Let's talk about how Universal Special Rules are returning to the game. 
As we all know by now, 8th Edition was a pretty significant departure, rules-wise, from prior editions. One of the more controversial was the removal of Universal Special Rules from the game. Universal Special Rules (USRs) where a staple of most previous editions of 40K. These were basic special rules shared by a large number of units in the game, rules like Feel No Pain, Deep Strike, Infiltrate and many others. In the old rule books, a handful of pages would be dedicated to writing out these rules and what they did. Individual units would simply have the rule listed on their date sheet. In 8th this changed to have each rule entirely written out on the unit's datasheet. However, recently we've started to see USRs creep back into the game, let's talk about how they are doing this.
Army Rules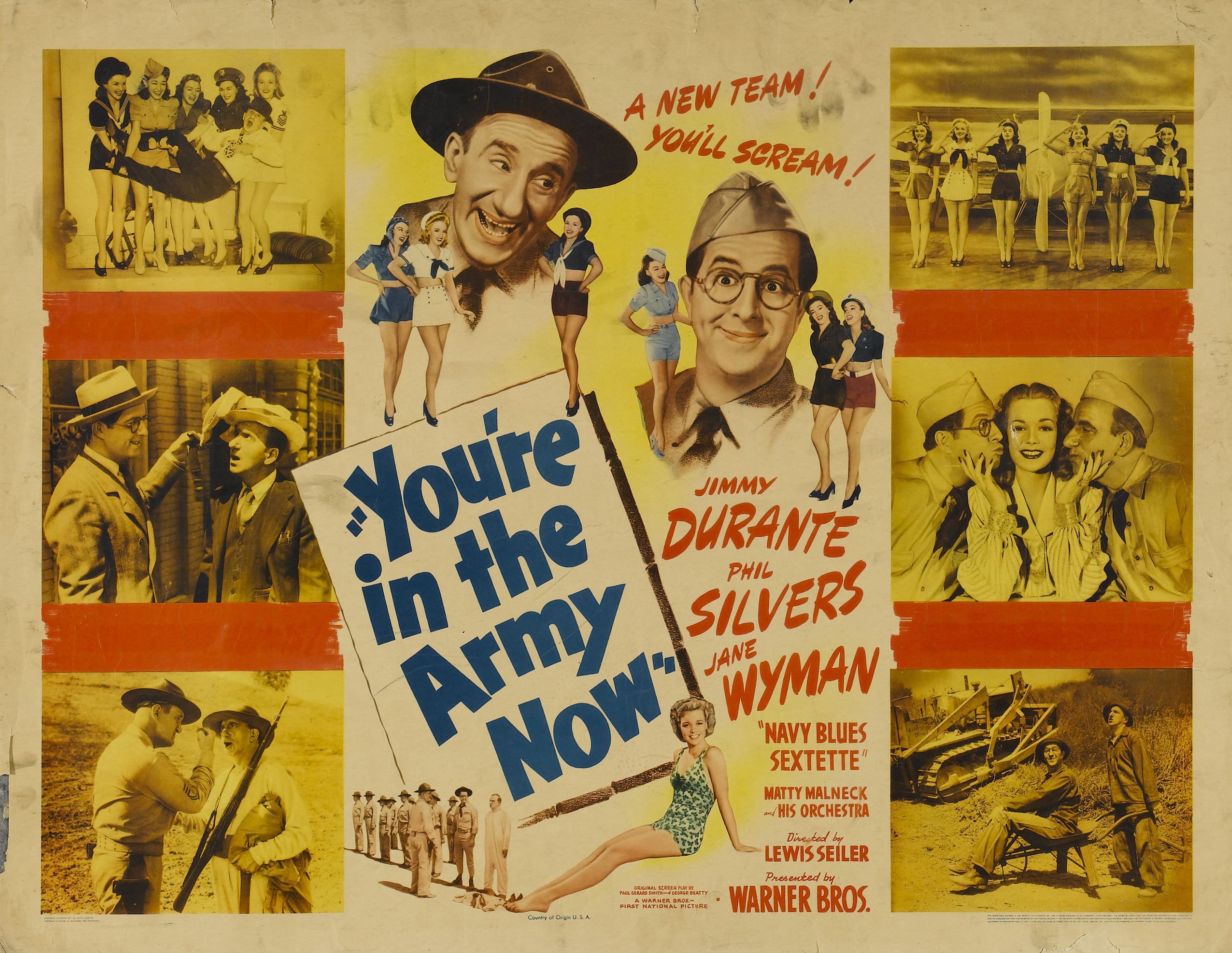 One thing to mention is the difference between a USR and an army special rule. Army special rules function a lot like old USRs, in that they are a rule written out in one place and only referenced by name on the unit datasheet. While this is the exact way USRs once worked, army rules (such as "Death to The False Emperor") are limited to their own army and are printed in their army's Codex. While these rules are broadly applied, they do not count as Universal, and you don't need to look beyond your codex for how they work.
No Rule's Ever Really Gone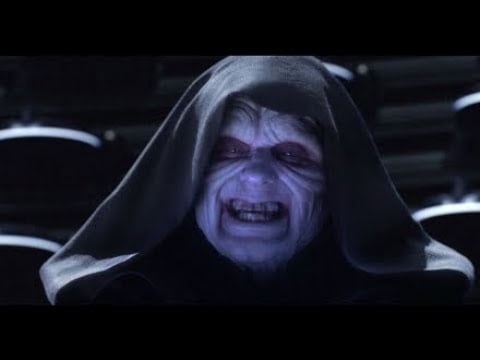 Now despite saying the 8th did away with USRs, there were a couple of rules that stuck around that seemed a lot like USRs. The two most prominent ones are the Fly and Vehicle keywords. While most keywords don't have any inherent rules attached to them, these two do come with some baggage. The Vehicle keyword is a grey area here, I would say. While it modifies a vast number of units in the same way, it doesn't inherently do anything. It only comes into effect when interacting with other things, normally terrain and weapons. While it acts kind of a like a USR I don't think it fully meets the rules.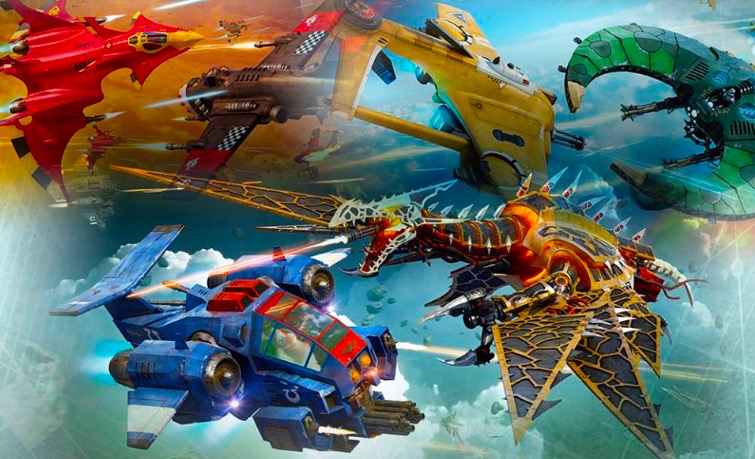 Fly, on the other hand, seems a lot like an old USR. This is a generic keyword that affects a lot of units in the game. It comes with several inherent rules/exceptions to rules, that are not listed in a codex. To understand how fly works you have to have to main rules, and the fly rules are shared by all units with the rule. The only real difference between it and a USR is that the rules for Fly are sprinkled in several parts of the rules, rather than being condensed. A few related rules, such as Airborne, Supersonic, Hard to Hit, and Hover Jet also seem much like USRs. These rules are shared by many units across factions, with the same names and rules. The only thing setting them apart from USRs is that they are printed in full on the datasheets.
Return of the USRs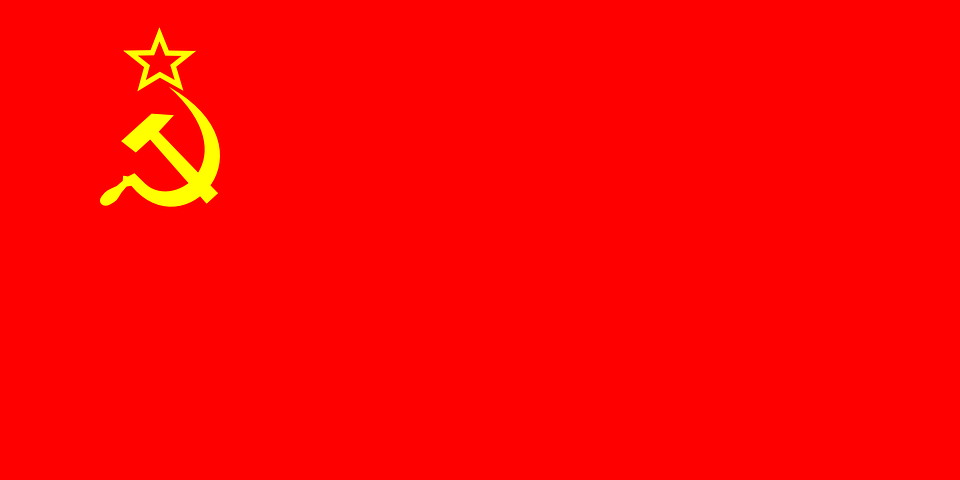 The difference between a universal rule and a communist regime is a small one.
The above examples are pretty limited. However, the latest major FAQ introduced two new rules that I can't see as anything aside from full-blown USRs. The first of these is the new Aircraft rule/keyword. This keyword and the rules about it are not found in any codex or datasheet. They are a set of rules that can be universally applied to a large number of units from many factions and books. It's a general rule that works that same for all units that have it. Moreover, the Aircraft keyword gives your unit new rules that are inherent to the keyword and currently not modified, or affected by anything else. I'd argue that this meets the classic definition of a USR. (I suppose you could argue that it's not a USR because it's technically all part of the movement rules, but that's a level of semantics I won't get into).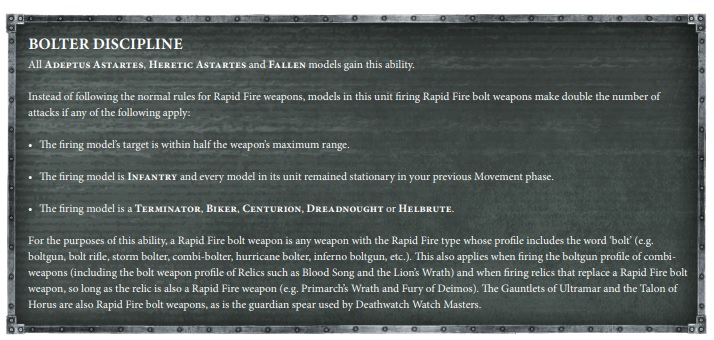 The second rule in the FAQ that fits the role of a USR is the new full-fledged Bolter Discipline rule. Again: here we have a rule (and this is a solid rule, not part of the movement rules or anything) that affects a vast number of units across factions and armies. It's (currently) only printed in one central place, not a codex, and affects all units the same. This rule seems to, once again, perfectly fit the idea of a USR. Even if it were later to be added to each Codex, it would still fit that role.
More On The Horizon?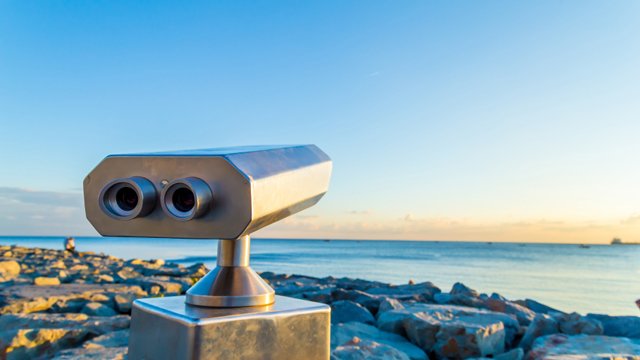 I've argued in the past that we should bring back USRs , used in moderation, they are a great way of simplifying the game. We've now clearly seen that GW is willing to bring them back (even if they won't call them USRs right now). Since GW seems more and more set on modifying the game through non-codex releases, it seems likely we will see more of these types of rules. They are the most effective way to change things up without releasing all the codices. We don't know what the future holds, but I'd expect to see more USRs in all but name coming.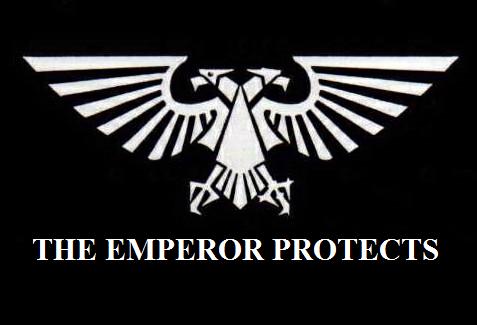 Let us know if you think we'll see more "USRs" in the future, and if you think that is a good or bad thing for the game.