Arkham Horror is getting a new Scenario to tackle with it's launch at GenCon 2019!
At GenCon, Fantasy Flight Games hosts a variety of events. One of the events this year will be for Arkham Horror: The Card Game and the more I read about it, the more excited I'm getting. If you're a fan of pulp-horror, then this new scenario is right up your alley!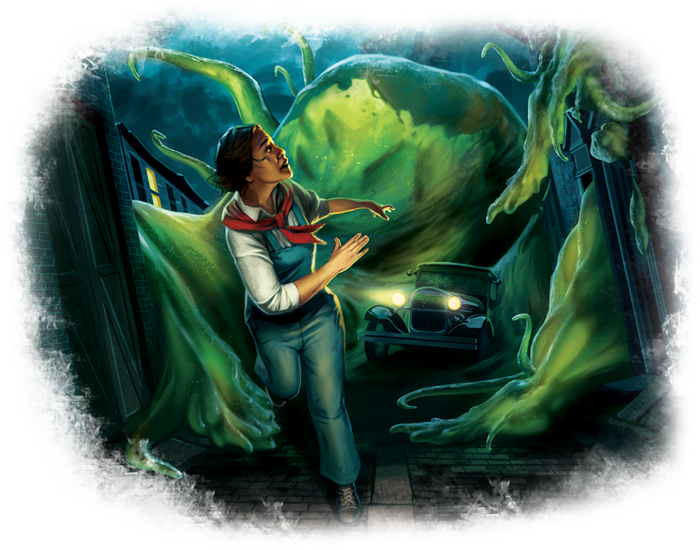 Gen Con 2019 is on the horizon, while just beyond the edge of the town of Blackwater, something unnatural has gone out of control. After a strange meteor made impact, the town was placed under lockdown by a shadowy government agency—no one was allowed to leave, and only a few select investigators were allowed to enter. That is, until the thing hatched.

Time is running out for the investigators of Arkham Horror: The Card Game as all hell breaks loose in Blackwater. Even as the anomaly continues to grow and devour everything in its path, the quarantine is still strictly enforced. The only way you're getting out alive is if you can find a way to kill it…if such a thing is even possible.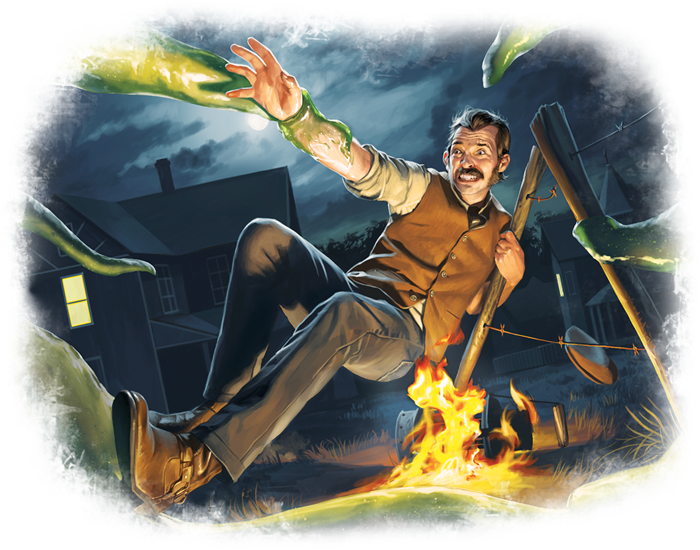 Game Designer Matt Neuman from FFG has a full interview up about the story behind the scenario which you can read HERE. But I felt this summed up the core concept pretty well:
The Blob that Ate Everything is a love letter to the B horror films of the 1930s–1950s.
the players still split into groups of 1–4 investigators
Everyone is working towards the same goal: Defeating the Blob
 it scales easily with almost any number of players, and that all of the players at the event—be it 4, 12, 48, or even 96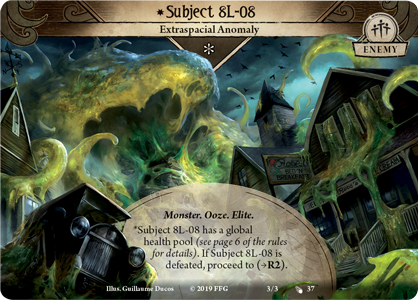 If you've played in events it the past, you know that some of them have been single group things. While other were teams of groups (like Labyrinths of Lunacy). This takes similar dynamics and says "How about if everyone is focused on a single goal." Oh and one last thing:
"And when we say it can eat anything, we mean anything. In fact, The Blob That Ate Everything even contains a table listing all of the possible things it can eat.

The table is four pages long."
Yeah! You can't just blast your bullets at this foe and win the game – you've still got to investigate HOW to defeat this thing. And good luck with that as it covers EVERYTHING. The treachery cards are the blob. The enemies are part of the blob. The locations are covered by the blob. You get the idea. Here are a few of the things you can expect to be devoured: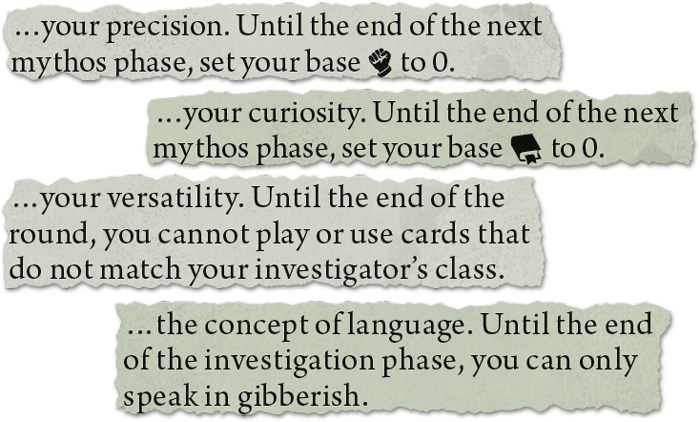 I honestly can't wait! This sounds amazing. If you've got a ticket to GenCon you can sign-up for the event. You'll have to bring your own investigator deck and whatever other extras you'll want to bring (like a chaos token bag). But this sounds like a pretty unique event and I'm hoping I can go myself!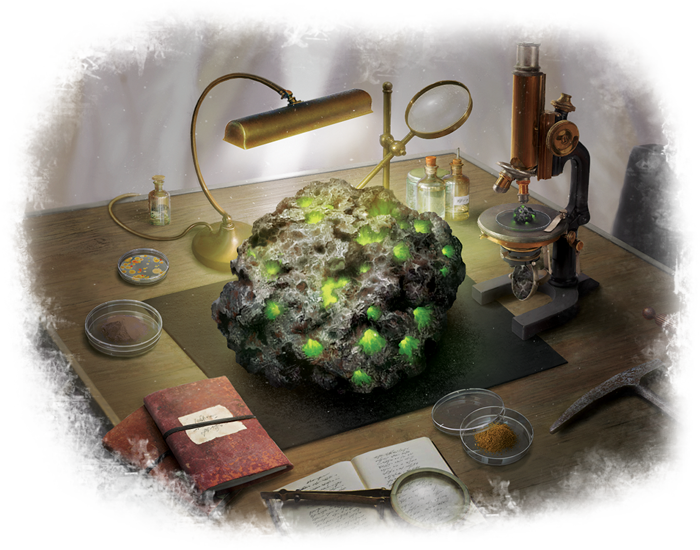 You can register for the event starting May 19th at 12:00 PM Eastern Time. Good luck fellow investigators. I hope to see you there!
Seriously, I want to play this year. FFG, if you're reading this, I'll see you at GenCon!