Hear from the Development team at Privateer Press. They cover all the new missions and rules and tweaks from this season's 2019 Steamroller.
Will, Oz, & (not Jeff) are on the case, going over everything they can talk about going down at Privateer.
Teases and Reveals
Now onto the teases the Devs showed:
New mission layouts, Anarchy
New mission objectives: Dugout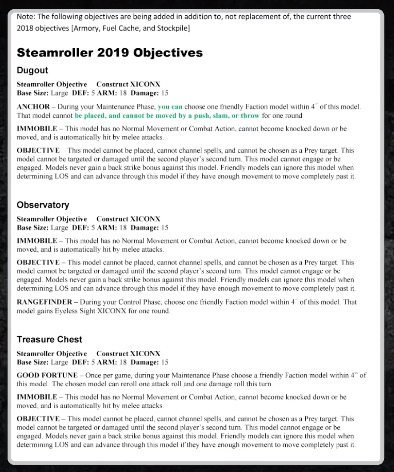 ~ Have at it, and what do you think about the new missions and rules.