Looking for the Best HQs in the game? Or maybe you want to know which ones to look our for – here are our top targets!
Let's pretend for a moment that you're practicing to go to a GT or local tournament and you're wondering what are some of the things you should look out for. Well, since we talked about some of our favorite non-unique HQ's yesterday, we figure we'd talk about the 5 best HQ options in the game – these are the ones you're going to want to either take in your own lists or be prepared to deal with in some form or fashion.
Ahriman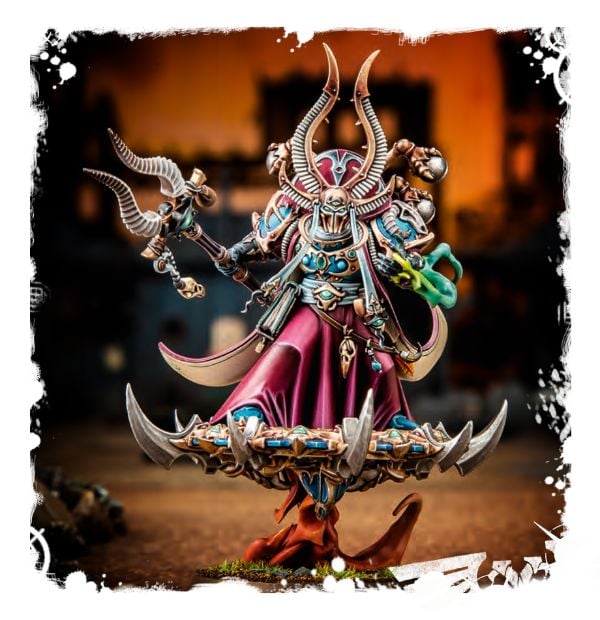 Ahriman is one awesome HQ. He's got the psychic might to really dish it out, and he can be pretty slippery with that disc of his. Anytime you get a psyker who is that mobile and can toss out 3 powers and deny 3 powers a turn, you've got to take note. He might not by kill everything in the opposing player's list by himself, but he will cause lots of problems – and could help other units become a lot more lethal. Watch out for this Sorcerer Supreme!
Blood Angel Smash Captain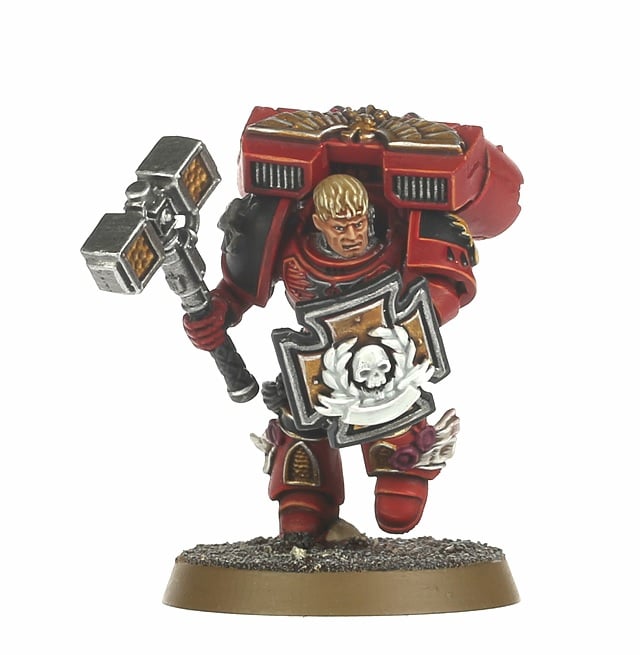 Look, you know this one by now. Watch out for Smash Captains of the Blood Angel variety. If you get a chance to snipe one out, DO IT. These cruise missiles are able to kill just about anything they can get in base-to-base with. Look out for them!
Lord Discordant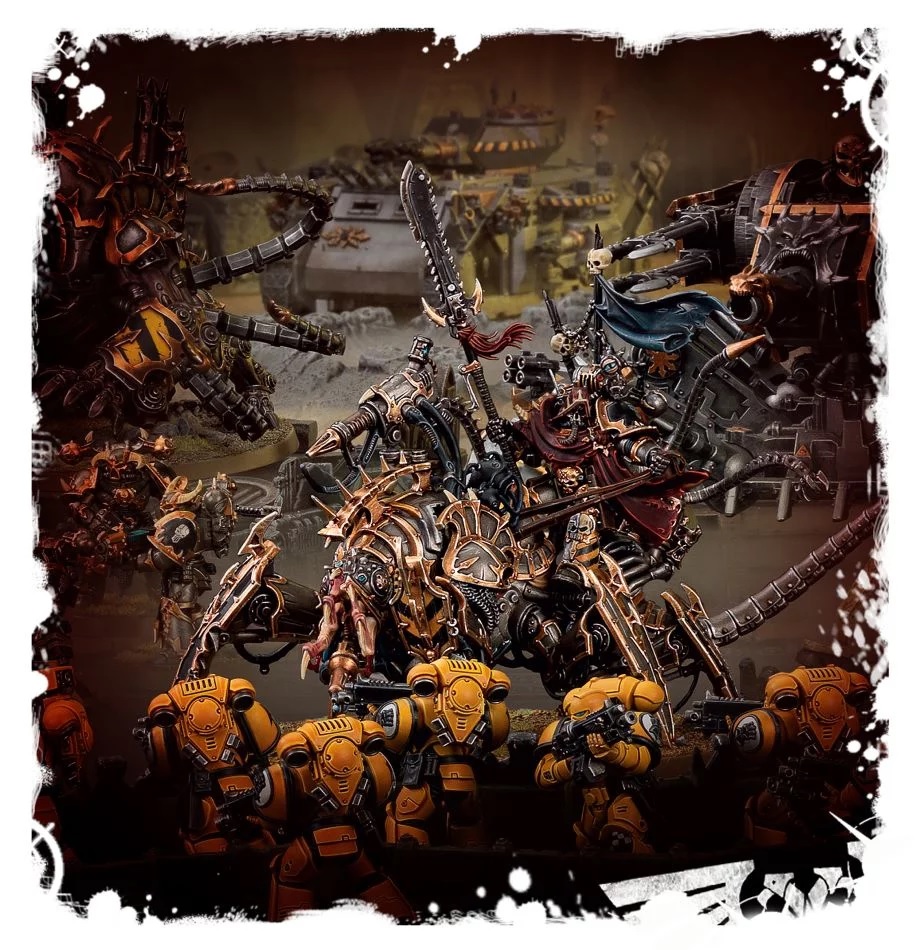 The Lord Discordant has made quite a splash for a relative newcomer. More than capable of taking out hordes of troopers solo, they can really rack-up the kills if they are left to their own devices. If you haven't gotten to try one out in your own army, you really should give one a whirl – and if you are facing one (or three) across the table from you, I hope you brought some serious firepower of your own!
Farseer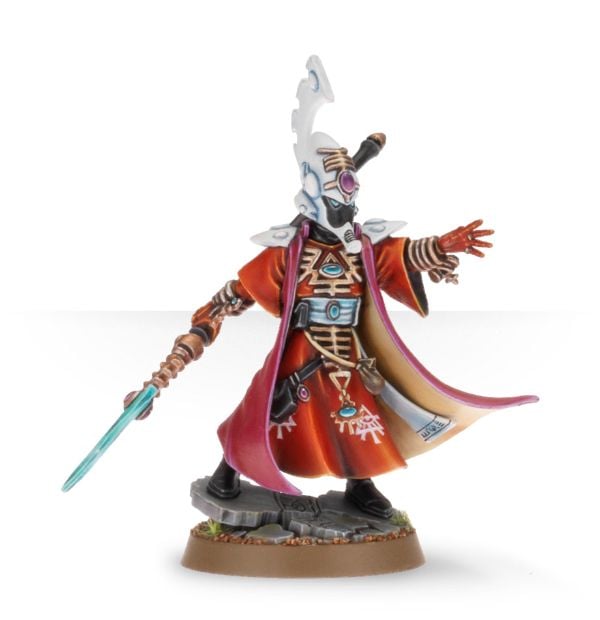 Yeah – that's right! The Farseer is perhaps one of the most underrated HQs in the game. Why? Because, much like Ahriman, the Farseer is a psychic powerhouse. But unlike Ahriman, you can take 3 of these little fellas. Each one can toss out two power and deny two a turn. Plus, thanks to their Ghosthelm and Runes of the Farseer, they are super consistent when it comes to getting those powers in play. Also, their Melee weapon always wounds on a +2 which can randomly finish off something big and scary. They also clock in right around 100 points!
Mortarion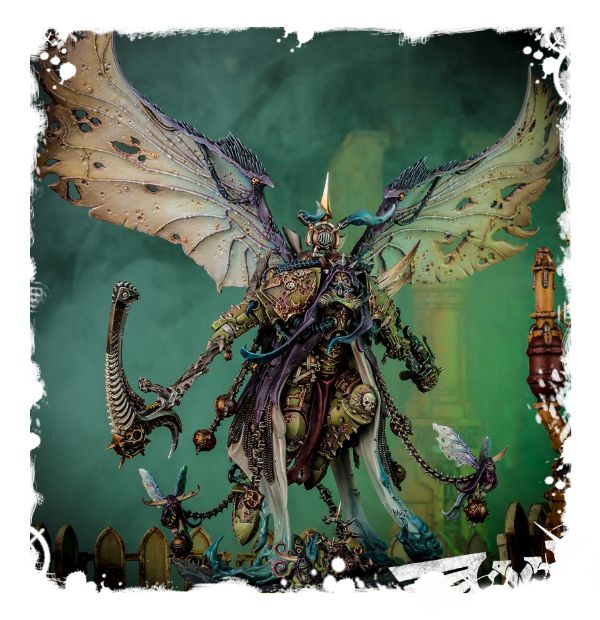 We had to include at least one Primarch here and Morty won out. Why? Because he's just plain tough! While it's true that he's not as psychically inclined as Magnus, he can still dish out some powers. And he's pretty killy vs whatever he needs to be killy against. And he's stupid tough. If you see him on the table across from you, then you might want to consider the rest of their army. It might be easier to finish that off than to kill Morty here. Then again, he's not completely invincible…depends on how lucky you're feeling.
There are a few more top-tier HQs that didn't make the cut. Let us know who YOU think deserves to be on this list in the comments!