AoS: General's Handbook 2019 Overview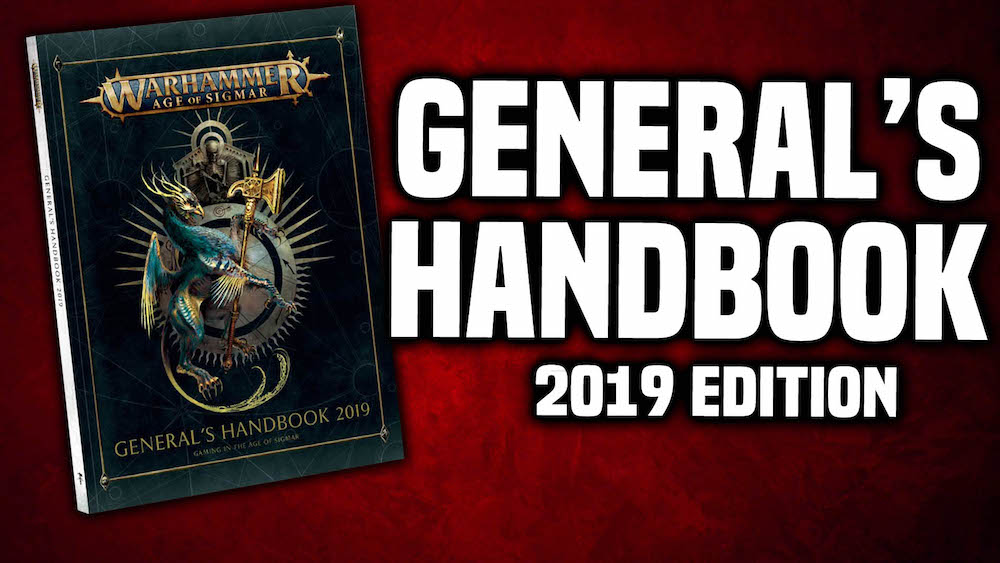 The General's Handbook 2019 is up for Pre-order this weekend and we've got a look inside the actual covers!
Games Workshop might have just outdone themselves with this year's General's Handbook for AoS. The surprise this year is that it's actually two books – one for the new rules and one for the new points:
Twice As Nice
Everyone was expecting there to be a points update in the General's Handbook – and there is – only it's in a separate booklet this time around. Now, that might not seem like a big deal to a lot of folks but it's actually rather nice having the points in one completely distinct booklet. Let's say it's game night and you're not planning on using any of the rules for the GHB but you need to bring the points for some reason along with your battletome. Well, now you have an easier to transport version to bring with you.
The points booklet also has a cleaner format/layout for all the points and units in the game. The biggest update is that if a unit's points have changed from their battletome, they got an asterisk next to their name. It's simple and effective. Now you can quickly see which units in your army got a points adjustment!
Updates For All Types Of Games
We've talked about this all week but there have been changes to Open, Narrative, and Matched Play. From new Army  and Battleplan Generators, to Mercenary Companies, and even entirely new ways to throw down with Meeting Engagements, the General's Handbook has a ton of new options for folks.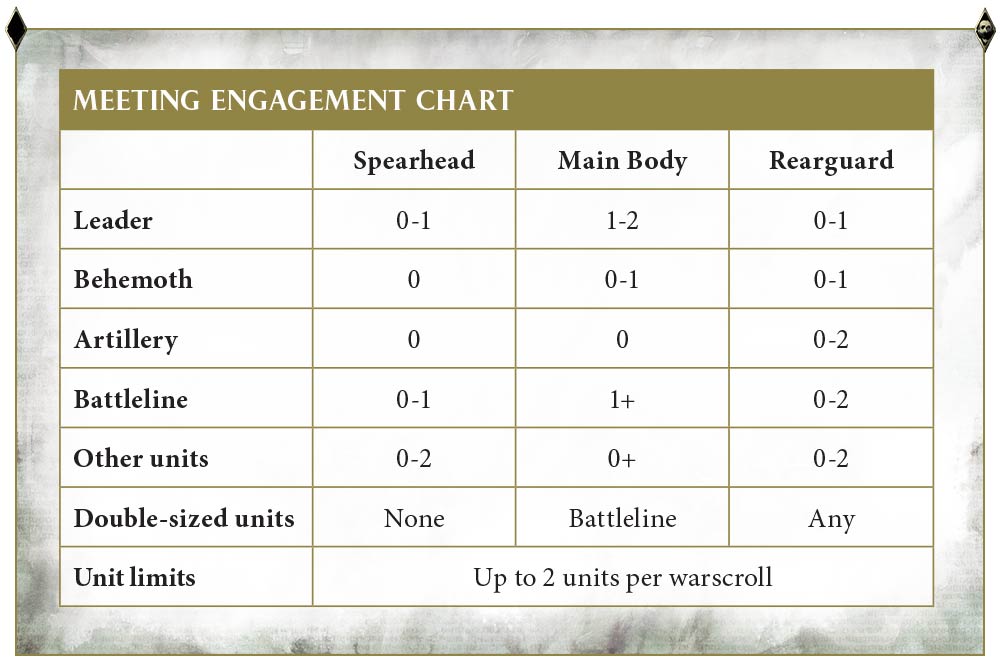 And Battleplans…So many Battleplans! The General's Handbook really does have something for every type of AoS Player. I'm looking forward to messing around with the Meeting Engagements and I'm also tempted to try out the "Draft An Army" concept with the Army Generator Chart. Now I'll just need to get a few friends together to see if we can have a draft pod and make that happen for real!
If you're an AoS Player, this book is going to be a valuable resource to you and your games of AoS. The points changes are necessary and all the new rules seem like they are going to help keep the game fresh. You're going to want to get a copy of the General's Handbook 2019!
What are you looking forward the most with GHB 2019?
Subscribe to our newsletter!
Get Tabletop, RPG & Pop Culture news delivered directly to your inbox.