Privateer Press: Oblivion, Archon, And Infernal Miniatures – First Look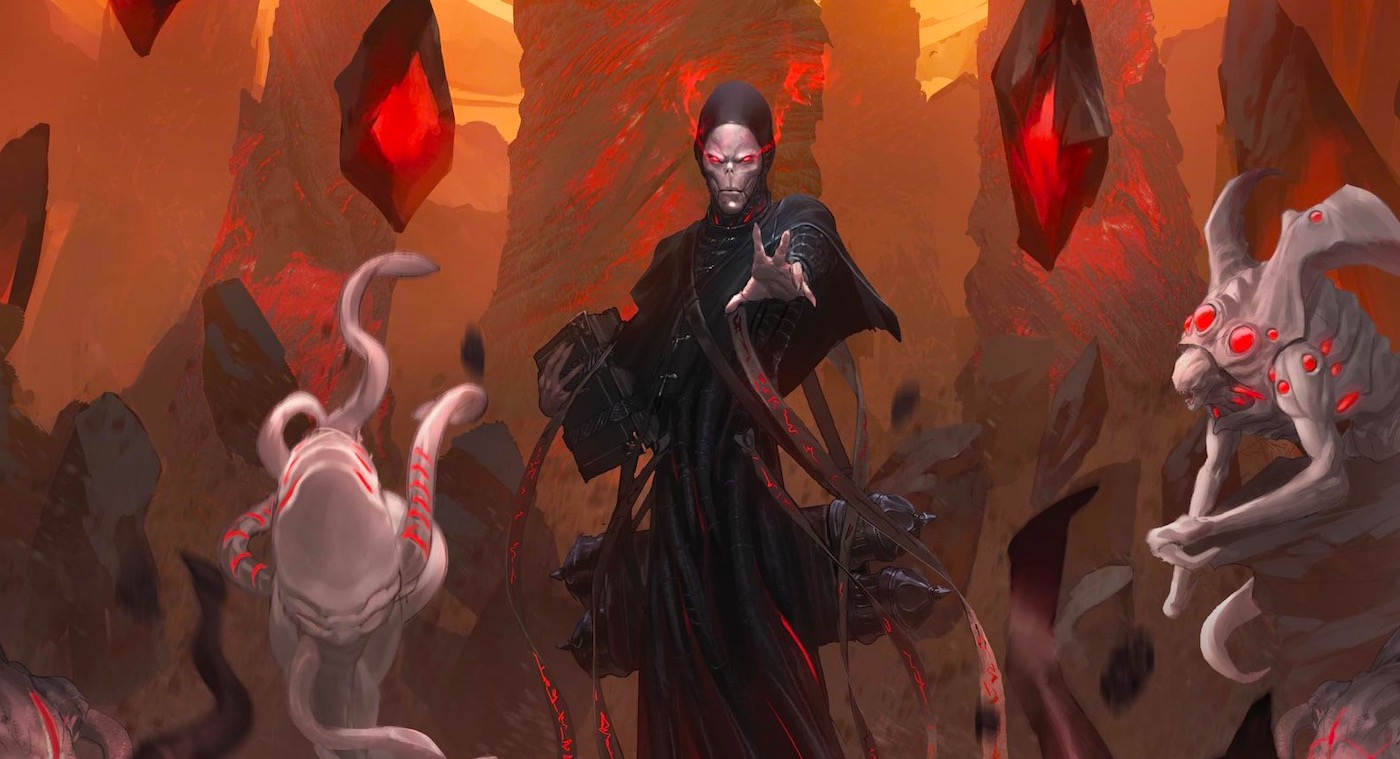 The Infernals and Archons are coming to the Iron Kingdoms, and nothing will be the same. Come take a look at what Oblivion brings in September for Privateer Press.
It's been a long time coming, but we're finally getting a look at the Infernals, Archons, and other various forces coming this September from Privateer Press. Come take a look at the horrific Infernals or get a taste of the powerful archons–whatever side of the conflict you're on, it's going to be big. Take a look!
via PHD Games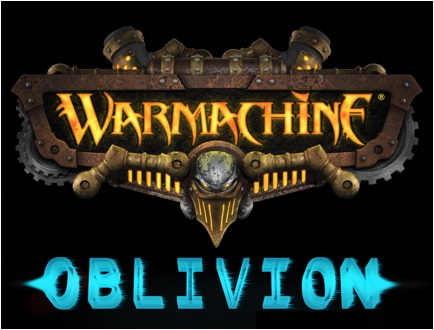 Oblivion Campaign Set
Publisher: Privateer Press
Item Code: PIP25005
MSRP: $59.99
Releases September 2019
Everything will change… A pact struck ages ago has finally come due, and now the otherworldly horrors known as the Infernals descend upon Caen to collect their payment. The cost in mortal souls is higher than anyone could possibly imagine, but forces have gathered to stand against these invaders. Holy archons and steadfast soldiers of the Order of Illumination join with armies of all nations to protect humanity from utter oblivion at the hands of ancient evils from without and traitorous individuals from within. The fate of every living being hangs in the balance, and the Iron Kingdoms will be changed forever…if it survives at all.
The Oblivion Campaign Set contains a vault of secrets about the upcoming Claiming, including new fiction detailing the Claiming of souls; a narrative campaign system featuring 16 branching scenarios that allow you and your friends to participate in the invasions; Omen cards that contribute to the outcome of your path to victory or defeat; a brand-new model, the Hermit of Henge Hold, that can play in any army; and new and updated rules for WARMACHINE and HORDES in a convenient digest. The Oblivion Campaign Set has everything you need to help you defend against those who come to claim souls or to aid them in their decimation of the world.
The Oblivion Campaign Set is a must-have for any WARMACHINE or HORDES enthusiast. This product moves along the story of the Iron Kingdoms while presenting a campaign for players to take part in the action. The Omen cards included in the box are integral to the campaign system and will be used in future campaigns that use the core campaign rules presented here. The updated rule book contains all of the rules for both WARMACHINE and HORDES, integrated into one concise tome for the first time. In addition to the combination of rules, other small adjustments have been made to the game to streamline certain elements. Finally, the included miniature is the Hermit of Henge Hold, a mad Iosan prophet who can be included in any army, ensuring all of the contents of this box fit easily into any player's collection.
Contents:
Hermit of Henge Hold (metal)
Oblivion Campaign Book
WARMACHINE/HORDES Updated Rules Digest
20 Omen Campaign Cards
Agathon, The Voice In The Darkness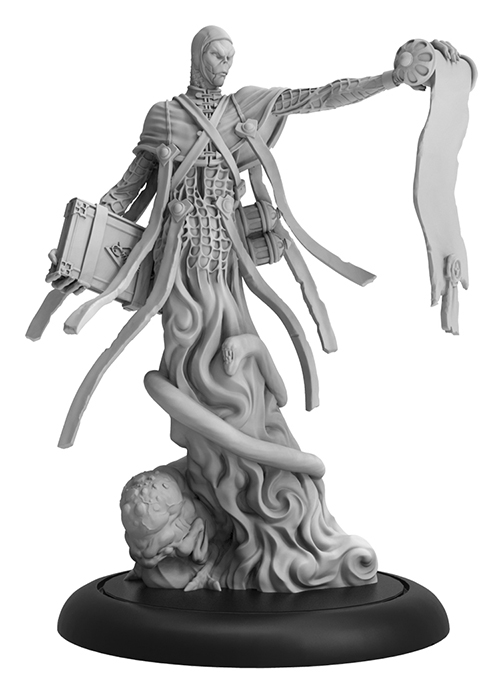 Publisher: Privateer Press
Item Code: PIP38013
MSRP: $34.99
Releases September 2019
The entity called Agathon has been transacting insidious arrangements with humans of western Immoren for centuries. Countless talented but impatient and greedy arcanists have been twisted to serve the Nonokrion Order as infernalists through the far-reaching schemes of Agathon. Though a creature of subtle power, will, and persuasion, Agathon is also a fierce battle master who takes delight in rendering lesser beings powerless and reminding them of their mortality. What those beings call magic is simple thought to Agathon, as reality bends and reshapes at a whim.
Subscribe to our newsletter!
Get Tabletop, RPG & Pop Culture news delivered directly to your inbox.
Agathon, the Voice in the Darkness is a pinnacle of arcane might with an extremely large Essence pool as well as a deep and varied list of spells that allow it to have a tool for every situation. Agathon is always a dangerous threat on the battlefield, slinging spells and crippling its foes to prove the mastery of the Infernals. Though possessed of a powerful toolbox that can support a wide variety of models, Agathon also loves to have a couple of Foreboders convenient to arc spells through.
Morrowan Archon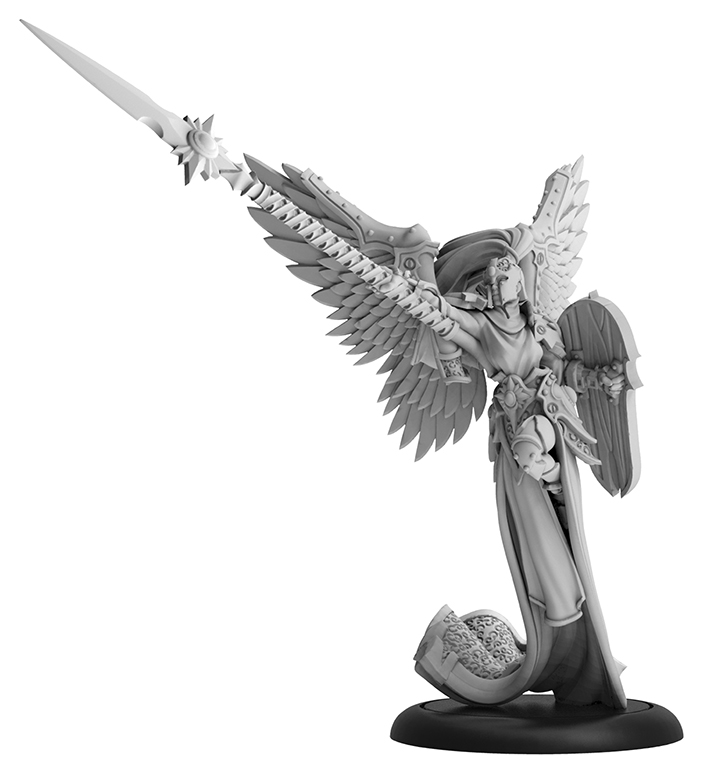 Publisher: Privateer Press
Item Code: PIP41161
MSRP: $39.99
Releases September 2019
The Host of Archons is accepted as the manifestation of Morrow's will on Caen, and their appearances are always momentous. Awe-inspiring as they are, the sight of a Morrowan archon can chill the blood of even the most pious, as they herald events that are both terrifying and world-changing. While most historical examples of archon manifestations have involved prophecy, they have also proven willing to wield their power directly in battle. Morrow's archons represent hope but also underscore the potential doom awaiting humanity should this war against the darkness be lost.
The Morrowan Archon safeguards the souls of its devotees by serving as a stalwart bulwark against your opponent's offense. Specializing in defense and toughness, the Morrowan Archon is best served in the heart of your army, protecting the souls of your warriors while Shield Guarding enemy ranged attacks. Additionally, any enemy that strays too close will falter in their attacks thanks to the Morrowan Archon's Blinding Radiance.
Menite Archon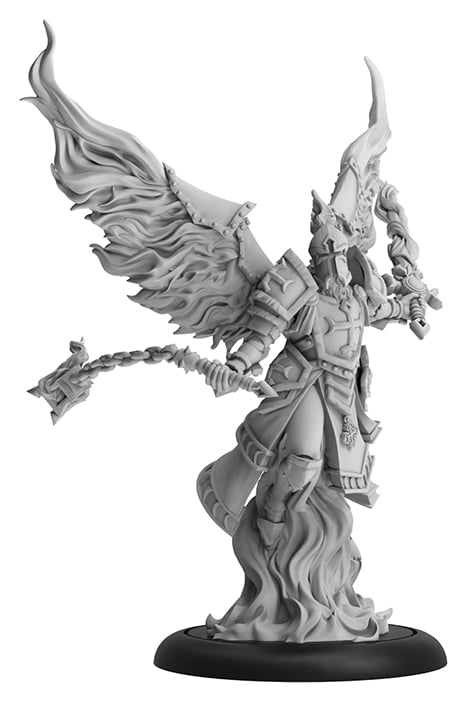 Publisher: Privateer Press
Item Code: PIP41162
MSRP: $39.99
Releases September 2019
Menoth is known by many names—the Lawgiver, the Lawbringer, the Creator of Man, the Hunter of the Wurm, Wallmaker, the Masked Giant. In the last few decades, Menoth has returned in force to Immoren, revealing his anger over neglect and igniting the fires of zealotry. Now Menoth has sent incarnations of divine power to fight in his stead. These figures appear amid shrouds of fire and auras of light to inspire soldiers of the Great Crusade and reassure them that they will not be abandoned in their hour of need.
Unlike the Morrowan Archon, the Menite Archon focuses on offense over defense. Still incredibly durable, the Menite Archon eschews subtlety to bring fiery retribution to its foes in the form of extremely-high-damage weapons and a slew of aggressive abilities like Fuel for the Flames, which increases the damage of fire attacks from nearby allies.
Primal Archon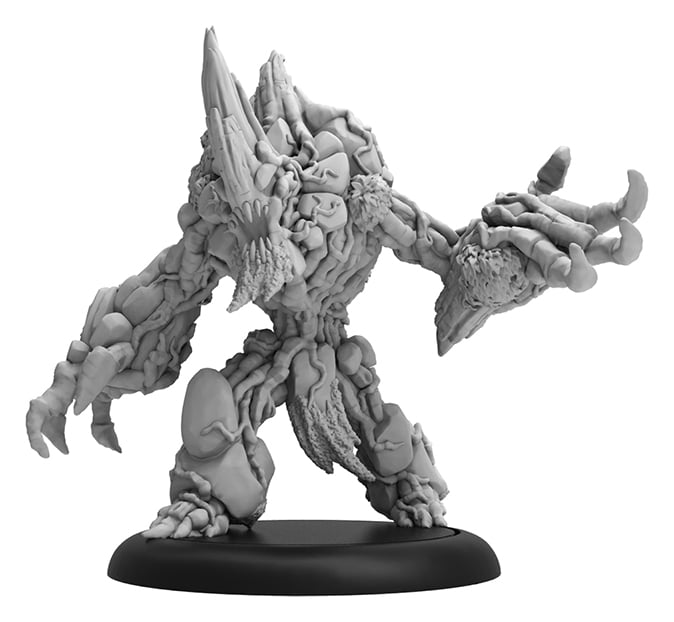 Publisher: Privateer Press
Item Code: PIP75087
MSRP: $39.99
Releases September 2019
Embodying the chaos of the natural world, of storm and volcano, of lightning, thunder, and flood, the Devourer Wurm also embodies predation and hunger—the need to kill and consume to survive. Primal archons are thought to be each a minor manifestation of the Wurm, sent from the hellish wilds of Urcaen. Not creatures of words or prophecy but rather of action and violence, primal archons leap into the fray as soon as they manifest on Caen.
The Primal Archon brings a rock-solid defensive piece to your forces by punishing your opponent for straying too close. One of the most resilient of the Archons, the Primal is extremely hardy and durable but still threatening in combat, thanks to its Countercharge, which forces your foe to consider their next move lest they be knocked down by its powerful Horn. The Primal Archon should serve as a centerpiece to your army, securing both the souls of your models and preventing enemy Infernals from being summoned nearby.
---
Which side will you fight on?