The voting will begin very soon and you can help! Plus BONUS NEWS regarding Board Game Geek!
Every year the internet group, Spielfrieks, organizes a vote to determine the 3 best games from the previous year. Spielfrieks themselves choose a pool of 25 nominees and lets anyone who joins the group to choose from that list. The votes are counted up and the top 3 games are granted the Meeples Choice Award! As mentioned on their blog post from July 15th, regarding the awards…
The process is beginning, as we're deciding on the pool of games to vote on to come up with our 25 nominees.
There is a Board Game Geek GeekList of 2017's previous nominees and the 3 winners here (Spoilers: Azul, Heaven & Ale, Gaia Project), as well as a wiki page for all the previous winners here.  So, you can expect to see a Board Game Geek GeekList regarding the 2018 nominees very soon.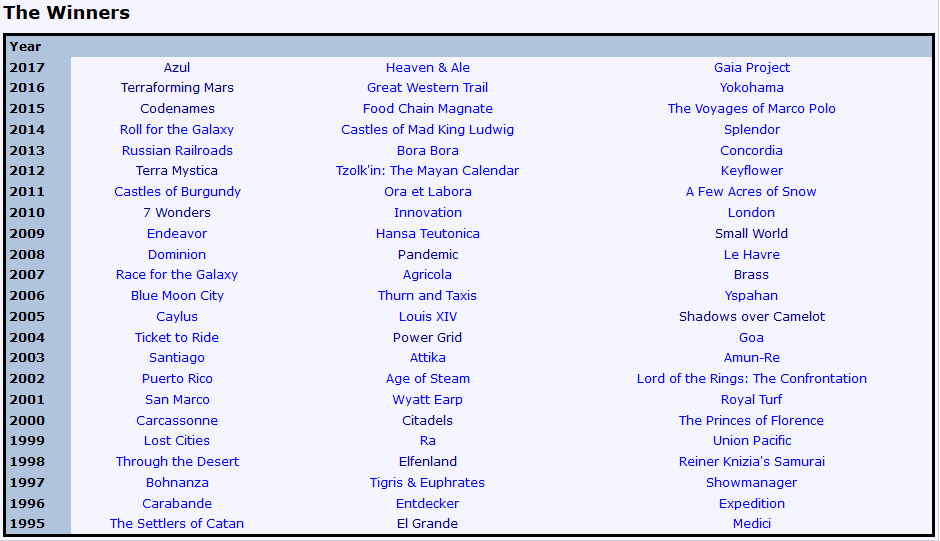 Looking at the purple links, even I think it's weird Catan is blue. You would think at least once, right?
And speaking of Board Game Geek, on a recent Twitch stream from Origins Game Fair, it was announced they are doing a complete rebrand and redesign of the website, logos, branding, the works.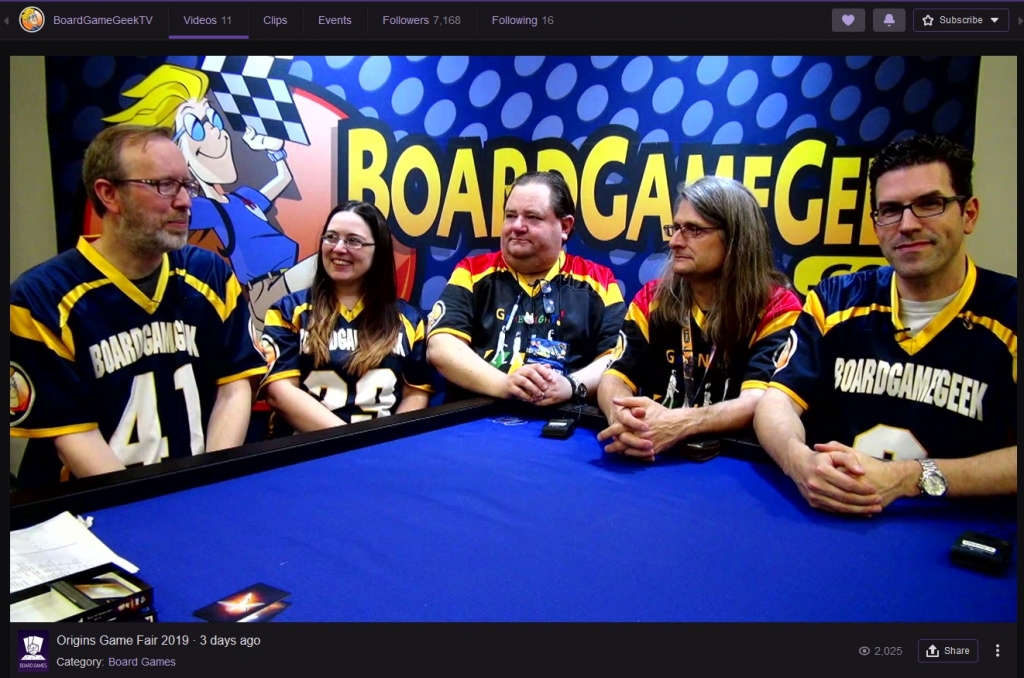 The news occurs at 7:27:00 roughly.
Cool, But How Do I Help?
Excellent question, Voice I've Given The Reader. The application process to join Spielfrieks, and be able to vote, is very simple. As per noted in the blog post,
If you're not a member, but would like to participate, all you have to do is send an email to [email protected] and you will be signed up and ready to join us.
Couldn't be easier! Well… it could be. But this is still very easy. So send those emails to Spielfrieks and get your gaming voice heard!
Thanks for reading!