GMM Studios is back with a retrospective on some of the biggest and baddest minis they've painted up. GMM Studios has knights for days!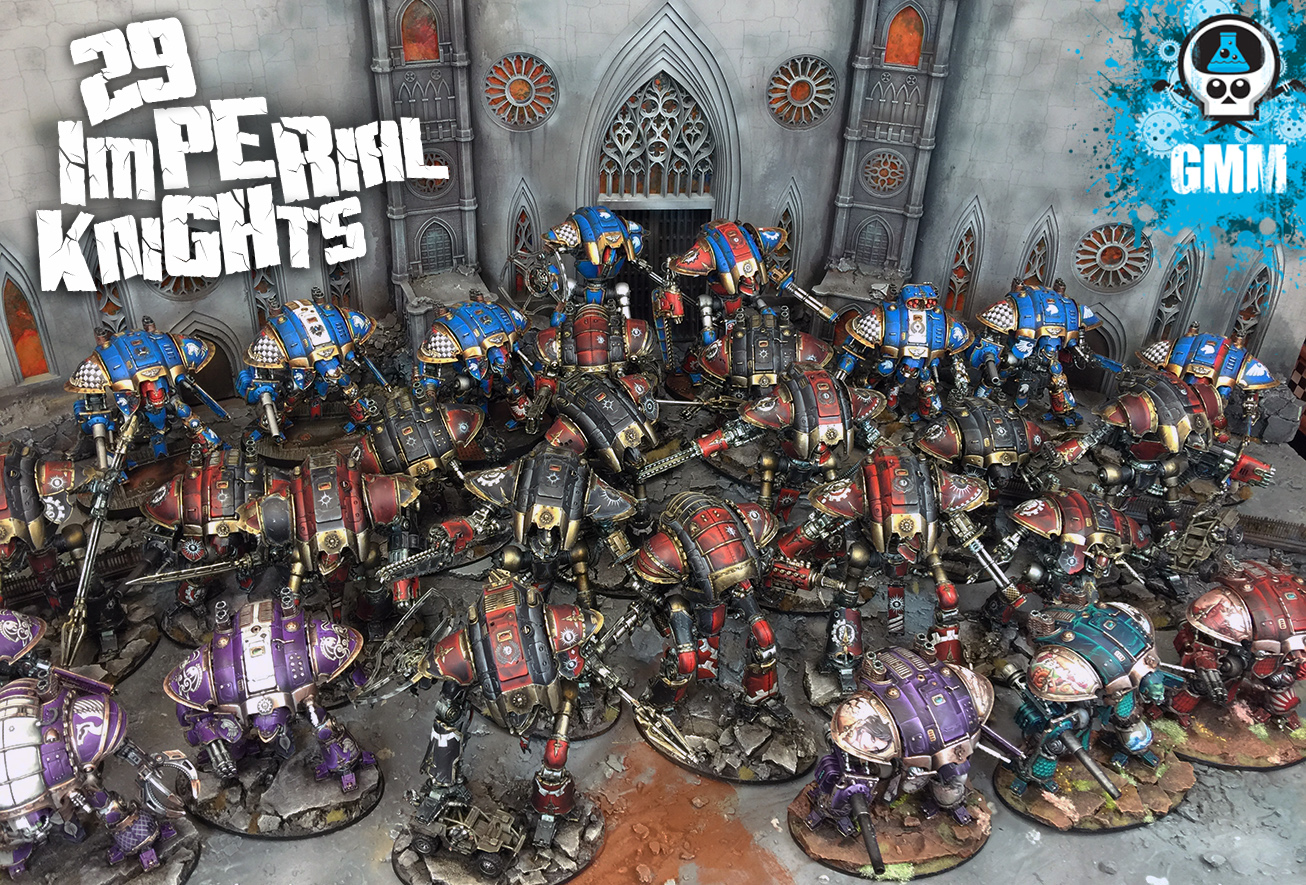 Hello BoLS readers! I have for you today part three of looking back at some of the larger models I have done.  The release of Titanicus and interest in that, both my own as a hobbyist and that of clients booking Titanicus projects and working with them on color schemes, has me looking back fondly at some of the larger scale Titans and Knights of the past.  I'm a pretty focused person when I work, and on one project at a time, so when I get a chance to stop and look back at older things it's a nice, fresh rush of excitement and fond memories.  Anyway, let's get to the pictures!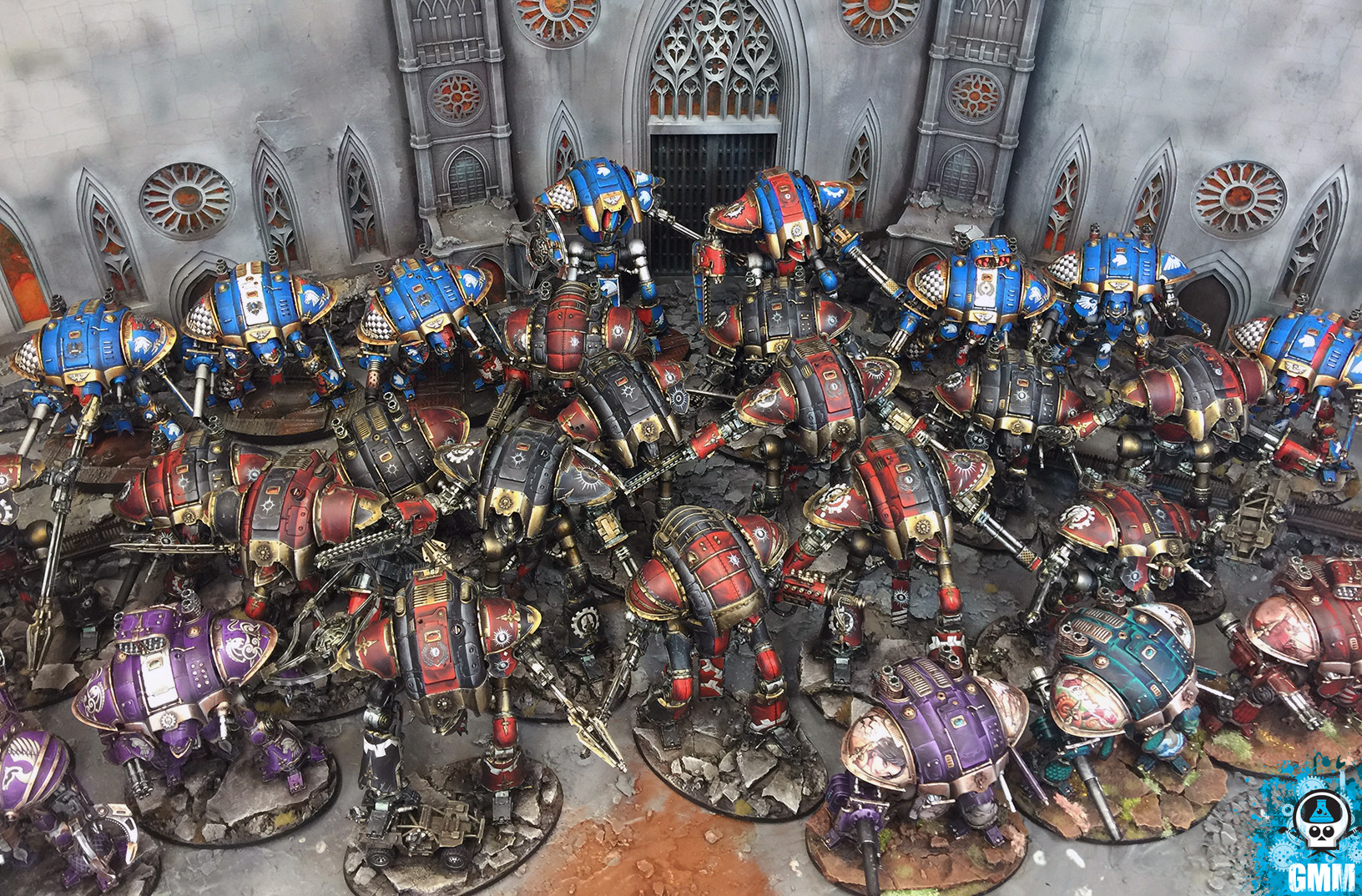 This project goes many years back, but I still look back at it fondly.  This was a batch deal that I ran for newsletter subscribers.  I already had a couple of these huge batches ready to go, so I wanted to see how big I could get it!  I love big armies, and big projects.  Standing back looking at the gestalt, the more than the sum of the parts effect of such a big project is just a huge rush and most rewarding feeling in the world.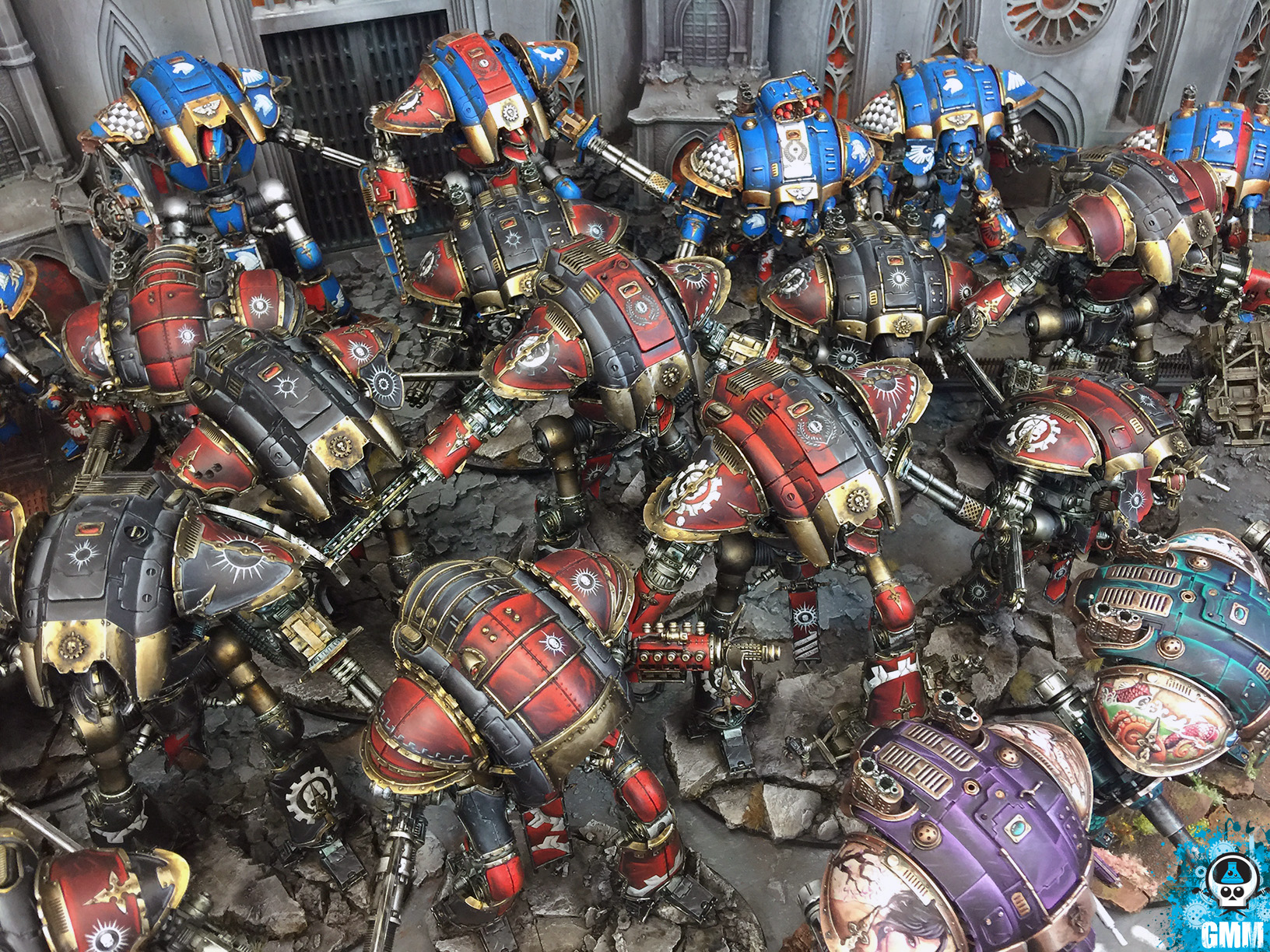 The million dollar question that always crosses my mind when looking back at this project is, "how many Grots would it take…"
These three Knights, the client was after a Samurai.Imperial Japan sort of theme.  Custom masks, some of the old ink drawing style of freehand, and individual colors for each one.  These were a real treat.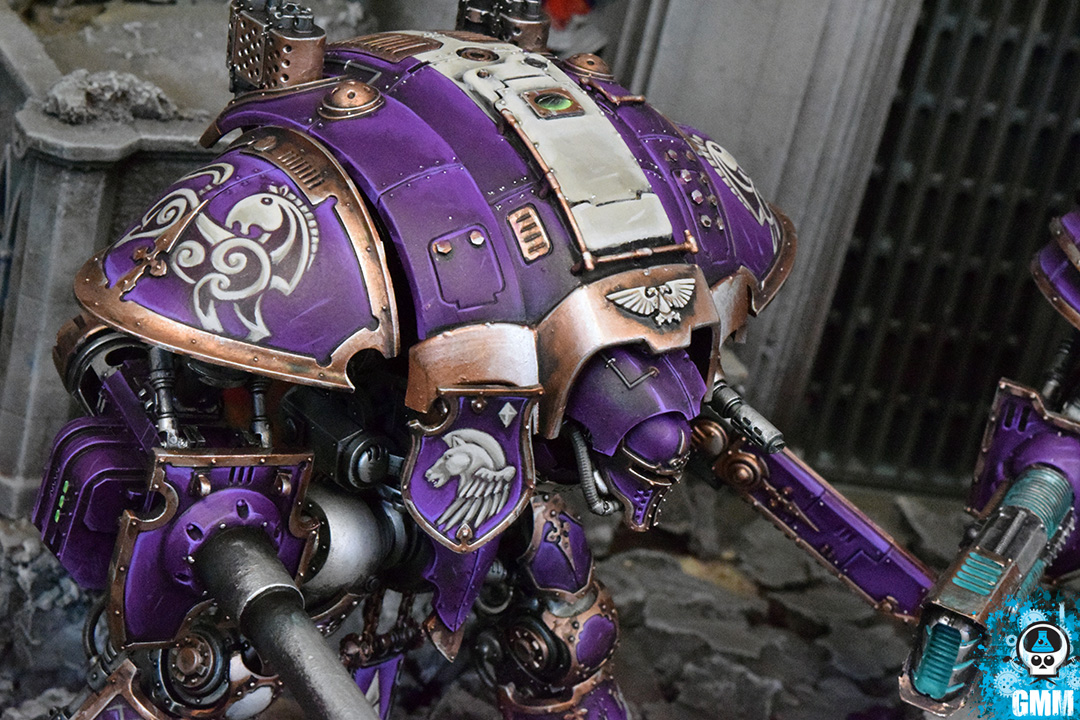 The purple and white Knights are a set of three that go with an existing army I have done, a Marine army called Clan Lachesis that has a lot of Greek themes.  The colors and motifs were specifically chosen by the client.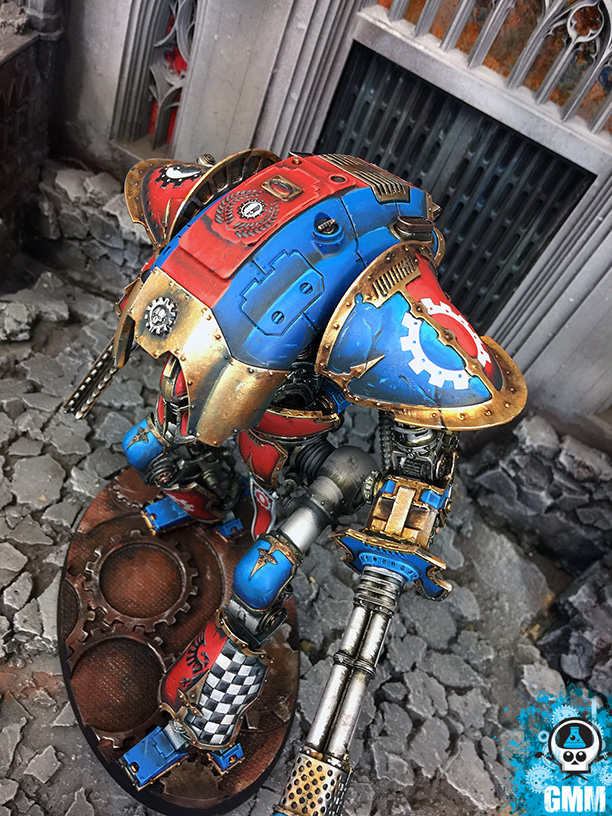 The blue and red Knights are traditional House Terryn. Two of my favorite colors to paint, and I love doing checker freehand.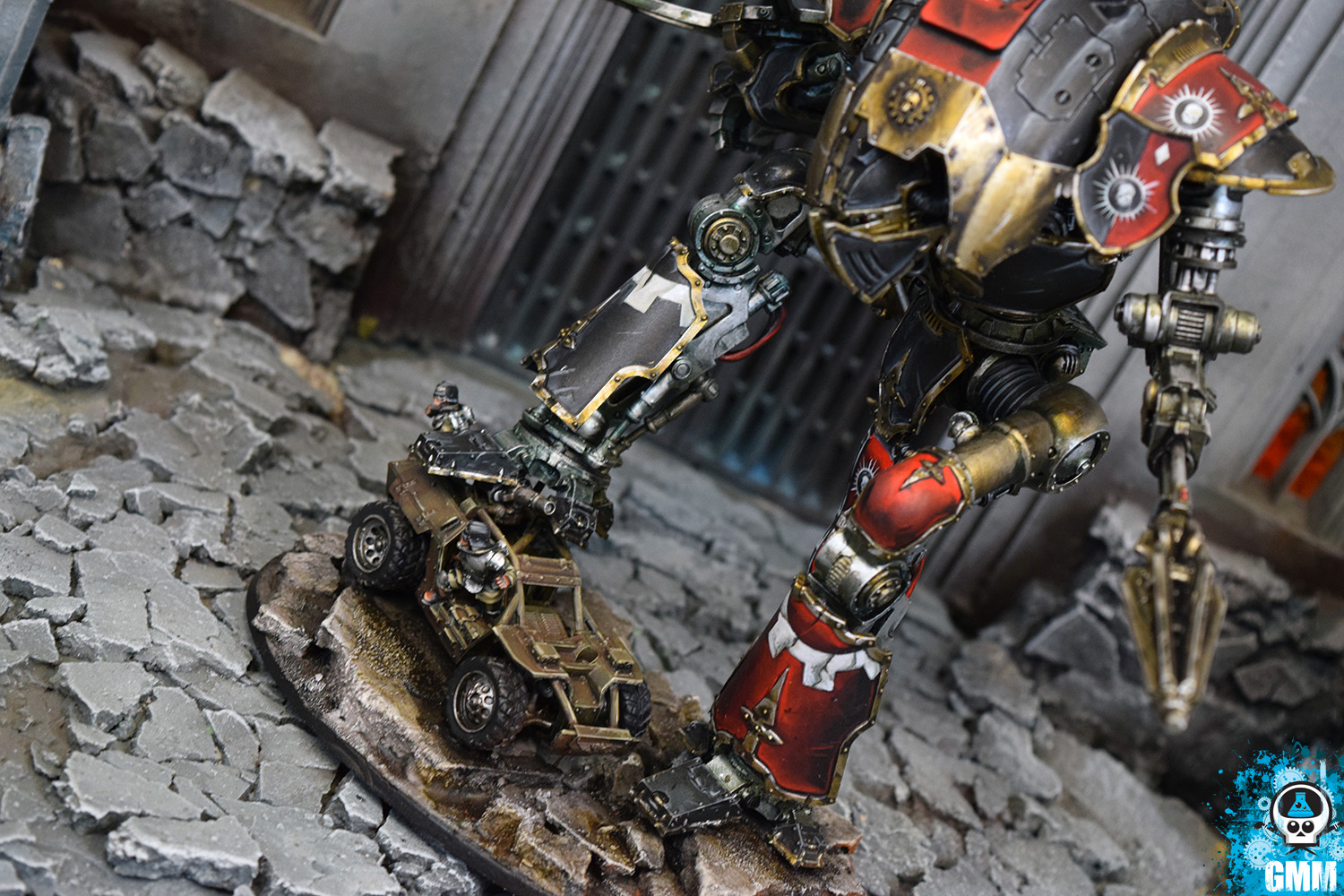 The red and black Knights are a custom House with a dark Mechanicum theme.  I was always really proud of the depth of red on these.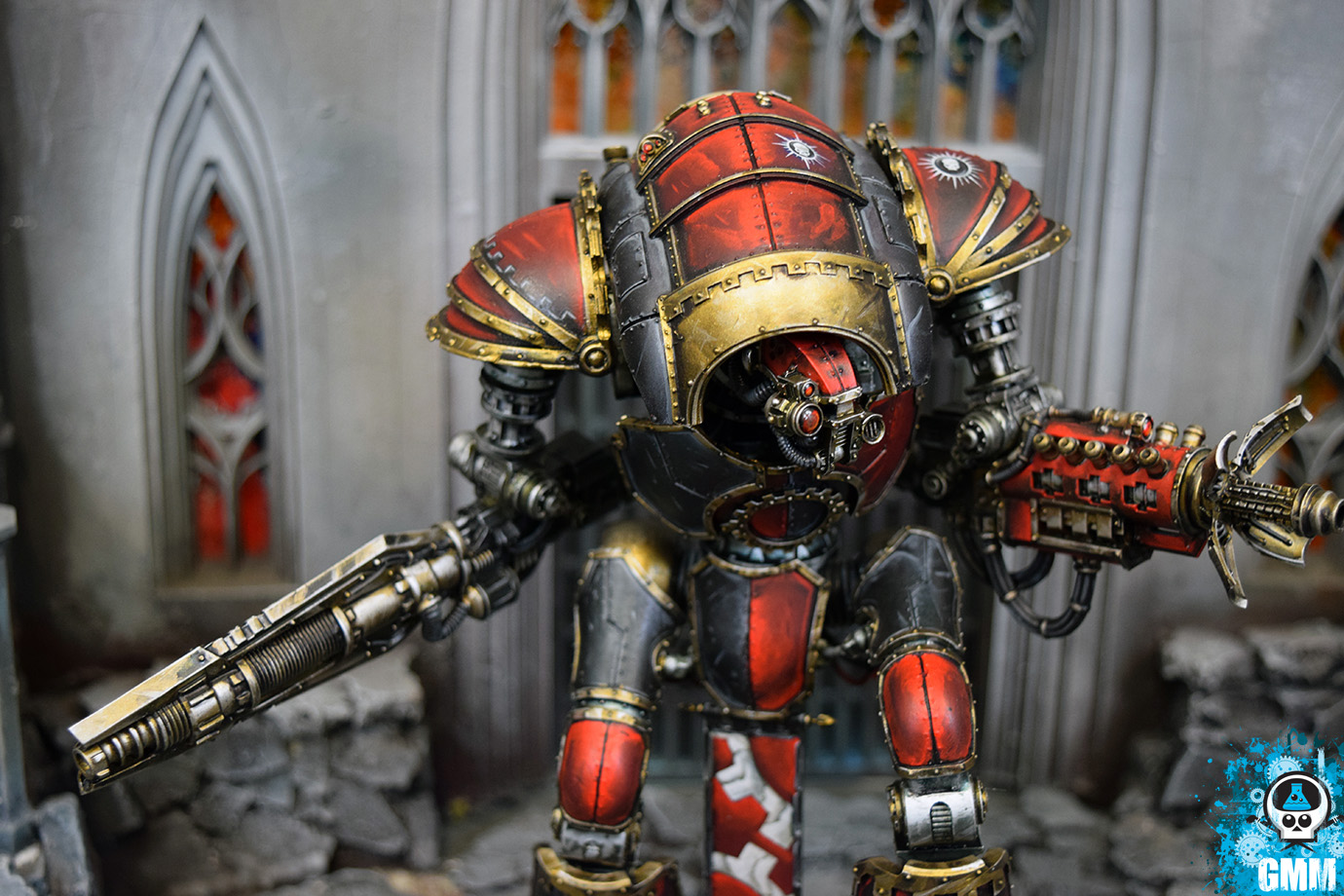 That's it for this round!  Hope you enjoyed the little blast from the past as much as I did. Back to mulling over Titanicus while getting some paint on the current project.  See you in the next one!
As always for more updates, or more images of other projects, feel free to visit me elsewhere: