The Tyrant's Grasp Adventure Path takes players into the city of Vigil and its surrounding environs, giving them a region full of secrets to explore. Now bring Vigil to life with this new map!
It's time to dive in deeper to the world of the Tyrant's Grasp. This 6-part adventure path is ongoing–you'll be able to pick up the last two segments in the next couple of months. But in the meantime, especially if you're looking to get these in before Pathfinder 2.0 releases later this year, you'll want to bring the world of Tyrant's Grasp to life with this amazing poster map folio that collects all the interesting features from the areas included in the Tyrant's Grasp adventure path and puts them together in a gorgeous map folio that's too collectible not to grab, Check the whole thing out linked below!
via Paizo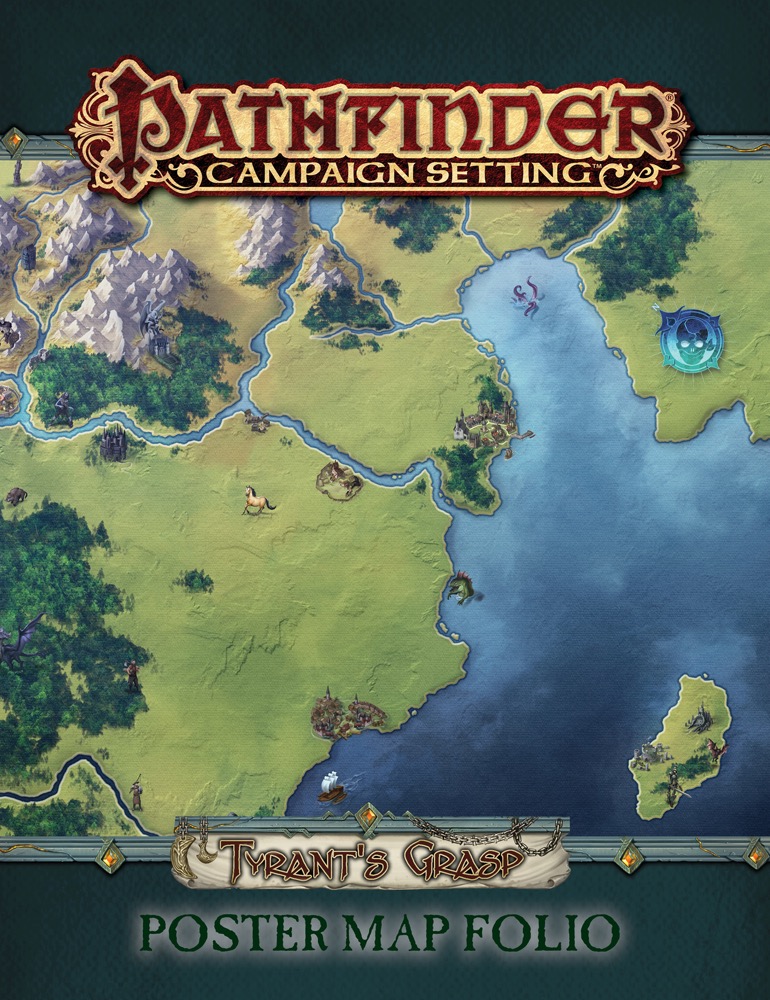 Lands the Dead Seek to Claim!

Explore lands of valor and mystery with the Tyrant's Grasp Poster Map Folio. Pore over masterful cartography and plan exciting adventures with these three massive poster maps designed for use with the Tyrant's Grasp Adventure Path but useful for explorations across the world.

These huge, lavishly illustrated poster maps depict key locations and nations in the Tyrant's Grasp Adventure Path. The first map details the walled crusader city of Vigil, which has stood against the tyranny of evil for generations. The second map presents the nation of Xopatl, a land of wonders on the distant continent of Arcadia. The third is a beautifully illustrated map of the besieged nation of Lastwall.

Whether you're looking for a fortified city, lands of intrigue a half a world away, or a nation for crusading knights, these beautiful maps are the perfect resource for the Tyrant's Grasp Adventure Path or any fantasy campaign.
Happy Adventuring!