Privateer Press New Releases: Scallywags, Steelheads, And Swabbers, Oh My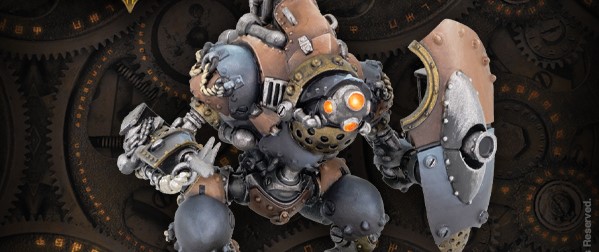 This week's new releases are putting the Privateer in Privateer Press. You'll find a batch of new 'jacks and solos for the Privateer faction waiting…
It's a Privateer parade this week, with two new jacks and two new solos. See if it's a pirate's life for you with the latest and greatest from Privateer Press.
via Privateer Press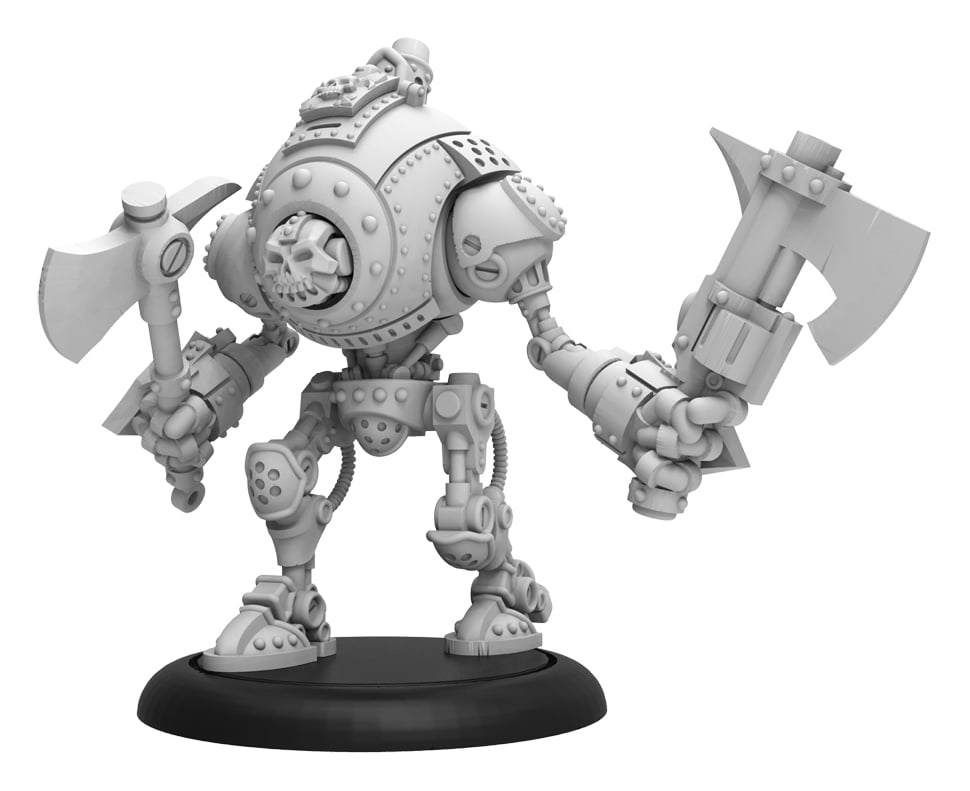 Captain Phinneus Shae has long been fond of the Buccaneer, finding it eminently useful both for labor and fighting. After one of his favorites lost its arm in a scrap, Shae took it to Engines West in Ceryl for repairs and was talked into paying for a complete weapons overhaul, commissioning a pair of axes, one equipped with an integrated cannon. While it took the machine a few weeks to adjust, Scallywag now seems to enjoy blasting enemies with its cannon and only occasionally tries to use either axe as its missing gaff hook.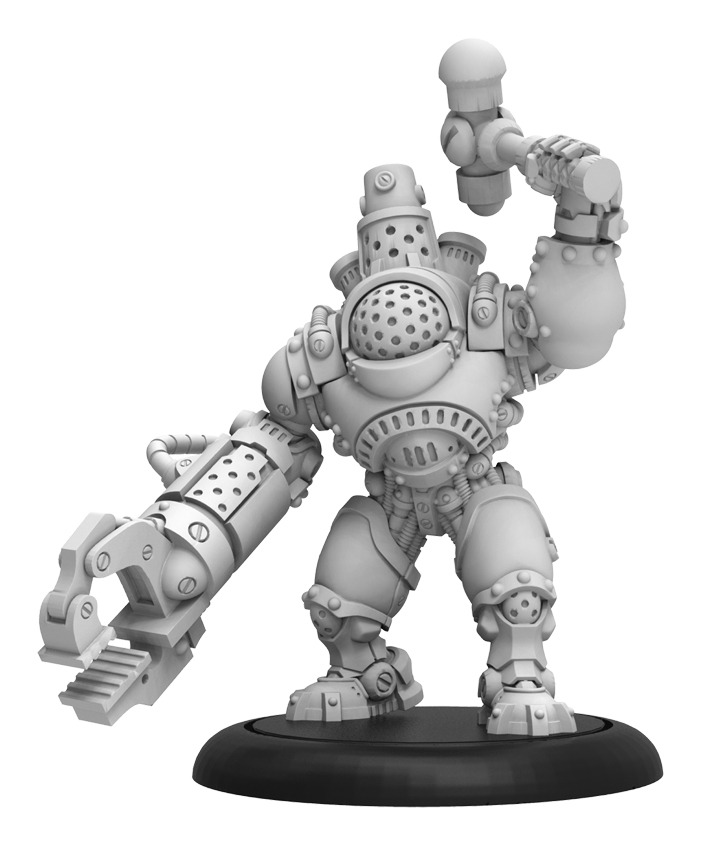 While found in the largest numbers inside the Khadoran Army, fighting men and women decked out in heavy, steam-powered armor are not exclusive to that kingdom. A number of successful mercenaries with mechanikal aptitude have opted to be outfitted in this sort of gear. For those who can afford it, such armor makes its wearer nearly invulnerable to small-arms fire and greatly increases survivability to explosives and even direct hits from major ordnance. For the best mercenary mechaniks, being an Ironhead is the closest they have to a guarantee they will live long enough to collect payment.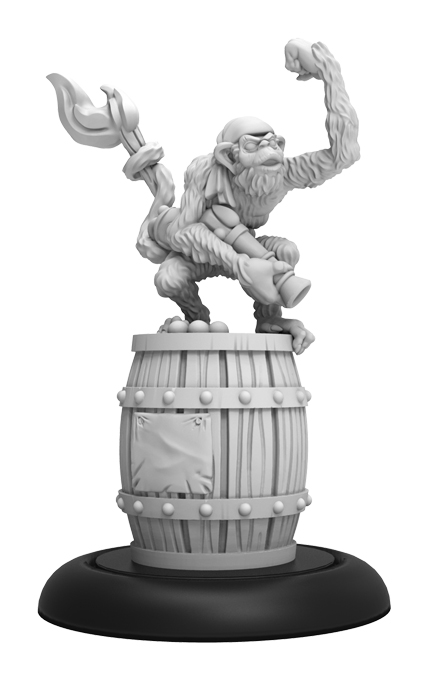 On a busy pirate ship, the sea dogs that crew the vessel come and go, particularly in hostile waters. Oftentimes ships find themselves short on crew and are willing to consider unconventional solutions. A well-trained monkey can be just as useful as the average half-drunk sea dog for many tasks, including running powder to cannon crews and warjacks. Teaching one to light a readied cannon or even to fire small pistols is well within a monkey's capabilities. Whether or not it's actually a good idea to hand a torch to a monkey who sits atop a powder keg is another matter.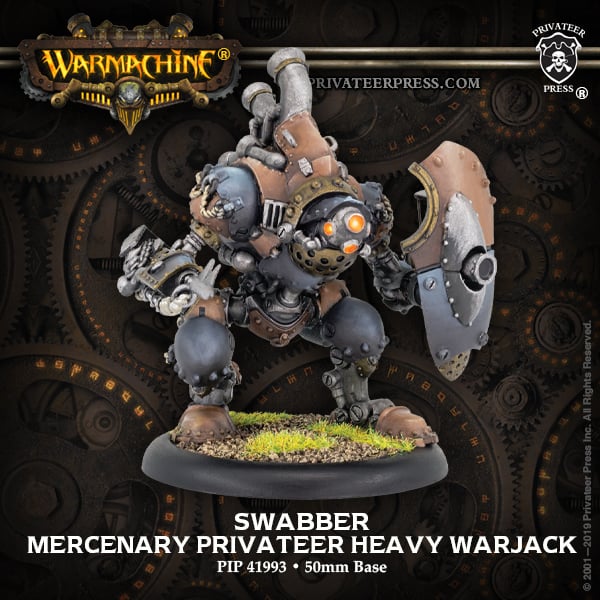 Escalating conflicts at sea has seen a steady upgrade of armament among a number of familiar warjack chassis, resulting in several dedicated war machines in place of dual-purpose labor and fighting 'jacks. The Swabber is an outcome of this, swapping out the Mariner's improvised cannon for a dedicated shield-cannon that is extremely powerful, if inaccurate beyond short range. It is also equipped with a harpoon launcher and reeling engine that lets it drag in its catch. While marketed as being useful for whaling, the Swabber has been purchased almost exclusively by pirates to employ against their targets.
Yarr
Subscribe to our newsletter!
Get Tabletop, RPG & Pop Culture news delivered directly to your inbox.