Privateer: Latest from Lock & Load, Plus an Early Look at August's Minicrate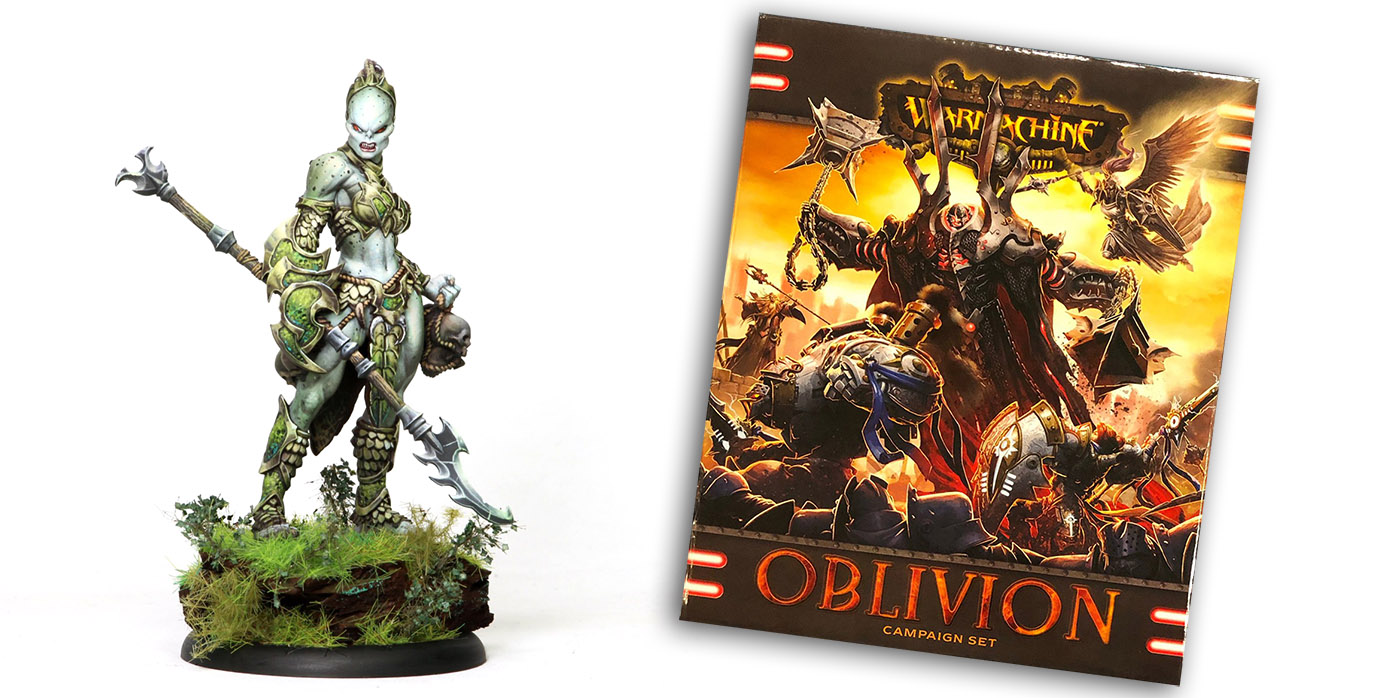 Lock & Load is at full swing, and Privateer has shared some exciting new things for Infernals, War Room, and announced campaign boxes and a brand spankin' new line of miniatures.

First up: Infernals have been added to War Room as well as errata for other factions.
There here! The Infernals content update is now available on War Room, and plan to have their cards available on the card database by the start of Lock & Load GameFest 2019.

Time to start list building! pic.twitter.com/OdQOCI5JC3

— Privateer Press (@privateerpress) June 20, 2019
The company is added a completely new collectible line of larger scale models for hobbyists that are looking for showpieces rather than game pieces.
Introducing our new Legendary line of miniatures, the first of which is the Totem Huntress!

These 75mm scale models are intended to be shown off as art pieces, and are not legal for use in game. You can pick her up online and at Lock & Load GameFest 2019!https://t.co/y9Y8ACpMo6 pic.twitter.com/Pqrq6svlEn

— Privateer Press (@privateerpress) June 19, 2019
Subscribe to our newsletter!
Get Tabletop, RPG & Pop Culture news delivered directly to your inbox.
Keep an eye out later this year for a new campaign set.
Are you ready to face Oblivion?

The new campaign set releases this fall, make sure you contact your local game store to reserve your copy, or you might miss out! pic.twitter.com/1W9uBmwLaE

— Privateer Press (@privateerpress) June 19, 2019
And that's not all! Mike Vaillancourt walks us through the design process for this months' MiniCrate offering: Orin Midwinter.
In this weeks Concept to Crate, I'll be discussing the visual development of the alternate sculpt for Orin Midwinter titled "Midwinter Night's Dream." This, of course, is a take on Shakespeare's play A Midsummer Night's Dream with Orin converted into either Orin or Puck. Andrea Uderzo tackled the concept on this one, and below you'll see four different iterations with the final being the one chosen for the model.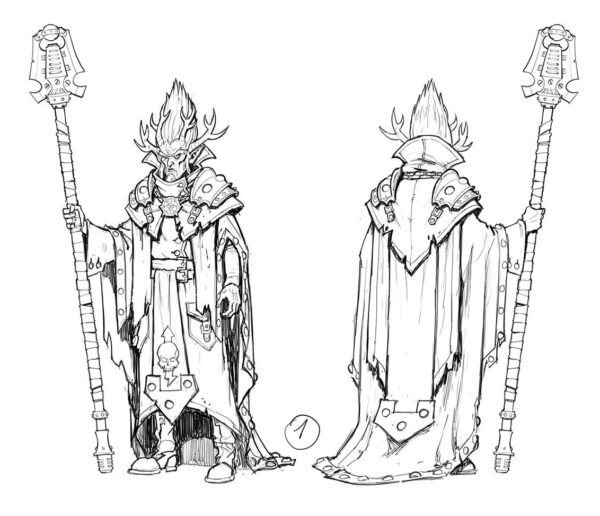 The costume in this one wasn't quite veering far enough from Orin's original incarnation, and the troll-doll hair wasn't quite hitting the mark. The ears and head modifications are definitely a step in the right direction, though!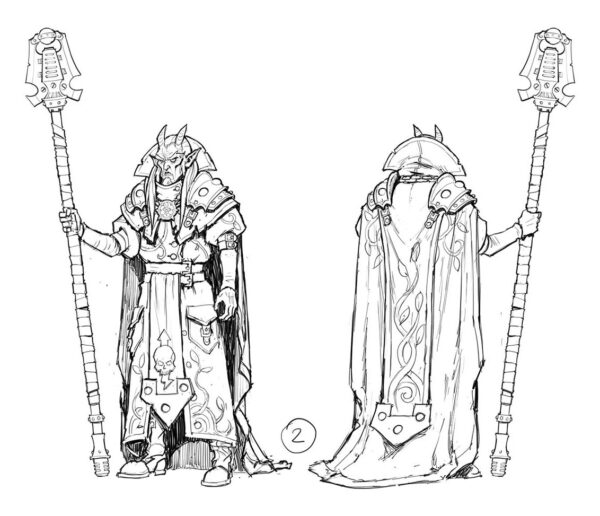 This one feels more like Calibos from the 1981 "Clash of the Titans": it's close but not quite there yet. I do like the little touches on the outfit that make it feel a little more like a woodland spirit.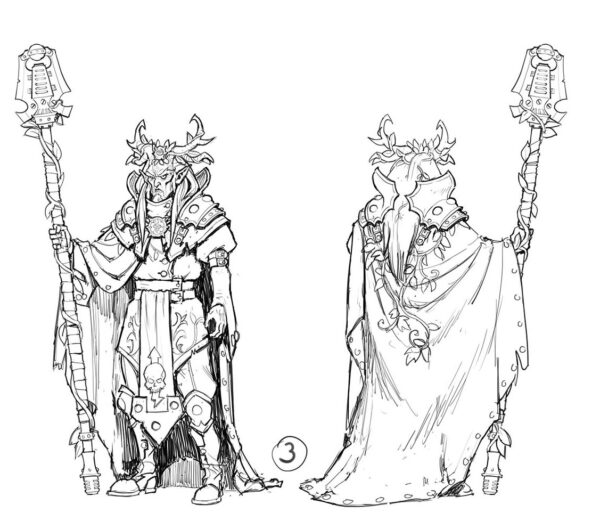 The winner! Theatrical cape/cloak, fantasy-like woodland elements…this feels suitably faerie-like and hits all of the beat notes for me. All that was left was to pick a pose.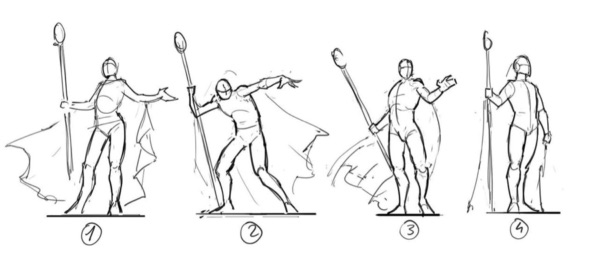 Pose one feels most like a Shakespearean actor and was the clear favorite of the lot. I then took the final line art and worked up a color pass in case we needed an official studio paint scheme.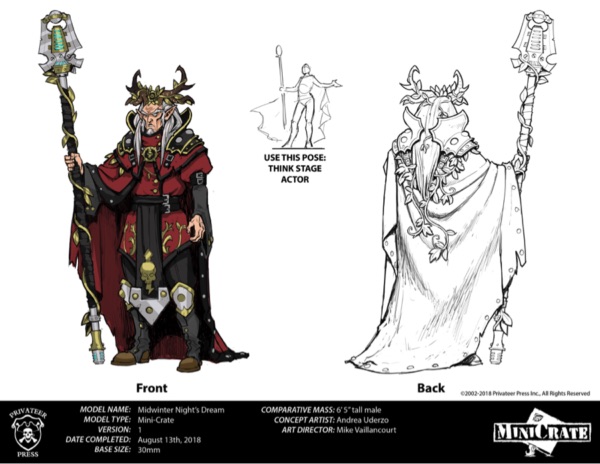 Subscribe by July 19th to add him to your collection!