Let's talk about what units we hope to see for the Republic in Star Wars: Legion.
Star Wars: Legion is building up to some major releases with the upcoming Clone Wars expansions.  The new core set and some of the units that come in it are already up for pre-order. This means it's time to start thinking about what other units we'll see coming soon for the new factions.

What We Know For Sure
So far we have three units confirmed for the CIS that are coming in the Core Set. Those are Phase One Clone Troopers, BARC Speeders with side cars, and General Kenobi. These three units form a solid core with a commander, a basic troop choice, and a heavy/support slot. However these three units alone don't make a full army, so we should expect to see the rapid release of more units – much like we've gotten a rapid release of Rebel and Imperial armies over the first years. Based on what we already have, here are my predictions for the next units to come out
Anakin Skywalker, Jedi Knight
I don't reckon this one needs must explanation. Anakin is one of if not the central character of the prequels. We all know he's going to be in the game, possibly in more than one form. My real hope here is that one of his command cards is either "Now This Is Podracing" or "I'll Try Spinning", is so I can die a happy man.
Jedi Master Mace Windu 
There are a whole host of Jedi that could, and most likely will, get added to Legion. However I suspect that Mace Windu will be one of the first we see. After Anakin and Obi-Wan the two most known Jedi in the Clone Wars, and those with the most movie time, are Windu and Yoda. While I think both will end up in the game, I'd bet on Windu coming first. He plays a pivotal role in the battle of Geonesis  and is a little better placed as a front line commander than Yoda, who while he can hang with the best, is a little more a rear line commander. Still either one is possible.
Captain Rex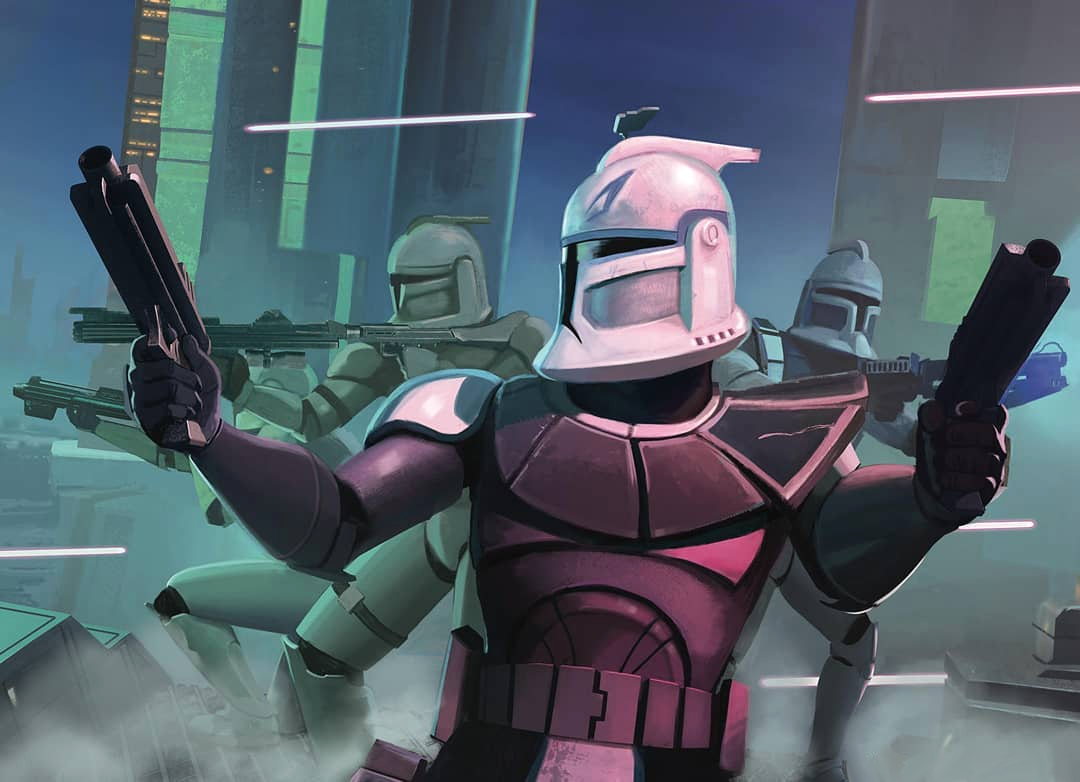 Like the Jedi there are a huge number of Clones, and Captains in particular that could get added to the game. My bet for the first one to get added is going to be old Captain Rex. Rex is one of the most prolific heroes of the new canon with major roles throughout the Clone Wars and Rebels TV shows. A veteran Clone Commander, his service spans the Clone Wars, the Rise of the Empire, and the Rebellion Era, and he's one of the characters we could well see get a Rebellion Unit also. Rex would bring the option of a good ranged commander to the Republic and balance out the melee oriented Jedi. I'd also bet given that the Clone Troopers we first see are in Phase One armor, Rex will be as well. (If the first Clone Commander isn't Rex I bet it will be Commander Cody, who might not be as famous but is in the movies.)
Generic Clone Commander/Jedi Knight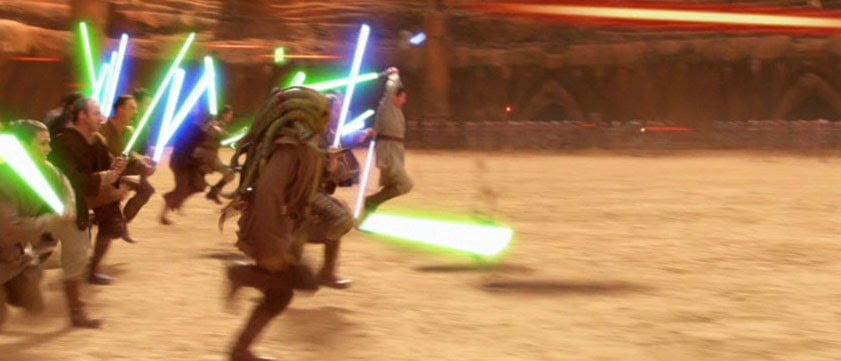 There were a lot of Jedi and a lot of Clone Commanders who took part in the Clone Wars. Like the other armies the Republic forces are going to need a generic commander type, and either a Jedi or Clone Commander could fill this role well. However if FFG really wants to go above and beyond they will both, and allow for some sort of synergy between them. The relationship between Jedi and their Clone Commanders is a major part of the Clone Wars lore. Anakin and Rex, Oni-Wan and Cody, the list goes on. Think about being able to make your own Jedi/Clone Commander team, and how cool that would be.
ARC Troopers
The Republic army is going to need some elite infantry to back up the "rank and file" Clone Troopers on the field, and the Advanced Recon Commando (ARC) Troopers fit that bill. An elite force of the best trained and equipped Clone Troopers, the ARCs are well known for carrying out dangerous missions against the odds. As ARCs are another iconic Clone unit, and fan favorite, I think its a safe bet they will fill the elite infantry slot. Again, based on what we've seen I'm guessing these may be "Phase 1" ARC troopers. Since Captain Rex also served as an ARC Trooper, I'd guess that's more evidence he'll be coming.
AT-RT

The AT-RT is already in the game, as a Rebel unit. Given that it was originally used by the Clones, and that FFG already has the base model done, I think its a fair bet we will see it before long. It would be an easy option for them, and one that gives the Clones some extra armored firepower. We could see either Phase 1 Troopers on them, or possibly ARCs.
Sidecarless BARC Speeders
This is another one that would be really easy and makes sense. We know BARC Speeders with sidecars are coming in the core set. However BARCs are much more commonly seen without the side car in the shows. It would be younglings play to release a cheaper version of the BARC With no sidecar. Heck it could even be a crops option. If they gave us a character on a bike or AT-RT the Republic could be the first faction able to field an all vehicle list.
AT-AP


Like the other factions the Republic is going to need heavy armored option. While the while a LAAT or AT-TE would be aaaamazing both are a little big for the game right now. The leaves the odd looking three-legged AT-AP as a solid choice. It fists the role of heavy armor, and is about the right size. It also doesn't really look like anything else in the game, so thats a plus. Since one was shown in Episode III its got some screen time, making it even more likely to me.
Gungans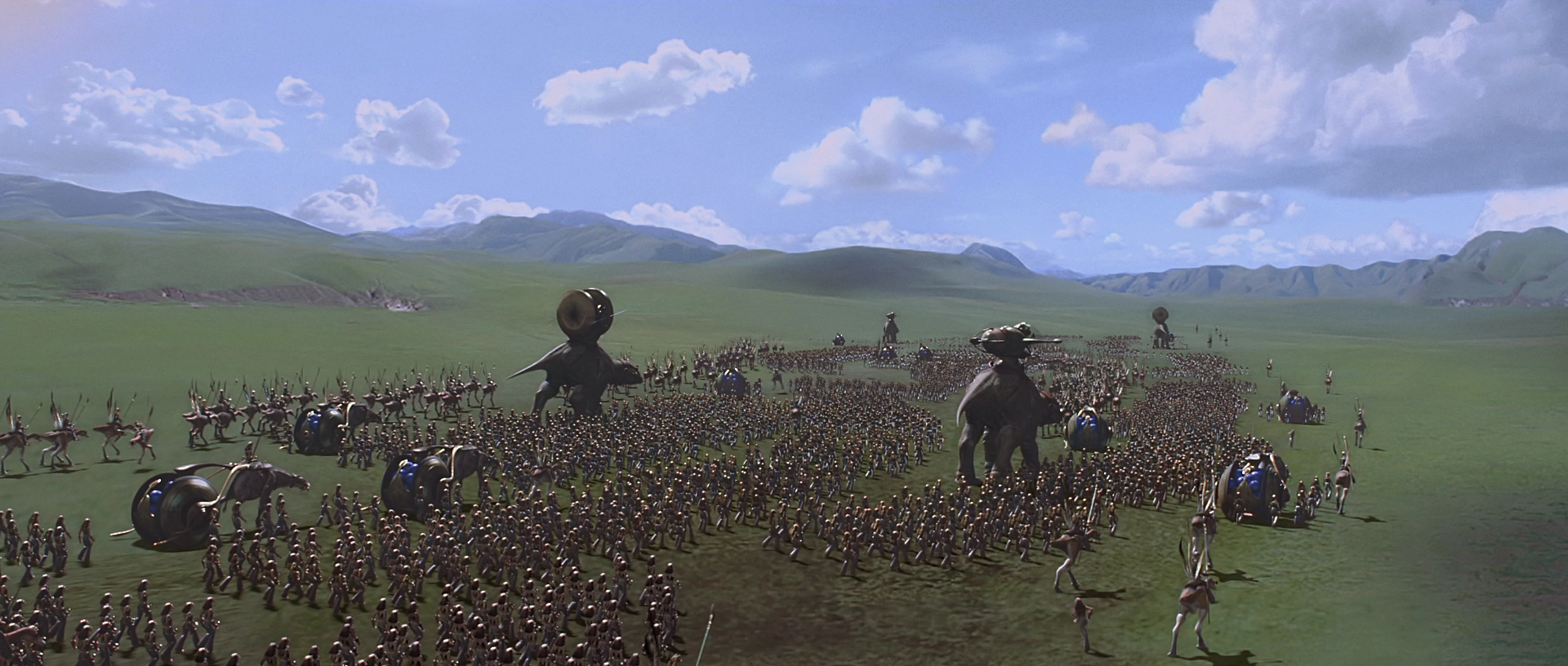 Gungans, love em or hate em, could actually be their own faction. They've got around a half dozen units and at least 3 named heroes. Now I think it will be a long time before we see a full Gungan army in Legion. However  Gungan warriors would be a good early choice for the game. They'd provide an additional corps choice for the Republic and something that would break up the endless lines of Clones. On top of that Gungans vs B1 ones is one of the iconic match ups from the movies, and I'll be pretty surprised if they skip that option. As an alternative Wookiee Warriors, for which they already have models also work as a Republic ally.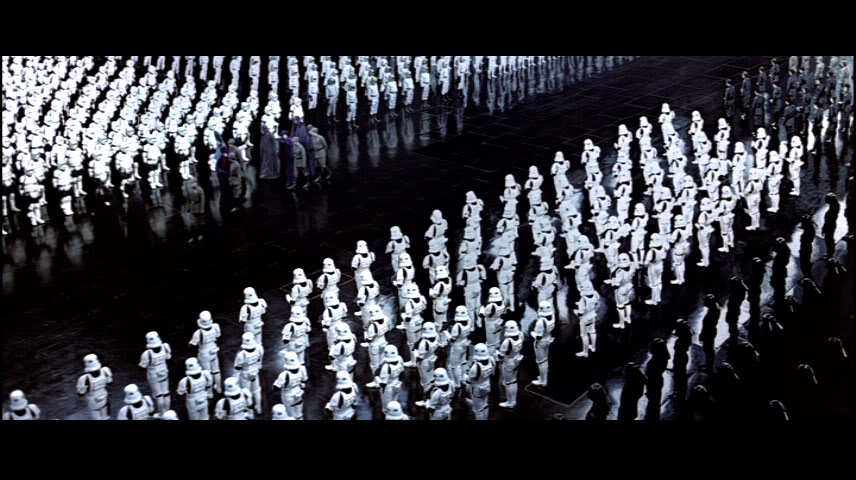 Let us know what Republic units you think we'll see first, down in the comments!