The Last Episode About Guard Lists – FTN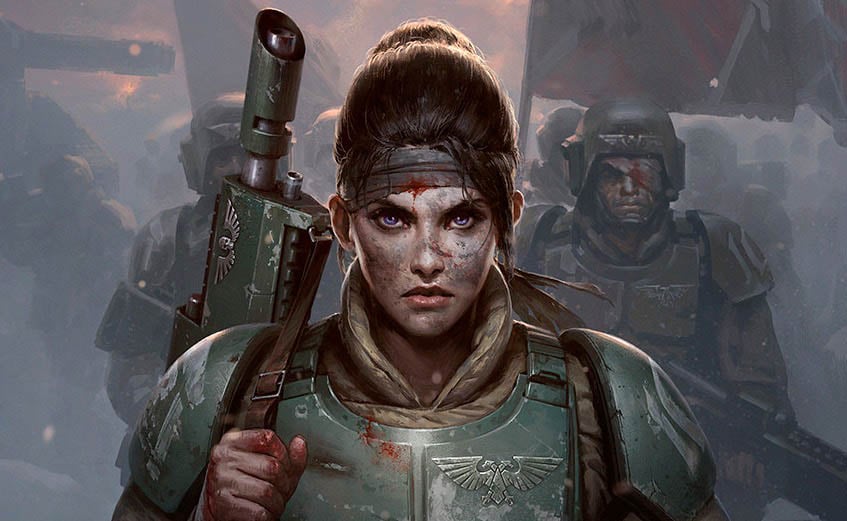 Its time for the rubber to hit the road and the Astra Militarum list Paul has been talking about will get its first test out in the wild.
We're getting ready for the ATC, and a few tournaments in the Armageddon Series.  I hope you see you out there.  In this show we also review Warhammer Adventures and Contrast Paints.
Hey hey
For the Iron Man tournament coming up – 5 games in one day with social drinking – I've decided to go with a low mental tax list.  What I mean by that is that the stratagems are fairly streamlined. There are one or two things you do consistently every round so you aren't having to 'figure it out' every turn.
We'll see if it works out.  I think the list has enough tricks and a storm of lead to be competitive.  With a little luck I'll make it to the podium.
Contrast Paints.  Are they magic?   Magic is real and the applications of these paints is real too.  While I am not having the 'right out the pot success' that a lot of others are seeming to have I have already worked them into my normal paint routine.  Just yesterday I was able to use Black Templar to one coat a Chimera's tank tracks.  Like, seriously one brush stroke.  Guilliman Flesh is amazing.
We take a moment to review Warhammer Adventures now that I've finished the first book.  It's good.  the 40k novel was an easy read and engaged my youngest son.  I highly recommend it if you were on the fence.
The hobby segment is basically about the application of the Contrast Paints.  There are tons of reviews out there.  The best one I've come across is Epic Duck Studios on youtube.  Please check them out.
FTN mostly focuses on Warhammer 40k, but again you will see in the first few episodes we take a severe deep dive into nerdom. These have been a blast to record and I hope they help pass the time for you.
FORGE THE NARRATIVE (iTunes Page)
Alternatively, you can subscribe via your own iTunes, and it should update our podcast when we post a new one.

Don't have iTunes?
Use the player below to access the podcast directly, or add our feed to your favorite player.
Podcast Link

Credits:
Paul Murphy – Host
@warmaster_tpm
Panelist:
Justin Troop – troopsmash
Christopher Morgan – captain morgan
Ricky Addington
Mike Brandt
Val Hefflefinger
Subscribe to our newsletter!
Get Tabletop, RPG & Pop Culture news delivered directly to your inbox.