I've been looking at the new Sororitas models GW just put out and they remind me of something we've seen before…
Do you all remember when 8th Edition hit and everyone got their first taste of the Death Guard?
Remember these guys: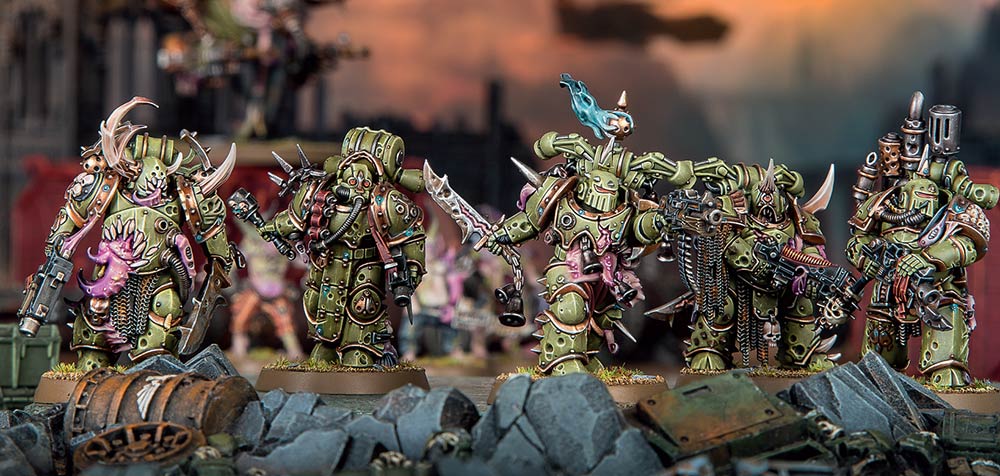 When the Dark Imperium boxed set arrived, everyone was blown away by the new Primaris Marines, and Death Guard included. These minis were characterful, dripping in detail and redefined both ranges, with bigger, larger minis.  You will also remember that all of these minis were quick assembly mono-pose models. As with all big boxed sets, GW provides the Easy-to-Build kits on those big combo sprues.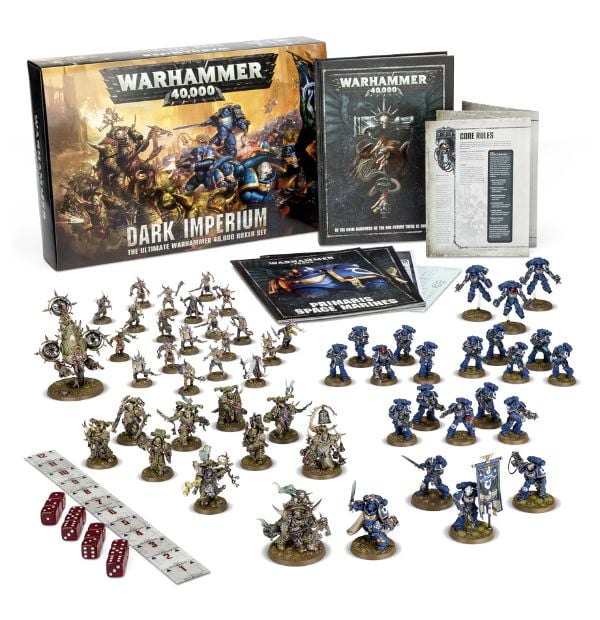 Then months later, when the codexes arrive, we get the multi-pose individual boxed sets for all the units.  We have seen GW do this over and over and over.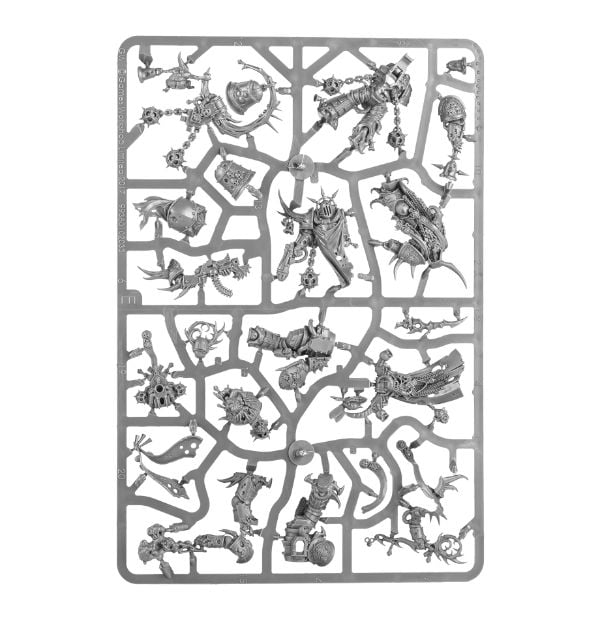 Easy to build, one pose only.
Those New Sisters
So knowing all of that – I want you to take a look at these minis:
Note the closed mass of the bodies, and the action poses. Are you thinking the same thing I'm thinking? I see two things going on here.
These look like Easy-to-Build monopose miniatures
These are probably from a future Starter Set of some type
If true, and GW follows the trail they have been blazing for years, this would fit into some of those rumors that Sisters will star in a new big boxed set of some type. Exactly what their opposing force would be is anyone's guess, but I have a hard time believing those minis would come in a stand-alone box of Sisters minis.  I think we will see the same pattern – with the starter boxed set first, then a Sisters codex and individual unit boxes 2-3 months later.

But When?
The real question is when. We have three general patterns and announcements to reconcile here.
GW likes to launch new editions in the Summer – usually June-July, so we are past that for 2019.
GW likes to launch a new Sisters codex at the very end of an edition, often a handful of months before it resets.
GW has said Sisters will be released in 2019.
I'm really hoping that GW breaks the "happy then sad" tradition of giving Sisters players rules with one hand, then launching a new edition with the other – but I call them like I see em. So either we see Sisters sooner and solidly part of this edition, or perhaps held till later and tied into a new edition launch. Hmmm…
~ What do you think is going on with these models and when is GW most likely to launch them, based on past behavior?