GW is showcasing a handful of the new Plastic Sisters Sculpts with the latest Sisters of Battle Bulletin!
The Sisters of Battle Bulletin is finally showing off some more sisters besides the new plastic sculpt that was available for Warhammer Day. Has it been worth the wait? See for yourself:
As you can see, the sculpted suits of power armour that each Battle Sister wears is complemented with a flowing habit and is adorned with purity seals and the symbols of their Order. Considering that Battle Sisters are the line troopers of the Adepta Sororitas army, they very much set the standard of what will follow. Given how stunning each of these miniatures is, it's fair to say we're pretty excited to see what the rest of the range will look like!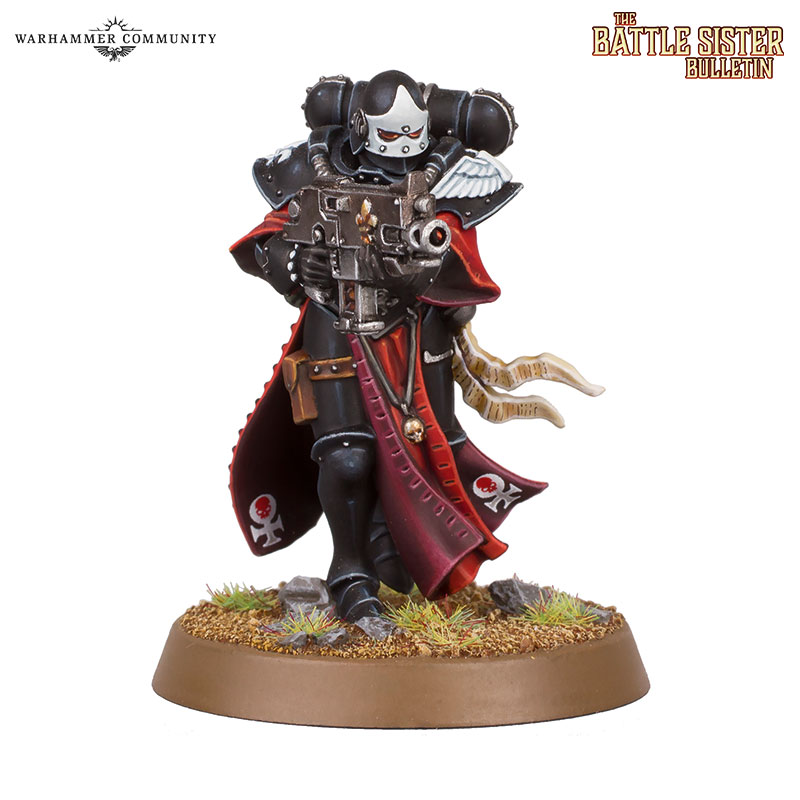 It's been a long time coming but it looks like the sisters are finally getting those plastics we've all been waiting on for…well, too long. These are just a handful of sculpts, too – who knows what else GW has been sitting on. At least we're getting a better idea of what the range will shape-up to be in the future. These are obvioulsy the 3D sculpts but GW's plastics are notorious for their quality and detail – so I'd put money on the actual kits looking pretty darn close to these sculpts in the end.
Now that they already have a painted miniture, the rest of the plastics can't be that far off. I know fans of the sisters will be counting the days until they get their full release of models along with a what we assume is a new codex, too. Anyone else excited to see what else is in their line-up in terms of new models/units?!
It's only a matter of time now…