Warcry is coming to pre-order this weekend and it seems GW has learned some valuable lessons about this new release.
Games Workshop is no stranger to producing boxed skirmish games and Warcry is another on a very long list. But with the release of Warcry, it sure seems like GW is taking a lot of steps in the right direction with the roll-out of this game. From day one we'll have access to 3 different Warbands and that's a really good start comparatively. But it's not just that – there's a lot more GW is doing.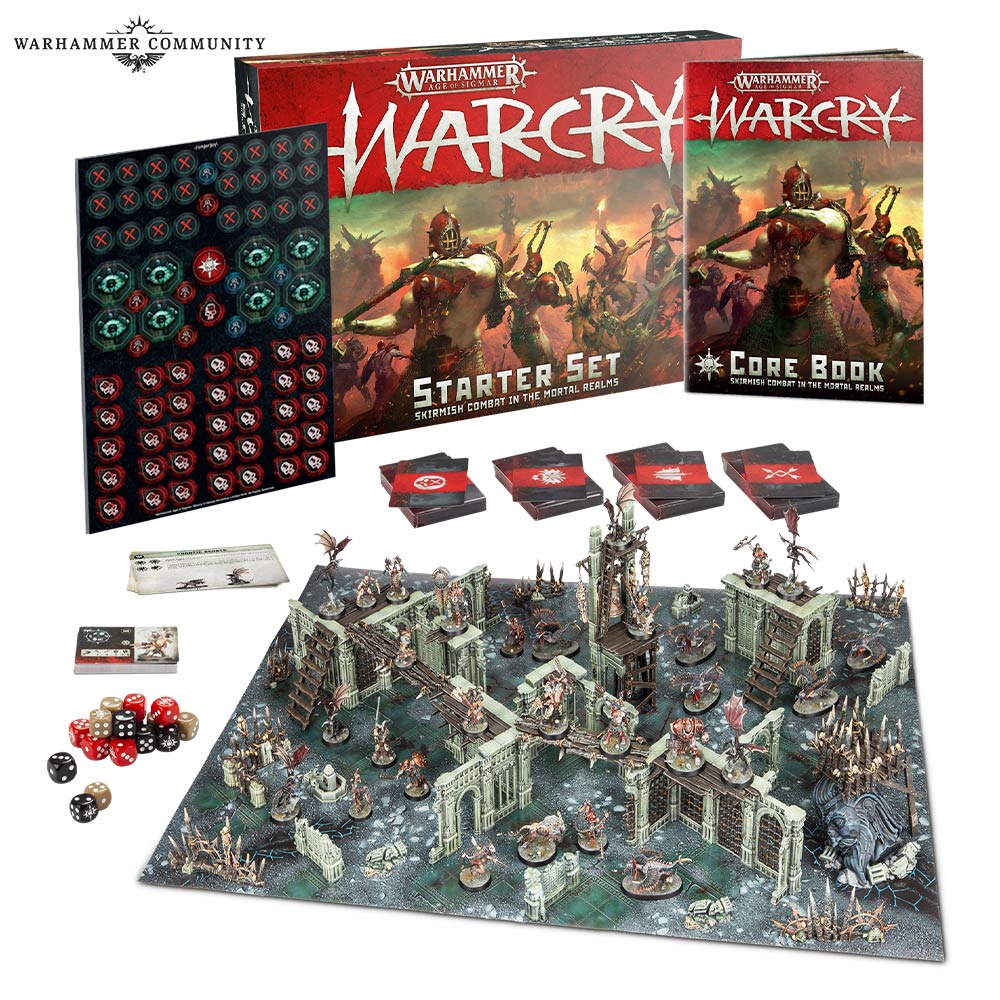 The Necromunda Problem
Let's take a step back and talk about the elephant in the room really quick: Necromunda. It's hard to argue that Necromunda got a good roll-out as a product line. The Boxed set was great. It had two gangs to start and all the rules for those gangs. And then we waited. Games Workshop opted to slow-roll out the rest of the gangs and then they also created new books with the rules for those gangs. The process for the Necromunda roll-out took months. Years even.  That wasn't good for the longevity of the game – or at least for the players that wanted to keep playing.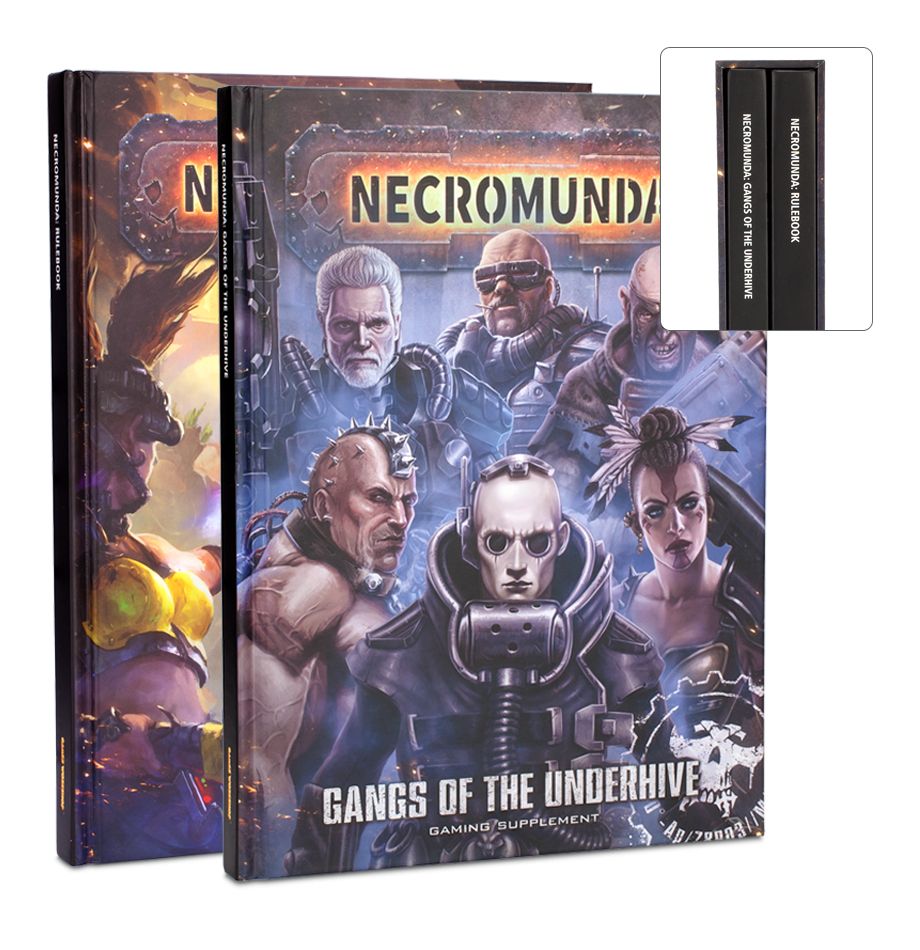 How long did it take to get a book with all the gang rules in one spot?
There is a case to be made for releasing product for your games in steady chunks – I get that. But on the flip side, when the core of your game revolves around 6 different factions and it takes a couple of years to finally release all of them…that's a problem. That's the Necromunda Problem. And it sure looks like GW learned their lesson for Warcry.
Warcry – Doing It Right
On launch day we'll have 3 Warbands: The Iron Golems, The Untamed Beasts, and The Cypher Lords. The first two Warbands will be in the starter box while the third will have it's own box. Furthermore, if you want a rule book you can either get the boxed set or buy the core rules seperately. Here's the thing – this is the FULL rule book, too. From what we can tell, it's got rules for all the warbands at launch. And that's not all – it's got rules for the the 9 other factions inside as well.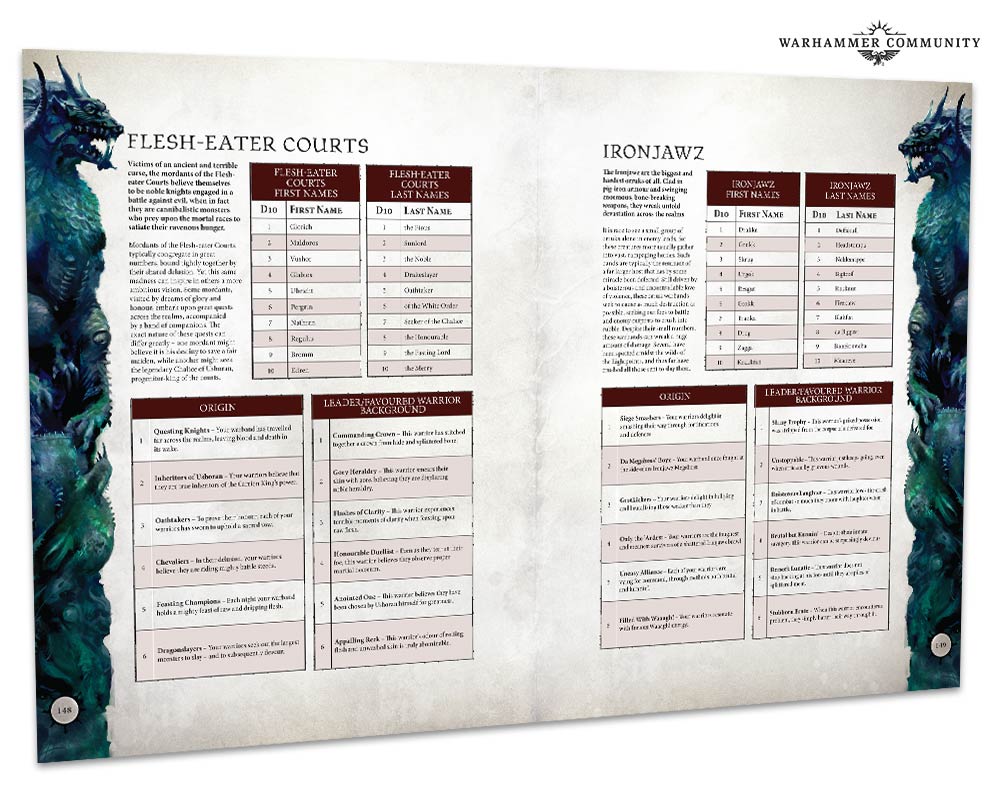 On top of that, GW is also launching Warband Cards. These will have abilities card and fighter cards "for every model you can use" from those 9 other factions. That's huge. That means on day 1 you'll have access to the rules for a minimum of 12 different factions/warbands. It's most likely that we'll have rules in the book for all 6 of the initial Chaos Warbands which brings the total up to 15.  That diversity means that players aren't going to get trapped playing the same 2 warbands for months while they wait for the next supplement.
Update 7/16/2019: GW has put out a New Article explaining the Warband Cards and it's sounding like the rules for the specific Warbands will come with the new Warband Cards:
"[The Rule Book] is your essential resource for playing the game itself, while rules for individual warbands can be found on your fighter cards.

Every warband in Warcry has rules on a set of nifty cards. These take the form of an abilities card – which includes names for each type of a fighter on one side, and special abilities on the other…

Fighter cards, meanwhile, let you track the rules for the warriors in your warband at a glance. For convenience, these use symbols known as runemarks instead of words – after a few games, you'll find knowing what these mean becomes second nature.  "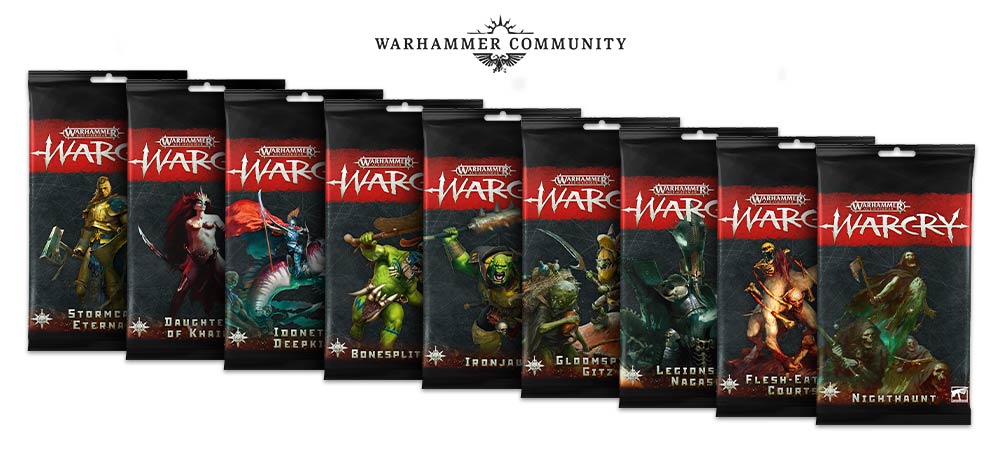 Another big factor for in Warcry's favor is that GW has already shown off all 6 Warbands – and not just 3D Sculpts, but the full painted models. That's another great sign. That means the plastics are done and that we will hopefully get our hands on them much, much sooner than the roll-out for Necromunda's Gangs. Personally, I'm hoping they release these Warbands quickly – maybe even one a week for the next couple weeks quickly. Why? Because it's all about momentum. Think about it – if there was a Warband you wanted to play and they were coming out in a week or two, that wouldn't be too bad of a wait. But if it they were coming out sometime next year (if GW followed the Necromunda Quarterly release pattern – which please, no) then that would crush any hype you had about the game. I know it would for me – and I don't think I'm alone.
The Future Looks Bright
Let's also make note that each of these Warbands are Chaos followers. They are literally fighting to attempt to be noticed by Archaon. What are the odds that if/when Slaves to Darkness gets a new book that these Warbands are all going to be included as units? What are the odds that maybe, just maybe, Slaves to Darkness will get a ton of revamped models based on these 6 factions? Look, I really love the Chaos Warriors models – but it's time to update them along with the Chaos Marauders.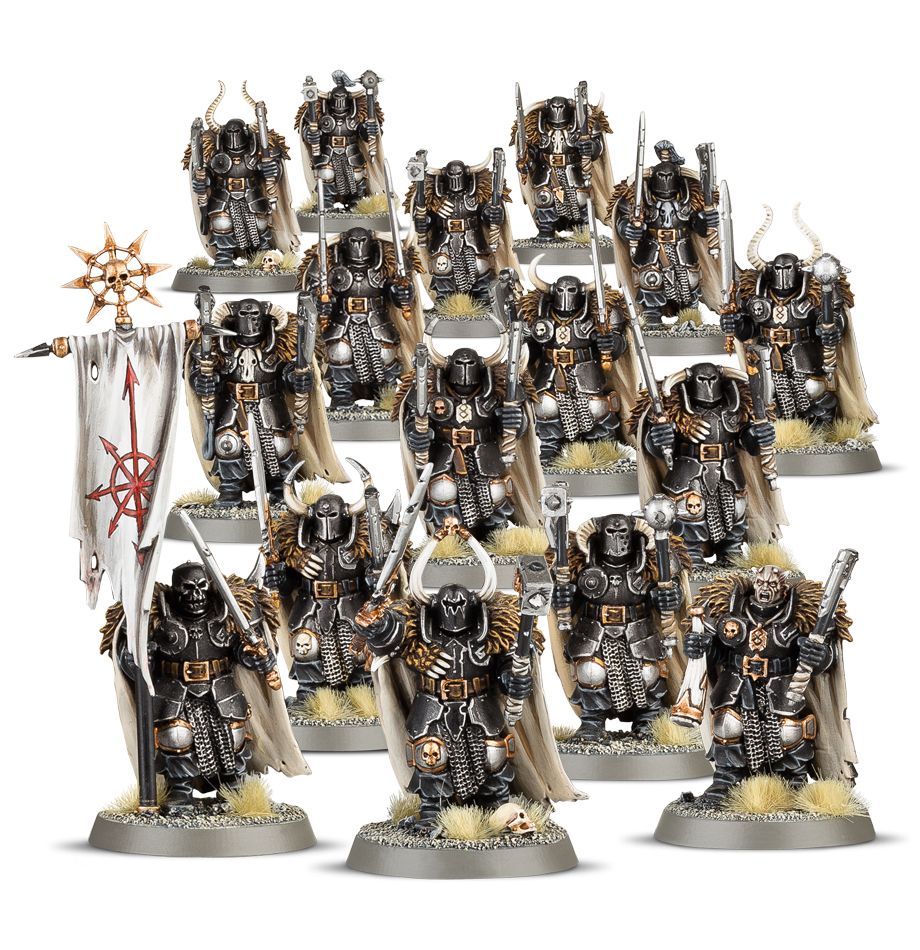 Replacements Inbound? Perhaps…
Warcry is a spearhead of awesome new Chaos Models. I'm hoping it's only a matter of time before those models, their themes and styles, and new rules for them are incorporated into AoS. It would be really strange if GW didn't do that, right? Here's hoping!
What do you think of Games Workshop's approach to Warcry's release? Do you think the faster release is better or did you like to wait months between releases?