The Ossiarch Bonereapers are here to collect the bone tithe for Nagash. Check out Age of Sigmar's next army!
Live from the NOVA Open 2019, and the GW news is flowing.  Here we go:
via NOVA & Warhammer Community
The next Death Battletome for Age of Sigmar has been revealed. Meet the Ossiarch Bonereapers:
The Minis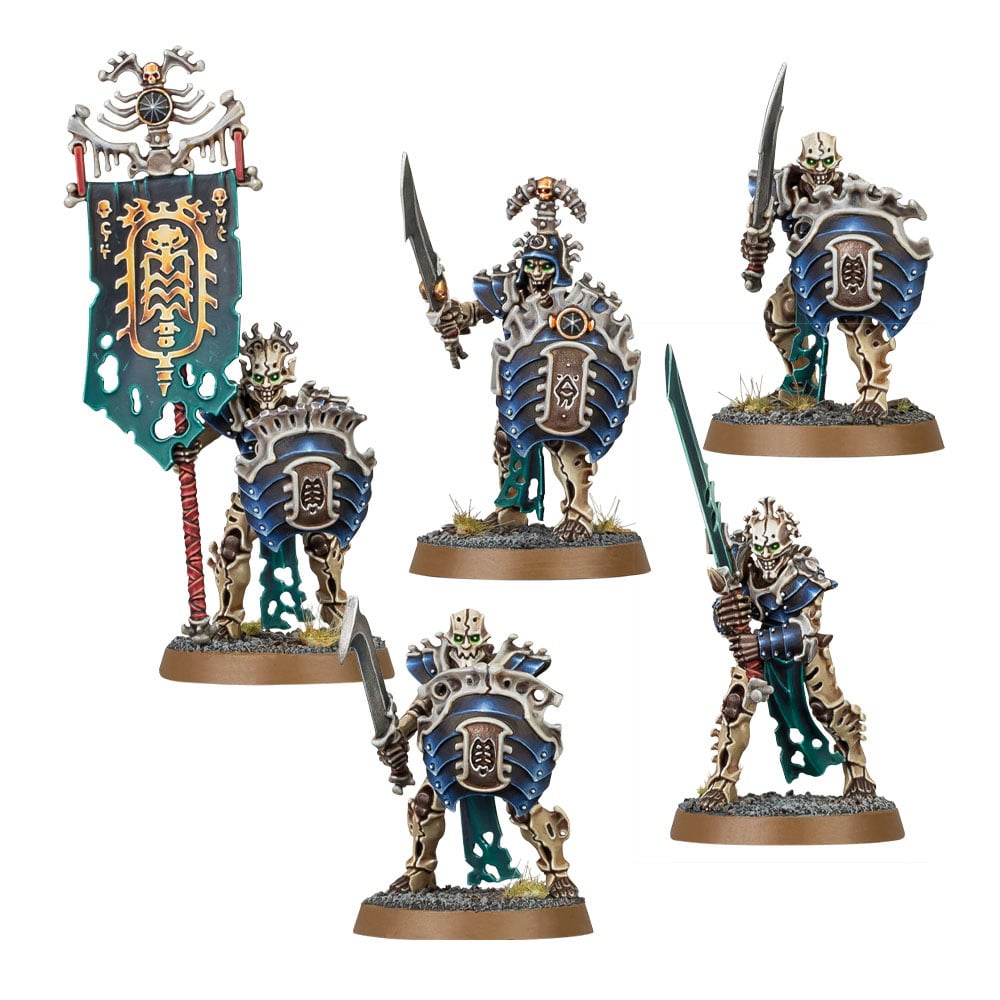 Mortek Guard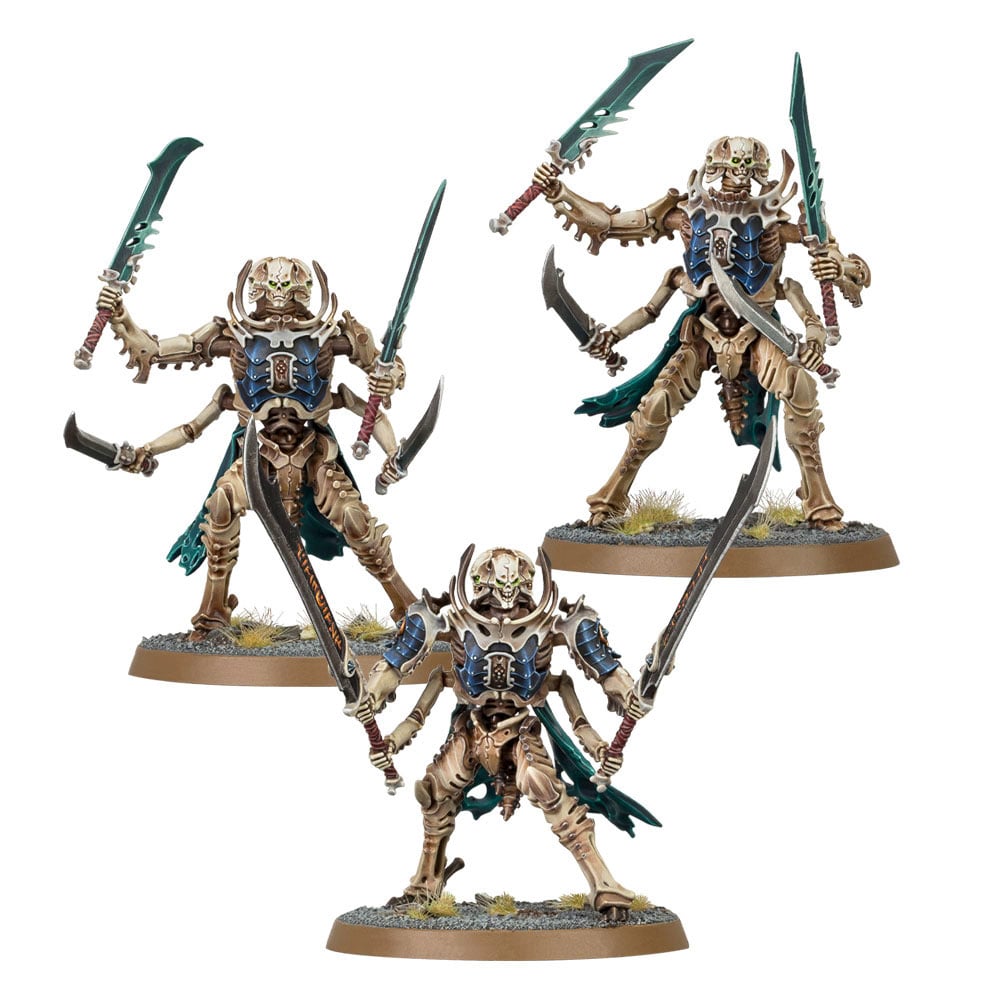 Necropolis Stalkers
Kavalos Deathriders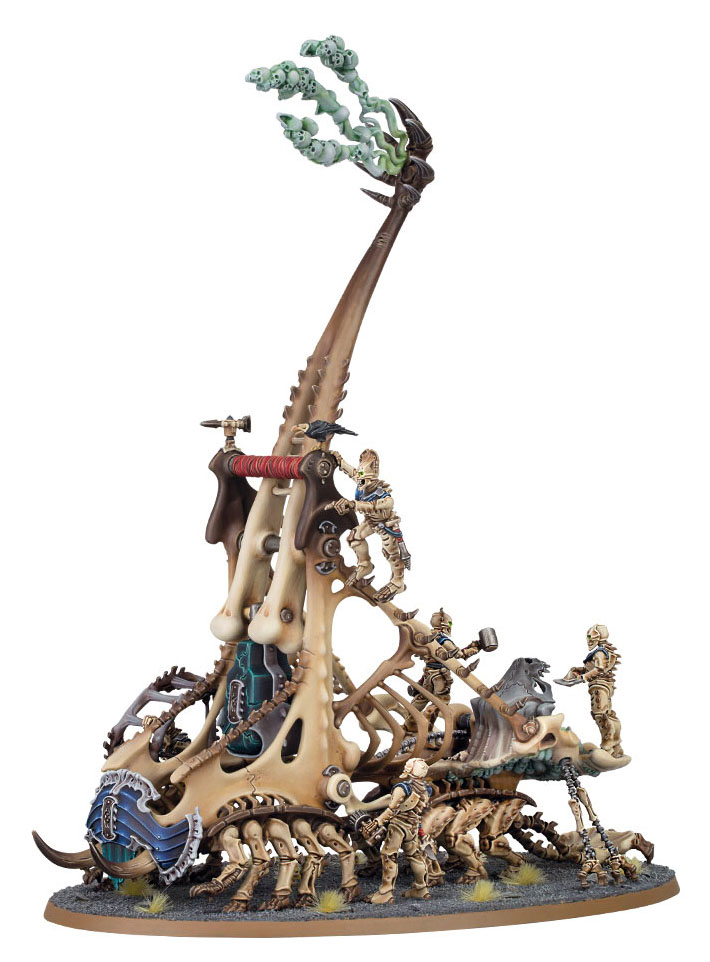 Mortek Crawler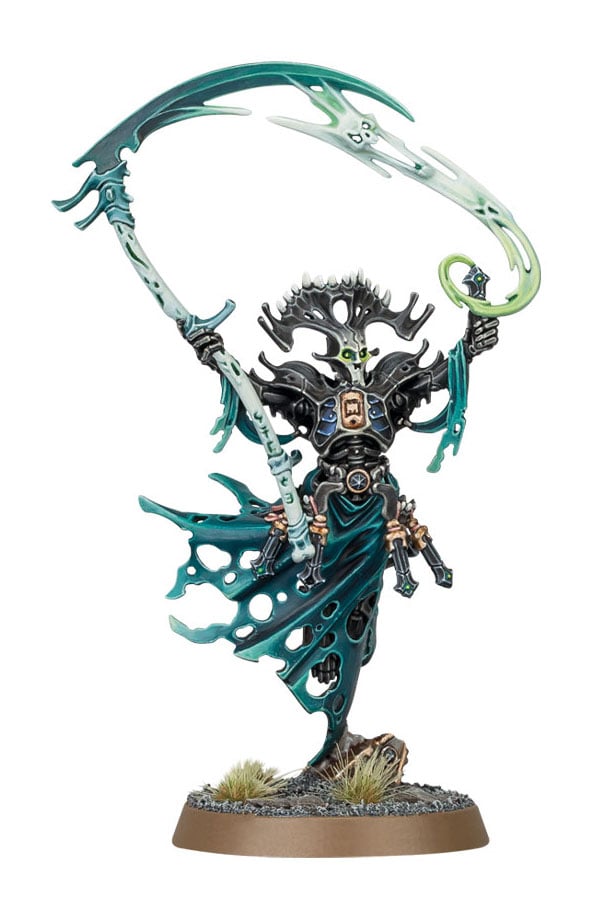 Mortisian Priest
The Next Mortarch – Katakros
Now the general himself: "Mortarch of the Necropolis – perhaps the greatest military strategist (living, or dead) the Mortal Realms have ever known."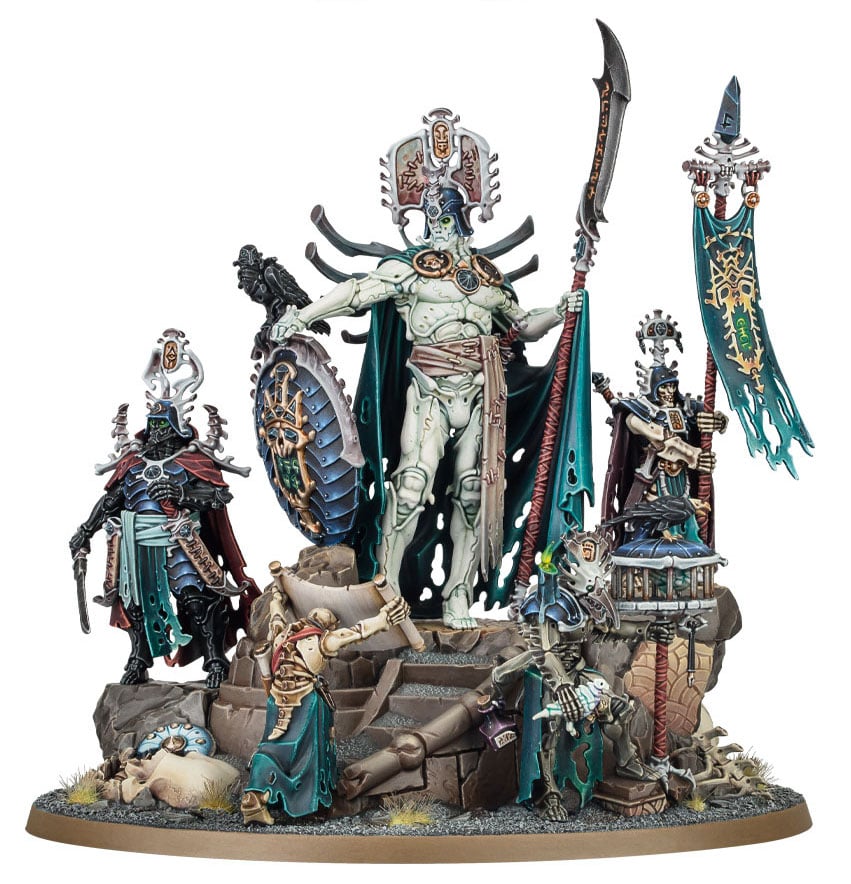 And closeups of his royal retainers: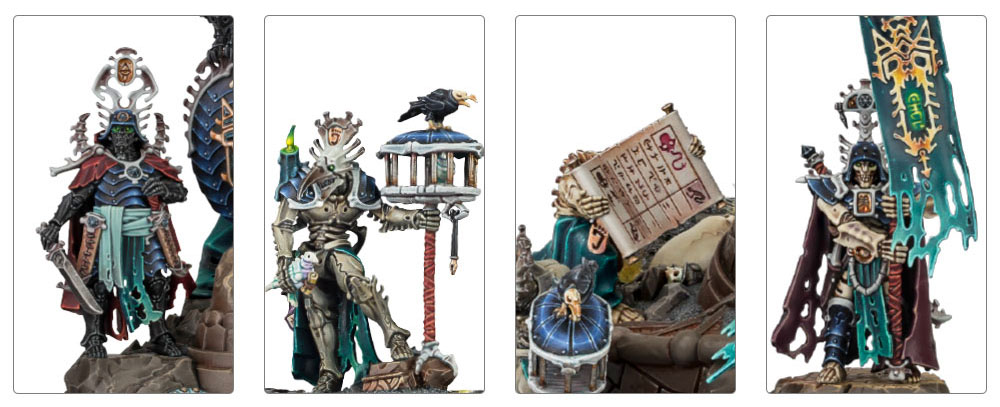 The army is the next phase in Nagash's master plan. They are not mindless automatons, but custom-crafted soldiers with sentience, and personality – built from the select bones scattered across the realms.
Who is scooping these up?
~More soon!