Games Workshop Bone Tithe Collection may have already been teased in the Rumor Engine. What's the connection? Take a look for yourself!
In Game Workshop's latest video for The Tithe Part II: Judgement, we got our first looks at the Bone Tithe Collector…or did we? Turns out this mysterious figure may have already been teased by the Rumor Engines from back in July. First off, here's the video:
Now we did already did some posts about who it could be HERE and also which faction this character could be from (well, sub-faction – he's part of Death, duh). Here's the important part: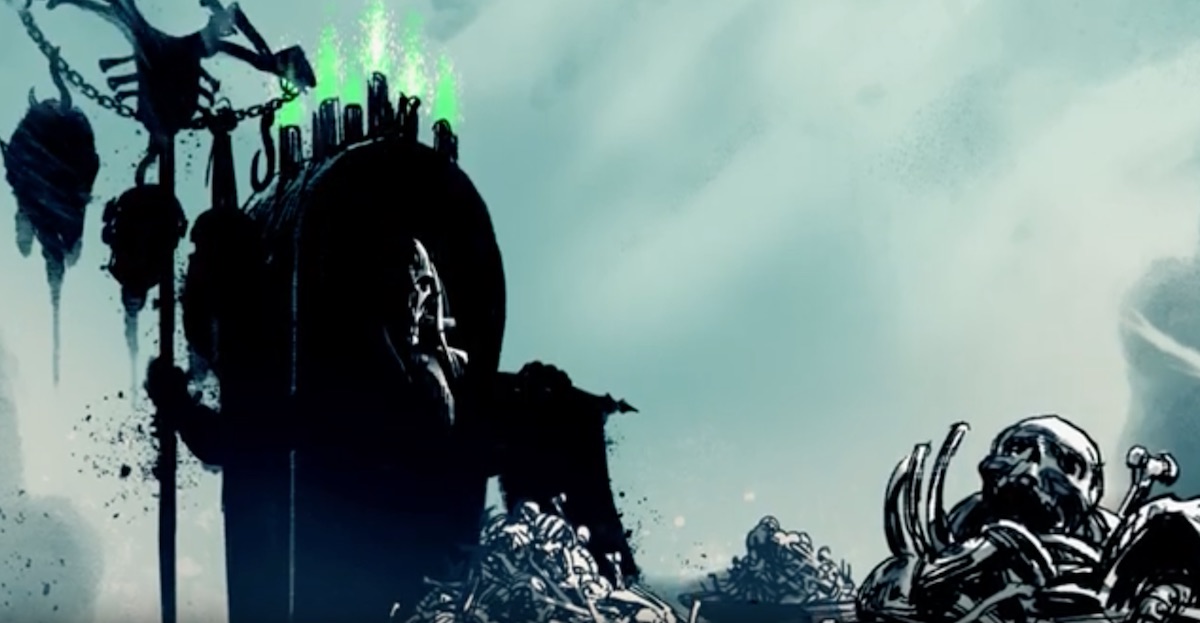 Keep this image in mind. Now, check out these two Rumor Engines from July:
July 9 – Two Heads Are Better Than One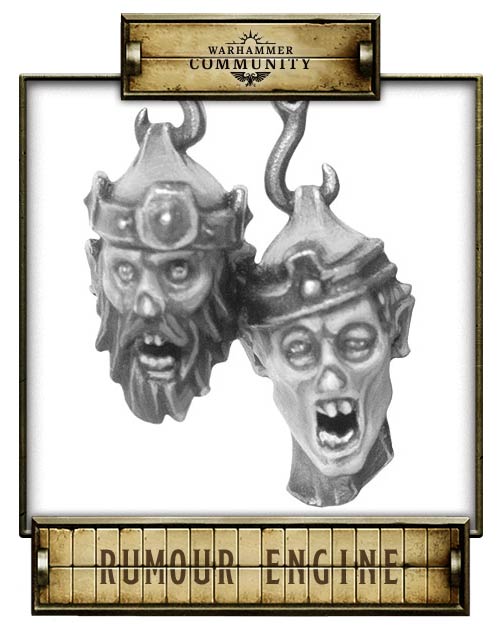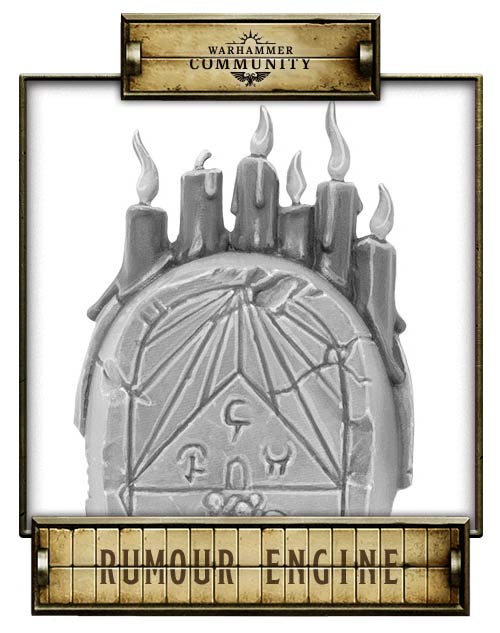 Do you see it? No? Well maybe this will help: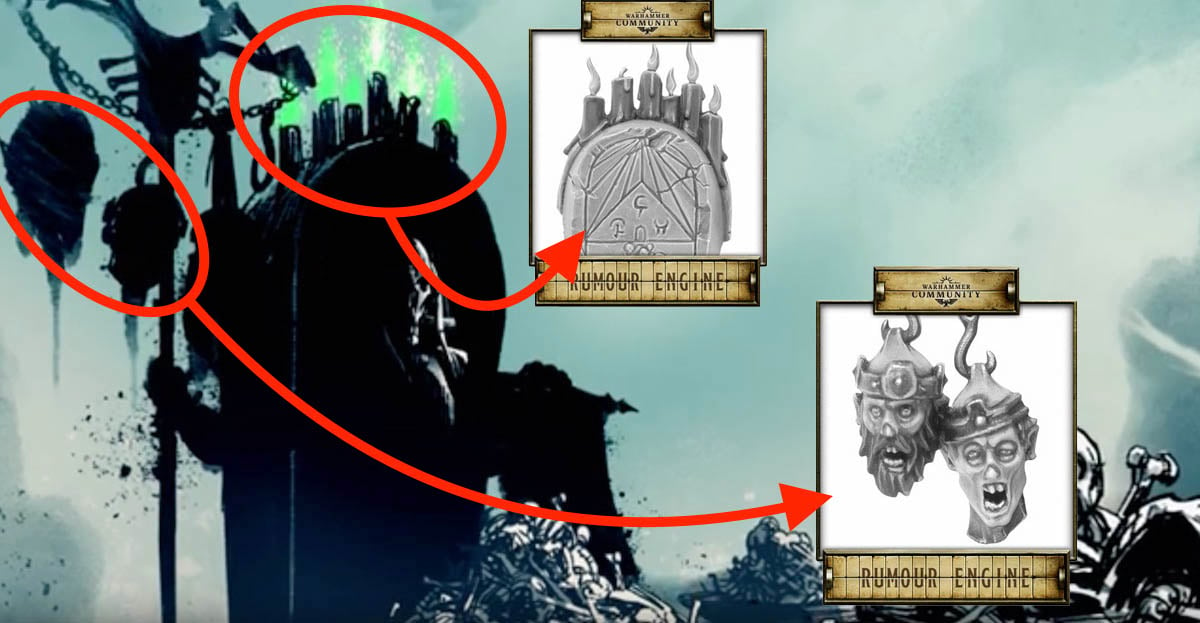 The staff clearly has two heads on hooks – that one is pretty obvious. And the candles on the tombstone? Well, that is a pretty Death-thing to do. Now we're still unsure if that is a tomestone or if it's a sarcophagus now. Also, does that mean this character is lugging around this giant peice of stone? That guy never skips leg day!
Regardless, GW is slowly teasing out this event for AoS and they have clearly been planning this for a while now. I'm starting to wonder what OTHER Rumor Engines are hiding in these teaser videos. Time to scour the archives and see what we can find…
Anyone else getting more interested in this whole Tithe of Bone thing happening? I know I really want to find out what's the deal with Death in AoS!