Fantasy Flight Games has two new card packs out for A Game of Thrones: The Card Games and Legend of the Five Rings: The Card Game!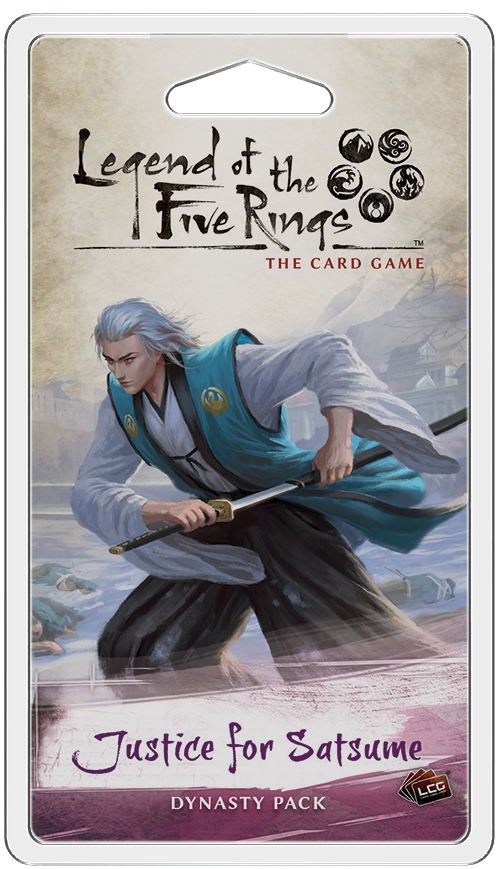 All eyes are on Otoson Uchi as the Hantei family line has been shaken up like never before. While the imperial City is the focal point for these dramatic events, strife is infesting Rokugan from all angles. The Emerald Empire is breaking down into chaos, who will you support?
Step into the world of Rokugan with Justice for Satsume the third Dynasty Pack in the Inheritance Cycle for Legend of the Five Rings: The Card Game!
Justice for Satsume continues the themes of the Inheritance Cycle, placing an emphasis on Courtiers and Bushi ,introducing a new Disguised character ideal for surprising your opponent, and two Clan Champions!
The Blackwater $14.95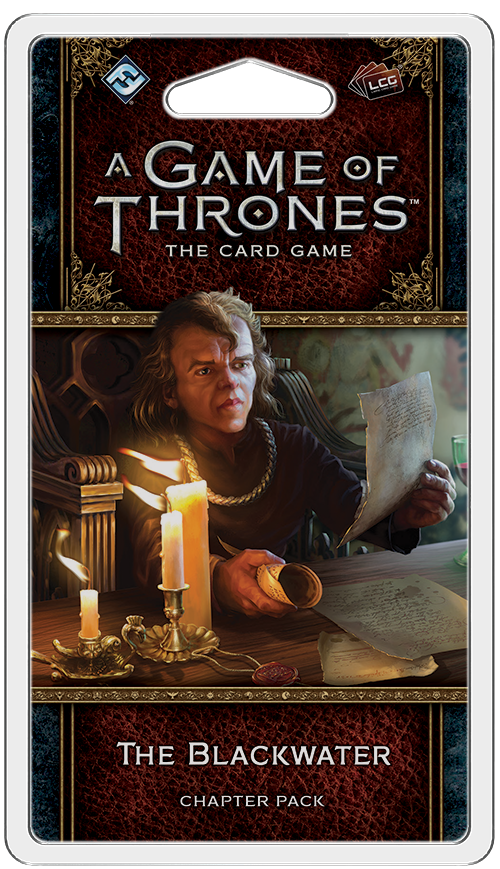 The Blackwater is the fifth Chapter Pack in the King's Landing cycle for A Game of Thrones: The Card Game.
The King's Landing cycle takes a new approach to the Game of Thrones LCG. Rather than following the plot of A Song of Ice and Fire, this cycle is centered around the capital of the seven kingdoms, allowing you to explore the world of Westeros more freely than ever before. Every Chapter Pack in this cycle features three copies each of twenty unique cards to strengthen your decks and help you embrace the deadly intrigues of A Song of Ice and Fire with the continued cultivation of the shadow keyword, first reintroduced in the Dance of Shadows cycle.
Your journey to the capital of the seven kingdoms draws you beyond the city walls to explore the surrounding waterways that acted at the setting of the greatest battle in the War of the Five Kings. This battle was the making of many warriors, and you may elevate your own knights to the rank of Kingsguard if you deem them worthy. As shadows continue to creep in from the North, the Reach, and the streets of King's Landing itself, you may find that need more protection than ever if your House isto earn victory and claim the Iron Throne!
Kings Landing vs Emerald Court!