Those who watched the Privateer Press Developer Hangout yesterday got a nice spoiler. We're looking at the stat cards for Gorghadratron!
We've known that Gorghadratron is coming soon, we even saw him painted up this year at Gencon.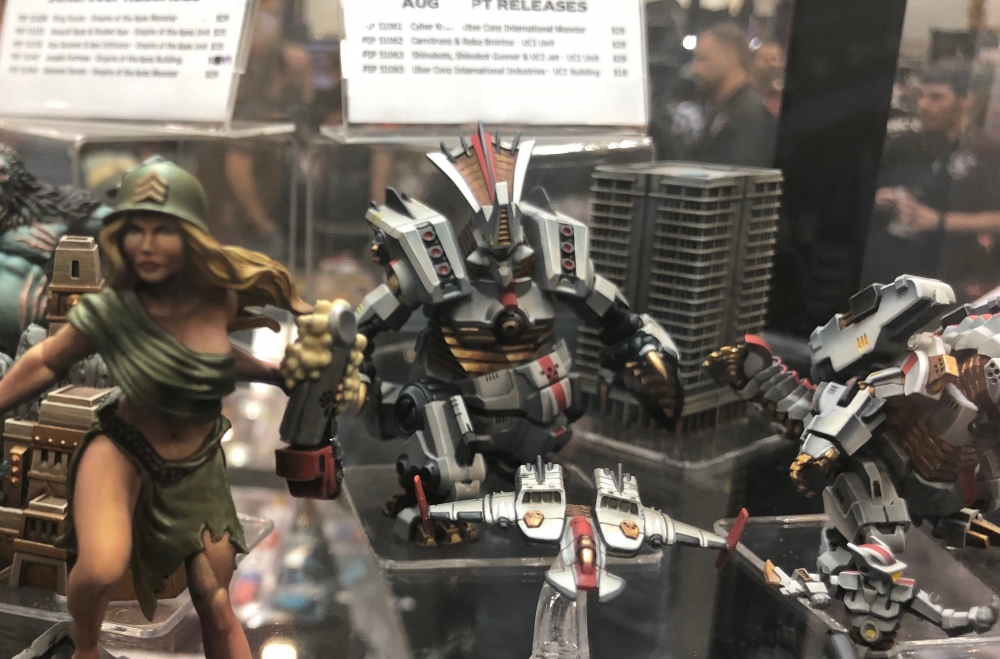 But today the developers at Privateer Press were kind enough to spoiler the cards for this awesome looking Monster on stream today.
Alpha Form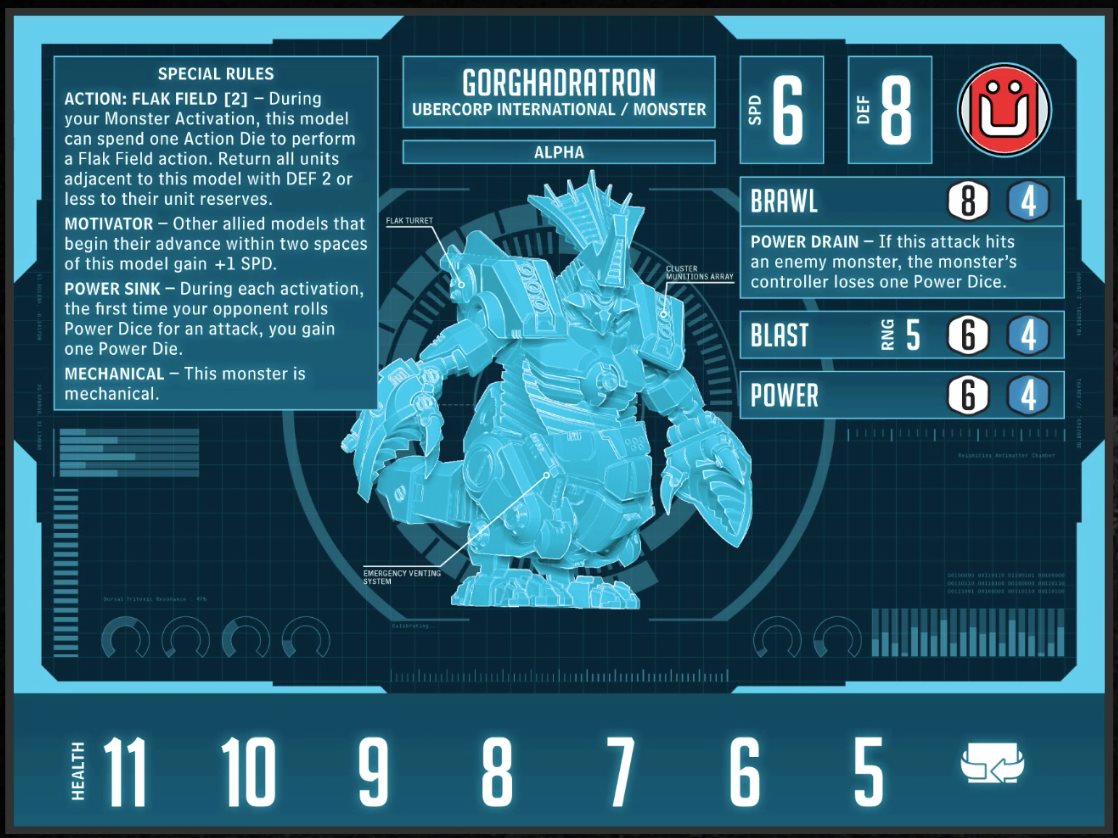 That's a lot of health boxes in Alpha form!
Action: Flak Field – Cheap and effective way to remove low DEF units. This is basically a low-cost stomp that only effects DEF 1 or 2 units! Be careful though, just like a stomp, your friendly units will be removed as well.
Motivator is an excellent buff to all friendly models, every model in the game appreciates an SPD increase.
Power Sink – Free Power dice regardless of proximity! If the enemy spends any Power dice on their turn, you'll get one for free. This isn't limited to Monsters, so if enemy Assault Apes are around you might get some Power dice on your opponents unit turns as well.
Hyper Form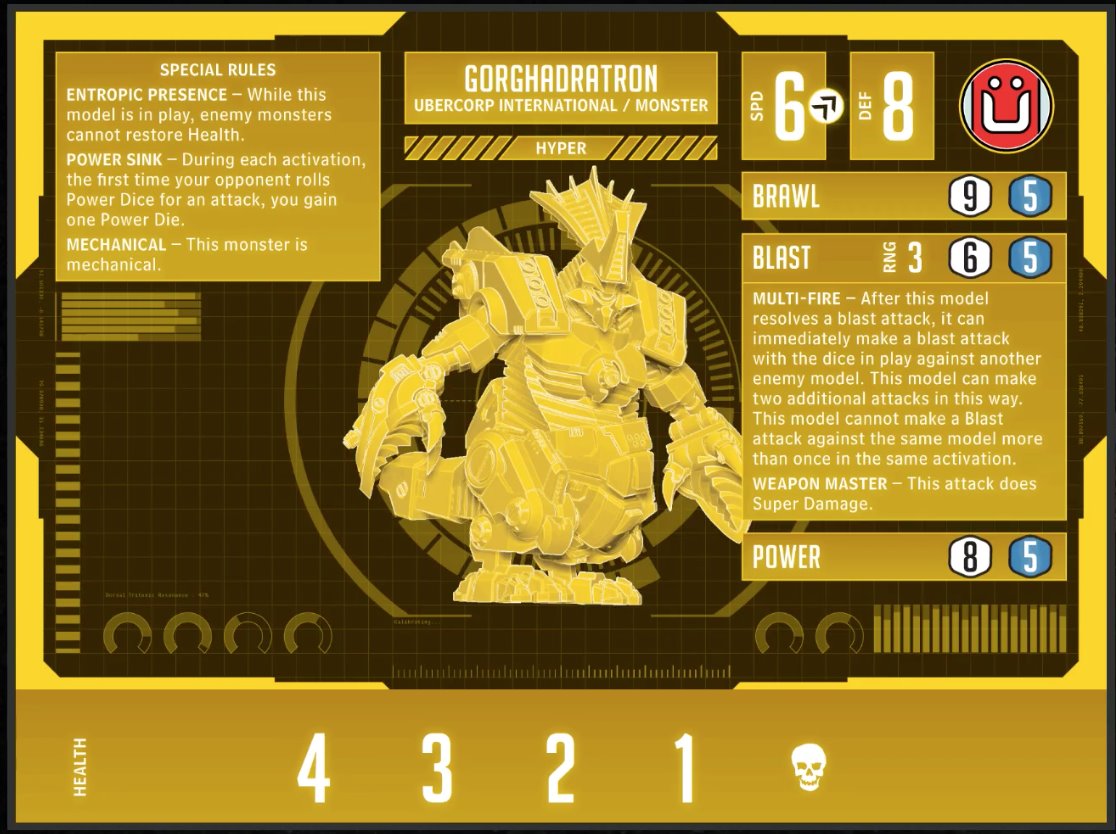 With such a low amount of Health in Hyper Form, it's hard to count on being able to use these abilities for very long. But oh my, Hyper Gorghadratron is one scary planet-eating robo-alien.
Entropic Presence is a brand new rule, preventing healing to enemy monsters anywhere on the board. Situational, but very nice when it comes up.
The huge thing here though is the Blast attack. Multi-Fire and Weapon Master is a potent combo. With Multi-fire you roll the 'dice in play' meaning the same dice for each roll. This means you can load up one good roll and target up to 3 different things with it! Are there 2 enemy monster standing next to each other? How does destroying a building/unit, then doing 2 damage to each of them sound? It may not be a ton of damage to a single monster, but 3 attacks with the same pool of dice opens up a ton of options.
It's also worth mentioning the addition of High Mobility in Hyper Form, and also the drop the RNG 3 on the Blast attack.
Wrap Up
Looks like Ubercorp is getting another really solid monster added to the roster. I expect Destroyer players everywhere will want to get their hands on Gorghadratron.
Check out the full Developer Hangout here for a more in-depth discussion.
I'm super excited to see this Monster in action. What combos are you excited to try out?