Take a look at what Privateer is showing off at their booth at GENCON 2019. The BoLS team is on the scene and snapping away.
Ok folks, this one is all pictures from the booth display cabinets. Here we go:
Show Exclusives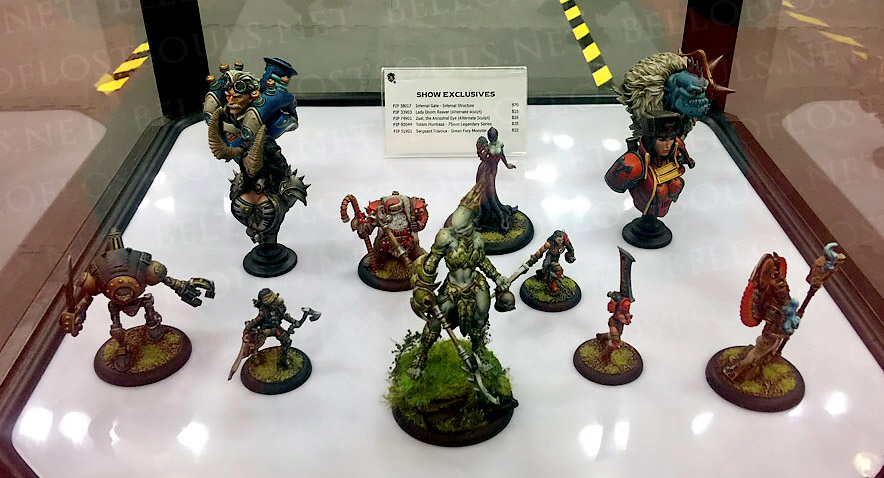 Character busts and oversized prestige minis like the female Totem Hunter.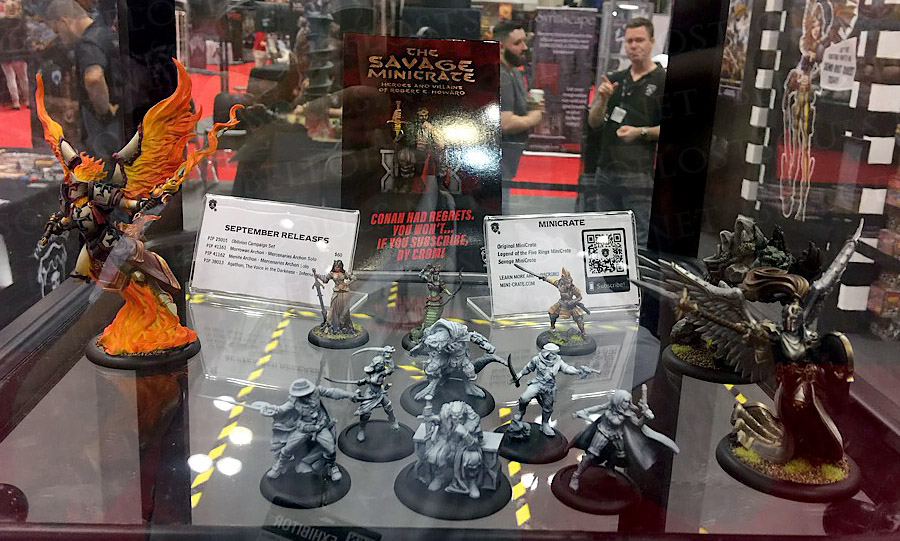 Upcoming Minicrate releases.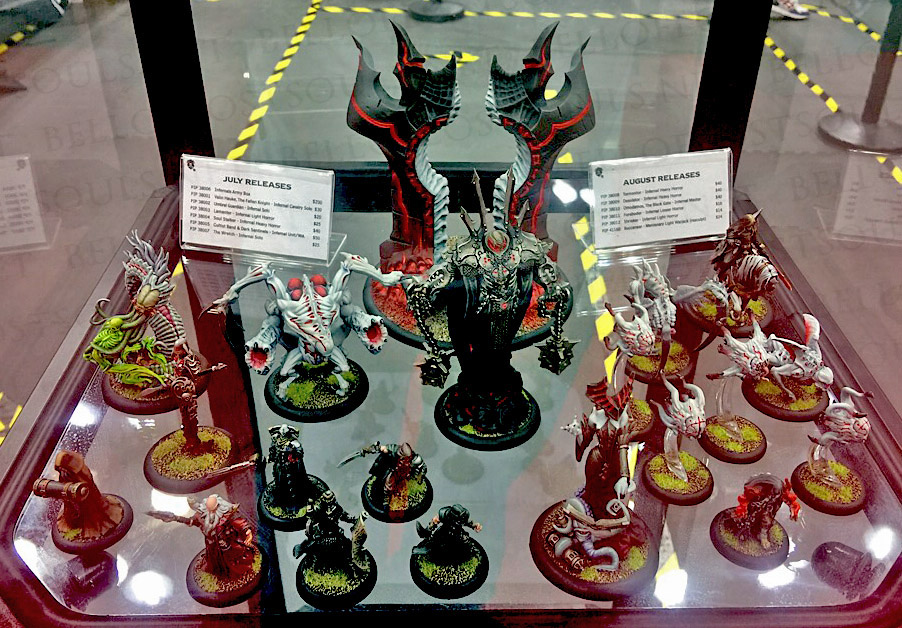 Here come the Infernals for Oblivion.  I LOVE that gate/portal!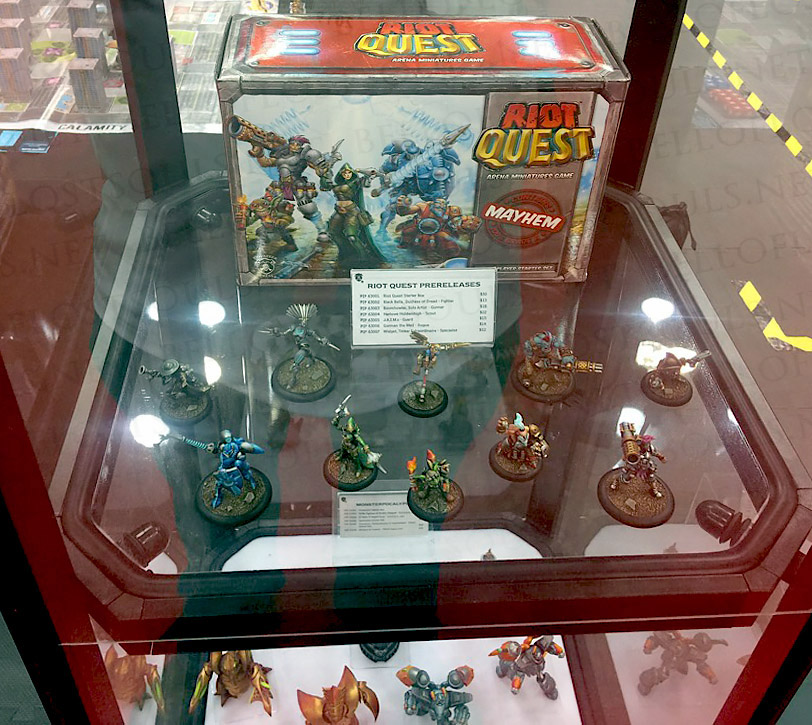 Riot Quest debuts at the show. Here's your arena game set in the world of Warmachine.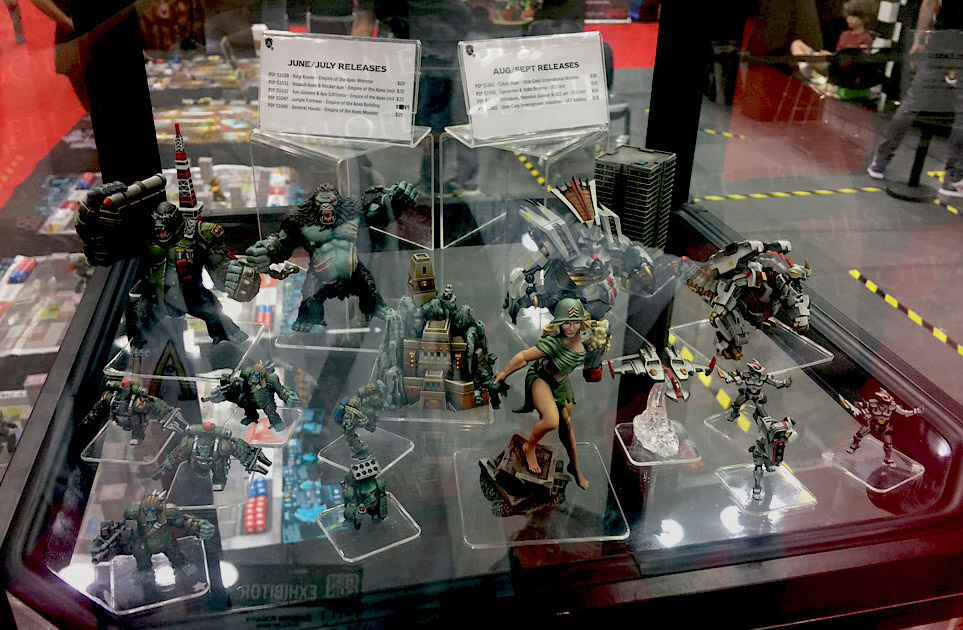 Monsterpocalypse – the 50ft woman holding a gorilla is the BEST!
~Which games most catch your fancy?