Today we take a look at the 4 Psychic Disciplines from Codex Space Marines, Ultramarines, and White Scars.
Everyone has been waiting to see exactly what the Supplemental codex Psychic Disciplines will look like. Will they be generic, will they be fluffy?  Now we know.  Time to dive into this weekend's three new codices:
Codex Space Marines
For the default Librarius powers, Might of Heroes has a clarification for mixed toughness units, Null Zone has a Warp Charge Value of 7, Fury of the Ancients has a fixed range and more precise instructions on it's effects.  All fairly minor tweaks and mostly wordsmithing cleanup.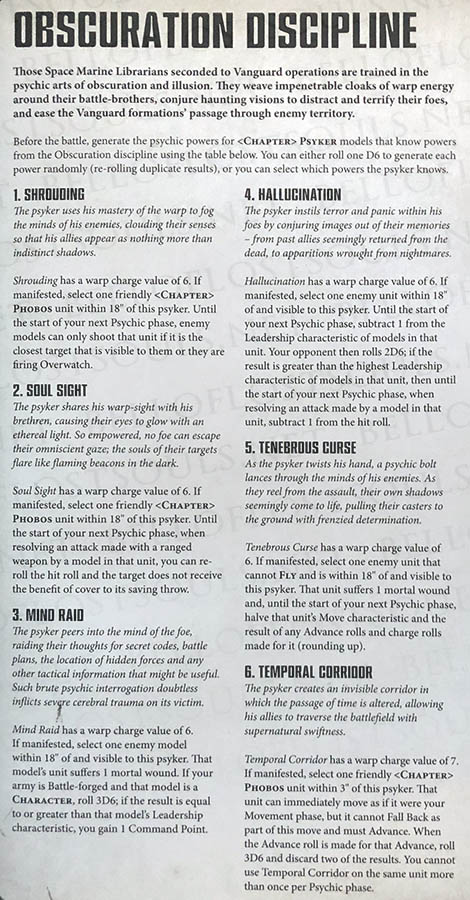 Some minor updates and tweaks for Obscuration. Scryers Gaze has been renamed Soul Sight, and Shrouding includes an exception for Overwatch fire. Otherwise it's stayed the same.
Codex Ultramarines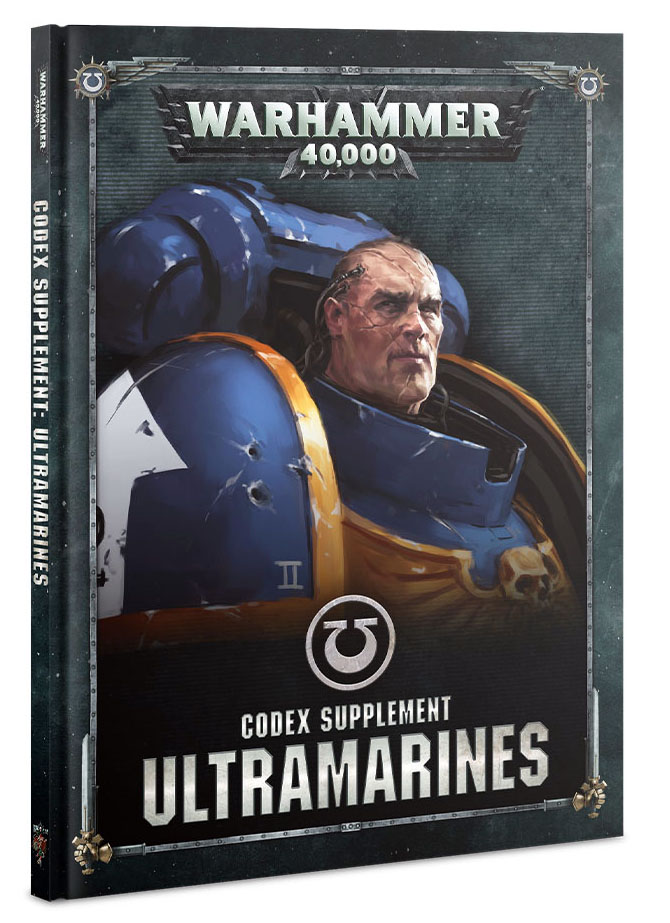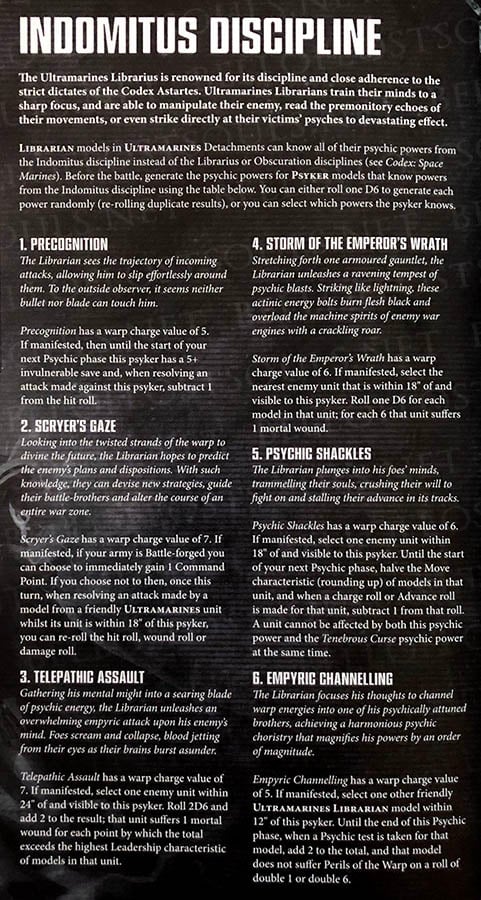 Psychic Shackles is the stand out here, giving Ultras a movement limiting tool for their tactics. While you can't combo it with the generic Marine Tenebrous Curse, two Librarians could be firing off separate ones each turn.
Codex White Scars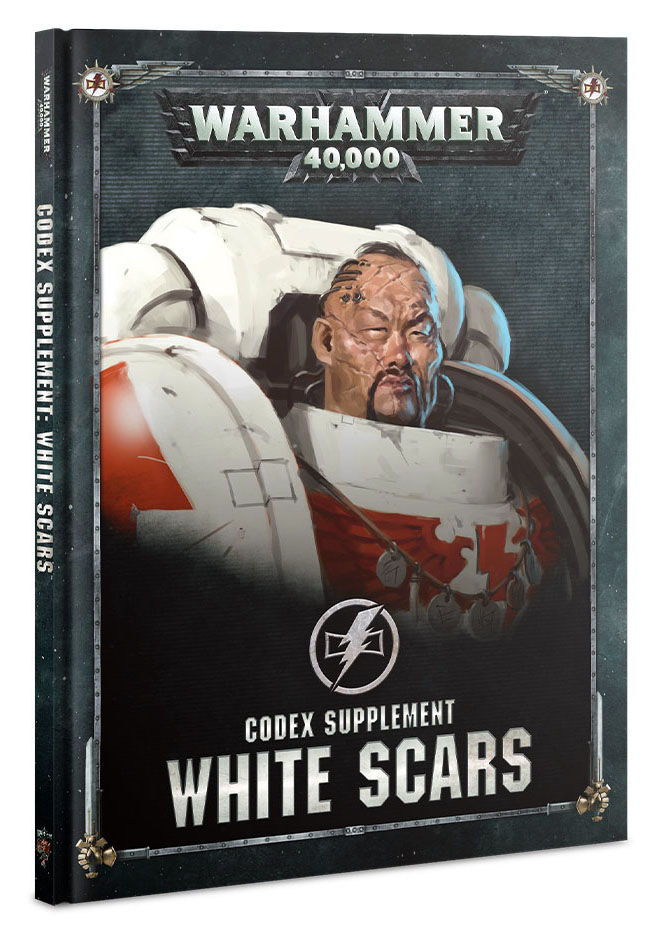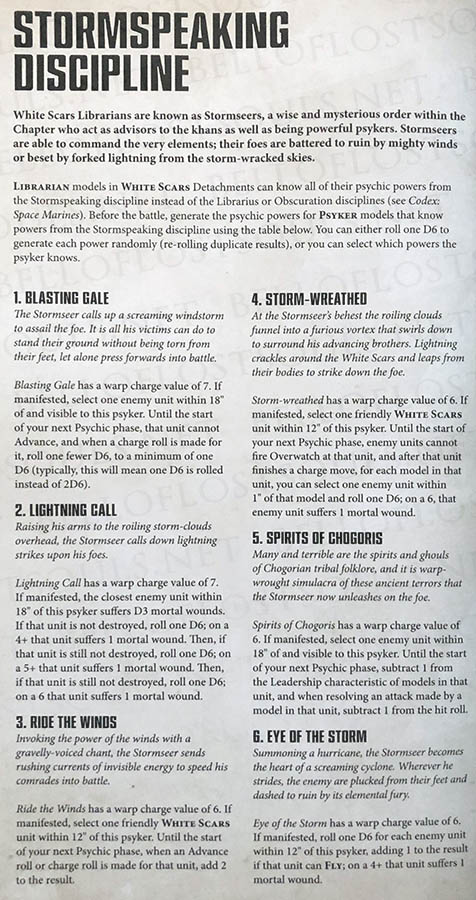 Again, Blasting Gale is an all important movement limiting ability that the Stormseers will find useful. Note that this one CAN be comboed with Tenebrous Curse to really lock down something you don't want going anywhere.
Overall I like the thematic vibe of the White Scars powers and look forward to what an Imperial Fists or Raven guard Discipline could bring.  Very cool stuff indeed!
~ Which Chapter Librarius so far do you like the most?