Through the Breach and The Other Side collide in this set of releases. Last year Wyrd ran a global RPG campaign called Obsidian Gate that impacted the story and releases for The Other Side. The end gave adventurers a look at what lies ahead for the people of Earth, and the next challenge ahead. That four-act adventure is now available on DriveThruRPG with a physical book coming late fall.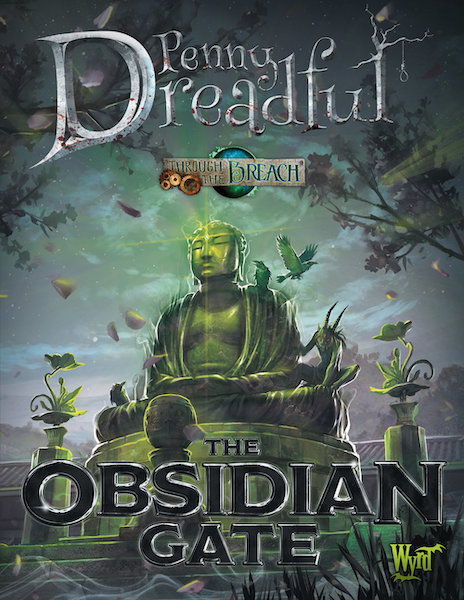 If you didn't already know, the next two Allegiances that will be coming to The Other Side are the Three Kingdoms and the Kimon. In the Obsidian Gate, you'll be running across a few oni. The one in particular that we'll be covering will also be a playable unit in the Kimon Allegiance when the second book arrives early-ish next year.
According to legend, the Quilin once roamed the Earth in packs, trampling what stood in their path to dust, until they were tricked into believing that the dirt beneath their hooves was not worthy of their touch, and from that day forward, they raced across the skies instead.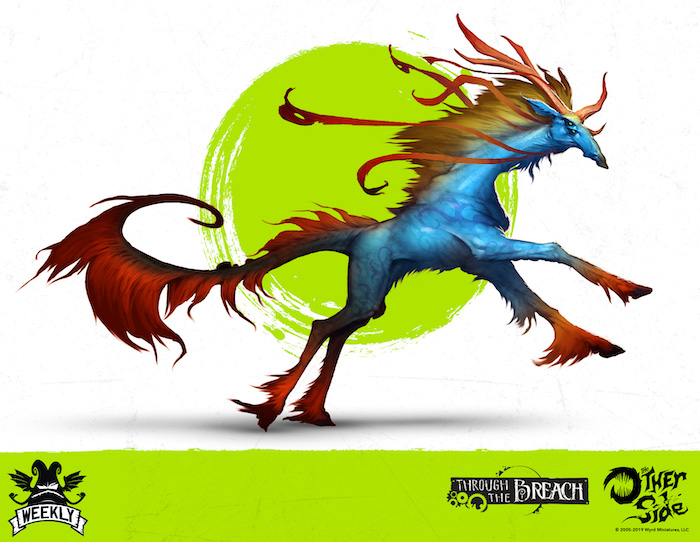 In the Other Side, the Quilin are an incredibly mobile unit that are capable of charging across the battlefield in a matter of seconds. When in Glory, the Quilin can take Morale Actions as part of a Rush Order instead of Melee Actions. This provides them with an unparalleled capability to claim Objectives during a game. But these oni are not one-trick ponies; they have the powerful debuffing Ability, Protect Kindred, which allows them to spread Shaken tokens across their enemies when a nearby friendly Kimon is attacked.