Hyper Light Drifter is more than just a hit video game that invites players into a world of high-tech ruins and phase swords…it's now an RPG!
That's right folks, earlier this year we talked about the Hyper Light Drifter RPG and how it was coming soon to Kickstarter. The time is now. If you somehow missed out on this amazing game with an equally amazing soundtrack, you should definitely go pick it up. It's a game (and world) made for exploration. Between phase-shifted swords, ancient ruins with killer machines, and puzzles, there's plenty to fill any dungeon with.
The RPG looks to add a whole new continent/region that exists outside of the events in the game, so you're getting more of a glimpse into the world as opposed to retreading old ground. And, on top of all that, the starter box comes in an SNES style cartridge box, which looks just spectacular.
So let's dive in and take a look!
via Metal Weave Games
The world of Hyper Light Drifter is that of a post-apocalyptic, science fantasy. Remains of the prior civilization are scattered across the landscape, and below them lie vast networks of underground facilities. Among these ruins are a number of safe havens, sanctuaries, at least relatively safe.
Outside of the relative safety of the sanctuaries lie a dangerous and unforgiving world full of wild creatures, various mutations, and rampant automatons. But where there is danger there is always much to be gained.
The technology could be discovered that can be re-purposed to rebuild society, make life better, or make a few upgrades to yourself and your equipment. Valuable medicines and food, as well as new materials for crafting and re-purposing. The possibilities are endless in such a setting.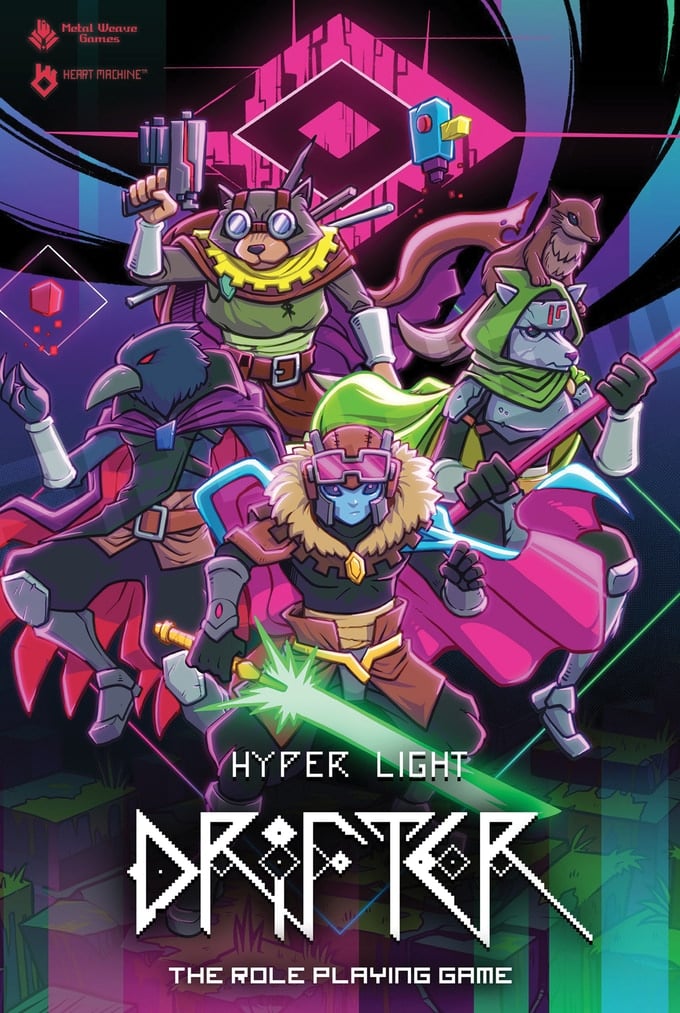 Below the surface of the ruined world, lies a vast network of interconnected facilities. Some of these have remained intact and pristine, some have collapsed over time, and others have just overgrown. Countless years have passed, and numerous automatons, new residents and horrors stalk these ancient facilities.
Many things have happened in the past. From the Librarian's last stand to the events that transpired since their downfall. Some of these stories can be gleaned from deduction, investigation, and environmental storytelling.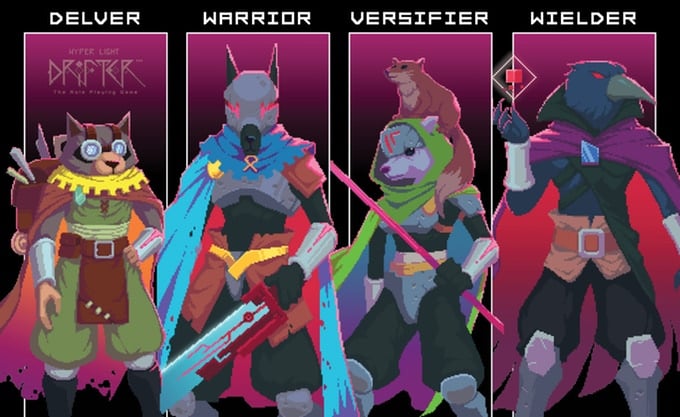 What matters is what you do with this knowledge. Do you find wisdom in the failings of the past, or does the past die, creating a new history for yourself?
---
A few things look real interesting, especially the systems being built to construct your own settlement/sanctuary, and figure out how you connect to the rest of the world. That's one of the best ways to invest players in the world, so we're excited to see that have such a prominent place in the game. You can follow for updates–and back now, while there's still a month to go.
Happy Adventuring!