We all knew the day was coming and now it's here – mark your calendars for October 11th-13th for Arkham Nights 2019!
Fantasy Flight Games' year celebration of all things Arkham is coming in October and they have finally announced the official date! If you're a fan of the Lovecraftian Horror of the Arkham Files Universe, then you need to make plans to go to Arkham Nights 2019!
"Fantasy Flight Games is proud to announce Arkham Nights 2019, the ultimate annual celebration of Lovecraftian horror and gaming, which will be held at the Fantasy Flight Games Center in Roseville, Minnesota, on October 11–13! Tickets are now available here!"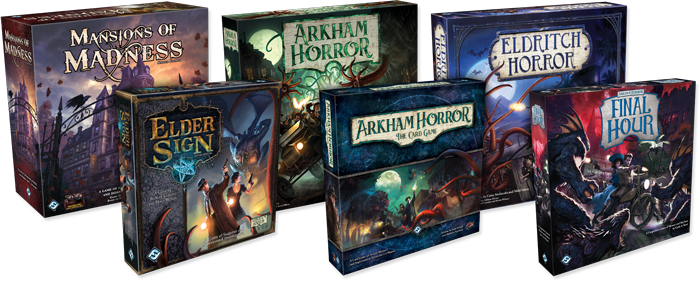 This year, Fantasy Flight Games is hosting 3 day event where you can demo and play all manner of FFG's Arkham Horror Library of games. You'll get to play Arkham Horror: Final Hour, Arkham Horror Third Edition, Mansions of Madness, Eldritch Horror, Arkham Horror: The Card Game, Elder Sign, and whatever else they have cooked up at the event!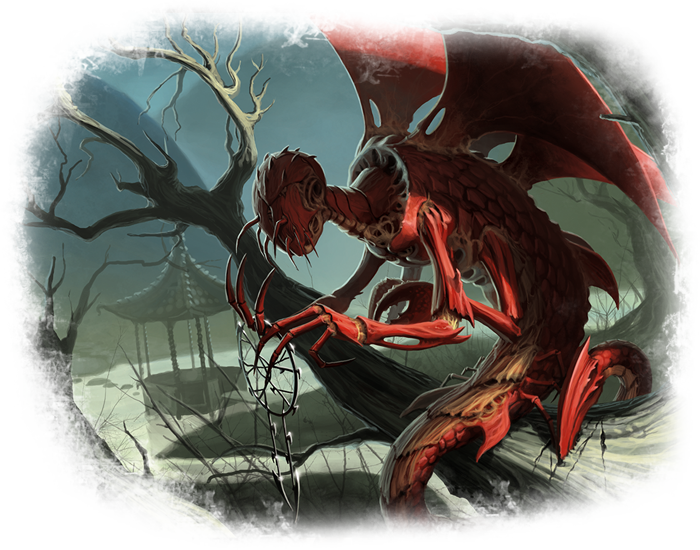 The event will also feature a leaderboard for Elder Sign and Eldritch Horror for the more competitive minded. Can your team manage to get the high score of the week? Grab one of the scoresheets and see how well you do! And there will also be prize drawings throughout the event as well – it sounds like a pretty fun atmosphere.
Also, for those attending the event, you'll have your chance to meet some of the game designers as well. Special Guest Richard Launius will be in attendance and playing with folks all weekend – and he's got the original version of Arkham Horror and an exclusive scenario for Arkham Horror Third Edition: Gates From Beyond! That's not all either:
 "There will also be opportunities to play with developers throughout the event, including Mansions of Madness with Amudha Venugopalan and Grace Holdinghaus, and Arkham Horror Third Edition with Phil Henry!"
The Blob is BACK!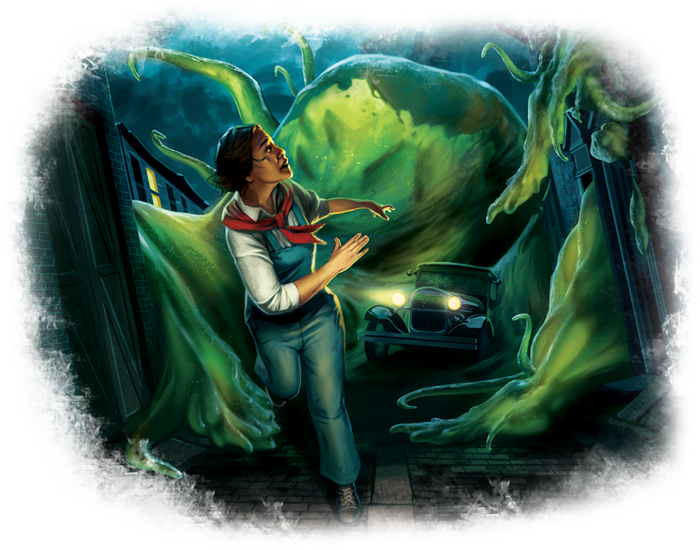 On Friday, attendees will have a shot at playing the group scenario that was released at GenCon – The Blob that Ate Everything! For me, personally, this is one of the biggest draws.  It's a love(craftian) letter to the B Horror movies of the 1930s-50s and it really brings folks together. No matter the size of the group, be it 4 investigators or (up to) 96, you either all win or you all become part of subject 8L-08!
There is also a drawing to participate in a Card Council to help design a card for Arkham Horror LCG designers Jeremy Zwirn and Matt Newman – and that card will then be printed and given out at the events end for all attendees!
"Matt may have something else up his sleeve for those who dare to attend the event… the only way to find out is to be there! "
Oh man…I can't wait! On Saturday, there is also a Cosplay contest where you can dress-up as your favorite Investigator. You can earn some cool swag at the event when you show off your cosplay skills.
Did We Mention The Swag?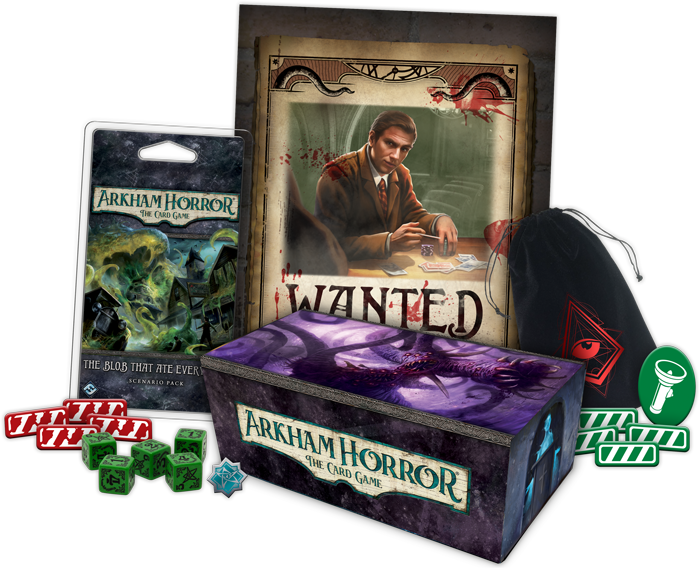 Did someone say swag? Because every attendee will also get an exclusive bag of goodies just for attending Arkham Nights 2019! The bag for this year includes:
a copy of The Blob That Everything scenario for Arkham Horror: The Card Game
a satin Chaos Bag
a wanted poster for the ex-con "Skids" O'Toole
two sets of Arkham dice
a newly-designed Arkham Nights 2019 deck box
an exclusive Elder Sign pin
a set of acrylic tokens for Arkham Horror: Final Hour
That's not counting all the cool stuff and memories you'll make along the way!
Arkham Nights 2019 kicks off October 11th at 5pm and runs until October 13th at 2pm. Plan accordingly!
To attend Arkham Nights 2019, you can purchase your ticket for the event here!