X-Wing's Huge Ships are returning to the tabletop with a brand new Conversion Kit- and Fantasy Flight Games is showing it off!
If you're looking for some EPIC sized game play for your X-Wing squadrons, get ready for something BIG heading your way. The Huge Ship Conversion Kit is coming so you can bust out your Huge Ships once again!
"Veterans of X-Wing's first edition can find these tools, along with everything else they need to bring their huge ships into the game's second edition, in the Huge Ship Conversion Kit. In addition to a huge ship maneuver tool and huge ship damage deck, this kit also contains ten ship cards and five ship tokens that allow you to fly a huge ship in each of the game's seven factions, a huge ship range ruler for launching powerful attacks beyond the range of standard fighters, 82 upgrade cards that invite you to customize the loadouts of your huge ships, ten Quick Build cards with helpful combinations of ships and upgrades, and much more."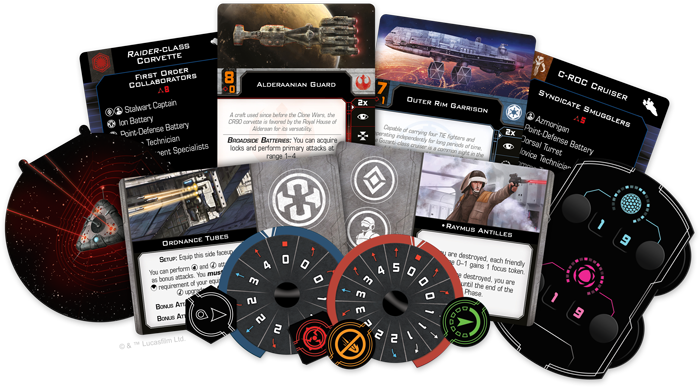 These Huge Ships are getting some changes to go along with their Conversion Kit. They are getting updates to fit better with X-Wing Second Edition and their cards have been updated across the board: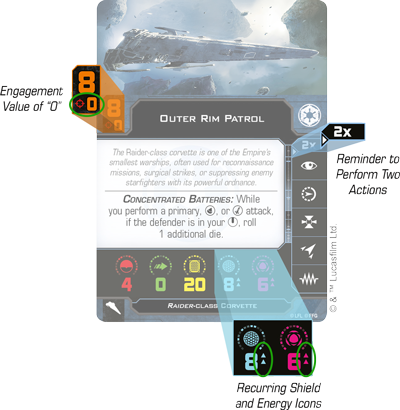 It's important to note they have an Engagement Value, TWO actions and they also have Recurring Shields and Energy, too. This make this ships flying fortresses that are able to take a squadron's worth of punishment – and then some!
Maneuvering these Huge Ships works a little differently as well. They have a custom movement tool and that allows them to execute their respective maneuvers: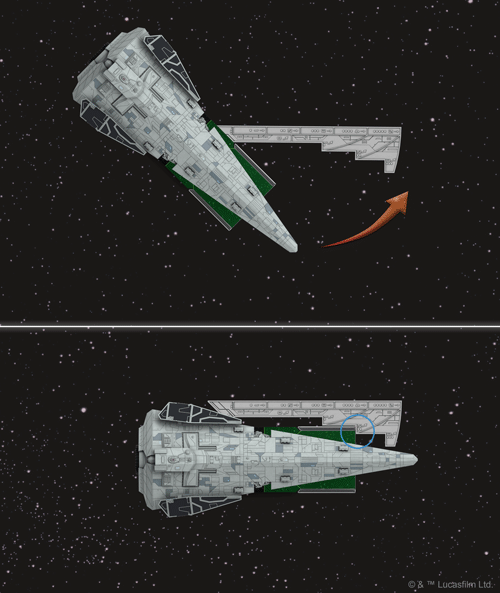 Here we see a ship execute a speed-2 bank.
Aside from the new maneuver tool, they also have their own damage deck. They still take damage facedown like regular ships, but their deck has special cards for representing critical damage to systems with the possibility of them going offline: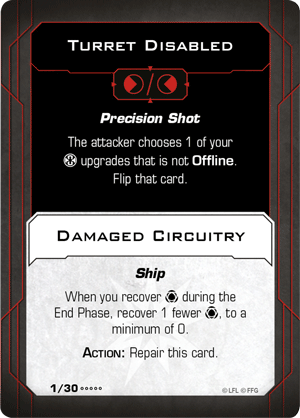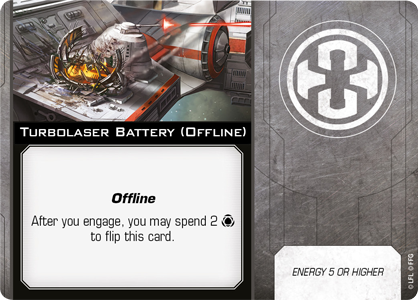 These Huge Ships also have access to many new upgrades to help out with their systems and firepower – so don't feel too bad about shutting them down!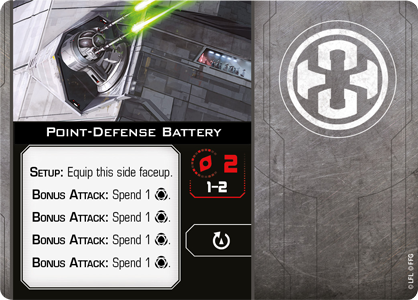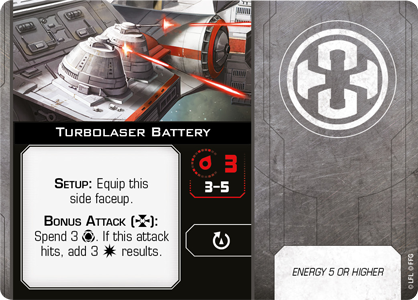 Huge Ships also have access to some new crew options. It takes a small village to run one of these ships so it's fitting they have so many new options: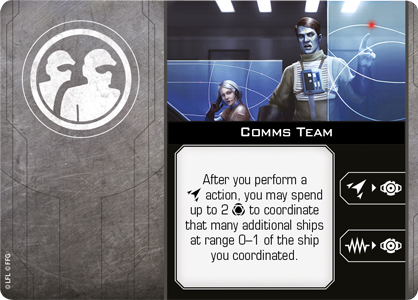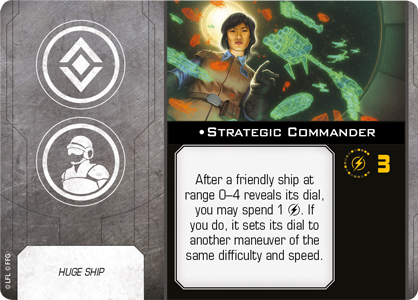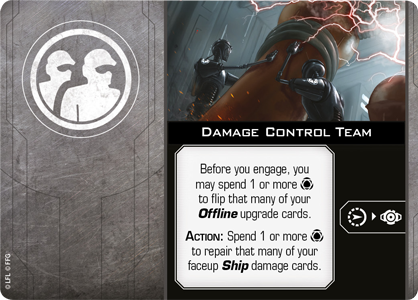 The Huge Ship Conversion Kit will open up some new options for your X-Wing games. They make for a great expansion to the game AND are perfect for Epic Multiplayer Battles!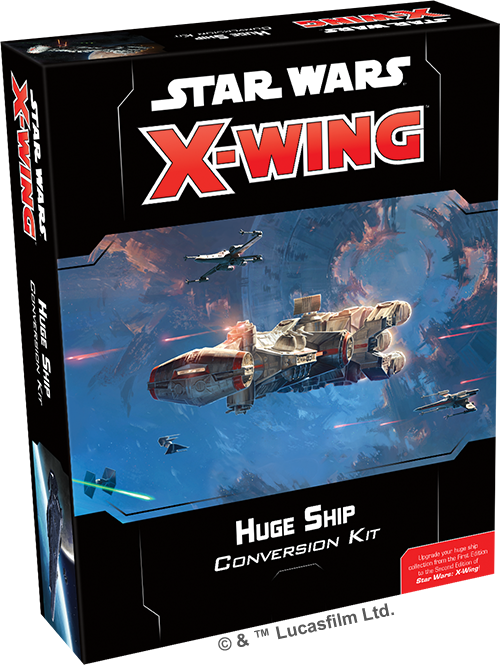 The Huge Ship Conversion Kit is slated for a Q4 release this year!