Eliminators are arriving soon, bringing with them the las fusils we've been hearing so much about. Come take a look at them on and off the sprue.
Space Marine Eliminators are coming up for pre-order this weekend, which means soon you'll be able to field these three-man squads of snipers who are armed with some surprisingly heavy rifles. Whether you're shooting at characters, light infantry, or heavy infantry/light vehicles, the Eliminators are ready to take out your target. Let's take a look.
via Games Workshop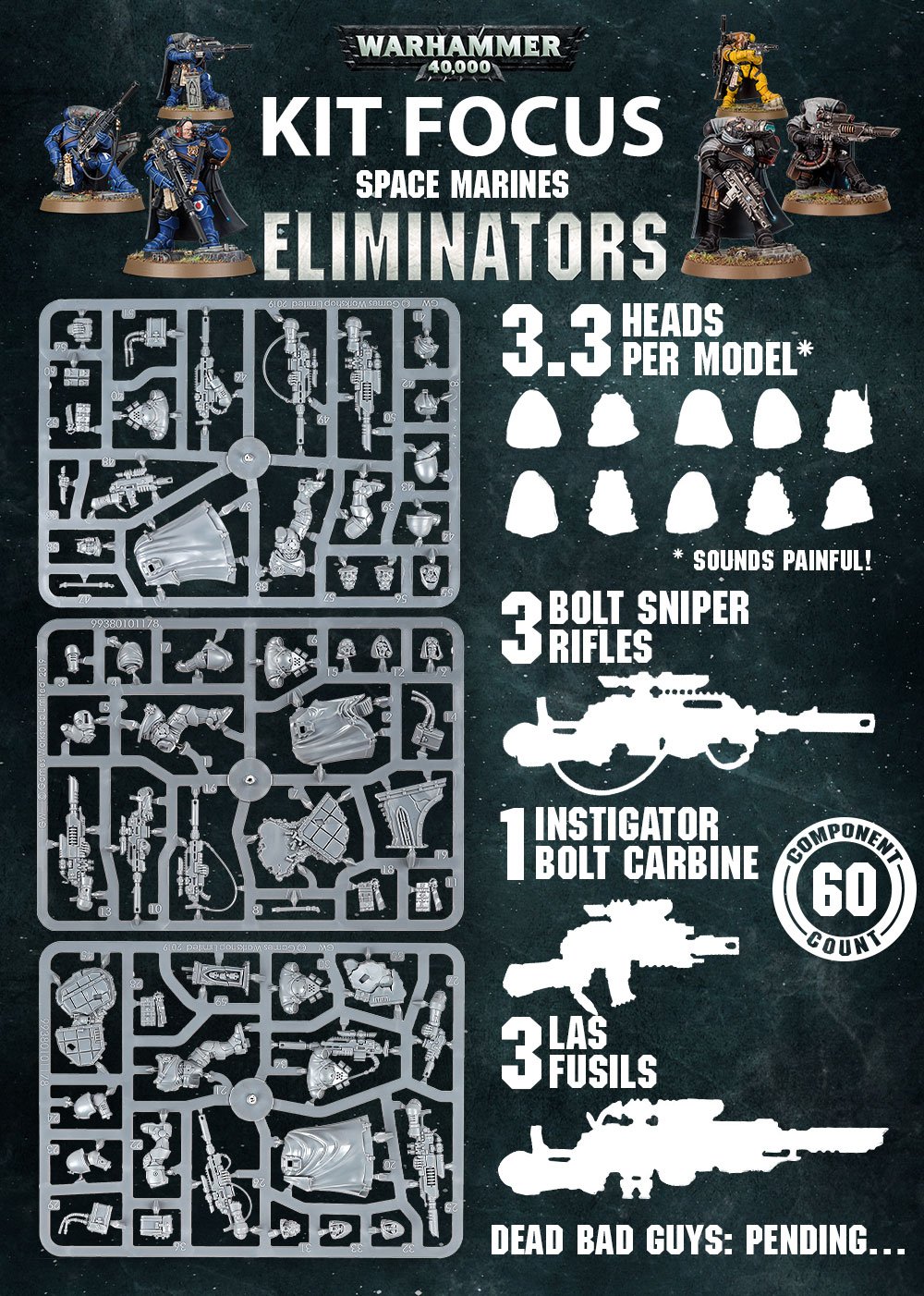 You get all your weapons, including the storied Las Fusils which we've been waiting to add to the game since that line in Apocalypse that said they can also be equipped with fusils.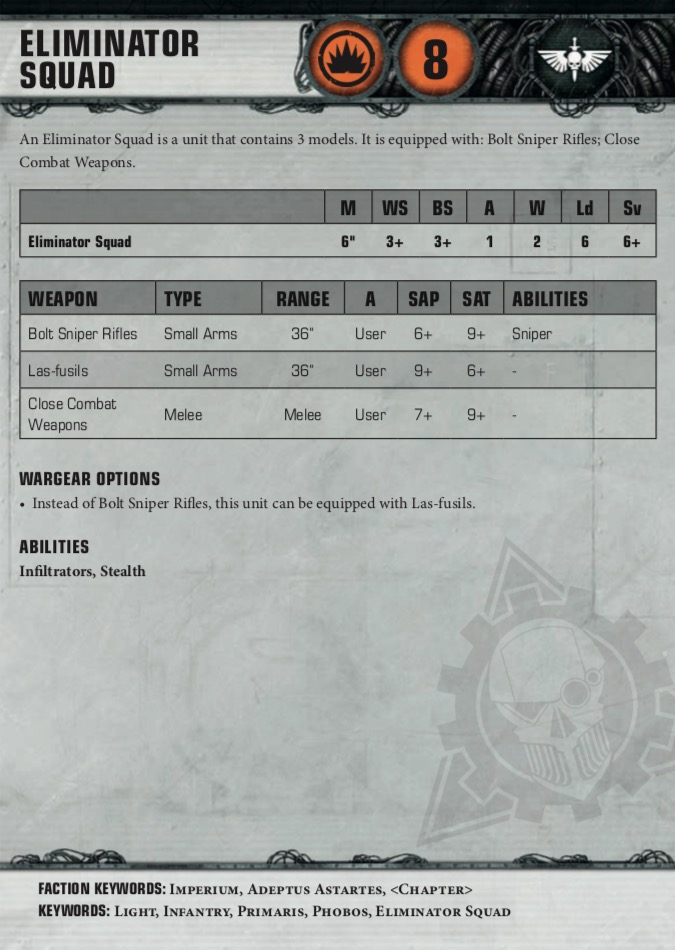 Of course, in 40K, the actual fusils are more like anti-materiel rifles, which fits because the only think antitank rifles are good at killing in 40K is heavy infantry and the lightest of vehicles (because terminators are like tanks, and actual tanks in 40K are like I dunno battleships or something). And the stats bear them out.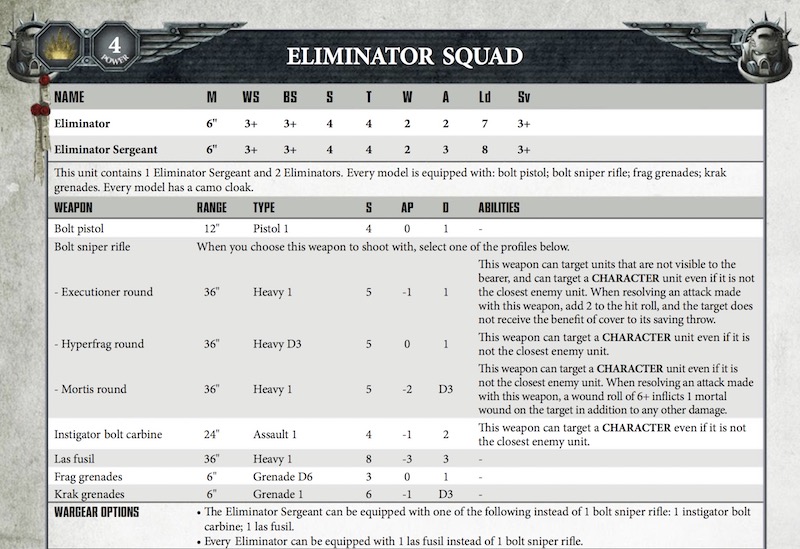 Great for shooting at Terminators or Custodes or other multi-wound models that are hard to wither down with smaller arms fire. And also great at finishing off wounded vehicles with a surprise 9 potential damage from the squad–but they're certainly not going to utterly wipe out a Knight in a single turn or anything like that.
At any rate, that's the Eliminators for you. And with the Eliminator Sergeant's bolt carbine, you'll still be able to take meaningful potshots at characters. So to those of you who have been longing to field a Space Marine Vanguard force, here's your chance. There's a whole lot of Phobos armor out there right now just waiting to play with the stealthy powers and smoke grenades of the Astartes.
Stay tuned for more previews from the coming releases!