Today we're talking about playing with intent versus strictly by the rules. Which is the best? That's a trickier question.
Adam, from TFG Radio, here once again to help with navigate the world of competitive 40K! 
There are a lot of moving parts in a 40K army today. With the increasing number of new codexes, and their supplements, White Dwarf articles, and so on, it can be a bit much. In addition, the table doesn't help. With more and more companies springing up that provide quality terrain pieces, it can make it hard to balance what looks good on the table with what is practical to place your models on top of. The terrain can cause other issues beside wobbly model, which is a topic for another time. Due to the height, or even width, of a terrain piece, or model, it can sometimes be difficult to get an actual measurement or angle for line of sight. This is where a major part of the game comes in, whether its for competitive or even casual games – intent.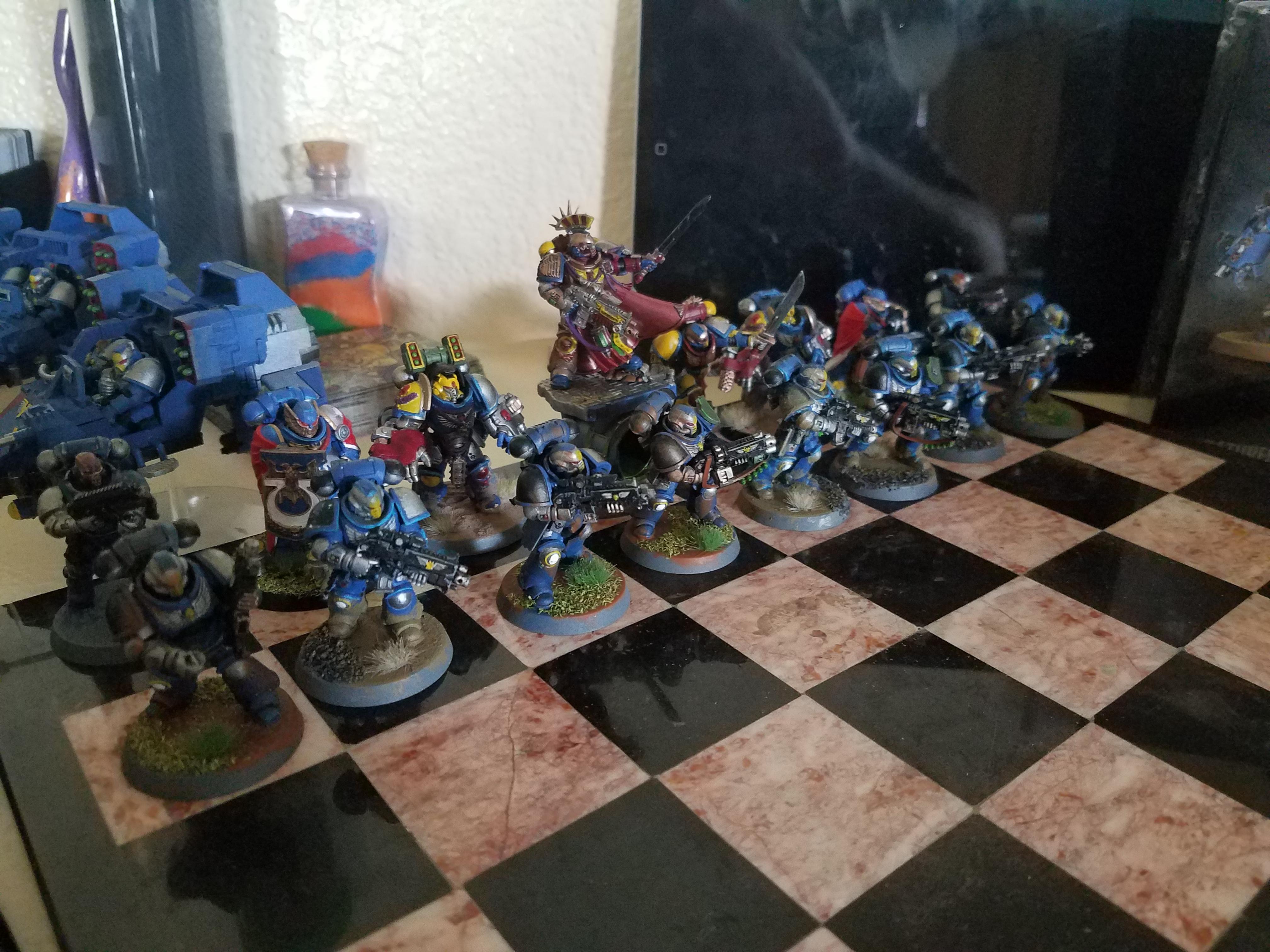 Intent? aka, sloppy play
Playing by intent is common in most games nowadays. It is used both in casual and competitive games and covers a host of situations. What do I mean by "playing by intent"? What you are doing when you play by intent is to play a game that is not as strict for some of the models and is intended to help speed up the game. Is is often used to make clear to one's opponent as to what they are trying to do and certain circumstances make it extremely difficult, or time consuming to accomplish. There are many examples where you would ask for, or allow, for playing by intent. I allow intent when my opponent is setting up a unit that came in from reserves. I know he has over thirty models to place nine inches away and would take a while to set up. I usually allow them to place the from row of boys and then the back row. This gives me an idea of the overall shape of the blob. I allow this because I know he is going to try to charge me and will be moving those models anyway, if the charge is successful. It allows us to keep the game moving and lets us play more of the game. As mentioned earlier, intent also allows someone to place models on a safer spot if the space they want the model on causes the model to always fall over. It also helps when moving models to be with or out of the shooting/charging range of the opponent.  I have always found playing by intent helpful and greatly speeds up the game.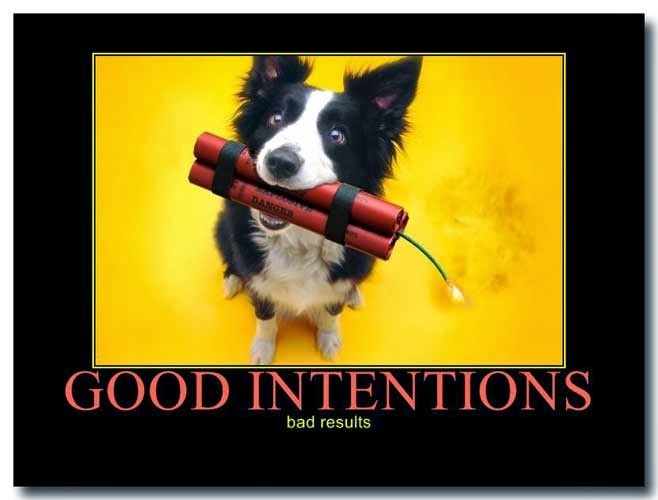 I'm sure it'll be fine
On the Other Hand…
On the other side of the coin, there are players that think it is too easy to abuse the idea of playing by intent. There have been many times when a judge is called to the table and the players are having a discussion about intent. There is the famous event at a large grand tournament when the players had agreed to play by intent but one player decided to enforce the strict rules as written of the game instead. If the judge is not present, and there are no witnesses, or anything written down, then it is very difficult for a judge to say that both parties agreed to  play by intent, or that they agreed to what was intended. This cause a game to become more strained than it already is and could lead to further issues down the line. Another issue with playing by intent is that it can cause players to have "sloppy play". These are players that just basically throw there models haphazardly onto the table and are very loose when measuring distances and such. this can be very frustrating for both players and judges. One last issue, related to sloppy play, are those players that abuse the intent by stretching the intent to the extreme. A good example I recently heard was that a player claimed that they were denying deep strike to his opponent across the whole table. The only problem with that is that his army was nowhere near being able to do that, leaving large gaps for his opponent to fit units in. I'm sure there are a few more horror stories about the abuse of intent. If you are going to claim intent, you shouldn't make wide sweeping claims that are nowhere close to what we see on the table. Intent is to cover the small things, not the big things.
~All this being said I, personally, prefer to play by intent. What do you prefer? Let me know in the comments section.