Sylvaneth have always been a popular army, and the recent update only made them better. Here are my three favorite Sylvaneth battalions, and some tactics for using them in battle.
Sylvaneth have always been a popular army, and the recent update only made them better, especially with the addition of a new hero. Their battalions got a face lift too, changing the options for angry tree generals to unleash on their enemies. Here are my three favorite Sylvaneth battalions, and some tactics for using them in battle.
Outcasts
Of all Alarielle's children, the Spite-Revenants are the most frightening, their keening cries and hateful visages heralding the terrible fate in store for any trespassers they catch. On their own, they unleash a pretty solid salvo of attacks, and they can deal even more casualties by reducing leadership and forcing their enemies to reroll battleshock tests. With this battalion, those bravery shenanigans get even more ridiculous, and can really devastate your foes. The battalion must include exactly 3 units of Spite-Revenants, and should an enemy fail a battleshock test within 3" of any of them, an additional d3 units flee. Combined with the battleshock manipulation units of Spites already cause, this can be an absolute death sentence for small model units, or seal the fate of larger ones by adding just a few extra casualties.
For added nastiness, bring the Vengeful Skullroot endless spell, which will add not only damage, but also an additional d3 units will flee from failed battleshock tests if they are close to the tree. Even the hardiest units will shudder at losing up to 6 extra models every battleshock phase.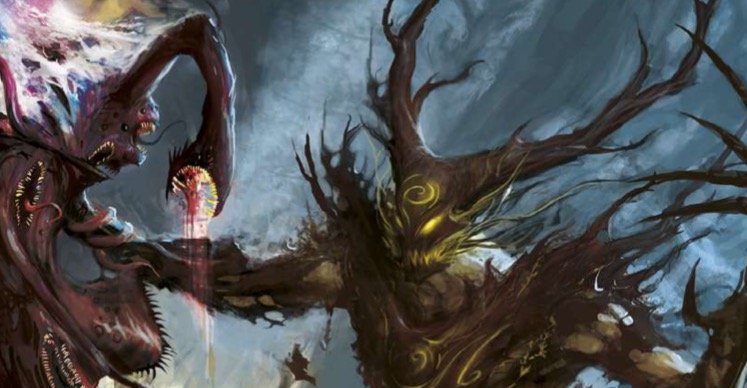 Lords of the Clan
At the heart of any Sylvaneth glade are the massive Treelords that watch over the spirits within and keep enemies out. At their head are the Treelord Ancients, older Treefolk with a degree of magical influence over the haunted arcane trees that grow within the forests. When these behemoths sing in their ancient, ethereal language, strange and mystical things can happen. This battalion lets you unleash the full force of the spirit song on your enemies, and balance the slightly low shooting prowess of the Sylvaneth army (other than the murder that is Kurnoth Greatbows). It includes 2-4 of the Ancients and 1-3 basic Treelords and allows you, in your shooting phase, to roll a dice for any unit within 6" of at least 2 models from the battalion, dealing d3 mortal wounds on a 2+. Since both the Ancient and the Treelord are powerful melee combatants, having them close to the enemy is not an issue at all, so there's no reason you shouldn't be getting this from at least turn 2 on if not earlier.
Combined with the Ancient's Staff and the Treelord's Strangleroots, this will add a great deal of power to your shooting phase, albeit at a very high price. Still, if you have the points to spare, the extra damage is definitely worth it.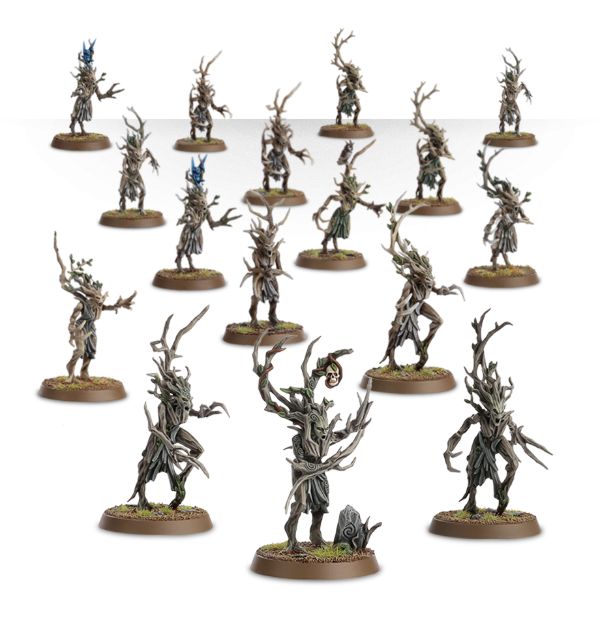 Forest Folk
Making up the core of most Sylvaneth lists, Dryads are one of the few throwbacks to the original Treefolk from the old Wood Elves book. They get stronger when they're closer to the woods, they're fast, and the more of them there are the tougher they get. And just in case you lose them, bringing a Branchwraith along allows you to summon in more, which is an extremely powerful ability. With this battalion, you can lock down any enemies you need while still dealing damage. The battalion contains a Branchwraith and 3 units of Dryads, and allows them to retreat and still charge in the same turn. This allows you to yo-yo your Dryads into whatever units you need shut down, and close charge lanes with massed bodies. The Branchwraith can summon more units to fill the empty space, especially if it is able to cast Throne of Vines.
For an added bonus, make the Wraith your general, give her the Arcane Bounty trait, and have her know Throne of Vines and Verdurous Harmony. This will allow her to heal your Dryads or summon a brand new unit on a roll of 5+, and if you also give her the Spiritsong Stave, she can do both at the same time.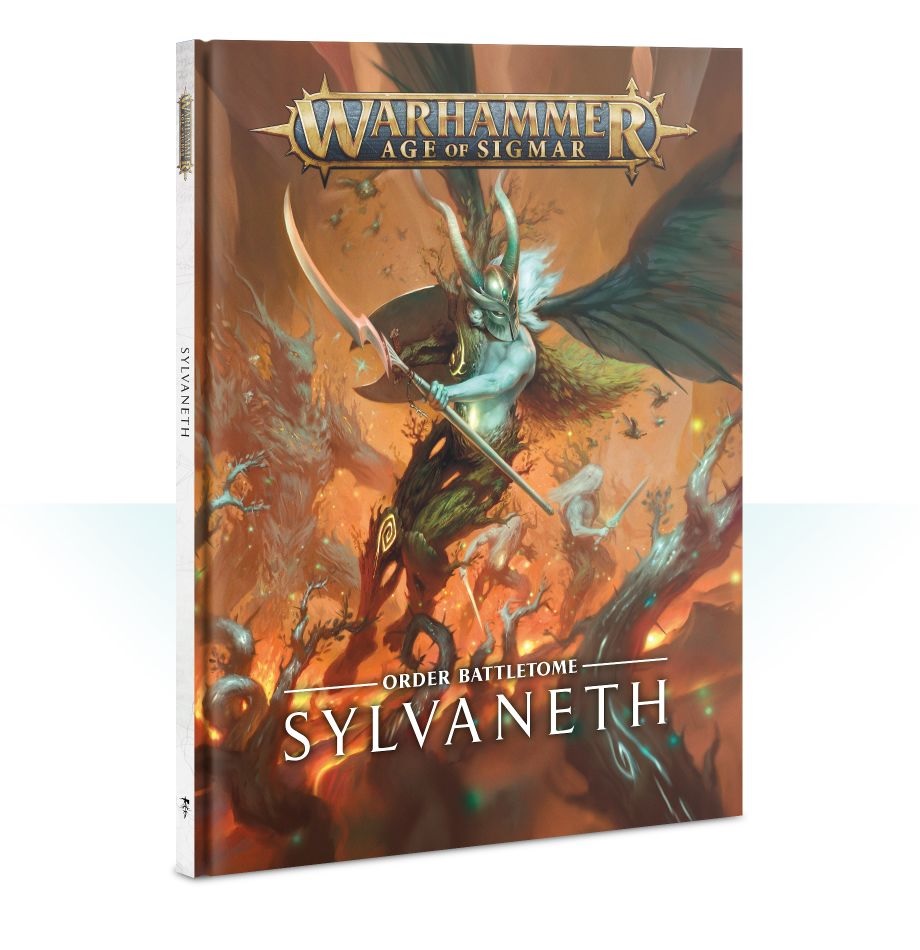 What are you favorite Sylvaneth Battalions?