The Rumormill just spit out some MASSIVE new leaks for the GW Releases for the rest of the year – The Psychic Awakening is coming to Baal.
Before we dive all the way into this Rumor pool, let's be clear – these are RUMORS. So the are not confirmed at this time. That said, they are looking pretty spicy and are certainly worth looking into further. That said: Standard Salt Warning still applies.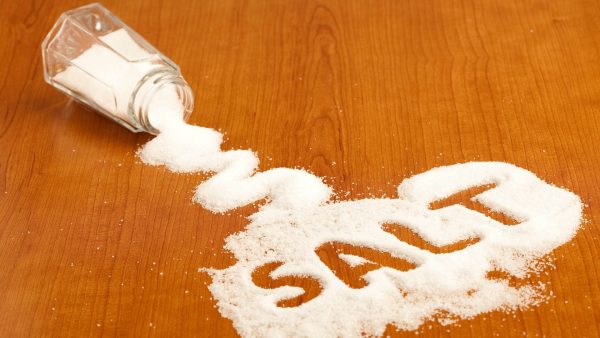 Now, according to this Twitter user, this came from a source who is Spanish. That's why December is listed as "dic" because in spanish December is "Diciembre" plus all the dates line up with GW's typical releases.
The Breakdown
The first screenshot is evidence that the next chapter of Psychic Awakening: Faith and Fury is slated for a November 29th release date along side the much anticipated Sisters of Battle Launch Set. It's unclear if the pricing is also in US$ or not but the indicators are that they are in US$. If this is accurate, then the next book will clock in at $40 and the Sisters Boxed Set will be $210. Also note the CSM Sorcerer that has been showing up in recent rumors – and ties into the old metal ones being pulled out of production.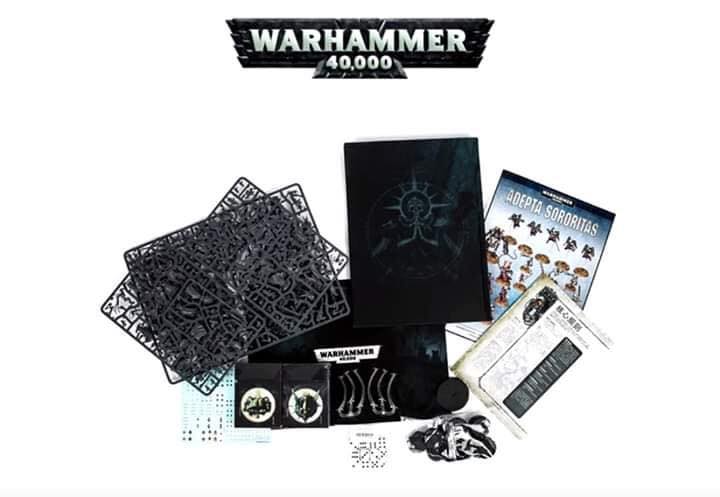 The second screenshot is annoucning a few new things – Psychic Awakening 3: Blood of Baal is slated for a December release and along side that we are getting a new Mephiston AND the 2019 Chapter Approved!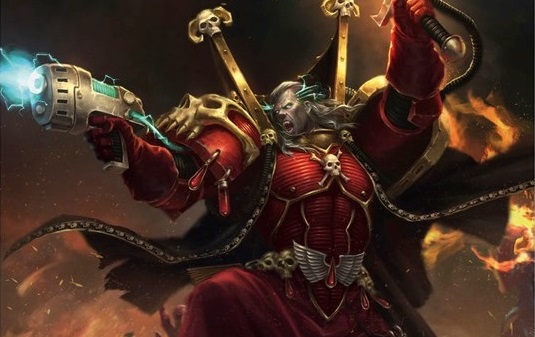 I'm VERY curious about the Mephiston model. Will he have undergone the Primaris or will he be something…else. This also re-ignites the war between the Blood Angels and Tyranids. That battle seemed to have ended after some not-so-divine intervention prevented the Blood Angels from getting eradicated by the Tyranids. We'll have to see if the Tyranids are holding a grudge.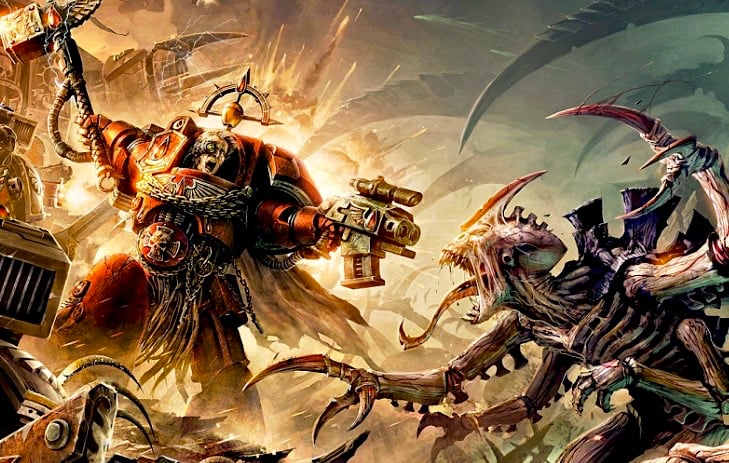 Alright Folks – Have it!