Baldur's Gate: Descent into Avernus is full of some devilishly delightful magic items, some are powerful, some are subtle. Here are our faves.
Devils are known for tempting mortals with powerful item, and Avernus is full of its fair share of magical items that would make even an archduke envious. Read on, in spite of spoilers, friends, and you'll find five magic items that we'd happily sell our souls for. Well. Maybe not our souls–but someone's. These are our favorite magic items in Baldur's Gate: Descent into Avernus.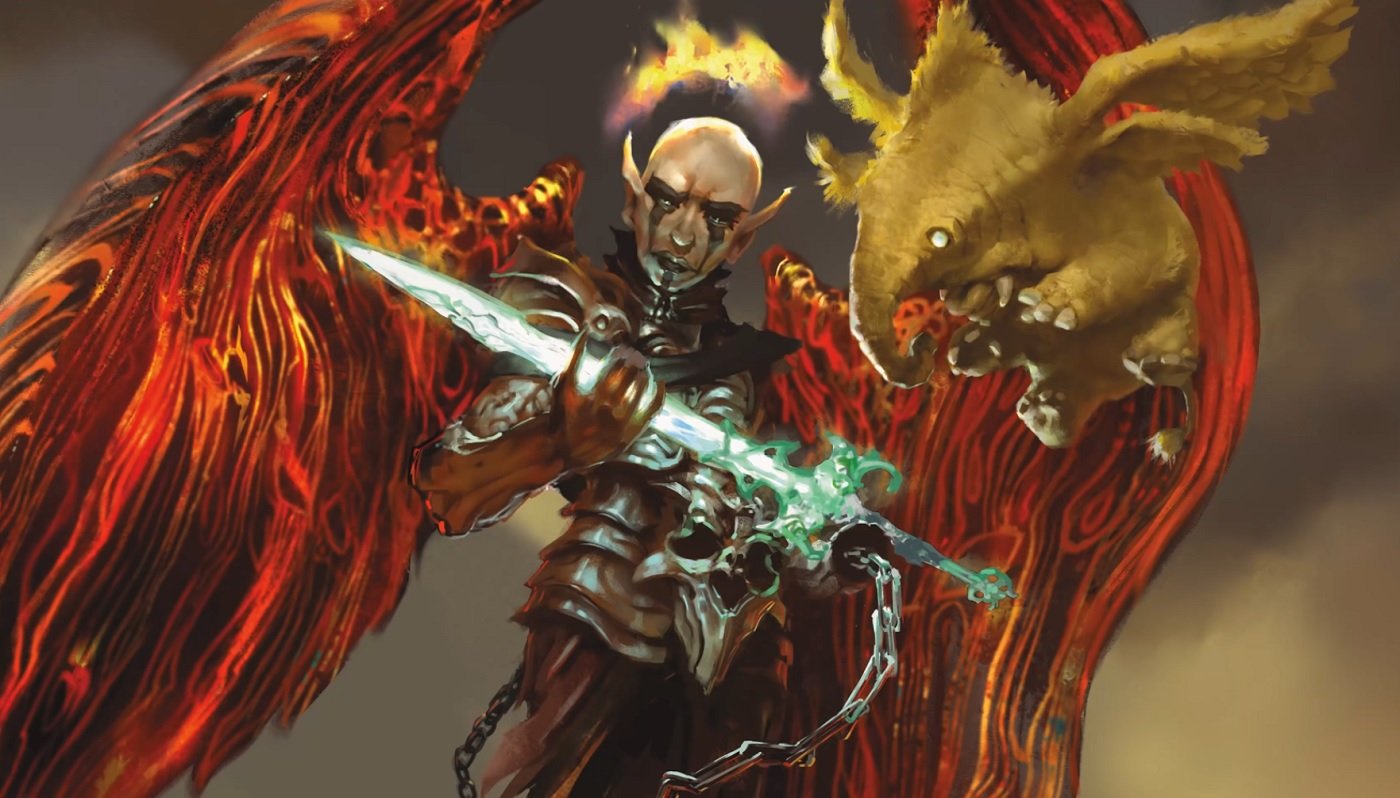 Fane-Eater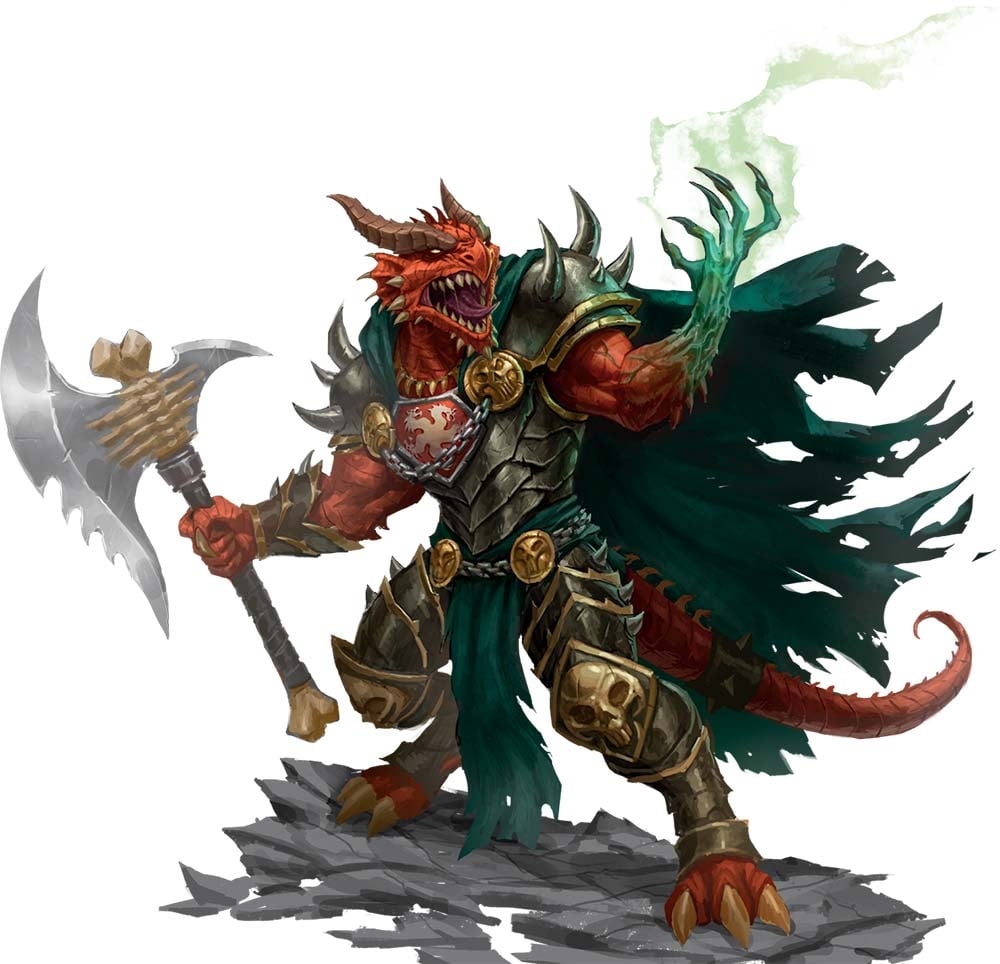 This is the axe of Arkhan the Cruel. A +3 Battleaxe that deals an additional 2d8 points of necrotic damage (and heals you for that many hit points) is nothing to sneeze at, but this axe totally knows Joe Manganiello, so that makes it pretty cool in our books. It's also only usable via an evil Cleric or Paladin, so if you're wielding it, not only have you become an evil adventurer, you've also killed a legendary NPC and angered Tiamat, and that takes guts. We salute your boldness,
Shield of the Hidden Lord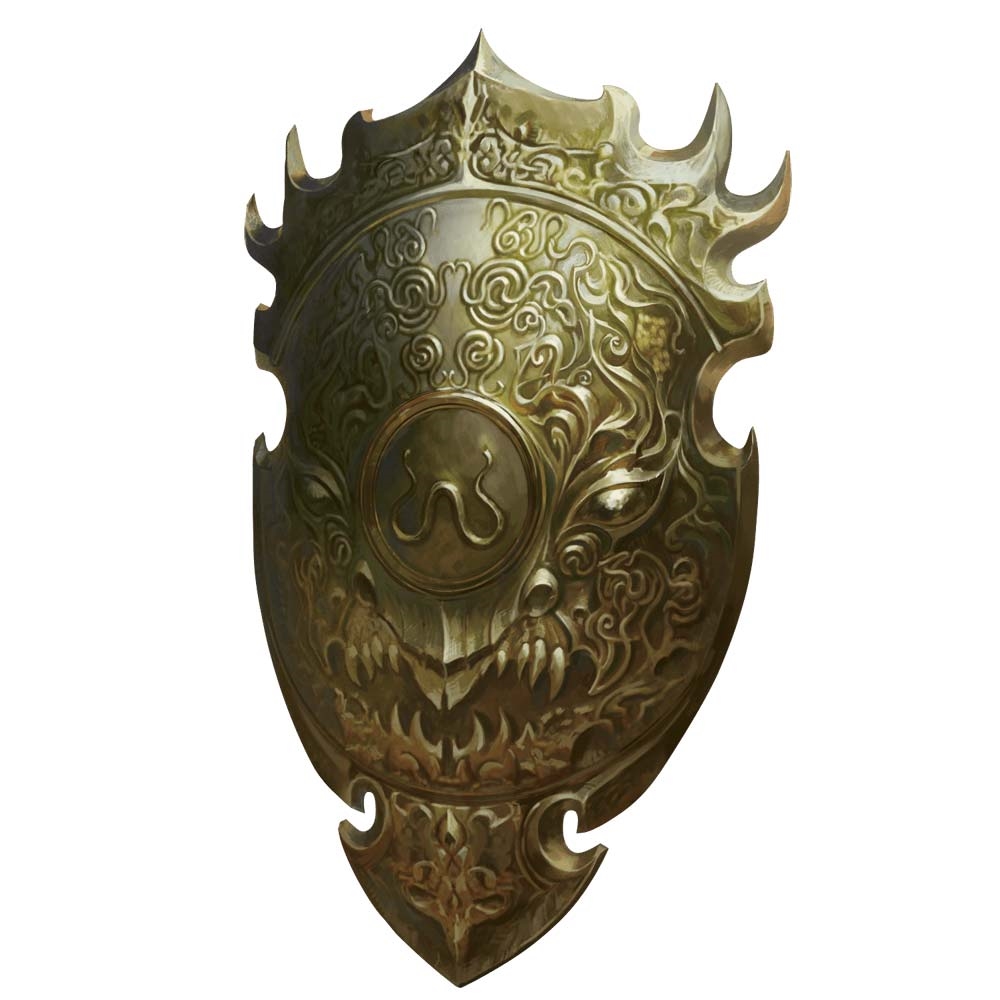 This is one of the important items in Descent into Avernus and it might never be discovered by the PCs. Which is part of what makes Descent into Avernus such a fun adventure–but then if you command it, you wield a Shield that is a prison for a powerful Pit Fiend who has slowly been corrupting his prison. Gargauth, a nascent demigod of a demon, wields considerable influence from within the shield. The person attuned to the Shield gets +2 AC and resistance to fire, but has to deal with Gargauth, who has an Intelligence of 22 and a Charisma of 24, making him a formidable ally. It can cast Fireball or Wall of Fire, and can radiate an aura of dread (whenever the shield decides to), which makes it a complicated power. It also slowly corrupts everything around it–so best of luck with this one.
Helm of Devil Command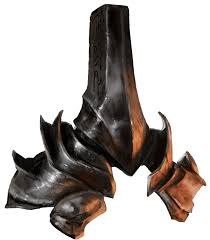 Finally we get to a magic item that's less of a liability, and more like one of the all-time best D&D items, the Trident of Fish Command, only this one works on devils and is a helm. You can communicate telepathically with all devils within 1000 feet, and you instantly know the exact location and type of all devils within that range as well. You can also spend one of its 3 charges (that refresh after 24 hours) to cast Dominate Monster on a devil.
You might want to worry about the 20 percent chance you have of attracting a Narzugonmounted on a Nightmare at some point in the next 1d4 hours. But that's only if you use it in hell–sneak it back and you're ready to roll against any devils.
Sword of Zariel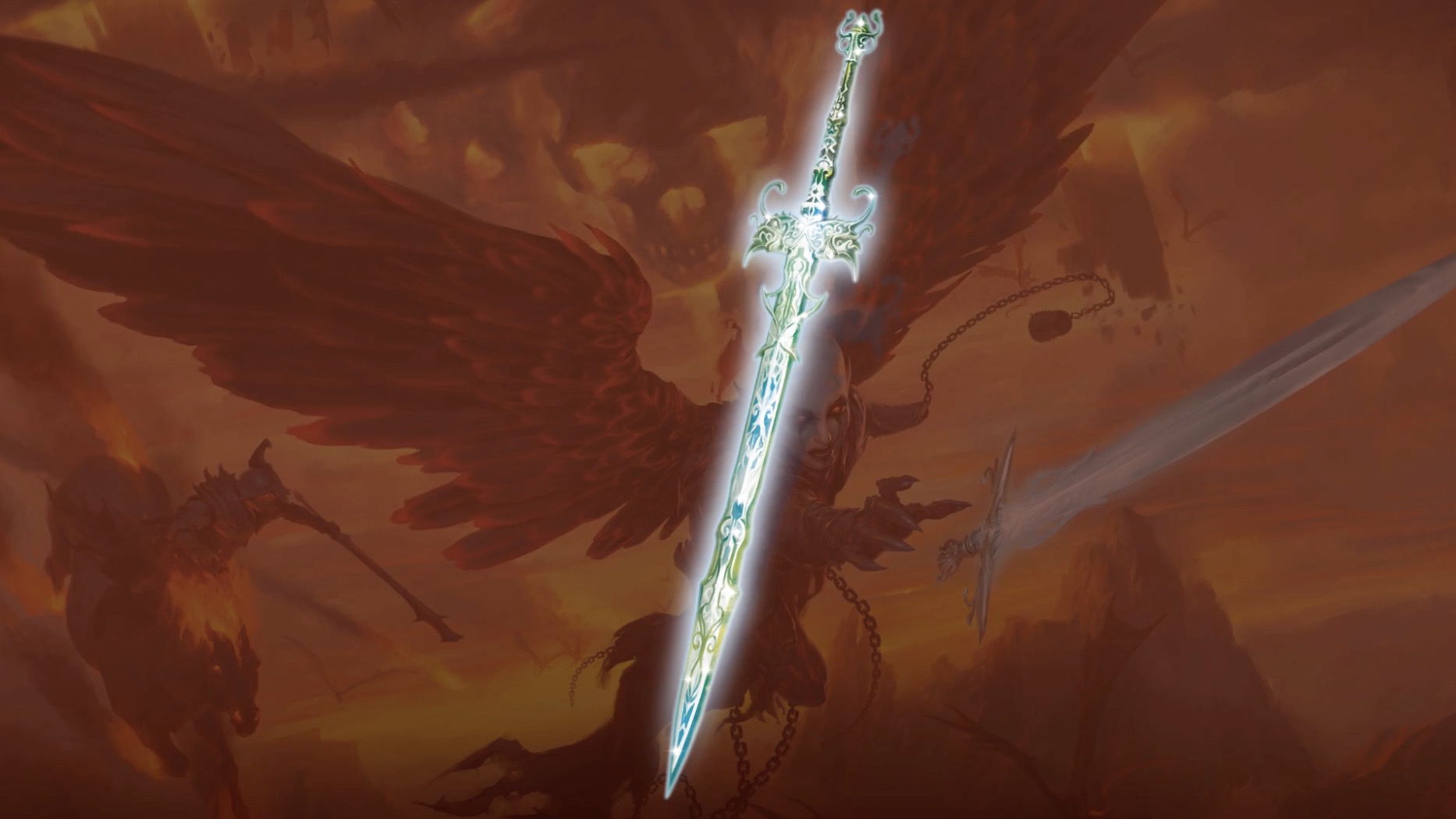 We couldn't not put Zariel's sword in here, especially since it's in the featured image. Narrative weight aside, this sword is hella rad. It's a preserved sword made of celestial steel and will only let you attune to it if you're worthy. We like weapons with a personality, what can we say, but it also transforms you into your literal best self. Once you touch the sword and attune to it, you are irreversibly transformed into a heavenly, idealized version of yourself which carries some serious benefits:
You learn Celestial
You have resistance to necrotic and radiant damage
Your Charisma Score becomes 20 unless it's higher
You grow beautiful angelic wings and gain a fly speed of 90
You gain truesight
You have advantage on all Insight checks
You gain a new personality trait
This last part is a little weird, as it overwrites your personality traits–but hey you've been changed. Forever. But it's all worth it because in addition to all those passive benefits, the sword ALSO lets you do some pretty amazing things in a fight. You can emit an aura of radiant light that abjures fiends; it does 2d8 extra radiant damage if you're wielding it one-handed, or 3d10 if you're wielding it in two hands, and evil creatures struck by the sword have to save or be blinded for a turn.
Holy Avenger, eat your heart out.
Soul Coin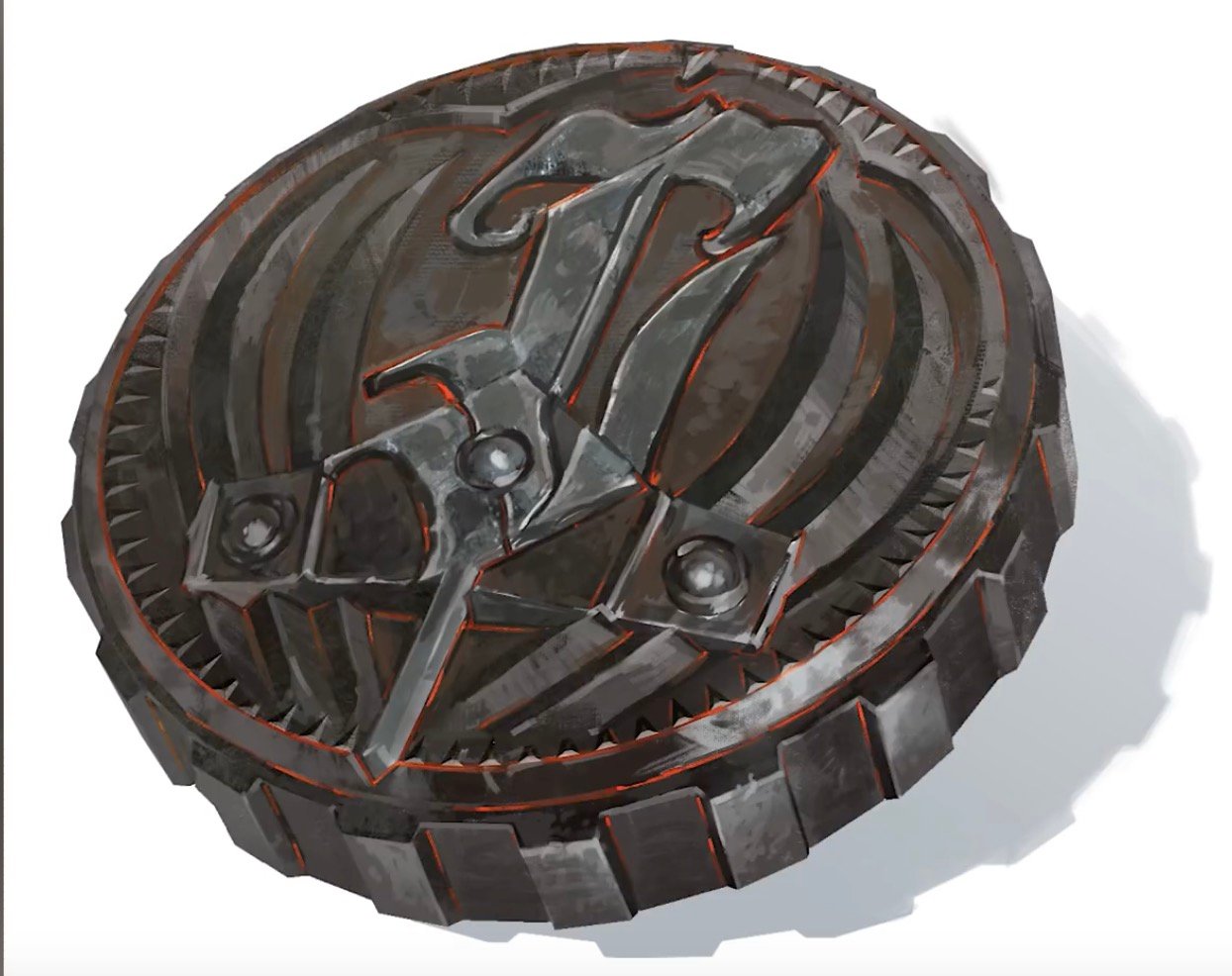 This last one is the most insidious item on the list. Soul Coins are a currency and a magic item all at once. These coins contain trapped souls of evil humans, and while the souls are inside the coin, you can use one of its 3 charges to drain away its hit points or ask a question and compel the soul to answer you. Souls trapped in this matter can be freed by destroying it–but if you put it into an Infernal Warmachine…you can destroy a soul forever by burning through the fuel. Sure it's an evil act, but if you want to guarantee that your DM won't bring back that recurring villain who's been jerking you around since level 1, there's no better way to be absolutely sure they're not just dead, but erased from existence.
You uh, you definitely will lose your good card afterwards though.
Happy Adventuring!