The latest Unearthed Arcana unleashes a fiery new Druid, a Cleric of Twilight, and a Wizard who is good with names.
The Unearthed Arcana train continues to pull away from the station. Something big is in the works, folks, with this many new subclass options coming out so rapidly. The last time we saw something like this, Xanathar's Guide to Everything came out about six months afterwards.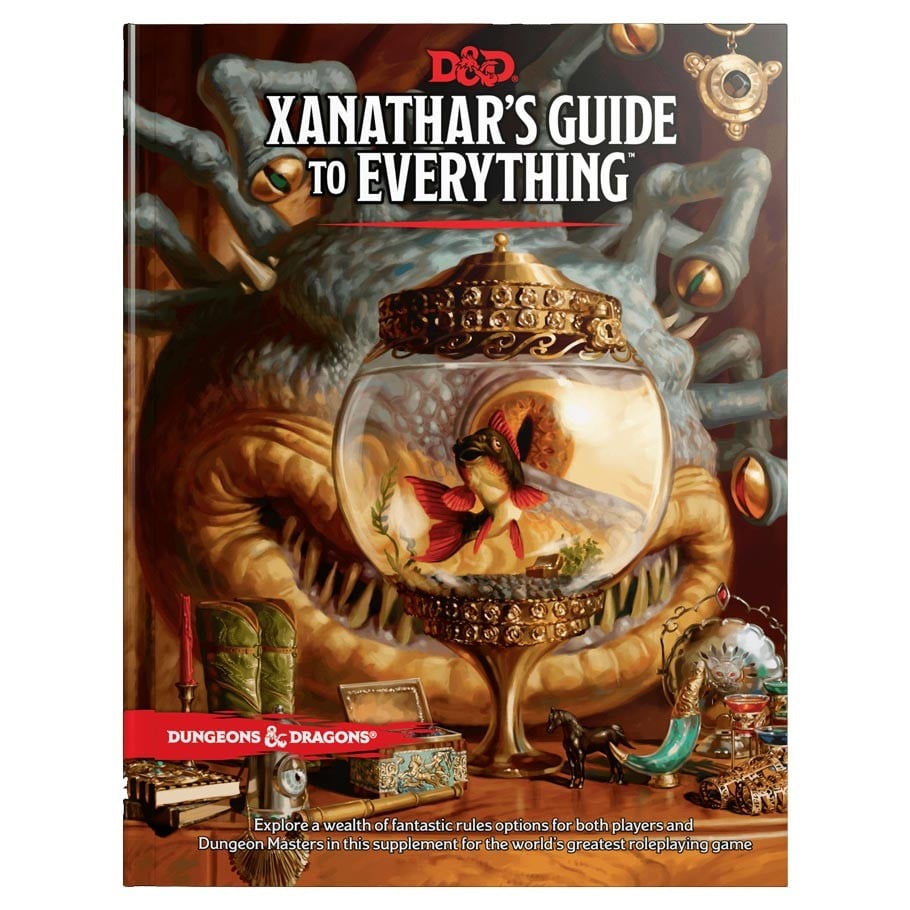 Whatever it is, we're excited. Personally, our money's on something like a Manual of the Planes or some other sort of Cosmic tome because the subclasses all have a subtle (or not so subtle) connection to one of the various planes.
Today we're taking a look at the new Cleric, Druid, and Wizard options, which are tied to the Shadowfell (sort of), the Elemental Plane of Fire, and magic that suffuses the multiverse. They're all pretty sweet, so let's dive on in.
First up is the new Cleric Domain: Twilight.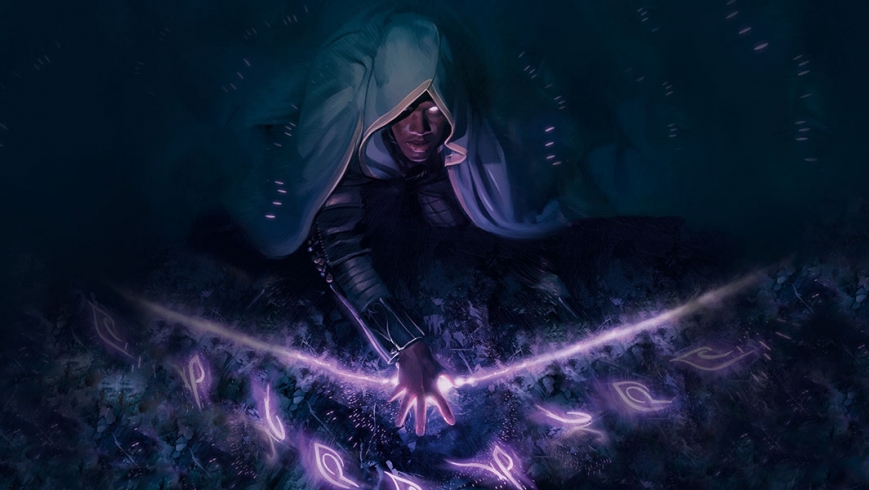 Being a Twilight Cleric is more than just deciding whether you're on Team Edward or Team Jacob, though we all know there's only one correct choice there. It's all about the traditional period between day and night, light and shadow–it is a class that exists in liminal spaces. And literal twilight as well, because starting at level 1, you'll gain permanent darkvision, with no maximum distance. You treat dim light as daylight, and can share your vision with an ally for up to ten minutes. At 1st level you can also grant yourself, or an ally, advantage on the next initiative roll you make, so you can always make sure someone in your party is prepared.
You'll also get a solid list of bonus spells that includes dreamlike spells like sleep and dream and faerie fire.
At 2nd level, you can use your Channel Divinity to conjure forth an aura of twilight that bestows temporary hit points to or removes fear from your allies (and yourself) whenever someone starts their turn in the aura.
That's such a useful ability–the auto "heal" of the temporary hit points keeps your action freed up for being awesome instead of casting cure wounds.
At 6th level, you gain the ability to fly until the end of your next turn whenever you're in dim light or shadow, which seems very powerful. Especially since the capstone ability, Midnight Shroud grants your allies the ability to see through any magical darkness you conjure–so you can fly with a 2nd level spell slot, and make it that much better for your friends.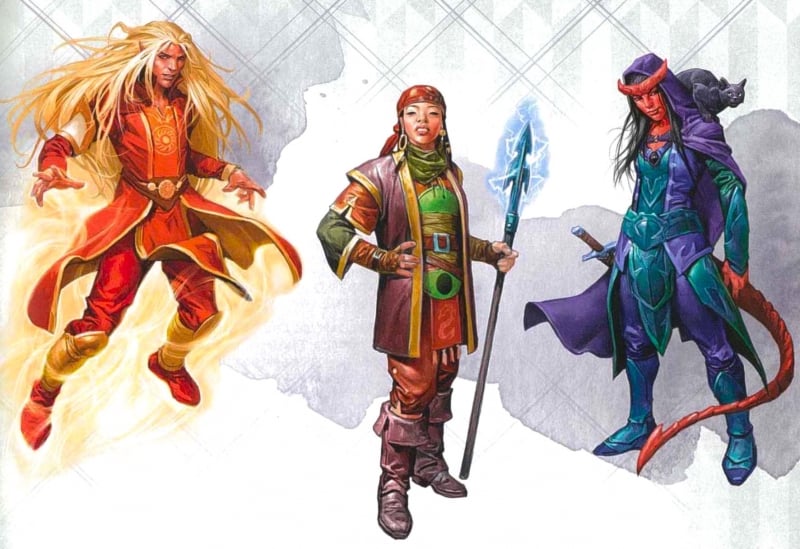 Druids have the Circle of Wildfire, which reflects a connection with primal fire.
Druids who are members of the Circle of Wildfire understand the necessity of destruction, such as how a forest fire promotes growth. These druids bond with a primal spirit that harbors destructive tendencies, allowing the druids to use their power to create controlled flames that help flora and fauna reproduce and grow.
These Druids are all about fire, gaining a fiery bonus spells, like the Firebolt cantrip, fire shield, and of course fireball–but they also gain regrowth spells like plant growth, to mirror how fire can promote healthy growth. And, at 2nd level they can use their wild shape to conjure up a primal being of instead of turning into a horrible goose with a penchant for purloinery.
And your Wildfire Sprite is a fun new "conjured spirit" that you can command in combat. It uses the updated companion rules, dodging on its own volition, but you can command it with a bonus action to take specific actions.
The rest of your abilities are all about strengthening your bond with the Wildfire Spirit–at 6th level, you deal more damage with fire spells while it's summoned, at 10th level you cause slain creatures to burst into flames that heal or deal damage when a creature touches them (your choice).
The capstone ability is a Phoenix-like burst of flames the first time you would be reduced to 0 hit points. Instead of dropping, you remain at 1hp, gain temporary hit points equal to five times for druid level–and you explode for 2d10+[Druid Level] damaging creatures of your choice within 30 ft.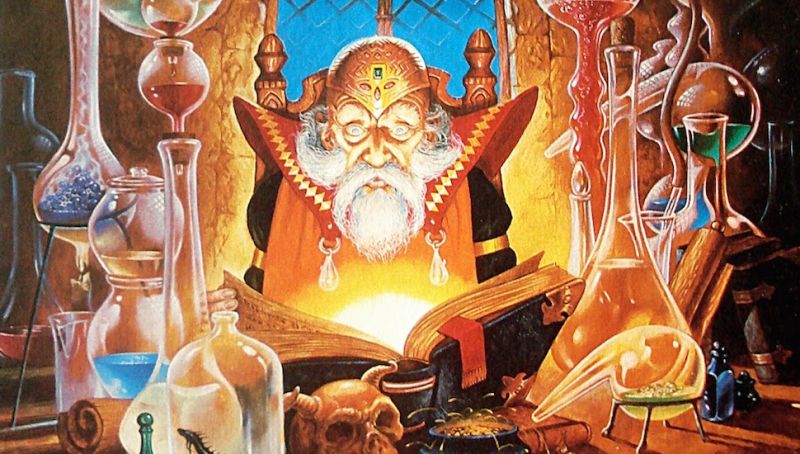 Finally we have the Wizard. This new school of magic, Onomancy, draws on a classic fantasy trope: the magic of Trur Names. It's a powerful subclass, if you can gain access to a target's true name.
There are two ways to go about collecting Names: you can compel a creature to give you their True Name, which is a special action that causes the target to make a Wisdom save at your spell DC or give up its name (but if it makes its save, it resists your compulsion FOREVER). Or, if your DM allows it, you can discover it via roleplaying shenanigans.
Your abilities revolve around using a creature's True Name to enhance your spellcasting. At 2nd level you gain the ability to cast bane or bless a number of times equal to your Int Mod without using a spell slot on creatures whose true names you know. At 6th level you gain access to a number of specialized abilities called Resonants, picking two at 6th, then two more at 10th.
And at 14th level, if you know a creature's True Name, you can deal psychic or force damage to it instead of the normal type–boring, but effective.
Check out the full Unearthed Arcana here.
Happy Adventuring!