Tales from the Loop is the 80s adventure you always wanted, but never had. And it's free for one day only.
Tales from the Loop is an award winning rpg set in the 80s that kever was. Inspired very much by 80s kids on bikes movies, and with a heavy dose of Stranger Things, this RPG has captureed the hearts and minds of many players throughout the world. And to celebrate the release of the latest book, Fria Lagan is offering the core book for free on DriveThruRPG, for all of today.
To celebrate the release of the OUT OF TIME campaign module, the digital version of our multiple award-winning TALES FROM THE LOOP core game is now completely FREE for ONE DAY at DrivethruRPG: https://t.co/RLFVdMVMvD pic.twitter.com/2AAI5BRpa2

— Free League Publishing (@FriaLigan) October 10, 2019
This is an incredible opportunity to pick up a game with just gorgeous artwork and a focus on playing a kid that feels pretty genuine. You'll struggle with the realities of distant parents or bullies or not l owing who you are, and balance that with a sci-fi mystery that only you can solve.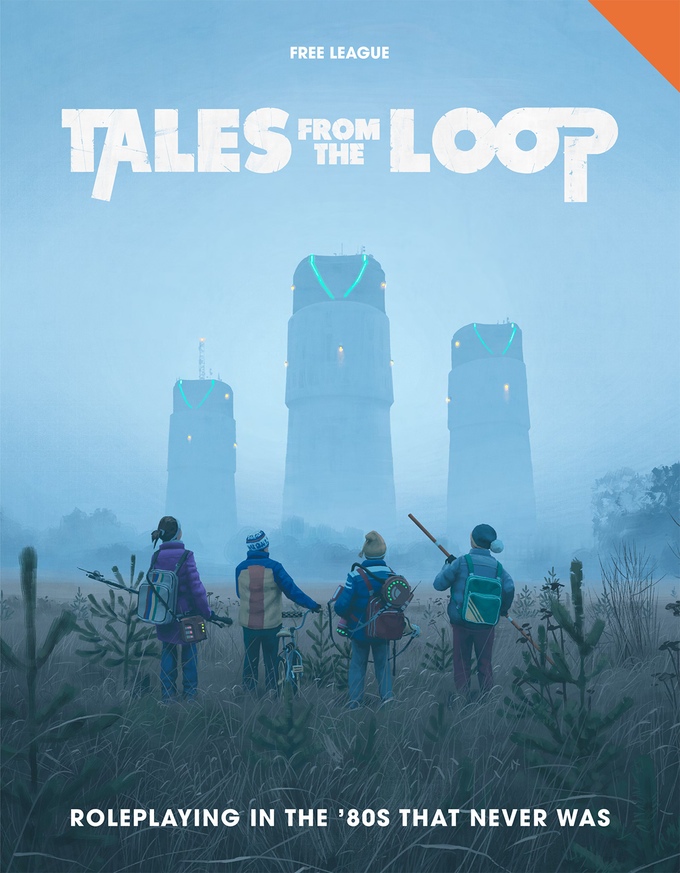 The landscape was full of machines and scrap metal connected to the facility in one way or another. Always present on the horizon were the colossal cooling towers, with their green obstruction lights. If you put your ear to the ground, you could hear the heartbeat of the Loop – the purring of the Gravitron, the central piece of engineering magic that was the focus of the Loop's experiments. The facility was the largest of its kind in the world, and it was said that its forces could bend space-time itself.
Scifi artist Simon Stålenhag's paintings of Swedish 1980s suburbia, populated by fantastic machines and strange beasts, have won global acclaim. Now, you can step into the amazing world of the Loop.
In this roleplaying game in the vein of E.T. and Stranger Things, you'll play teenagers solving mysteries connected to the Loop. The game rules are based on Mutant: Year Zero, which was awarded with a Silver ENnie for Best Rules at Gencon 2015.
Key features:
Create your unique player character – including skills, items, prides, problems, and relationships – in mere minutes. Explore the secrets of the Loop in two main game settings – one based on the Swedish Mälaren Islands, the other on Boulder City, Nevada. Investigate mysteries and overcome trouble using fast and effective rules, based on the Mutant: Year Zero game engine. Play the four complete scenarios included, tied together in the campaign named Four Seasons of Mad Science.
Happy Adventuring