A BoLS Regular is here to share their thoughts on some House Rules that just might improve your game nights.
A Guest Article by Tzfyr
My Top Five House Rules
For me, one of the great advantages board games have over computer games is their ability to be modified – scribbling a new rule in the margin of the rulebook is a lot more accessible than learning to code, and if you come across something that isn't working, agreeing in the moment what to do is a lot quicker than waiting for the devs to release a patch for the issue. I tend to tweak most of the games I play, sometimes in minor ways, sometimes writing whole new missions and game modes – and 40K is very much not an exception. Indeed, if you dig into the core rulebook it actively encourages you to do this, and I've previously even had Matt Ward's personal blessing in on this ('It's your game,' he told us, 'if you don't like something, change it.')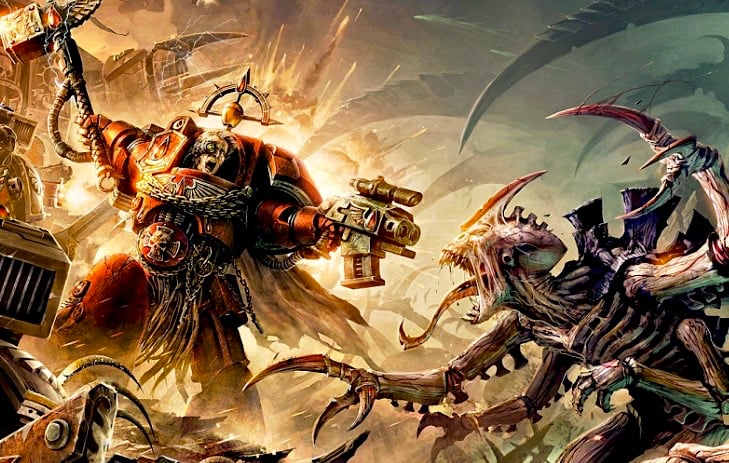 Don't like it? Change it! That's what House Rules are for.
I think 8th Edition, at its heart, is a really good version of the game – it's an efficient rules set that still captures the majority of the flavour from previous editions, and getting it down to twelve pages is quite impressive. It is, of course, not perfect, at least not for my gaming group, and since its release we've made various modifications to suit our needs better. I wanted to share some of our house rules in the hope that they might be useful or at least interesting, and also to encourage anyone who has been hesitant about coming up with their own house rules – whether through concern about the sanctity of the core rules, or worry that it's too difficult to do or might cause the game to unravel. Each of the rules I've chosen can be more or less plugged into the game without needing other modifications elsewhere.
Of course, housing ruling doesn't work in every situation – particularly pick-up games and tournaments – but if you have a steady group of gaming friends or a local club or store, I think it's worth having a conversation about the sort of changes you might make to the game that everyone would prefer.
House Rule #1 – Vehicle Shooting
When a Vehicle shoots its ranged weapons, treat each weapon as a separate model for the purposes of determining range and visibility. Weapons on a Vehicle cannot see through the model they are mounted on. Due to their better mobility, walkers and chariots ignore these rules and shoot as normal.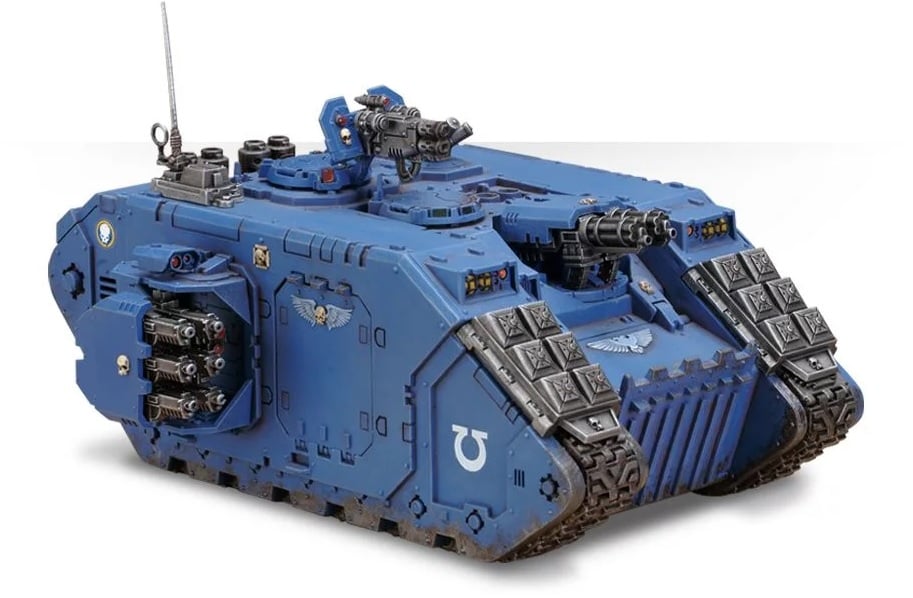 This was the very first house rule we implemented, and I suspect is something that most players do anyway. I'm actually quite glad that 8th Edition did away with vehicle facings – although we've lost a little subtlety from the game with that, it's also removed a myriad of debates about which facing a vehicle is being attacked on, which in my personal experience did bog the game down.
However, it was obviously silly that a Land Raider should be able to shoot all its weapons out of its exhaust pipe, and while we could all happily agree to just not do that, we decided to write the rule down to clarify exactly what our approach would be (and to prevent 'that guy' from ignoring the verbal agreement at the moments it suited him).
House Rule #2 – Obscured By Cover
Units gain the benefit of cover if less than half of every model in the unit is visible to the firing unit.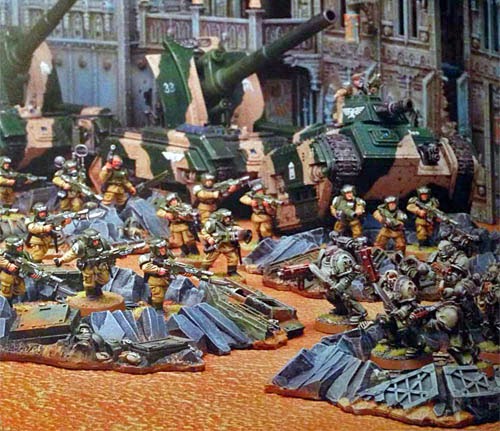 The cover rules in 8th Edition are somewhat lacklustre, with the basic rules allowing Revenant Titans to get cover from the craters they're standing on, and the advanced rules being more fiddly than necessary – seemingly different for each different terrain piece. We've got a few more house rules for dealing with things like difficult and dangerous terrain, but this rule on being obscured is the core of it.
Again, this is probably something that lots of players have come up with, but I'm quite pleased with our final wording of it – we spent a bit of time figuring out what it would mean to be obscured in different scenarios, and – in the spirit of 8th Edition – condensed it into the most efficient version of the rule that still functioned.
House Rule #3 – Transport Disembarking
Once you have completed all of your charge moves, if any of the units that made a successful charge this phase were Transports, any models embarked within those units may disembark. This is resolved as normal, except that the disembarking models may be placed within 1" of enemy models. The disembarking models do not count as having charged, but are eligible to fight in the Fight phase.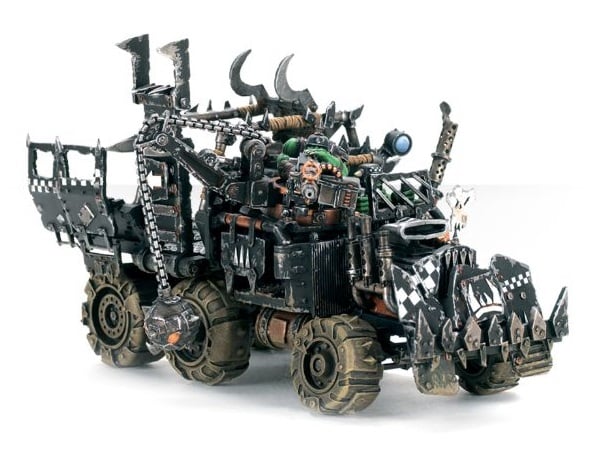 I've spent most of the time since 8th Edition launched trying to figure out how to make transports viable, and finally came up with this a couple of months ago. This rule means transports do what they're meant to, protecting melee units until they're in combat. At the same time, by denying the disembarking unit the charge, the opponent has some opportunity to respond. For units that have any abilities that activate when they charge, it also gives the controlling player a tricky decision between protecting their unit and having them be more potent in the first round of combat. I am a fan of giving players tricky decisions – I think that's where a lot of a game's interest lies.
Curiously, the Assault Vehicle rule on the new Space Marine Impulsor is a literal, word for word version of this rule that I came up with about a year and a half ago – and rejected as not really working in the way it needed to. Keep up, GW.
House Rule #4 – Swarm Rule Change
All damage suffered by a Swarm is reduced to 1. If a ranged weapon that fires a random number of shots targets a Swarm, you may roll an additional dice and discard the lowest value when determining the number of shots that weapon fires.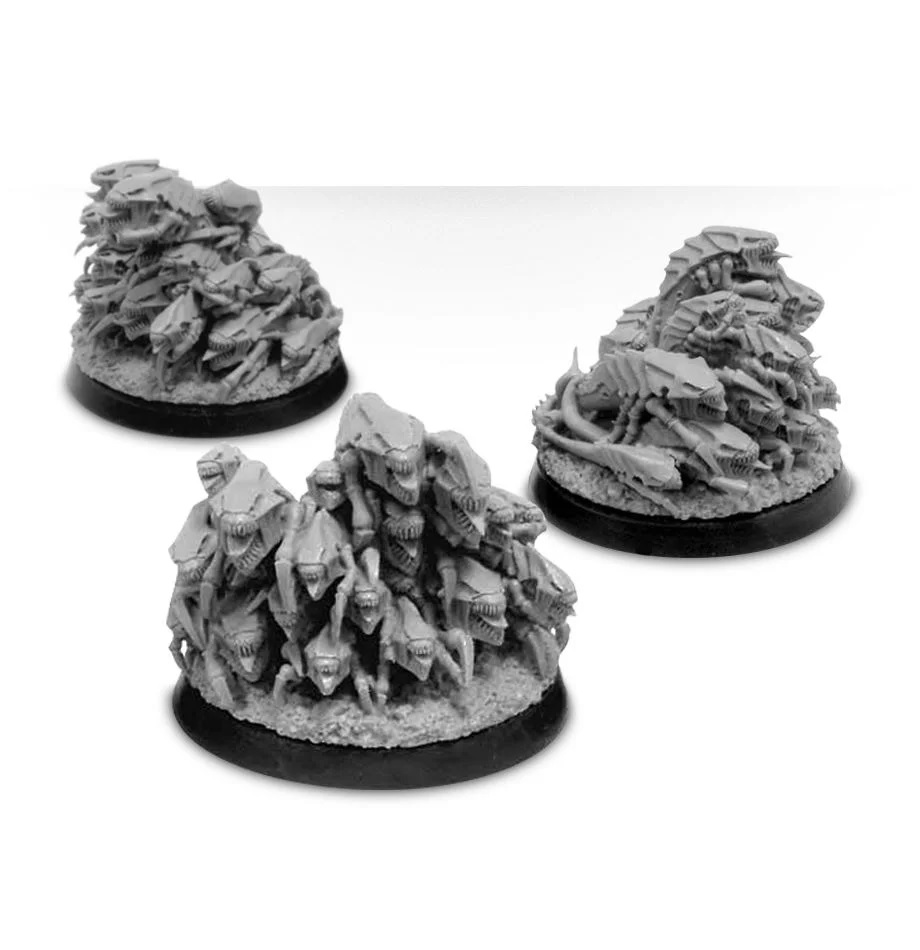 This one isn't exactly game-changing, given it applies to only three units across every faction, but I'm pleased with it because it's a little change that makes the game feel more realistic. The result of this rule is that powerful one-shot weapons like sniper rifles and lascannons treat swarms as a unit of 1 wound models, but at the same time swarms suffer when they get caught in the blast of an explosion or targeted by flamers.
Because this rule makes some weapons better against swarms and others worse, it also keeps swarms at about the same power level, even while it changes the game dynamic.
House Rule #5 – Command Point Changes
Armies start with 1 Command Point, plus 1 for every full 20 Power of the game's Power Level. During the game, each army gains 1 additional Command Point at the beginning of each battle round. If a player has any HQs on the battlefield at the beginning of the round, their army instead gains 2 Command Points. Ignore the Command Benefits of all detachments other than Auxiliary Support Detachments.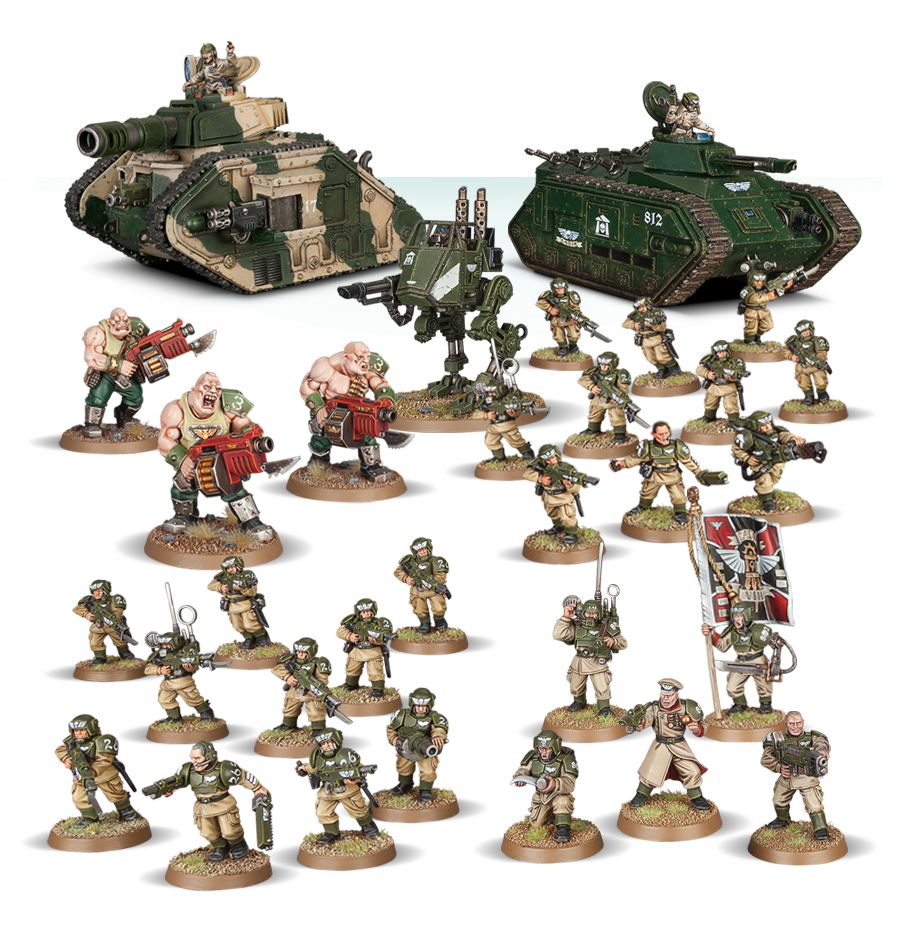 AoS and Kill Team already use something similar to this, and it has multiple benefits. It does away with the motivation to min-max on detachments, and it encourages a little more in the way of careful planning – do you burn up your CP now, or save them for a couple of turns to use a more powerful stratagem?
We've actually gone a whole lot further than this in my club, ditching detachments entirely in favour of percentage limitations on different battlefield roles, and restricting players to choosing one faction trait for their army. That requires more tweaking of the core rules, but it has made army building simpler and even created a situation where soup armies and mono armies are each as viable as each other. (I know – dogs and cats living together! Mass hysteria!)
Hopefully some of these ideas are useful, or at least are interesting enough to chew over. Of course, as you've been reading this you've undoubtedly been thinking 'I'd actually do it this way,' and 'It would be even better if', to which I say – do! Make this game your own! And I'll see you in the comments for more ideas I can adopt for our own game.
Guest Columnist Bio:
Tzfyr is a teacher by day, and at night – well, still a teacher, but he spends much of the time in between thinking about games. He runs a school club of more than 50 members, with an even mix of board gaming and Warhammer 40,000. Tzfyr has himself been playing 40K for 17 years, and the same Word Bearers army in all that time, though his painting has at least improved. Currently he is writing a horror apocalypse RPG, at the bequest of a group of 12-year-olds.