Games Workshop Teases Ossiarch Bonereaper Fortress On Halloween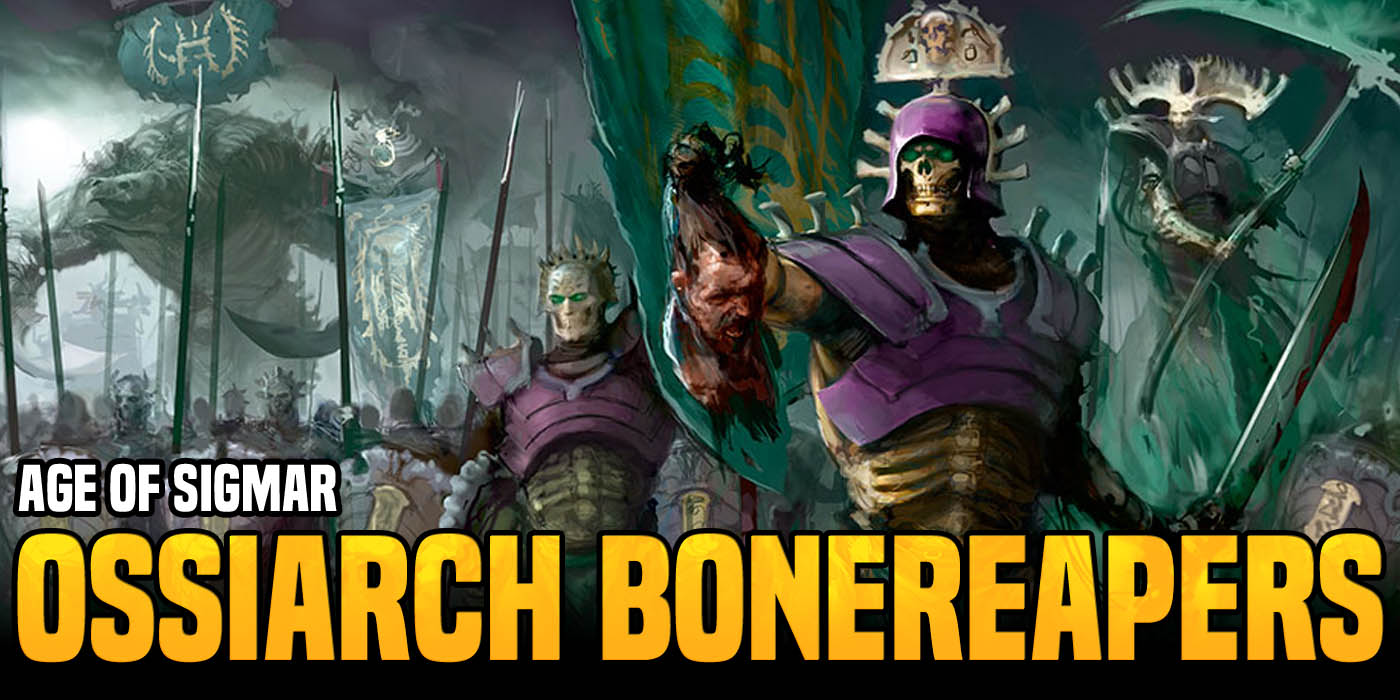 Halloween had some fun treats from Games Workshop and in a new video they teased more Ossiarch Bonereapers Goodies on the way!
Back in early September, we noted that GW was flashing us a pretty fancy Ossiarch Bonereapers Fortification. Having had the new Battletome for over a week now, I can confirm that the Bonereaper Fortress walls do NOT have rules in the army book. But they are technically being shown off inside the covers as well. Check these new pictures out:
via Battletome Ossiarch Bonereapers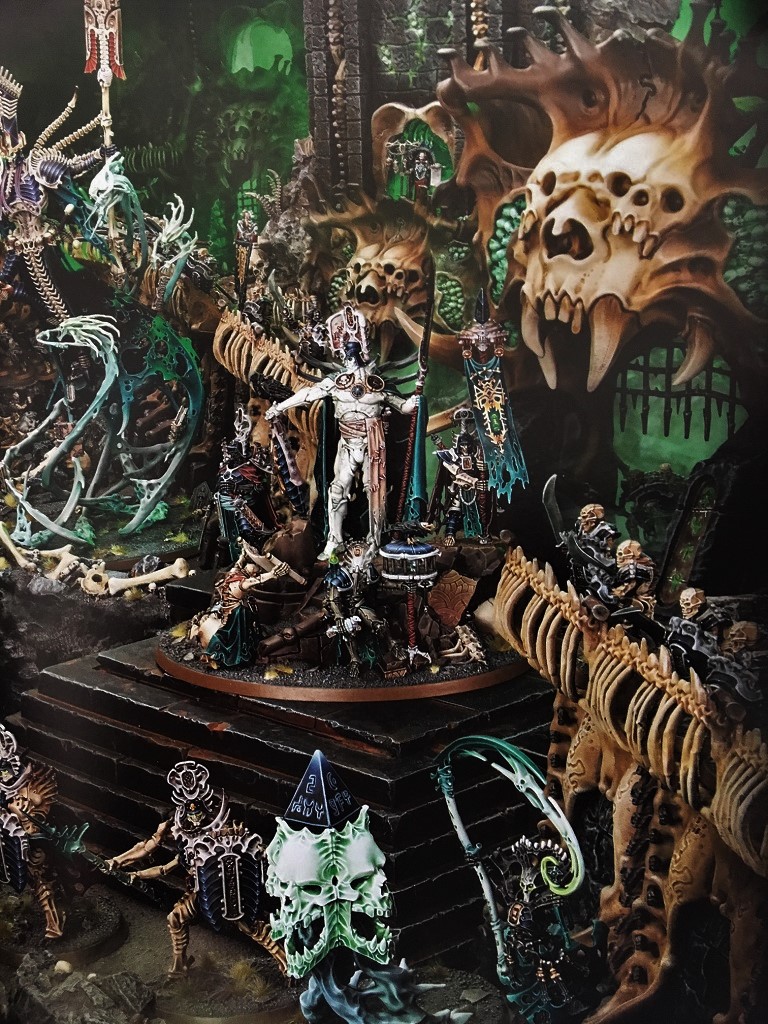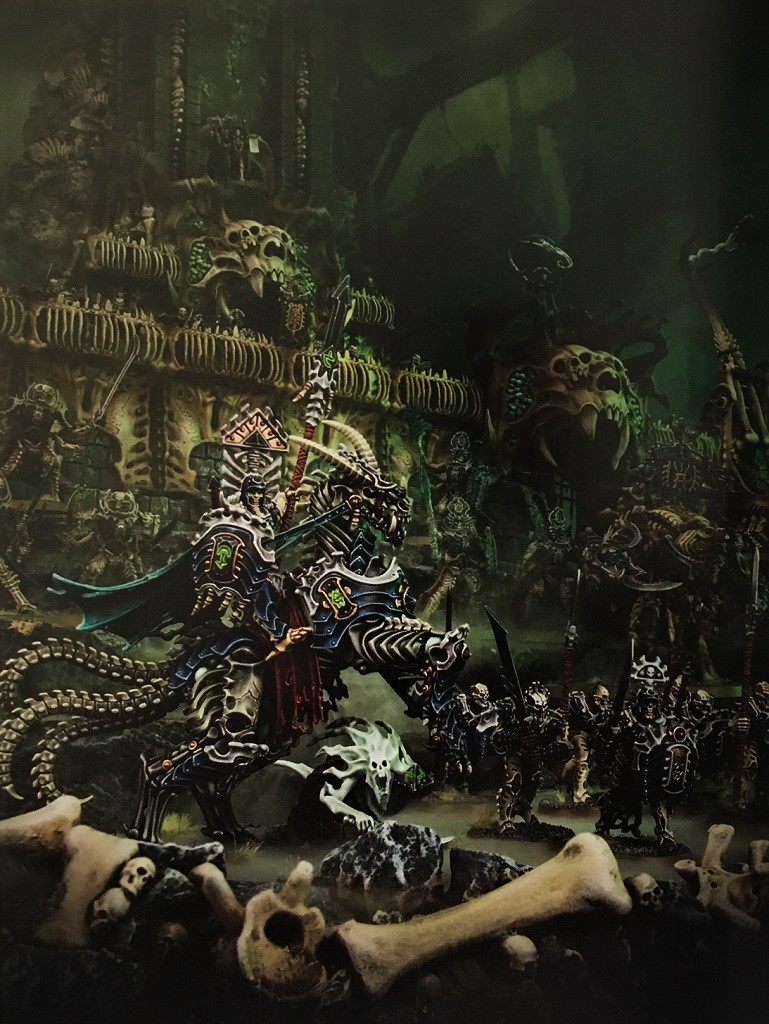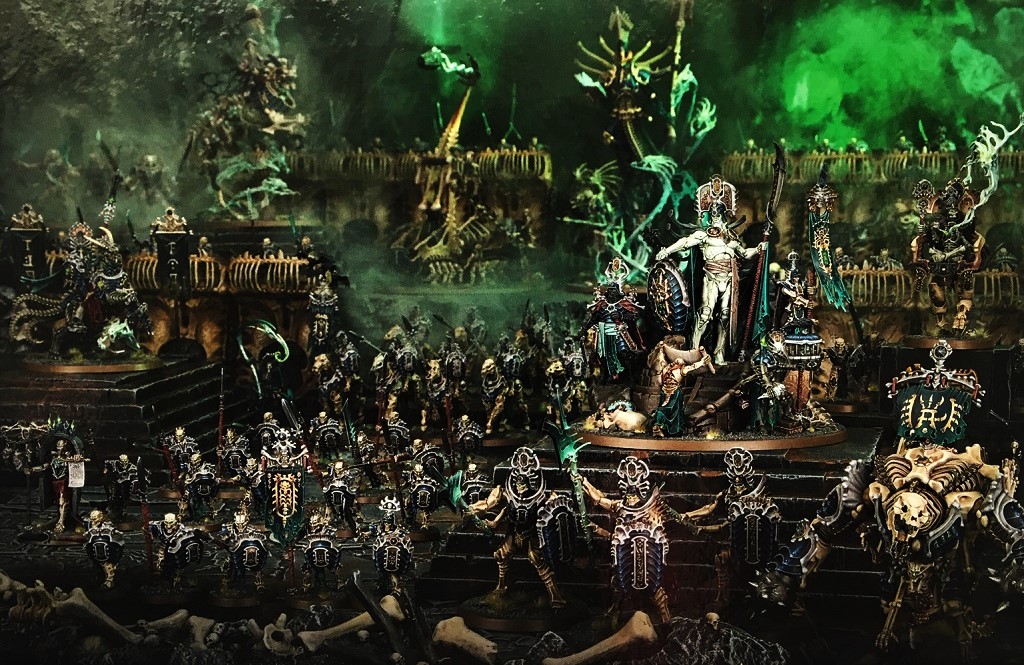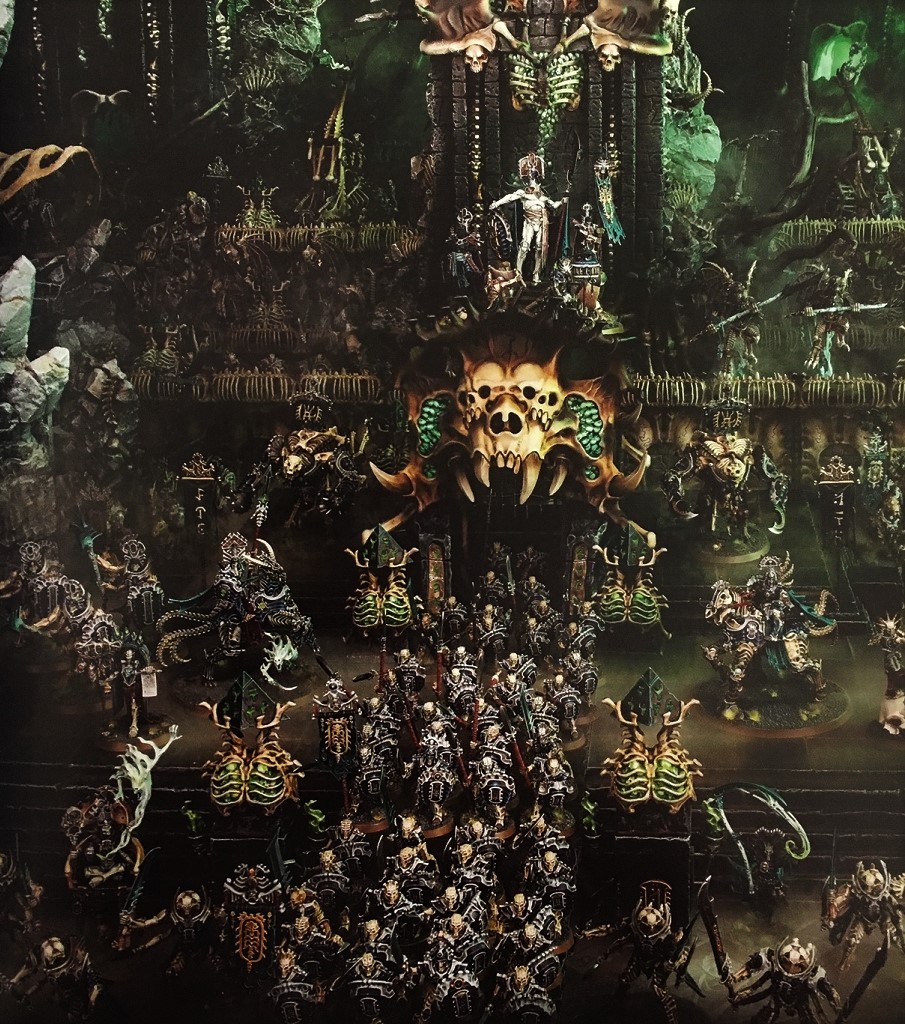 This fortress wall is really impressive! You can see in displayed very prominently in these 4 pictures that are from the book. "Well, those shots are clearly staged! It's probably just a custom piece of terrain!" That is true – these shot are 100% staged. But as far as a custom piece of terrain…Games Workshop put a lot of effort into making those walls and that freaking awesome skull gate. There is also a massive tower piece that looks too manufactured to be just another kit-bash.
Unlike the Sigmar Fortress which was a (very impressive) kit-bash, these terrain/fortress bits don't have any other kits to bash from. Those walls and the palisades are just too darn uniform and consistent. Who ever made them used molds. And if they made molds then I would like to order some…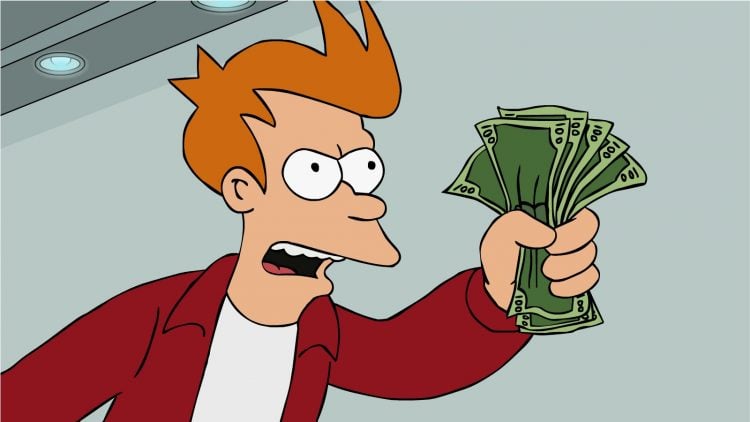 Again, we've seen GW put out massive fortress before. The Khorne Skullfort is a thing that exists! So it's not unheard of. But the icing on this spooky cake comes in the form of video from GW:
Subscribe to our newsletter!
Get Tabletop, RPG & Pop Culture news delivered directly to your inbox.
GW released this video yesterday which was Halloween and if you were busy and glossed over it don't feel so bad. But snack on some of that candy you have and chew on this screengrab:
First off – looking good Peachy! Seriously, nice tux man! But secondly look at that OTHER beauty on the tabletop. Yeah. I'm pretty sure this is going to be a thing.
Now the question is how long do we have to wait until we can order one…