Something has been hiding out in the background of the Bonereapers and it sure looks like a new Fortress Set!
I hope by now that everyone has seen the new Ossiarch Bone Reapers. They are an upcoming Age of Sigmar Faction that will be going up for pre-order in October of this year (which, ya know, seems fitting being part of the Death Faction). I'm pretty excited about it. However, something has been bugging us about the new video. There was so much eye-candy with the new models we got tunnel vision and missed some other cool new stuff. So for starters, here's the video just as a reminder – and pay attention to the background:
Did you catch it this time? Maybe these pics will help.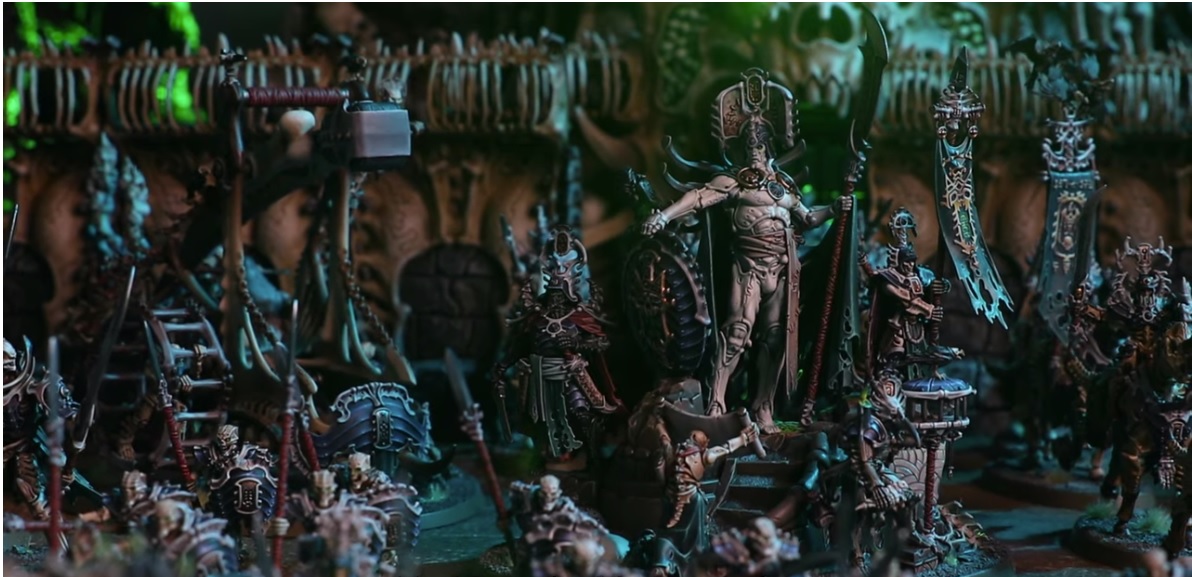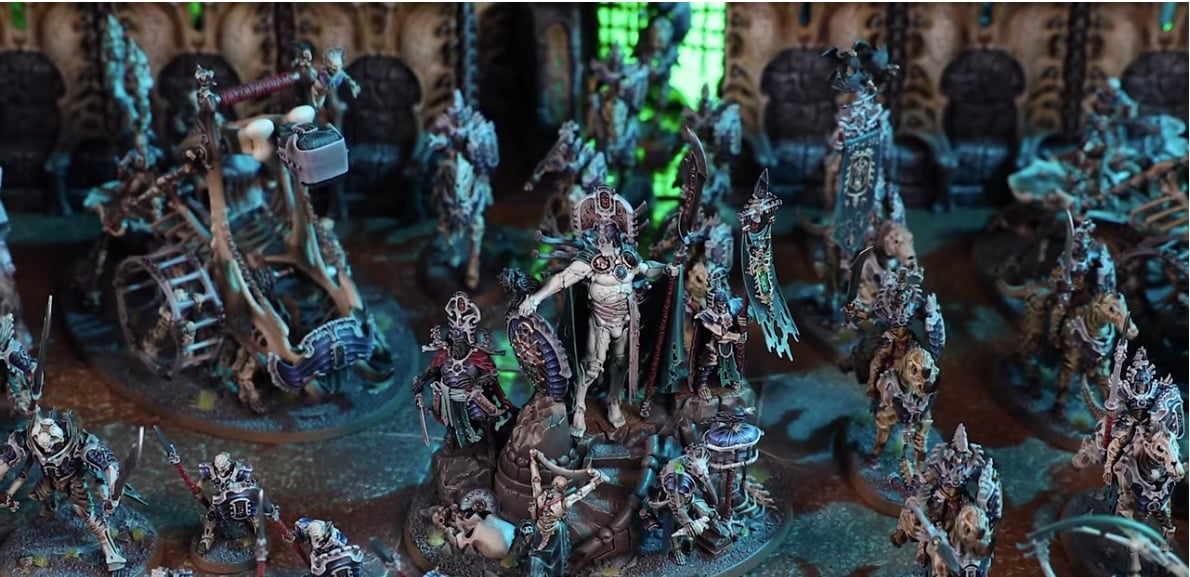 Notice the bone wall in the background? And what's up with that massive skull/gateway thing!? Look – we know that GW is really good when it comes to making terrain and they have some very skilled hobbyists that could have sculpted and painted all that from foam. However… Those walls sure do look mighty uniform – almost like they are identical.
Here's a few more pics with a line added to help illustrate the point: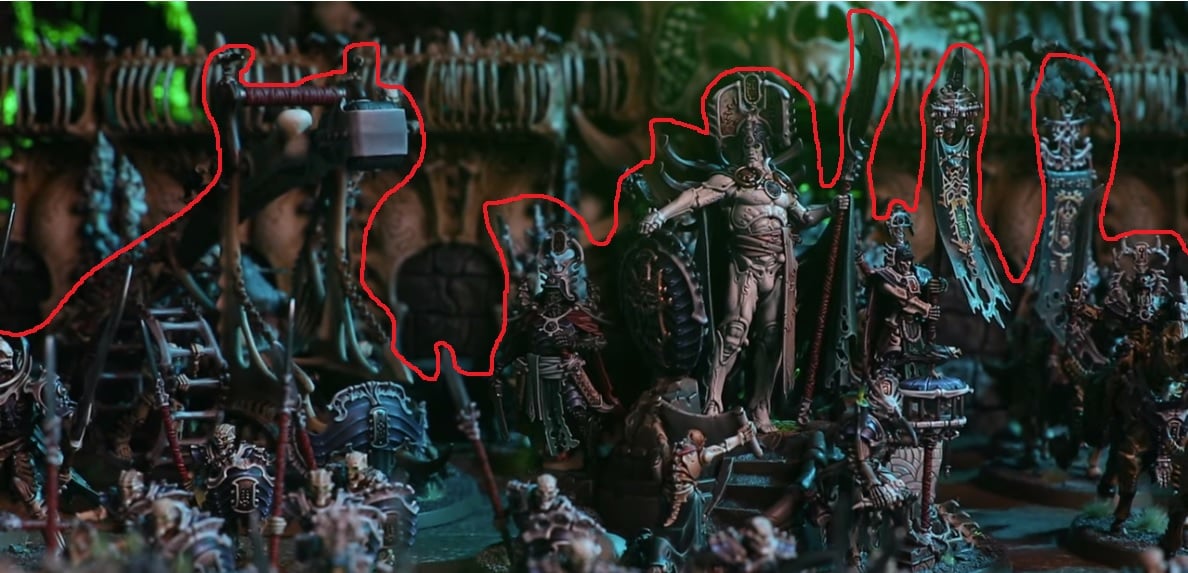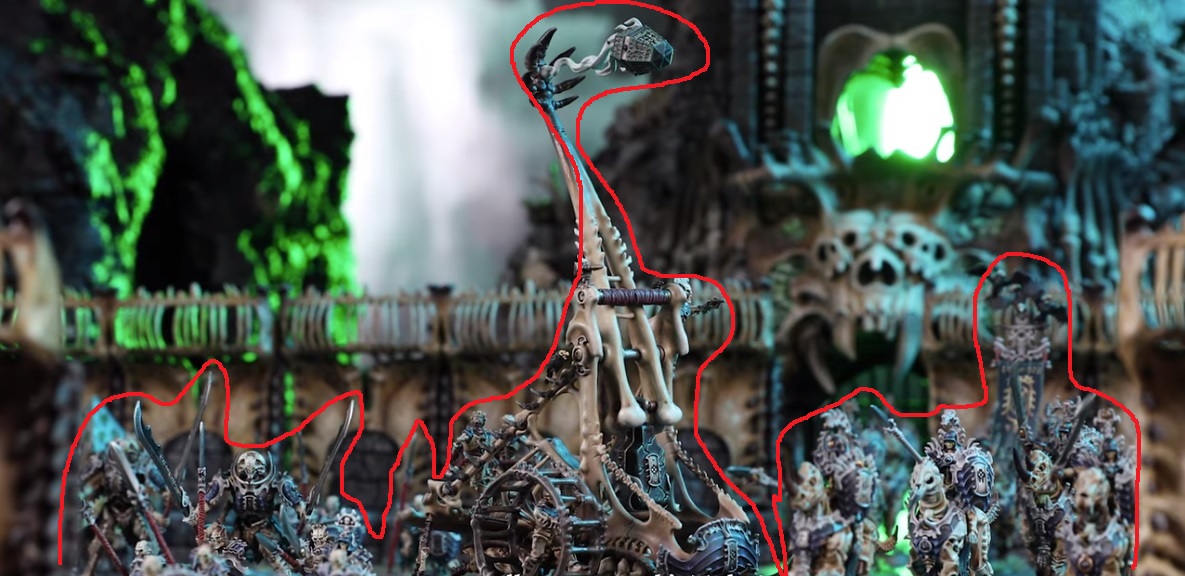 This one in particular gives us a really good shot at this new bone-wall. And holy cow, this thing looks MASSIVE.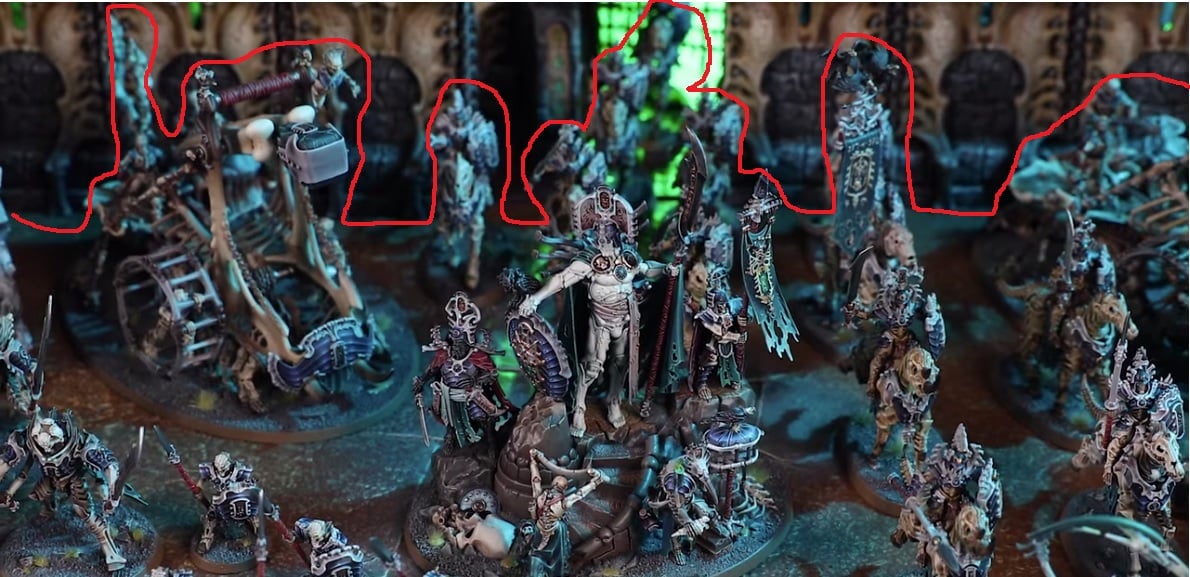 So I have two more points to make to support this as a "yet-to-be announced" kit. First off, in the NOVA reveal, GW had this little tidbit at the end:
"The Ossiarch Bonereapers will be invading a Mortal Realm near you soon, and we've not even shown you all their incredible new models yet! "
Which could mean a lot of thing! But it certainly means more models are on the way. I was thinking that maybe it was some more surprise models like Endless Spells and maybe a Terrain kit. But now I'm thinking it might be a terrain kit alright…
The last piece of evidence I have is simply this: It's not the first big Terrain Fortress Kit GW has made.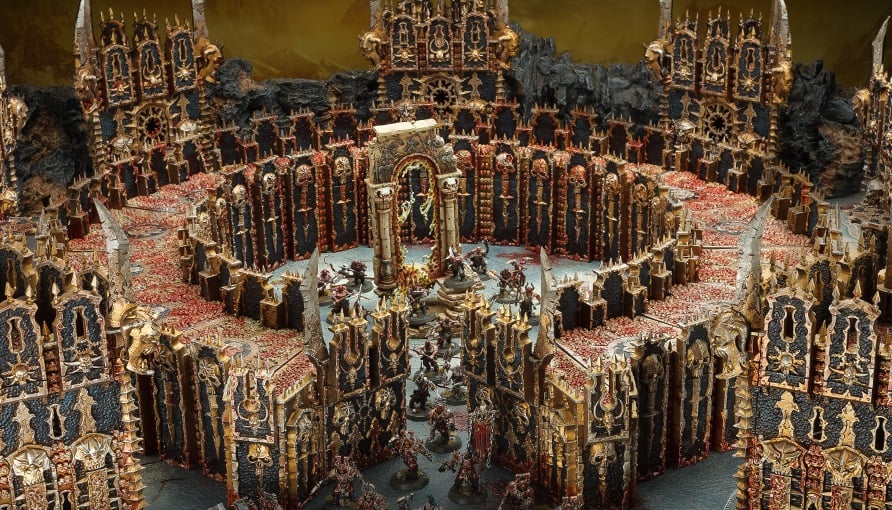 Let's not forget the Fortress of Khorne Kit.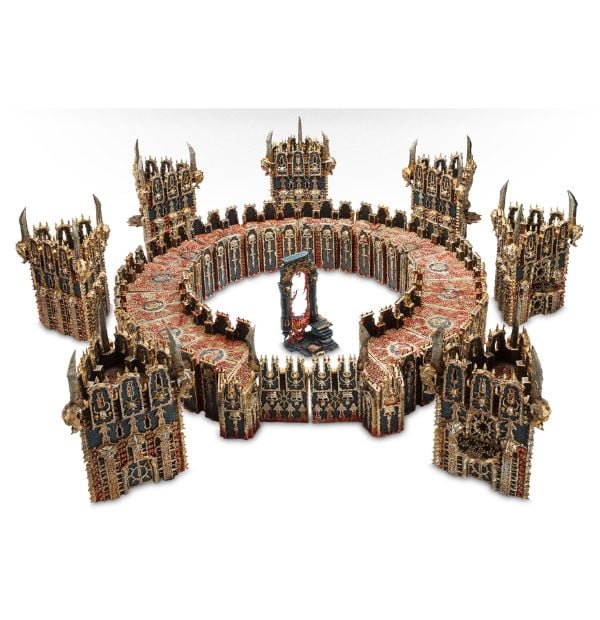 It even had a battletome…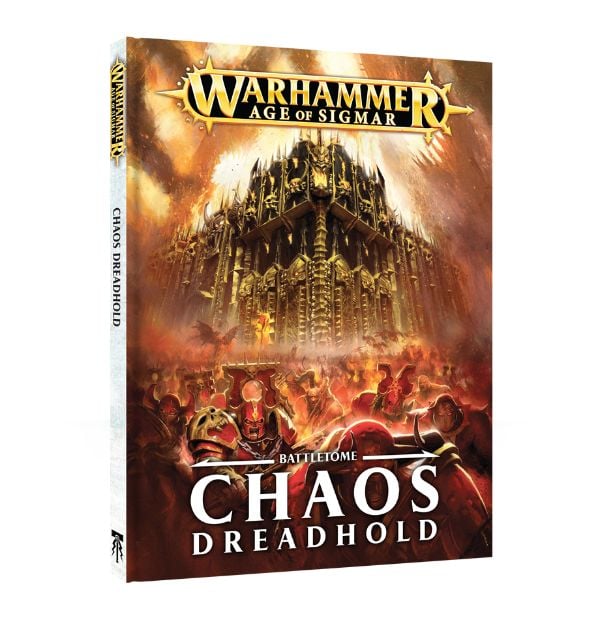 So it can be done. Actually, it HAS been done. So have at it folks!
Are we about to get a new Ossiarch Bonereaper Fortress for the Death Faction? I'm not complaining!