The casting process is in full swing for Matt Reeve's Batman movie. The list of villains is growing and rumor has it that they're not done. The latest additions are Carmine Falcone and The Penguin.
The confirmed cast so far, from top left: Jeffrey Wright (Commissioner Gordon), Zoe Kravitz (Selena Kyle/Catwoman), Robert Pattison (Bruce Wayne/Batman), Paul Dano (Edward Nigma/The Riddler)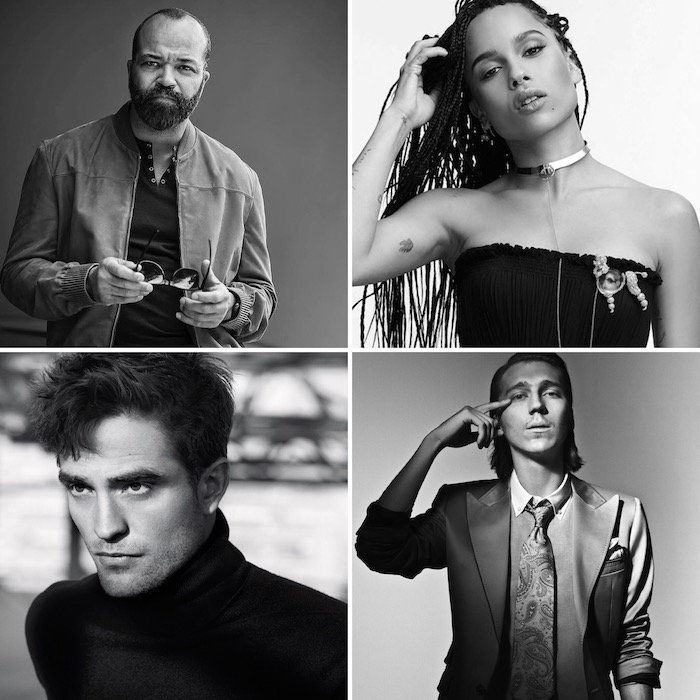 Colin Farrell (Oswald Chesterfield Cobblepot/The Penguin), Andy Serkis (Alfred Pennyworth), Jayme Lawson (role unknown), John Turturro (Carmine Falcone)
The movie won't be another origin story, thankfully, and it sounds like it's going to be separate from any of the current DC movies (casting points to this, as well). The writer/director has stated it's not based on a particular storyline from the comics, but it will be taking influences from the entire run of the books. It will be more of a detective take and less of the super-hero we're used to seeing on the big screen. According to Reeves:
"It's very much a point of view-driven, noir Batman tale. It's told very squarely on his shoulders, and I hope it's going to be a story that will be thrilling but also emotional. It's more Batman in his detective mode than we've seen in the films. The comics have a history of that. He's supposed to be the world's greatest detective, and that's not necessarily been a part of what the movies have been. I'd love this to be one where when we go on that journey of tracking down the criminals and trying to solve a crime, it's going to allow his character to have an arc so that he can go through a transformation."
I'm curious to see how far away from the super-hero movie tropes Warner Brothers' will let this go – especially given the arthouse feel of the Todd Phillips' The Joker and the billion-dollar box office it's pulled in. I'm all for changing the formula and shaking things up a bit, just make it a good movie.