40K: LVO News & 40K Year in Review :TFG Radio

This week on TFG Radio: Latest Las Vegas Open News, 40K year in review, and more!
Back for Episode 53! This episode Adam, Danny, and John talk about news for the upcoming LVO, GW's year and their opinions on how the company did with 8th edition now that its been 2 and a half years, and more! PLEASE NOTE: Adam tried a new mic, then switched back just before show start, so he is cutting out a lot in the show.
LVO Questions/Conversions Form
https://docs.google.com/forms/d/e/1FAIpQLSd9YOogQuJDKvgHvshhGX3HS0Cav8Ci1N2nb22CLz3JLJG73w/viewform?usp=sf_link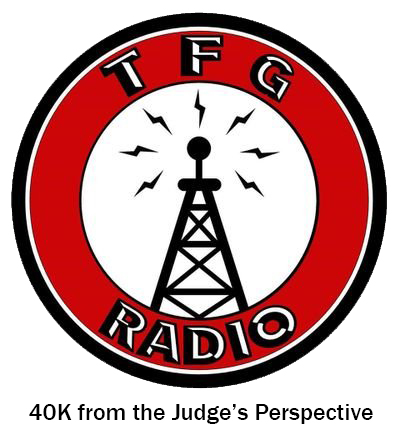 TFG Radio Twitch Stream Episode #53
~I hope you enjoy the show! Be sure to say something in the comments section. Whether it's your opinion of the show itself, or just to suggest something we could talk about in the future, be sure to drop us a line.

If you're a fan of the show, and would like to help us to make the show better, be sure to visit our page and support today:
TFG Radio Patreon
Latest News From BoLS: