Age of Sigmar: Aether War – Next 2 Battletomes & Boxed Set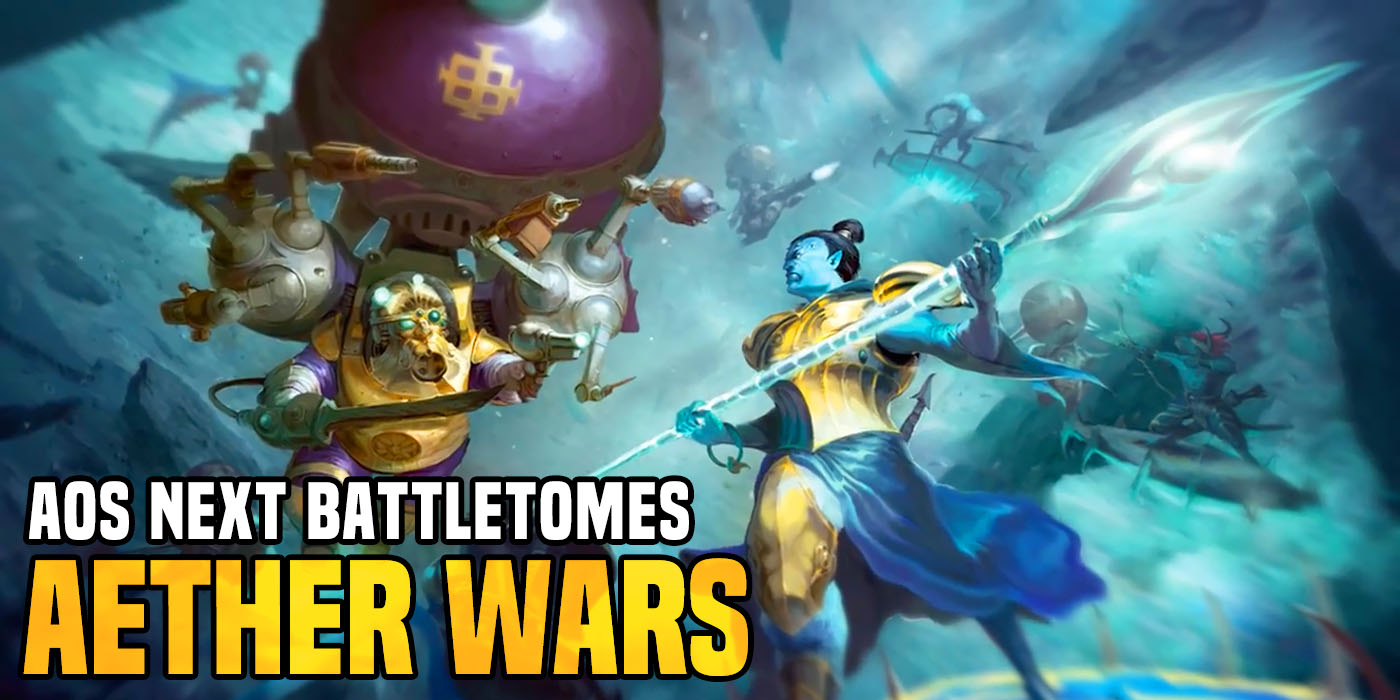 2020 will start off with a war in the skies. Checkout the next two AoS battletomes and boxed set unveiled plus some new minis.
GW says the next two releases are :
Kharadron Overlords and
Disciples of Tzeentch
Aether War
Here's the video describing the releases and two new and boxed set:
The New Minis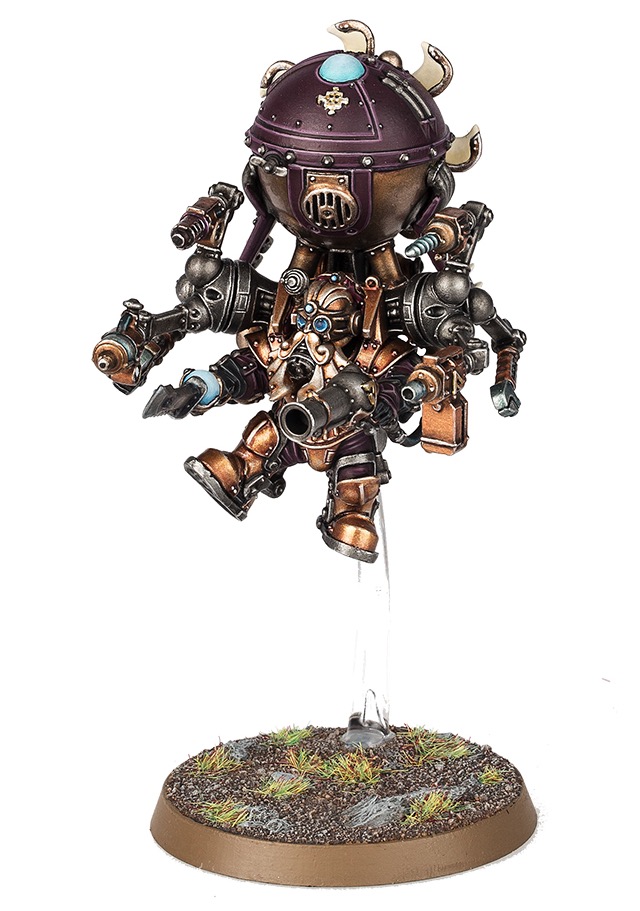 "Endrinmaster with Dirigible Suit – is the first unnamed airborne Hero for the Kharadron Overlords – great for keeping up with your skyvessels and leading your plucky Endrinriggers into battle."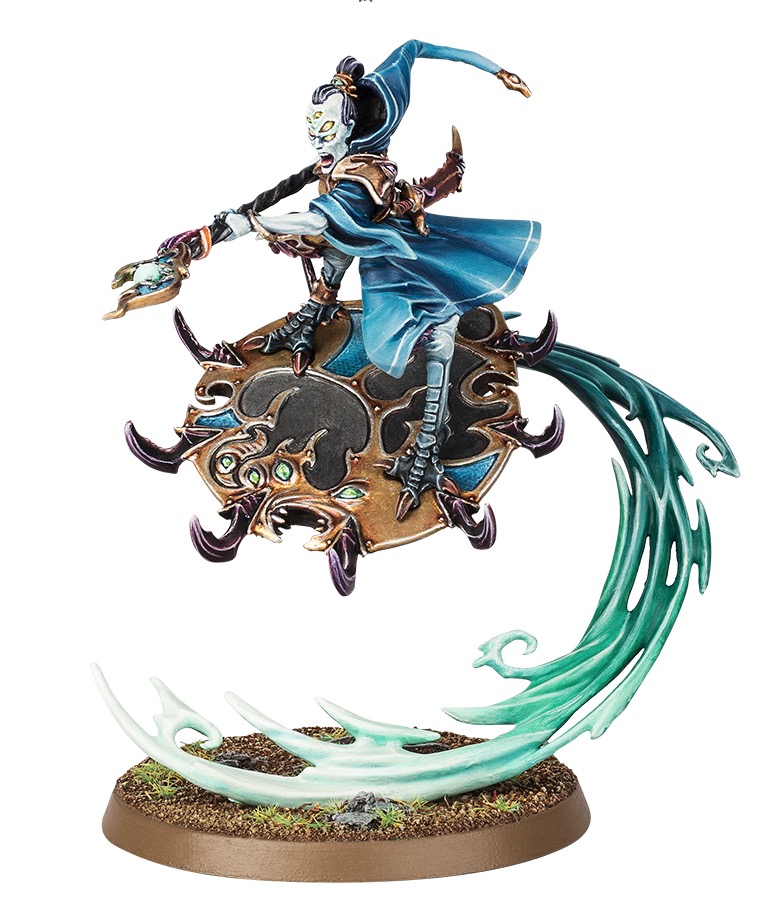 "Magister on Disc of Tzeentch – specialises in transforming enemy models into Chaos Spawn, which is both tactically useful and pleasing to Tzeentch, while his nine-bladed disc allows him to keep pace with your Tzaangor Enlightened and Screamers of Tzeentch."
Aether War
Here's 2020's first boxed set hitting the shelves in January 2020!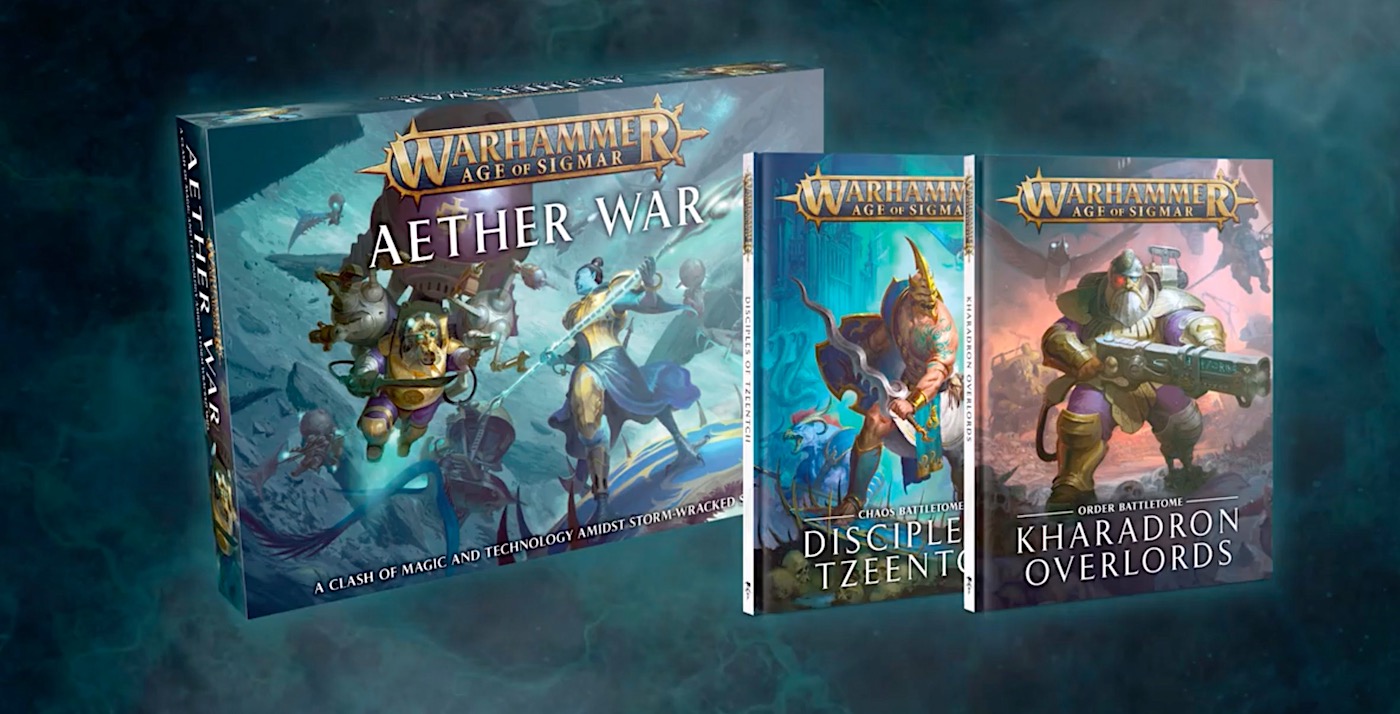 Subscribe to our newsletter!
Get Tabletop, RPG & Pop Culture news delivered directly to your inbox.