We know what's in the box – what we don't know is the final price. So let's see if we can't figure that out.
Warhammer: Age of Sigmar is getting a new battlebox with Aether War. This one pits the Disciples of Tzeentch vs the Kharadron Overlords. These two armies are also getting new battletomes to go along with their release. This also means Seraphon are the last remaining book of the old style – you gotta be next, right? Anyhow, let's take a look at those contents and see if we can't figure out what the price is going to be!
Aether War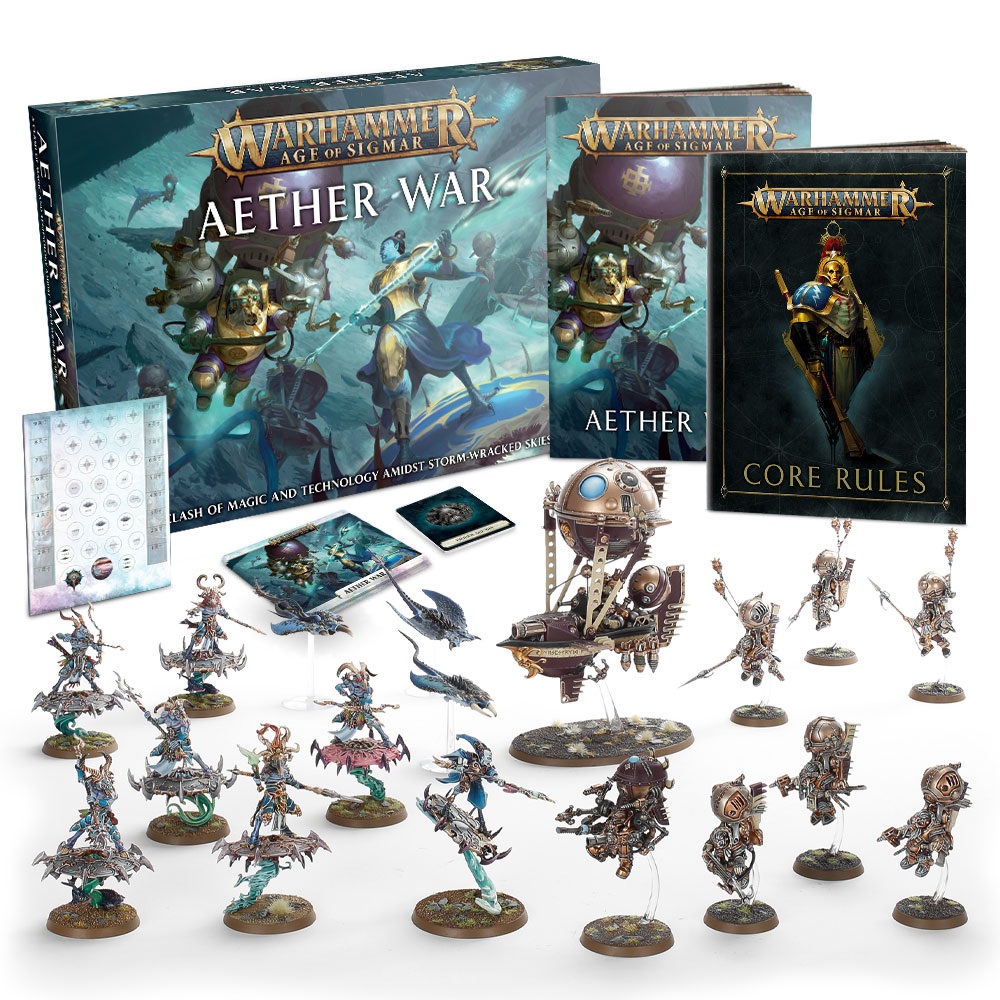 Disciples of Tzeentch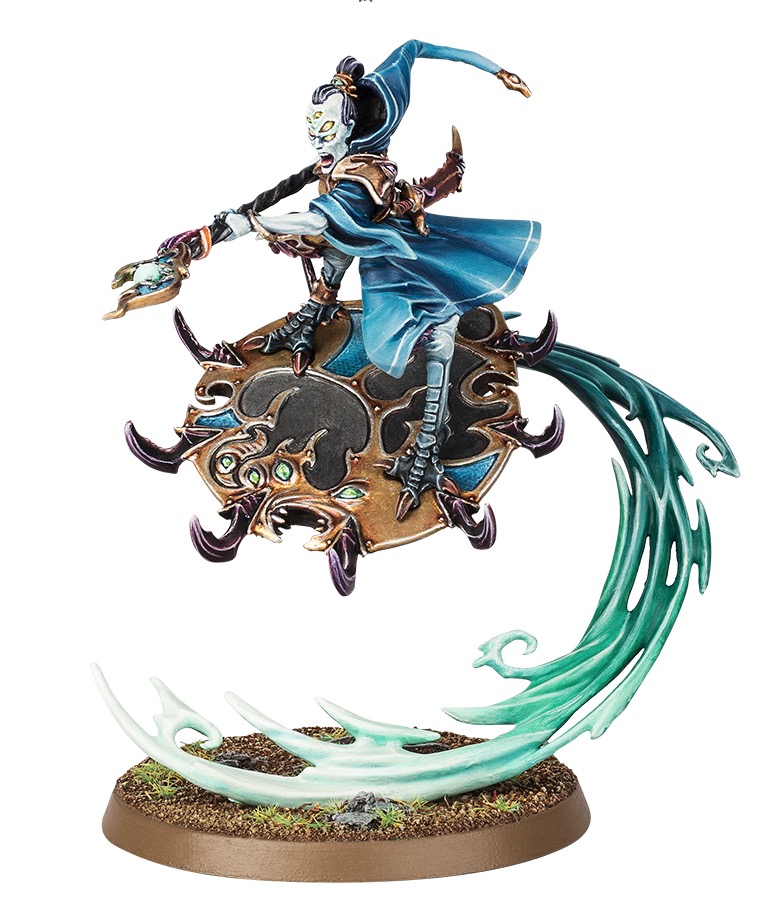 New Magister on Disc of Tzeentch – $35? (based on Tzaangor Shaman Pricing)
2 x Tzaangor Enlightened – $80 ($40 per 3)
Total estimated MSRP: $150
Kharadron Overlords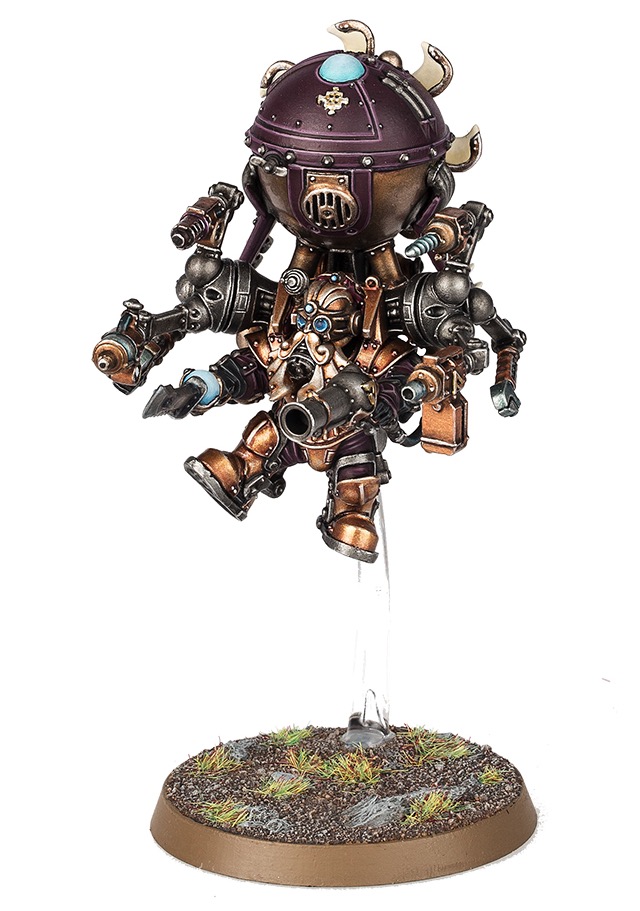 New Endrinmaster – $40? (Based on Brokk Grungsson Pricing)
2x Skyriggers –  $80 (One set of Skywardens, One set of Endringriggers – same box)
Total Estimated MSRP: $160
Battlebox Estimated Total MSRP: $310
Actual Price: ???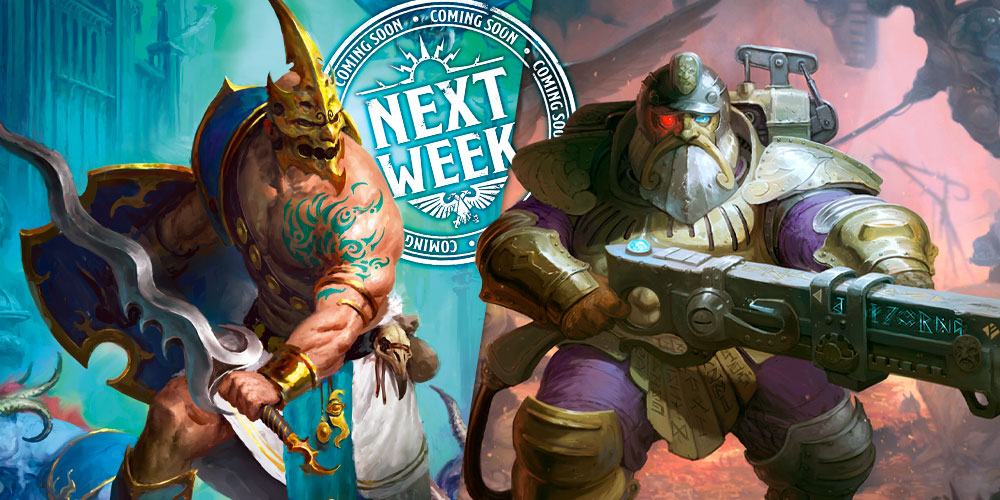 So this is the part where we do some guessing on the pricing. Based on previous battleboxes like the Realm of Chaos battlebox, AoS battleboxes typically go for around $160. Looncurse was $160. Carrion Empire was $160. However, we did see a price jump with the Feast of Bones box up to $195. We'll probably get confirmation on the actual pricing later today or tomorrow as those numbers will hit retail stores soon enough.
Is It Worth It?
At $160, it's clearly a deal! If the box does end up being $160, you're saving $150 just straight-up. On top of that, you also get all those handy extras – plus rules on airborne battles which are a new addition in the box. Furthermore, if you wanted to dabble in 40k, the Disciples of Tzeentch models can be used for that system as well, so that's basically a third army included in this box. Boom, you just increased the value by another $150.
However, if this box goes for $195…you're still getting a great deal. It might not be as sweet but with $310 worth of models packed in there you're still saving over $100. Let's not forget that the new Magister on Disc of Tzeentch or the new Endrinmaster with Dirigible Suit either. Those are currently only available in the box and if GW pulls a Looncurse on us again, those two models will only be available in the box for a while. We're still waiting on our Arch-Revenant release GW!!!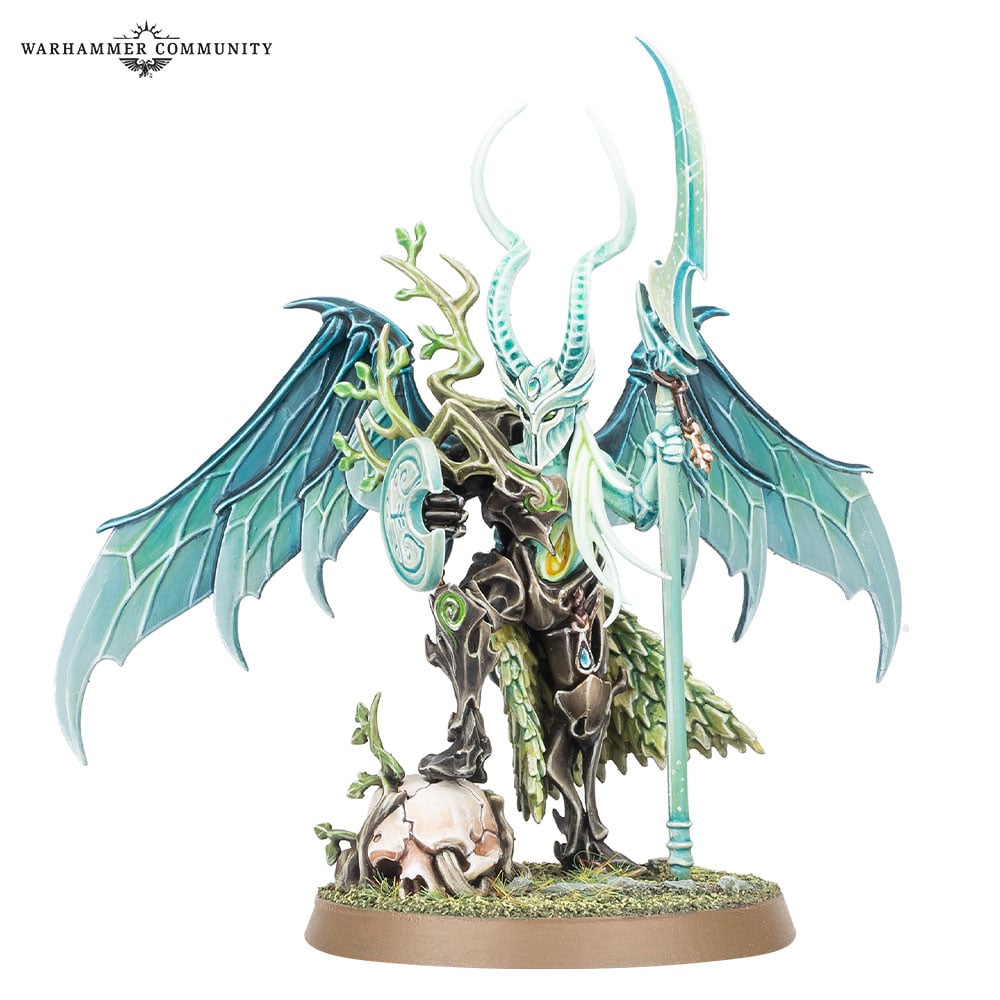 Still waiting on a solo release…
At the end of the day if you wanted to play either of these armies (or both) the boxed set is going to be worth it. If you split it with a buddy it's a heck of a deal no matter what. If you're playing Tzeentch in AoS or 40k, it's double the value (for the Tzeentch bits) as well. So yes – it's going to be worth it for the folks interested in either army.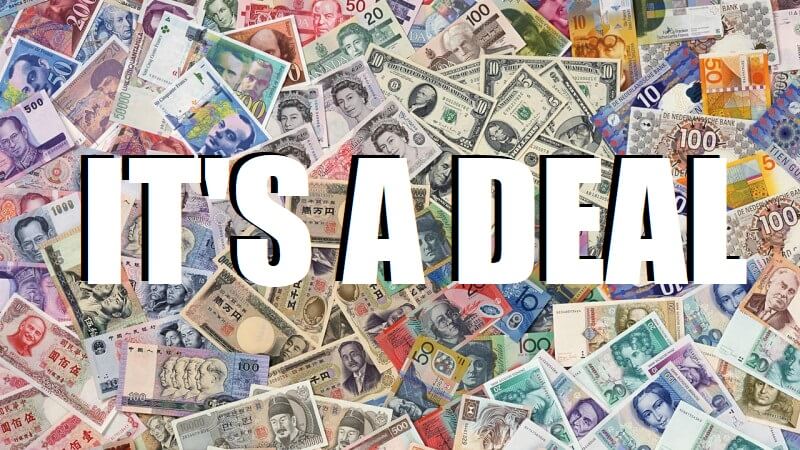 How fast do you think this one is going to sell out?