Tabletop Kickstarter Round-Up: December 11, 2019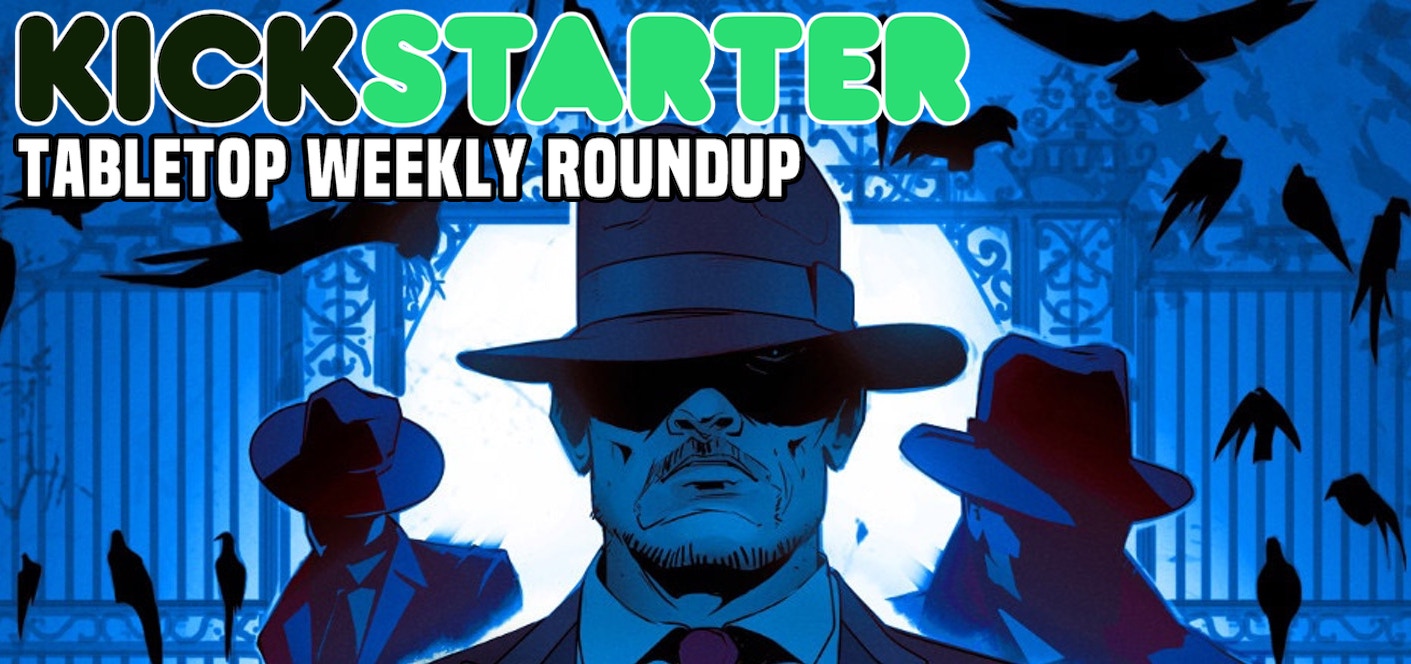 A versatile terrain system, an historical wall defense game, and a fun all ages game with tricksy goblins. Come check out this week's batch of crowdfunding highlights!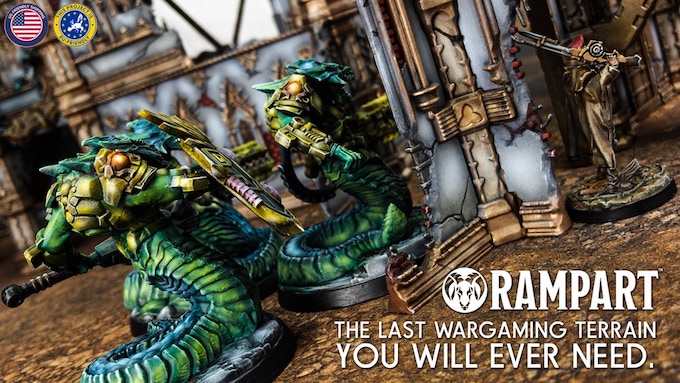 Assemble epic scaled tabletop terrain in a matter of minutes. Construct and built is differently every time you plat. Disassemble quickly thanks to its use of wargaming-industry standard magnets (not included). Customize the theme of each terrain feature with the customizable bits and use it in any gam you want as the scale fits all major titles. 
Three core sets are available along with some add-ons:
Kamuzi Temple
Eternal Cathedral
Cobalt Factory
A $49 stater pledge will get you a set of your choice plus all unlocked stretch goals.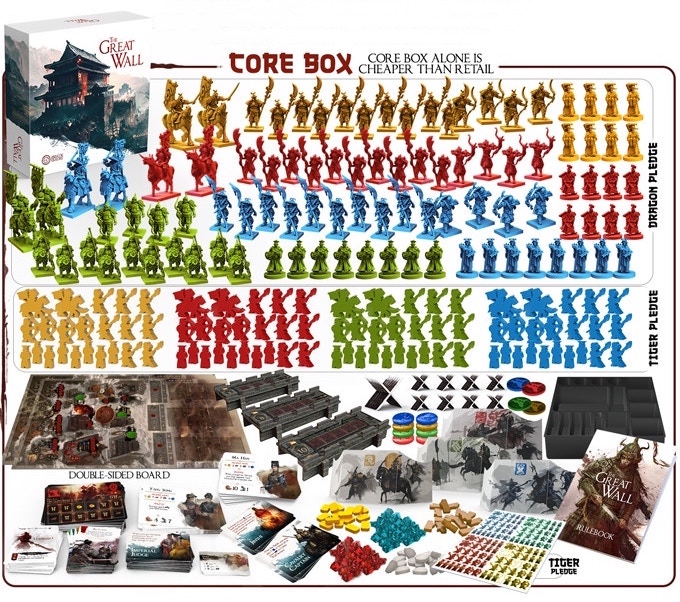 The Great Wall is a new major board game from Awaken Realms (creators of Nemesis, Tainted Grail, Etherfields, and many other acclaimed products) and our fresh take on Euro/worker placement type of board games!  Players will take the roles of generals of an ancient Chinese empire who lead the defense against ruthless hordes. You will need to gather allied advisors, manage your workers, recruit armies and, together with other players, raise and defend the Great Wall! As the game progresses, you will often need to negotiate and interact with other players, but make no mistake – there can be only one winner.
The core box with wood meeples and all stretch goals is $60.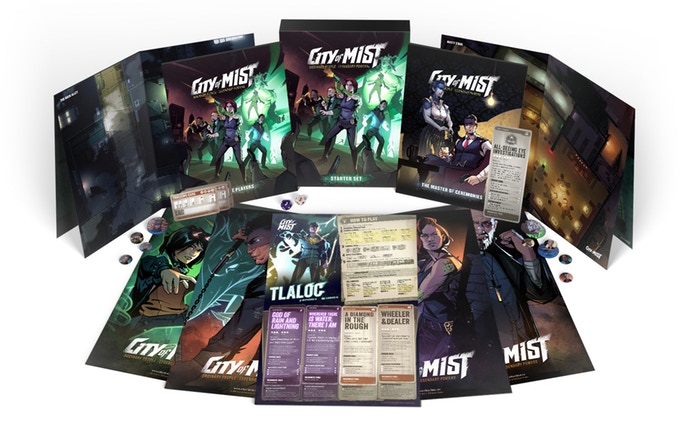 The City of Mist Starter Box is a "learn-as-you-play" introduction to the world and rules of City of Mist. You will play one of five anti-heroes with legendary abilities – the crew of the "All-Seeing Eye Investigations" agency – as they fight to free their neighborhood of Miller's Square from the grip of a mythic-powered underworld organization.
Play

a unique combination

of an

ordinary person

(with their ordinary life and problems) and

a myth, legend, or fairy

tale

(and their powers
Explore

a gritty modern city

rife with

legendary heroes, tricksters, and monsters

Discover

a cinematic,

narrative game system

powered entirely by descriptive

tags.

(There are no tables, calculations, or math in this game – making it ideal for creative players who enjoy focusing on the story and the characters)
The starter box with a physical player's guide and PDFs is $63.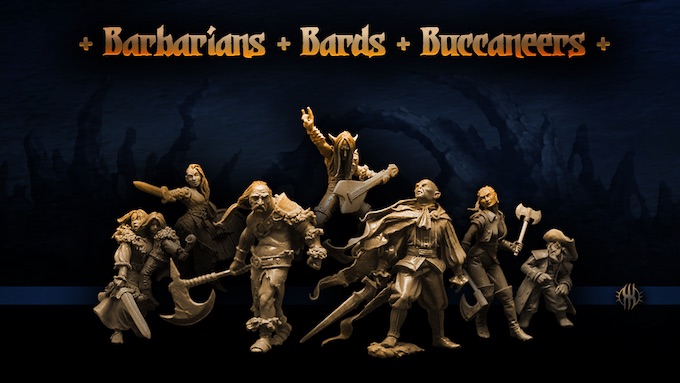 From Westfalia Publishing: This small campaign features a number of themed sets with 32mm scale miniatures. Some minis were made for our own gaming and painting pleasure, and some are from projects that never happened. Our schedule is packed during 2020, so we've decided to do a quick campaign and get these beauties of the shelf before the year is over!
Subscribe to our newsletter!
Get Tabletop, RPG & Pop Culture news delivered directly to your inbox.
A set of three minis is $19 and you can snag the whole set for $50.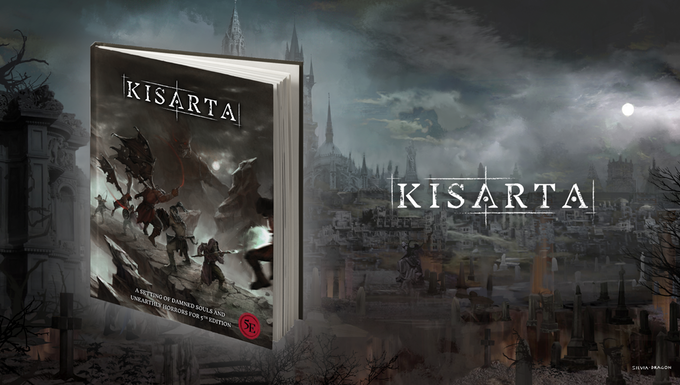 Welcome to Kisarta, a world of danger and horror, where you will face chaos, insanity and damnation as well as deadly enemies and frightening monsters.

The netherworld realms of Kisarta

are ruled by unholy and terrifying beings, and inhabited by the souls of the dead that awaken there. It is a place of struggle, and every adventurer must face constant danger and harsh challenges. 
You can get a PDF for $23 or a hardcover with all unlocked stretch goals for $45.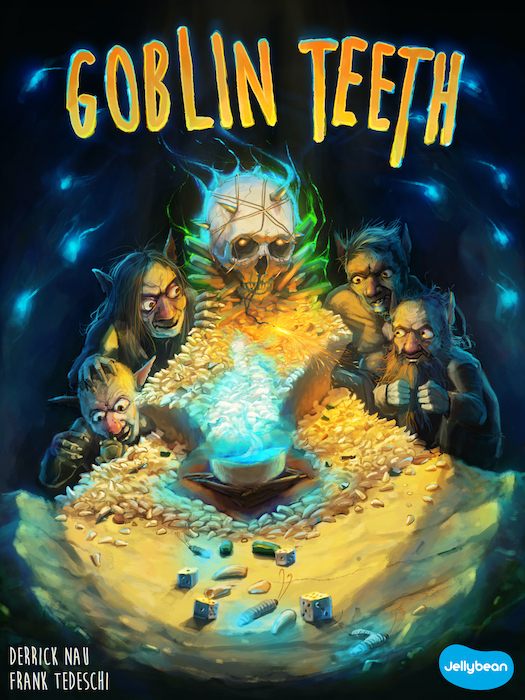 Goblin Teeth is a dice game for all ages – use your dice to claim treasures, play cheat cards to gain advantages over the other goblins, and win by being the first to collect all the best shiny bits!
A set is $19 and includes all promo cards and unlocked stretch goals.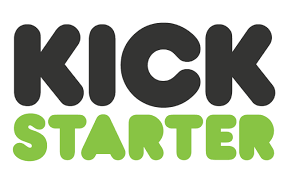 ~Which Of These Campaigns Caught Your Attention?