40K: Final LVO thoughts & Contest results :TFG Radio

This week on TFG Radio: Final thoughts just before the Las Vegas Open, by 3 of the LVO judges, Contest results, and more!
Hey everyone! Episode 54 is good to go. This episode we have a full house with Adam, Danny, John, & Tom. The guys discuss their final thoughts and prep work being done for the Las Vegas Open, we announce the winners of our Hate-Ku, answer listener questions, and more! Don't forget to stop by and say "hi" if you're at the Las Vegas Open.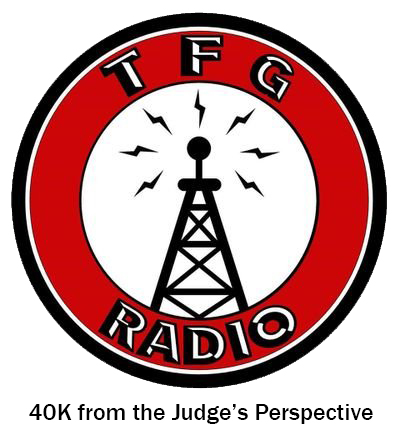 TFG Radio Twitch Stream Episode #54
~I hope you enjoy the show! Be sure to say something in the comments section. Whether it's your opinion of the show itself, or just to suggest something we could talk about in the future, be sure to drop us a line.

Latest News From BoLS: