Star Wars: Destiny Shut Down By Fantasy Flight Games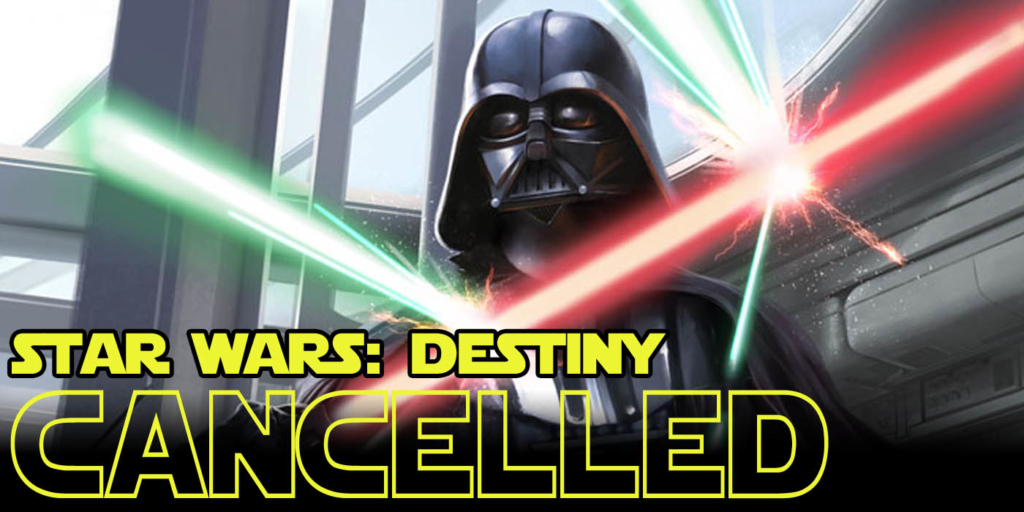 The Collectable Dice/Card Game is no more. Fantasy Flight Games has announced the end of Star Wars: Destiny.
Well, that is unfortunate. It appears that Covert Missions will be the next and final expansion pack for Star Wars: Destiny.
We regret to announce that with the release of Covert Missions, the Star Wars™: Destiny product line will be complete. To learn more about the final Organized Play events and hear from developer Jeremy Zwirn, click here. #StarWars #Destinyhttps://t.co/JXvklb9d30 pic.twitter.com/OEdqlCwJeW

— FantasyFlightGames (@FFGames) January 14, 2020
With the end in sight for this game, the Organized Play events and support are also going to end as well.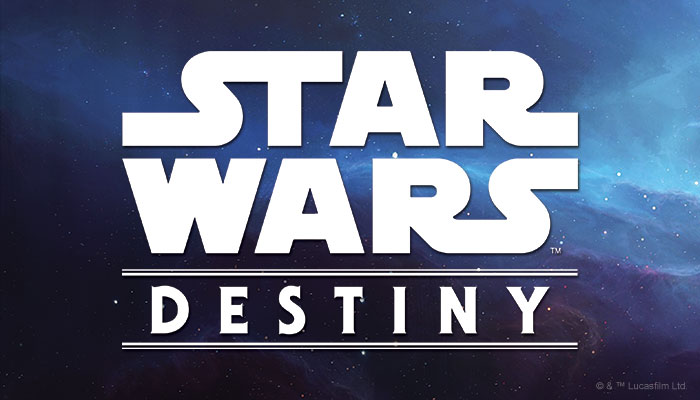 As Star Wars: Destiny draws to a close, Organized Play for this game is also coming to an end. We hope to have you join us for the final Star Wars: Destiny World Championship, taking place on May 1–3, 2020, at the Fantasy Flight Games Center in Roseville, Minnesota, and serving as the ultimate culmination of skill for Star Wars: Destiny players. Tickets will become available on Wednesday, January 15 at 12:00 PM Central Time, and can be found here! Players with reserved seats can claim their seats by filling out the form here.

Even if you can't join us for the Star Wars: Destiny World Championship, one final kit is coming to local retailers near you—the Echoes of Destiny kit. Launching after the World Championship, this kit supports a series of trilogy sealed tournaments, as well as a special tournament that will provide participants with one copy of every card and die fromWild Horizons, the unreleased tenth set of dice and cards for Star Wars: Destiny. We'll have more information to share about the Star Wars: Destiny World Championship and the Echoes of Destiny kit in coming months!
If you are a fan, player or collector, the good news is that the Star Wars: Destiny products are still going to be sold online while supplies last. Unfortunately, that also means if you're still chasing that one particular card or die, your time is quickly running out.
Subscribe to our newsletter!
Get Tabletop, RPG & Pop Culture news delivered directly to your inbox.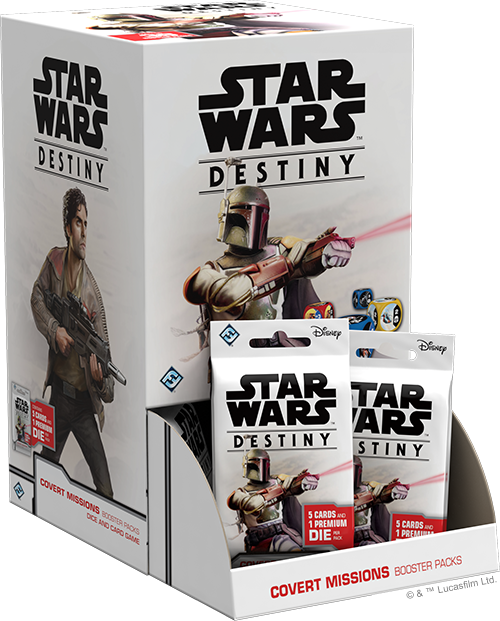 What's unclear is exactly how this is related to the layoffs and restructuring happening at FFG currently. Online reactions from fans are understandably sad and frustrated. But there is also concern for some of the other game systems related to FFG and Star Wars about their future. It wasn't that long ago that Star Wars: Imperial Assault was also shuttered. Now, that could have been to stop any confusion between Star Wars: Legion and it, but at the same time, Star Wars is also one of the biggest and most iconic IPs in the Industry as a whole.
There are also some other theories floating around that Star Wars: Destiny was shuttered due to it's issues with supply chains. We've had retailers comment that they would get shipments in, sell out almost instantly, and then be unable to get more product in to keep up with sales. That led to players/collectors getting frustrated and unable to get more cards which in turn let to players abandoning the game. But again, that's not the official reason given. All we have from FFG on the record is the tweet above and their farewell article which you can read HERE.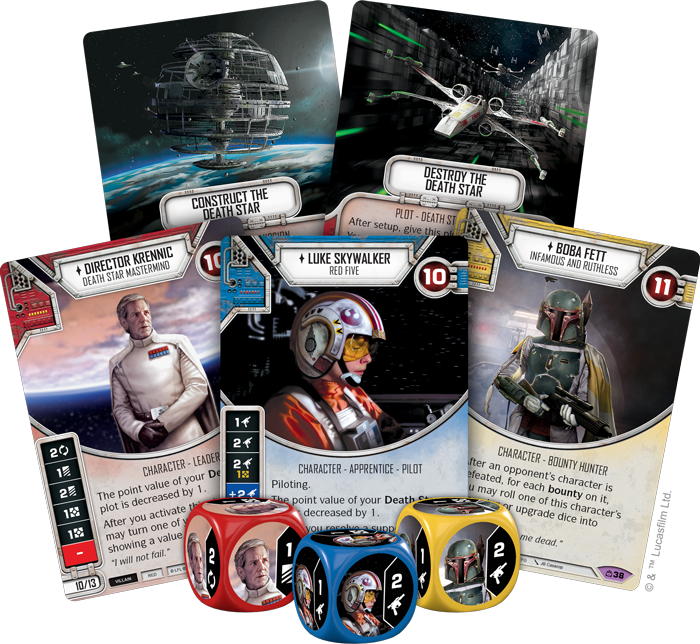 Star Wars: Destiny did have a unique mix of card/dice mechanics and also fast and fun gameplay. It's a bummer that it's getting the axe from FFG. So if you've got a favorite deck – hang on to it and keep the dream alive.
So long Star Wars: Destiny. Thanks for the all the fun.
Latest News From BoLS: