D&D and Death Metal Collide As The Black Dahlia Murder Release Verminous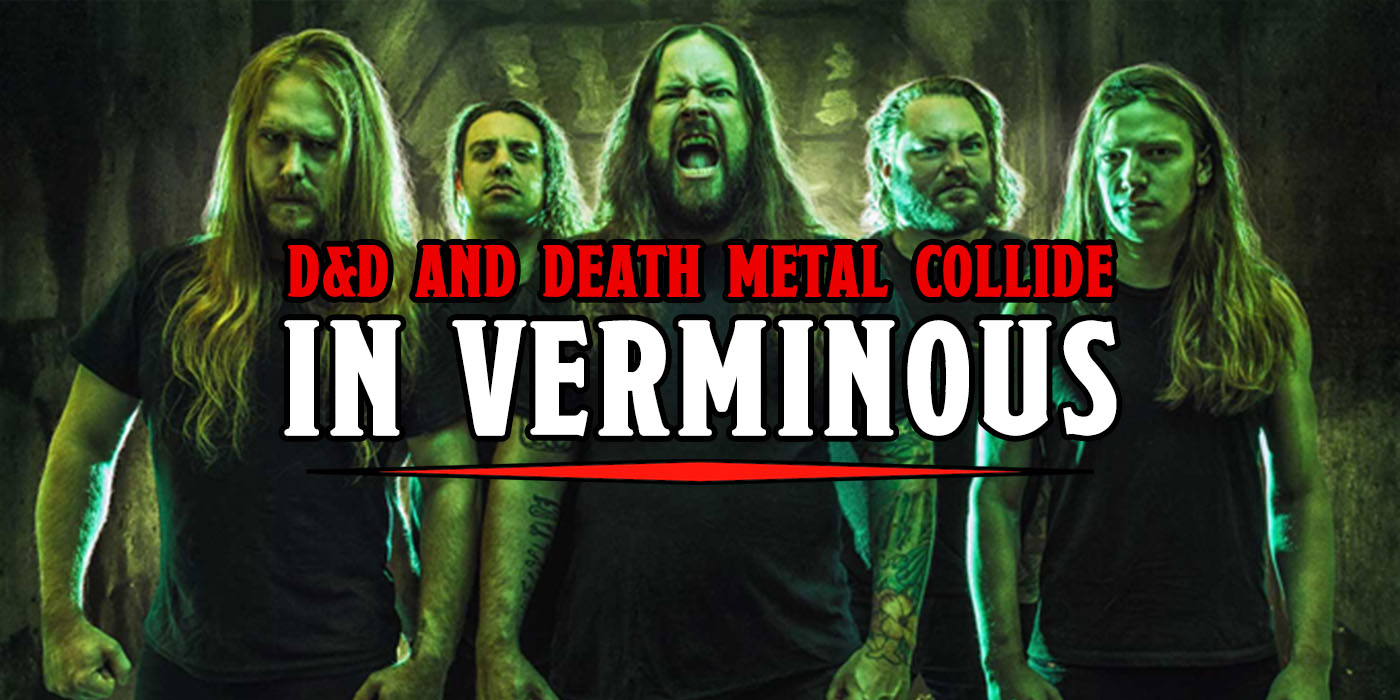 The crossover between metal and nerd culture isn't as small as some people may think, and in April you will be able to experience the exact intersection yourself when The Black Dahlia Murder releases their 5E module based on the title track of their upcoming album, Verminous.
If you're not familiar, The Black Dahlia Murder is a death metal band from Waterford, Michigan. Their latest upcoming studio album, Verminous, comes out April 17th of this year and if you preorder from Nightshift Merchandise, you can get their RPG bundle: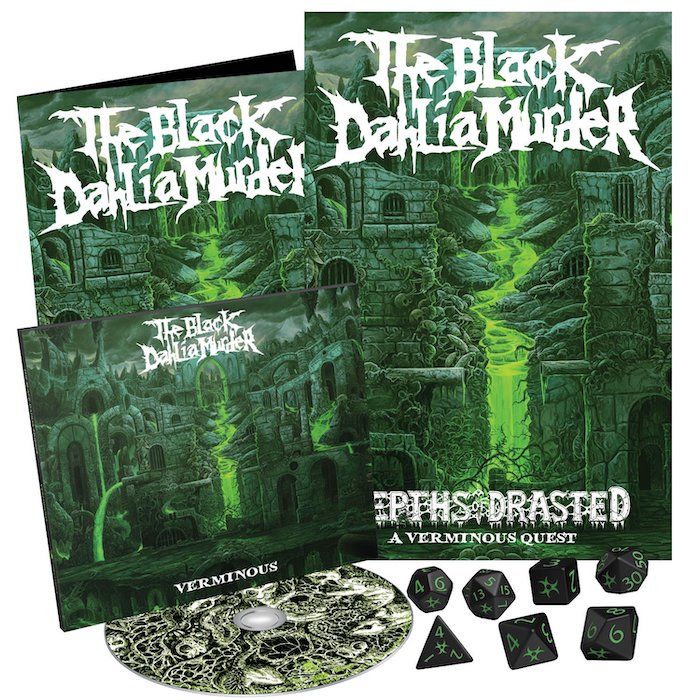 "The ultimate way to experience Verminous! Blast the album as you and your party explore and battle your way through the ruined kingdom from the cover of Verminous and discover the Depths Of Drasted! A completely original Dungeons & Dragons 5th Edition compatible RPG module based off the title track and album cover by the low-brow, heathens at Dungeon Punx featuring creatures, maps and art by Nerdgore. This role playing experience has been carefully crafted to please complete beginners and experienced gamers alike (we recommend picking up a Dungeons And Dragons 5th Edition Players Handbook if you have not previously played).

Box Set Includes:
———————-
+ Digipak CD
+ 24-page 8.5″x5.5″ campaign booklet (complete custom D&D 5e compatible one-shot campaign by Dungeon Punx based on the Verminous cover art and title track)
+ 7-dice set (black and green D4, D6, D8, D10, D10%, D12, D20 w/ custom toxic crescent moon symbol)
+ 18″x9″ die-cut Dungeon Master's screen
+ 4x maps
+ 4x creature encounter cards
+ 5x blank character sheets
+ Hand-numbered box (~9″ x 6″ x 2″)
+ Limited to 500 copies for each color dice (1,000 total)"
I'm generally in favor of anything that can make an existing player of D&D feel like they can bring their other passions to play in their campaigns, and potential future players finding a love for tabletop RPGs in seemingly unexpected ways. Verminous gives players a way to feel more closely immersed in the game and the music and incorporates a handy soundtrack to your game.
---
Are you a metal fan? Does Verminous (the game or the album) look like something you'd like to add to your collection? Which worlds would you like to see collide with TTRPGs next?