It's so easy, even a N00b can do it!
Howdy, partners! In this crazy world of nasty combos and literally every player playing Iron Hands now, the game can get unfun real quick. Unless you heed my sage advice and do these things I say, you will forever be relegated to the L column for the rest of your days. Come. Sit down. I have a warm fire burning. Ignore that it is on the carpet in my living room.
Shhhhhh. Don't worry, I disabled the smoke detectors.
Trick #1
One way that this game can be super unfair and unfun is when your opponent has a ridiculous amount of fire power. But what do these weapons generally need for shooting? Line of sight. If you add more large terrain on your battlefield, it does two things to enhance your game. It blocks line of sight from these crazy good weapons and gives you options to wage guerilla style warfare on your more powerful opponent. It also limits the amount of awesome firepower they can drop down on you at one time. My apologies in advance if your opponent has a Basilisk battery or a bunch of mortars.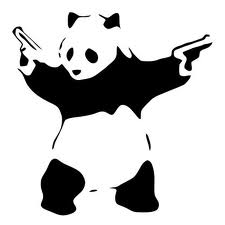 Or Xray Vision Pandas.
The other thing that adding terrain to your battlefield does is give you cover, dummy. Sure, your Space marines opponent may be getting additional AP on their weapons this turn, but if you're in cover it will negate their cheesery. Most line of sight blocking terrain also has area terrain elements to it so this is a win-win. As a bonus feature, the more terrain you have, the more tactical it makes the game. You have to make choices such as Path A or Path B instead of just running straight forward. Boards with more terrain also look way better.
Trick #2
Something I see a lot is people just playing Kill Points without objectives which is just playing into the cold iron hands of the Iron Hands and their buddies. Kill Points is just about damage output, and if you are already playing against a more powerful opponent, why make it easier on them? Another issue I see constantly is that people put way too few objectives on the table. Multiple objectives makes castle-and-shoot armies have to move to grab objectives which will cut down on their damage output.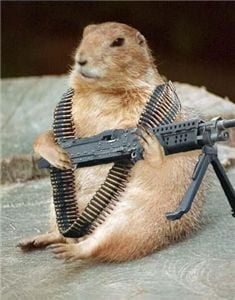 Sly Marbo as a hamster.
I suggest never playing with fewer than 5 objectives. One in each deployment zone and three across the middle line or something like that, make people move for their points. I see single-objective games going on all the time and that is no different at all from Kill Points games. I don't care who you are, nobody likes to be shut out of points. You might be tabled, but if you at least got a couple points then you still feel like you did something and weren't just completely crushed. What would be more fun to play, a game where you lose 10-15 or just plain lose with no score?
Trick #3
Everyone plays Iron Hands. I have roughly 14 40k armies and I have been busy repainting them all to be Iron Hands. I have Iron Crons, Iron Orks, Iron Guard, Ironstealer Cult, Iron Paws, etc. The Irons Paws thing is my old Space Wolves army because I thought it was a cute rename. Shut up, I'm a proud pet parent and my pug is smarter than your honor student. It's a rescue: I mean, who saved who? Lord, help me be the person my dog thinks I am. The more people I meet, the more I love my dog.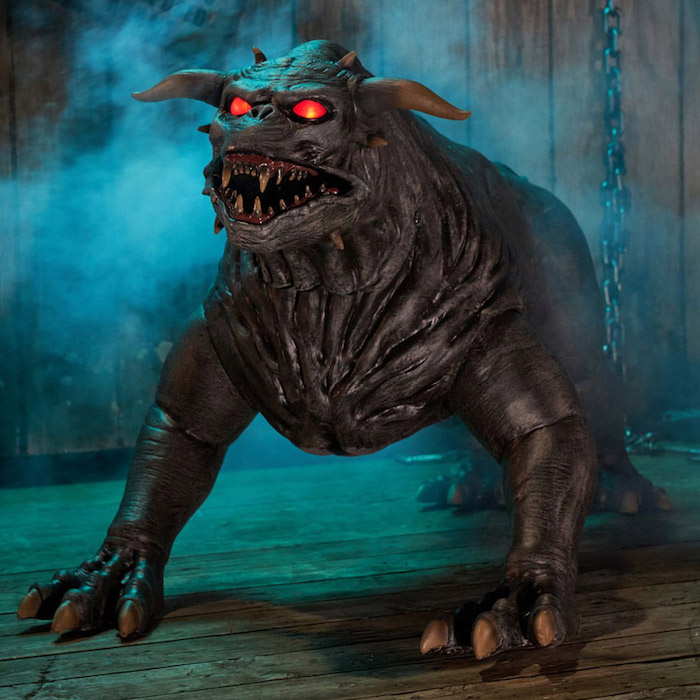 Isn't he a good doggie? I wish I had a Milkbone or something.
Aaaand, that's all the stupid pet-related bumper stickers I can think of. Back to the topic at hand.
I have a dream of a perfectly balanced 40k game where all armies are Iron Hands. We all take no damage, deal infinite AP, and each weapon is damage D20. Nobody ever wins or loses because every game is a draw. Players will eventually resort to counting the number of vehicles in each list and awarding a winner without playing. The list with the most vehicles wins.
It would be balanced, simple, and games would be quick. Ahhhh, the perfect game.
Bonus Tip
Never underestimate the power of passive aggressive bullying and peer pressure. You got a person at your club that is a try hard? Sick of him deleting units on a 4+ roll? Don't play him. Sneeze in his dice case. Shun him. When he comes in the room begin yelling "Shun! Shun!" and pointing at him. I'm not gonna tell you to spit on him, but I feel like you know what you should do.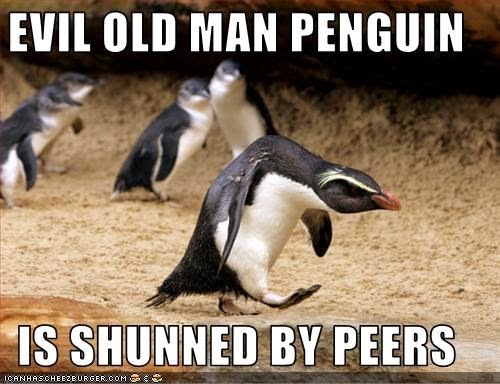 Best case scenario, he changes his ways and everyone hails you as a hero. Middle case scenario he leaves the group and everyone hails you as a hero. Worst case scenario, you look like a lunatic and you are banned from your store. But if they can't take you at your most crazed, then they don't deserve you at your … other mode. Whatever that is.
Am I Wrong? (I already know the answer)
Hey! This article is brought to you by my top-tier Patreon supporter Mike Cowley!
Thanks Michael, smooches!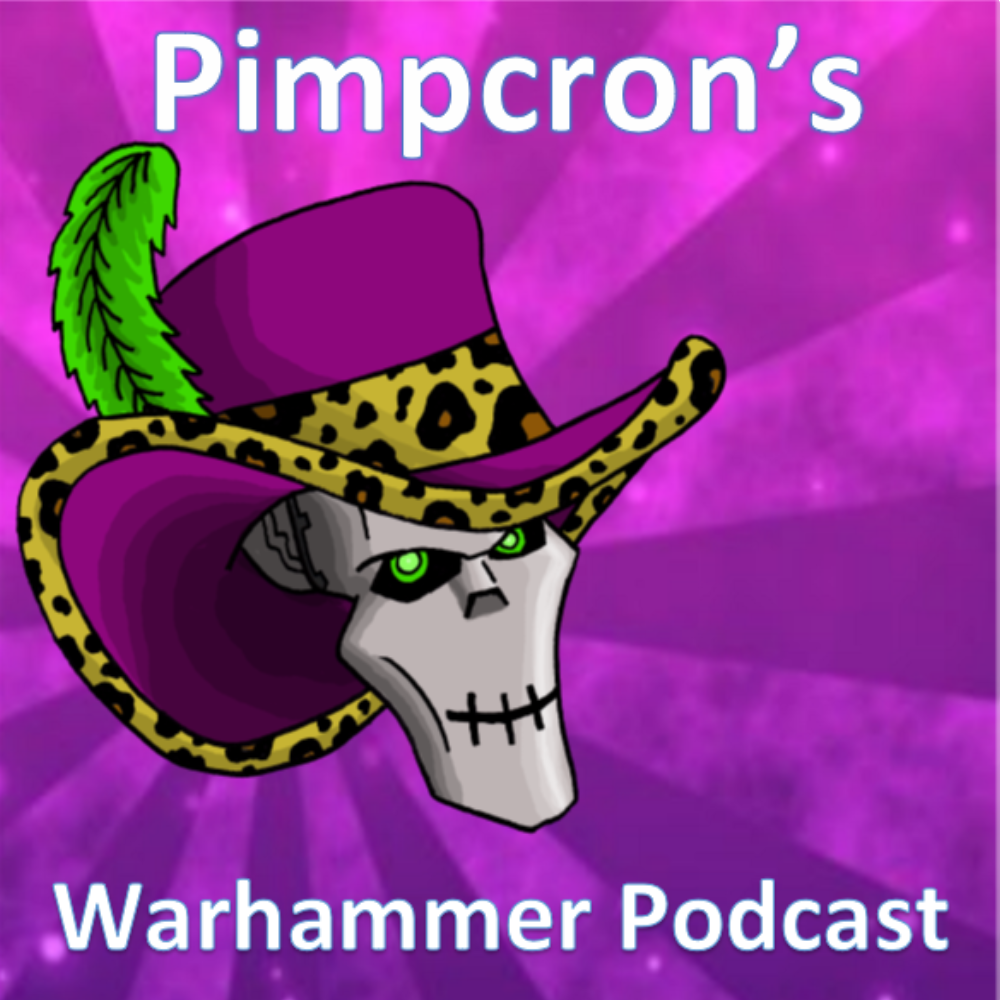 We're on Podbean, Stitcher, iTunes, Spotify, and others!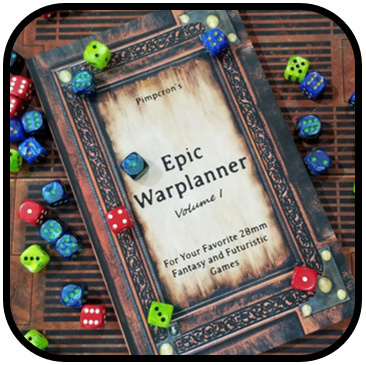 Pimpcron's Narrative Wargaming Supplement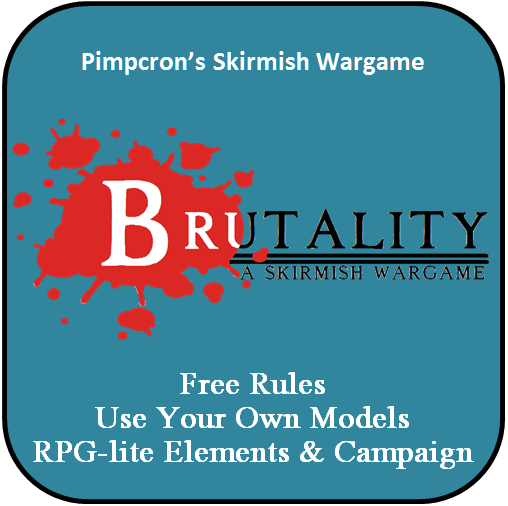 Or contact me at [email protected] for the latest rules if you don't do the Facebooks.