Star Wars: Legion – Two New Specialist & Two More Units Enter The Fight

Padmé , Cad Bane, More Droids and ARC Troopers?! It's a whole new batch of Legion units heading to the game!
Fantasy Flight Games recently announced 4 new expansions coming to Star Wars: Legion. We've got the basics to look at today and you can bet that we're going to see more previews of these units in the very near future.
Padmé Amidala Operative Expansion $14.95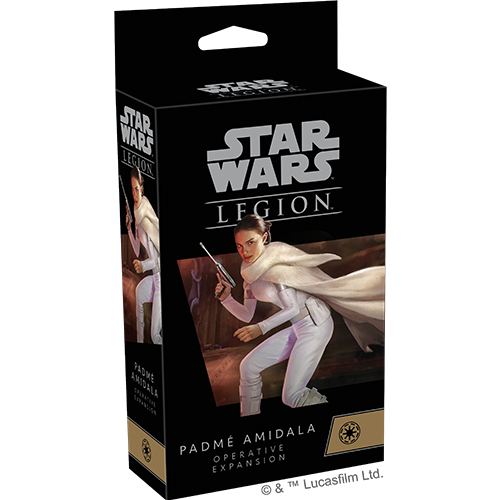 The Galactic Senate is no place for civility. Full of politicians squabbling for their own interests rather than those of the worlds they represent, it is easy for an idealistic Senator to be cast aside. Despite this, Senator Padmé Amidala continues to fight for the principles of freedom and democracy from the floor of the Senate and—if necessary—the battlefields of the Clone Wars.

This expansion for Star Wars™: Legion contains one finely sculpted, unpainted Padmé Amidala miniature, enough for one operative unit, along with a unit card, six upgrade cards, and Padmé Amidala's three signature upgrade cards to field in battle.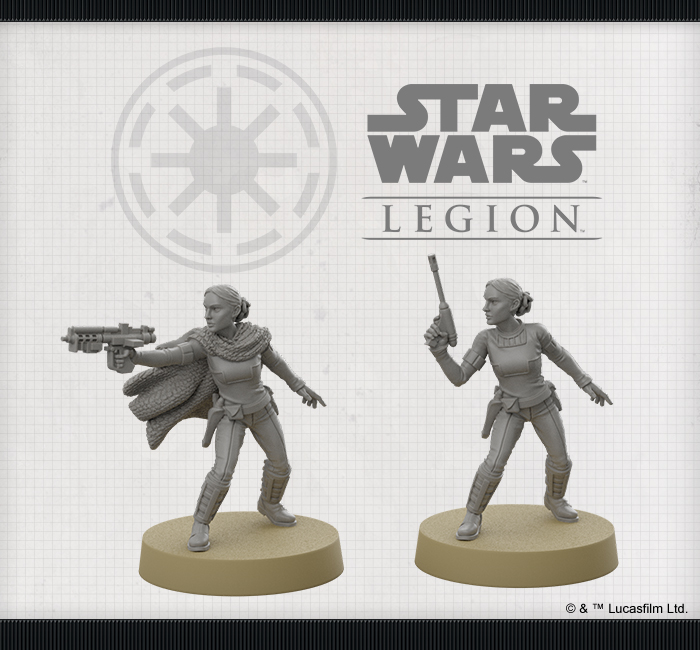 Cad Bane Operative Expansion $14.95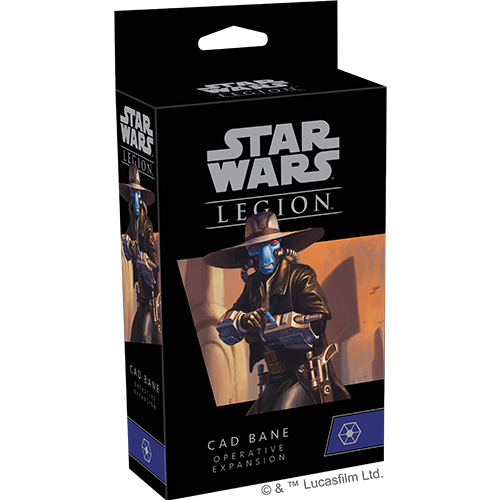 There are some jobs drbattle droids just can't complete. When a task requires a little more finesse, the Separatist Alliance doesn't hesitate to hire a professional bounty hunter like Cad Bane. Willing to take on any job with no questions asked, Bane doesn't adhere to conventional tactics, instead manipulating others to his advantage.

This expansion puts all of Cad Bane's skills at your disposal and gives you plenty of options for assembling the unpainted hard plastic miniature you find in it. In addition to being able to choose whether Cad Bane enters battle with his signature wide-brimmed hat, you can also build the miniature with his dual LL-30 blaster pistols or with a single pistol and one hand activating his electro gauntlets. Rounding out this pack are a unit card, six upgrade cards, and Cad Bane's three signature command cards.

Subscribe to our newsletter!

Get Tabletop, RPG & Pop Culture news delivered directly to your inbox.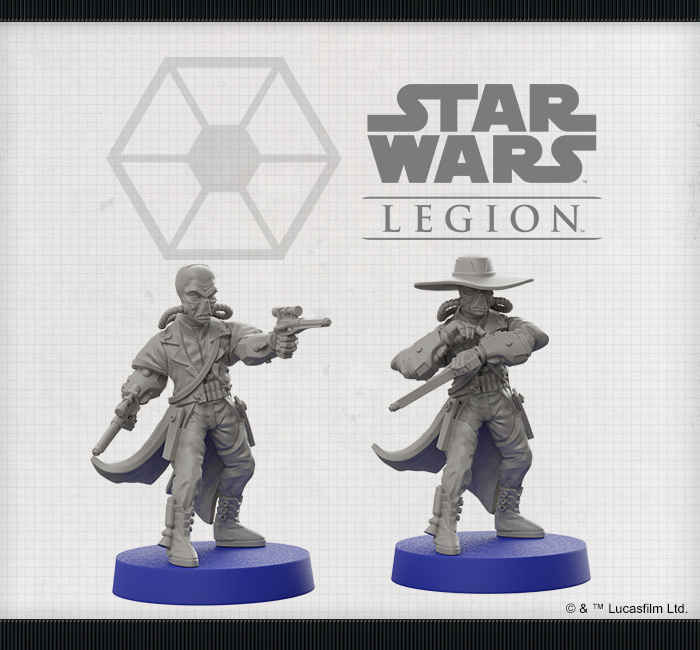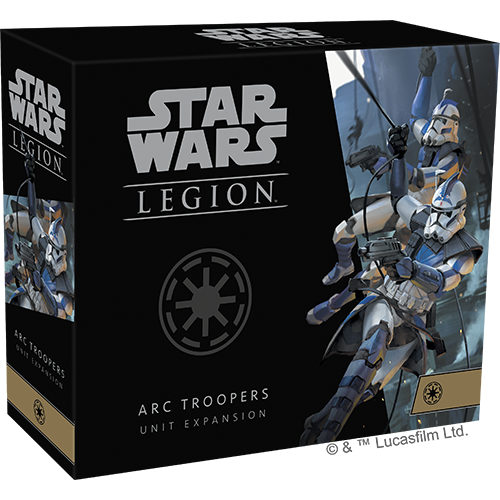 ARC Troopers are among the most elite clone troopers, utilizing specialized equipment and intensive training to push their physical, tactical, and strategic skills to the limit. These troopers are capable of undertaking the most arduous missions, and the unshakable resolve has turned the tide of many vital battles in the Clone Wars.

No matter how you decide to use them in battle, you'll find plenty of ways to customize your miniatures in this expansion. In addition to multiple helmet options for every ARC Trooper, some troopers can be assembled wielding dual DC-17 hand blasters or with a powerful DC-15x sniper rifle. Finally, several troopers are highly posable as they blast into action with their JT-12 jetpacks. In addition to their appearance, eight upgrade cards let you outfit your ARC Troopers in battle and two unit cards let you add them to your army as either a full unit or a two-man strike team.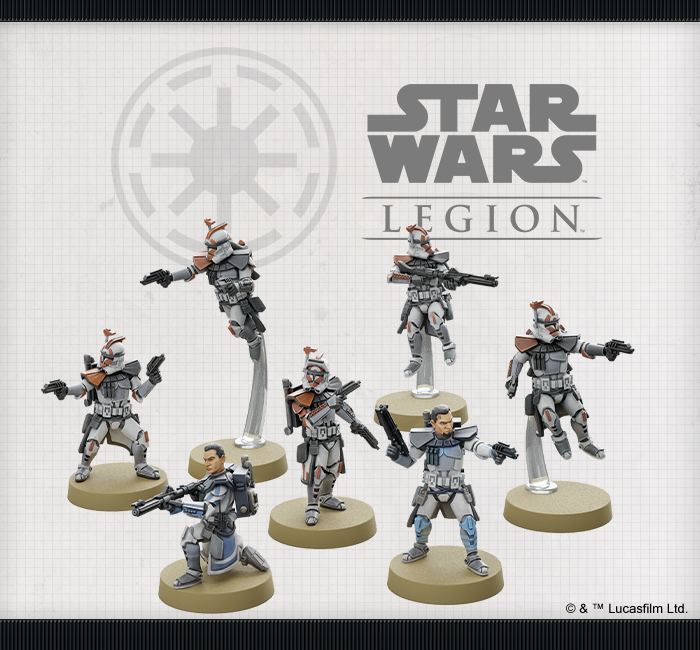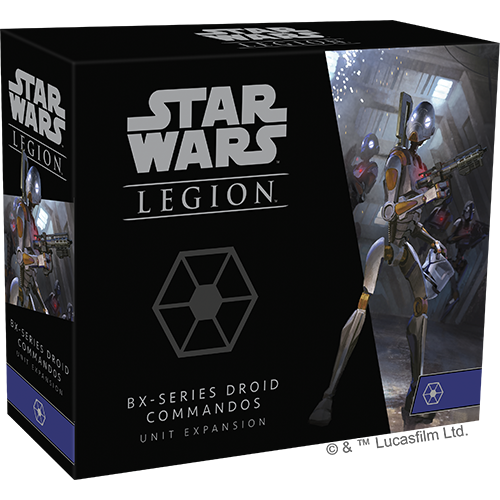 BX-series droid commandos represent a major step forward from their B1 battle droid cousins. Cunning, stealthy, and deadly in close quarters, the elite commando droids are capable of laying traps and ambushes to catch their foes flat-footed before finishing them off with salvos of fire or up close and personal with their deadly vibroswords.
The seven unpainted, finely detailed BX-series droid commando miniatures you find in this expansion are highly customizable. Several weapons options—including blasters, vibroswords, and a dioxis charge—as well as deflector shields give you the freedom to build the unit of commando droids you've always wanted. Beyond their appearance, eight upgrade cards invite you to fine-tune how your droids operate in battle while two unit cards give you the chance to field them either as a full unit or a two-man strike team.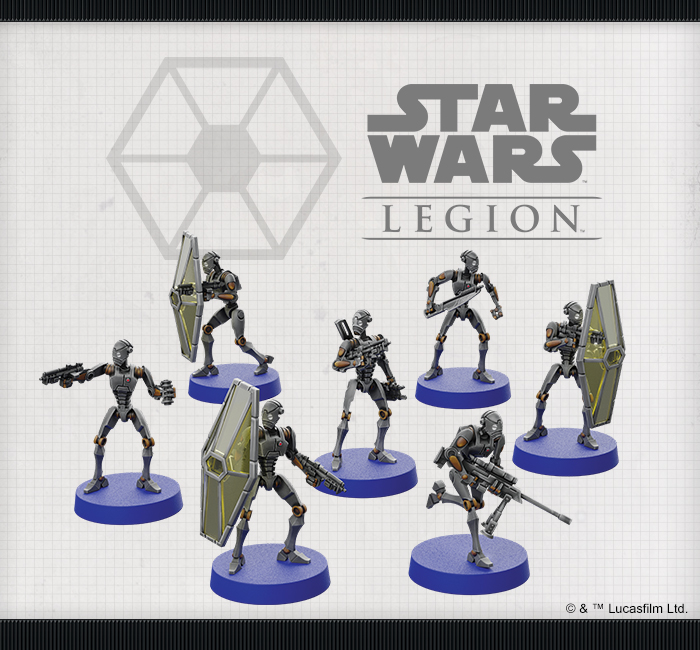 The Galactic Republic faction is really shaping up…Send in the Clones!