Arkham Horror: The Board Game – 'Under Dark Waves' Announced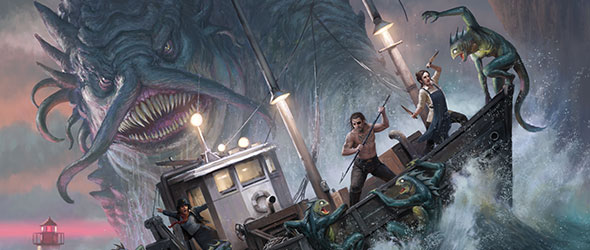 Fantasy Flight Games has announced a new expansion for Arkham Horror Third Edition – it's time to go Under Dark Waves!
If you've been waiting for another expansion for Arkham Horror, your wait is almost over. Under Dark Waves has been announced and it's going to be massive!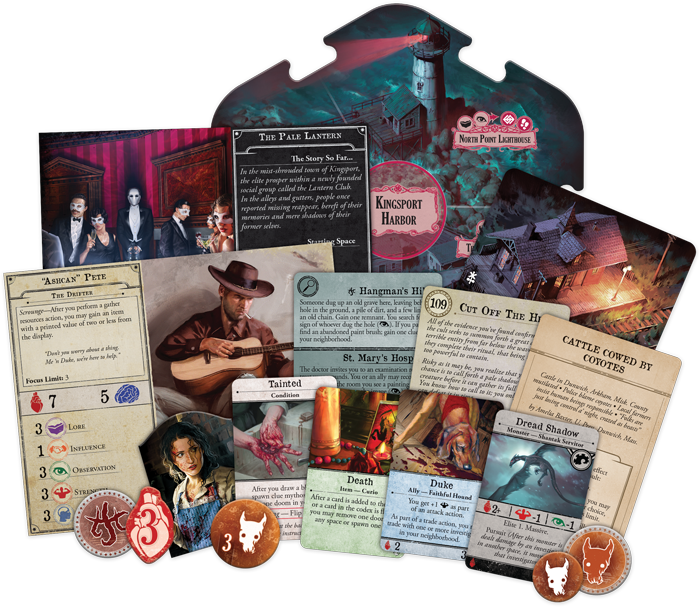 With four new scenarios—the same number of scenarios that came in the Arkham Horror Core Set—Under Dark Waves brings a massive amount of replayability to the game, challenging you to travel across Massachusetts, from the city of Arkham to Kingsport and Innsmouth. You may be shivering in the ice-cold winds wrought by cruel Ithaqua or facing an onslaught of Deep Ones sent from Y'ha-nthlei to corrupt the surface world. Whether it's terrifying moon-beasts, squamous deep ones, or accursed dreamers, you'll face new dangers in every scenario.
Four new scenarios along with new investigators (8 total), two new double-sided locations,  and over 150 new cards, it's going to be a massive expansion.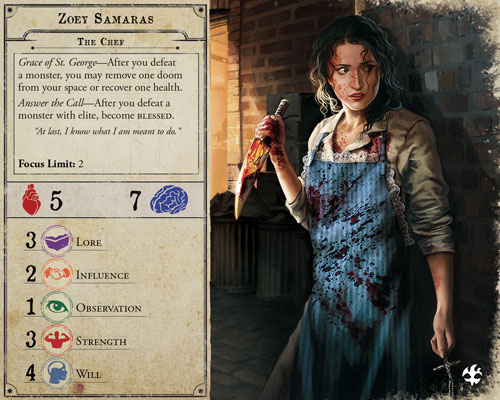 Confirmed so far for the Investigators are favorites like Zoey Samaras, "Ashcan" Pete, and Stella Clark. Each investigator will have their own special equipment and options.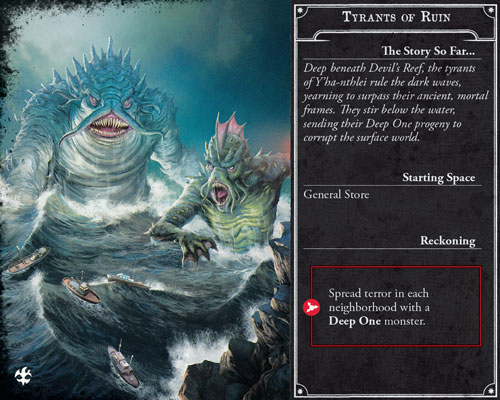 The new scenarios will take players on a trip to places like Kingsport and Innsmouth. You can bet to face all manner of strange creatures and challenges from the cold depths with this expansion.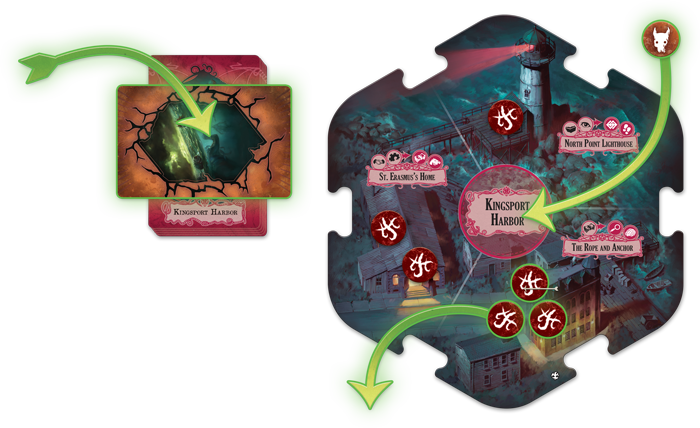 This new expansion is slated for a release in Q3 of 2020! Get ready to face the depths and all the horrors below!
Subscribe to our newsletter!
Get Tabletop, RPG & Pop Culture news delivered directly to your inbox.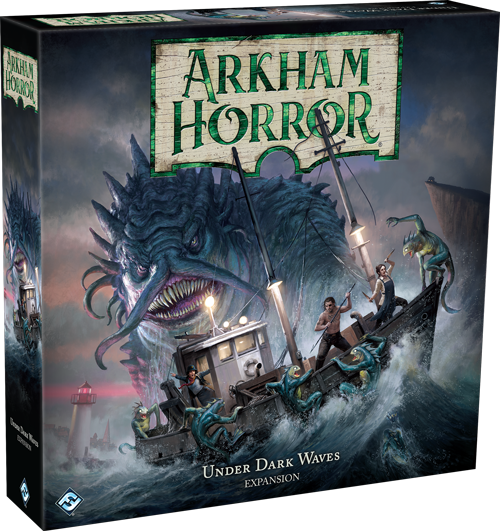 Cold salt waves beat on the New England coast and thick fog rolls in off the bay, obscuring the small fishing hamlets that nestle in the darkness. Dark things creep along the shoreline, strange lights glide deep beneath the surface of the Atlantic, and the pallid villagers go missing with disturbing regularity.

Under Dark Waves is a new large box expansion for Arkham Horror, taking your investigations beyond the town of Arkham to the other ill-fated towns of Massachusetts. Two new double-sided tiles bring Kingsport and Innsmouth to vibrant life, while eight more investigators arrive to join your party, ranging from a drifter like "Ashcan" Pete to a letter carrier such as Stella Clark. These investigators will have their work cut out for them with four entirely new scenarios pitting them against the horrors that lurk beneath the ocean waves. With over 150 encounter and event cards, alongside new assets, monsters, conditions, and the terror mechanic, Under Dark Waves boasts a vast undersea treasure trove, pulling you into some of the Cthulhu Mythos's most compelling tales.
It's cool – I know a sailor who can help us out…