Geekery: WWE Smackdown Without an Audience is Very Strange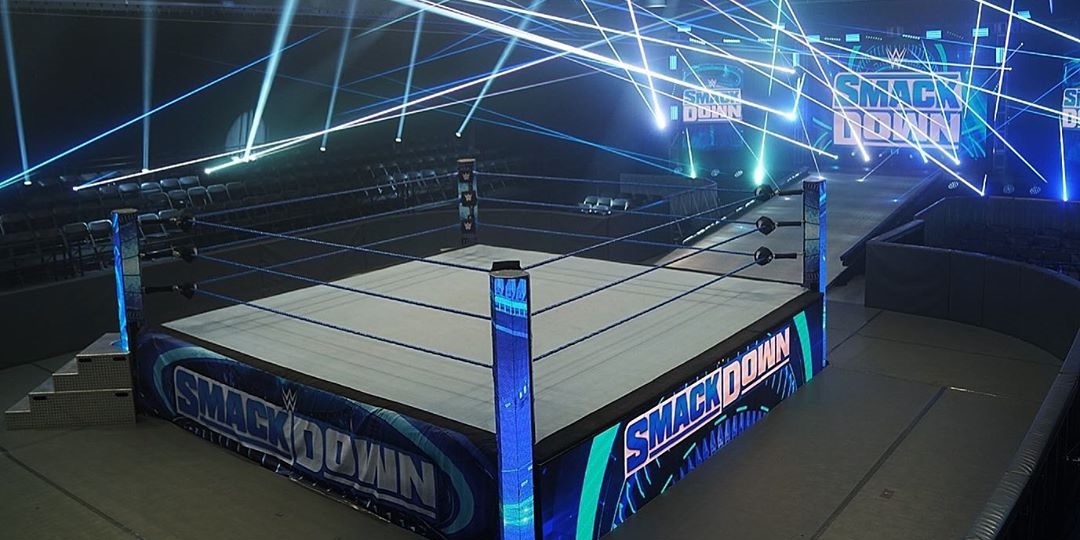 Wrestling is very much an audience participation event – fans bring signs, cheer on their favorites, and boo all of the heels. This week the WWE decided that the show must go on despite the pandemic – but without crowd participation. The result is deeply weird. Last Friday's SmackDown featured some WrestleMania previews including a verbal showdown between Bray Wyatt and John Cena. Bouts included Daniel Bryan vs Cesaro, Jeff Hardy vs King Corbin, and a tag team bout with Bayle, Sash Banks, Alexa Bliss, and Nikki Cross. It was a pretty packed night – not counting the empty seats.
The highlights just show how important the crowd is. It's almost avant-garde theater without the audience. It was shot at the
WWE Performance Center
instead of an arena. The small space somehow even weirder. We'll see how long they'll go like this before following suit with the NBA, NCAA, UFC, and others. There are already 
reports
that WrestleMania 36 will likely be rescheduled.
In other coronavirus wresting news, AEW is re-locating shows and is instituting a strict audience policy (I'm sure they'll have to opt for no audiences pretty quick given what the CDC is currently recommending). They are letting their talent decide if they want to participate, as well. Adam "Hangman" Page put out a press release last week about the situation…
— HANGMAN PAGE (@theAdamPage) March 13, 2020
Good advice all around. Keep an eye out for changes in both organizations' schedules, there's bound to be more shifts and possibly cancelations in the future.
Stay safe out there, folks.