Goatboy here and to get us through these weird times here's my thoughts on the Space Wolf update in Psychic Awakening.
Overall the Space wolves section fits into the same sort of thing as the other Psychic Awakening Marine updates where they get a bunch of Primaris stuff, a few new strats, Litanies, and even some new Relics.  We didn't get any extra spells – but I expected as much as the Space Wolves have their own.  Overall I find the book kinda meh as they don't really do more than say the White Scars or even provide much of a different flavor than the Raven Guard – who are the current probably-too-good Marine army.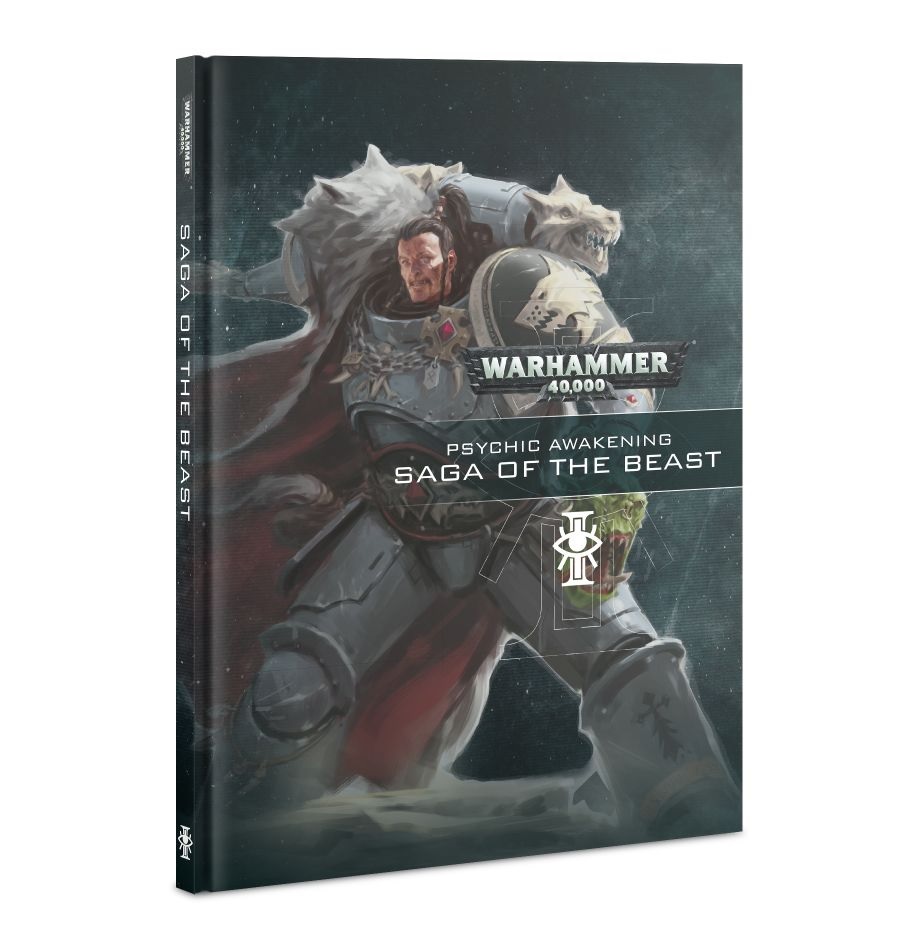 What I Liked!
Wolves get Doctrines which is a good thing.  Of course the extra Doctrine they get is in assault and while you could still just do it with Marines build your own chapter ability you now get it on top of all the other stuff.  Is it good?  Well the army list wants to be in assault so it helps them punch harder when they get to turn 3.  If they get to turn 3 that is.  That is the big rub in all of this is that while it is great it is in a doctrine they get to use for awhile it isn't nearly as good as say how damaging some of the other ones that get to be used earlier.  Still it isn't terrible just kind of ok.  I just like they get to use doctrines for other things like first turn damage from heavy options and other fun stuff.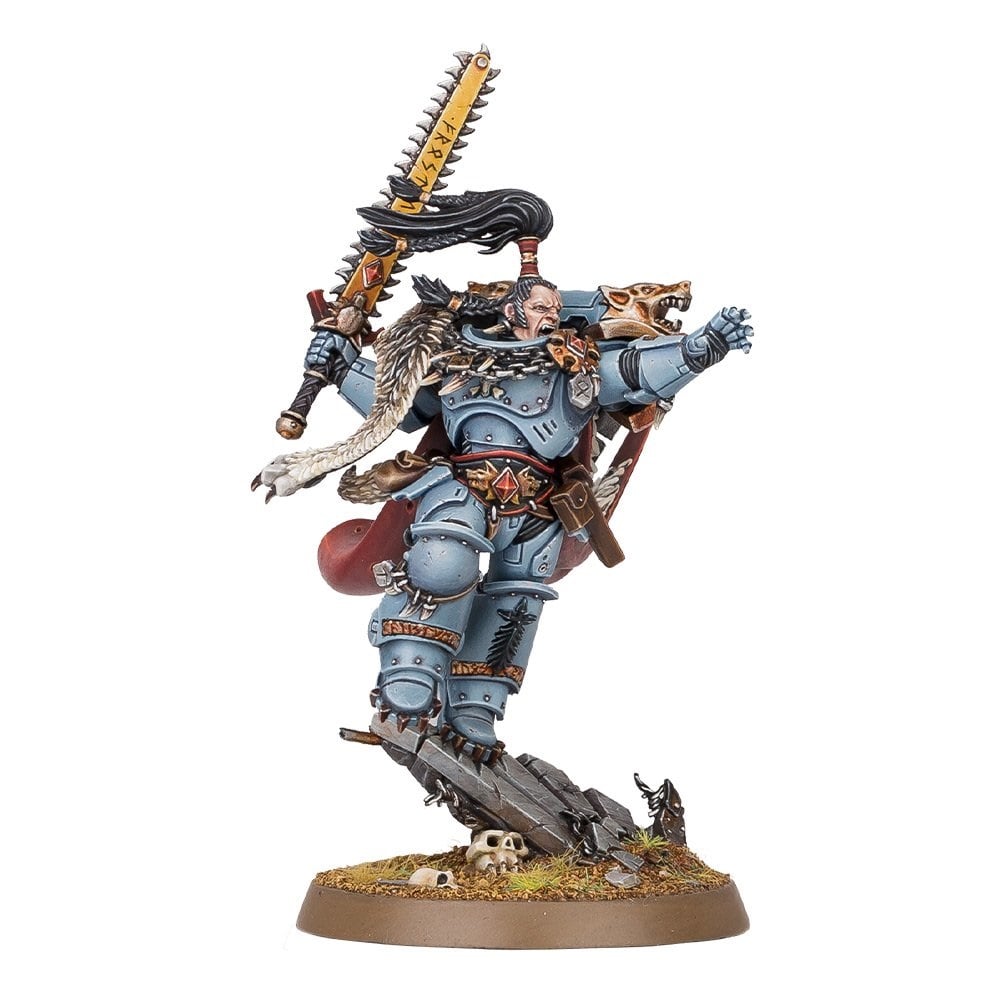 Did you know Ragnar is really good?  Like really good.  That is one of the better things out of this book is that we get an upgraded Ragnar who is pretty bad ass.  He won't kill Ghaz but he will wreck just about anything else that he gets into.  This is cool and while I like some of the other upgraded Characters this one feels like a no brainer for any Space Wolf army that is out there.  Be prepared to get some Impulsors if you want to use a lot of wolves.  He needs a way to get there and the Impulsors seem to be the cheapest way  currently.  I guess they should have invented a Primaris Drop Pod or something.  It comes down, does damage to things round it and then shoots its doors open and does more damage.  Plus it has to float cuz Primaris can't stand their transports touching the ground – HA!
I also think some of their strats are pretty interesting.  The extra attack one is powerful for a ginsu character like Ragnar as well as some of the other options. There are some interesting wolf guard based ones that can cause some mortal wounds on top of all their attacks.  It could be interesting to set up a unit full of Chainswords and let them come in with 5 attacks apiece set up with double chainswords.  Plus its would be a sweet looking unit to check out and as cheap as you can get.  I like some of the Thunder Wolf stuff so maybe will see a thunder doggie army shooting up the field.  I am sure it isn't super good but it seems neat.  The killing of an enemy character giving you an extra command point is a neat thing as it is just a net gain strat that seems unique.

We did end up with some cool Relics too.  We got one that seems a bit too good as it rules are not locked to Space Wolves.  Morkai's Teeth Bolts giving a reroll 1's to wound on a target it to the rest of the army seems a bit too good and most likely will get changed to just Space Wolves.  Just like the Thousand Sons relic that would let all friendly reroll things this should be locked to just there Wolf buddies.  We'll see – it isn't like we are playing any big events anytime soon. I like the basic relics of Runic Armor and Admantine Mantle as it lets you give a 2+ armor save and FNP respectively.  The Wolf Tail Talisman seems decent too with a flat -2 to spell casting within 18″.  It is right at that decent range where it could be useful.  We ended up getting another neat Sniper Rifle that does a flat 3 damage which seems ok.  The Talisman of Storms looks fun as it lets you do an AOE of mortal wounds when you resolve your first spell – 12″ seems hard to do but with Wolves you could get mixed in and start to scatter out some Mortal wounds to kill off utility if you are around.  Overall the relics are ok – nothing insanely nutty but a lot of decent things.
What I Didn't Like
Wolves didn't get the spend 1CP for a relic strat that Marines have.  For an army that loves heroes it seems a little bit lackluster to not see this sort of things as a flat add on.  Heck it could be said there might be some more flat Strats coming that do this sort of thing in the new rumored edition.  So will see if they show up.  I also thought we could have had a few more Stratagems too as just a thought for the army.  Just some extra things that feel wolf like or heck more Blizzard like.  Maybe some more protection things that allow keep your pups alive a during that first turn or two.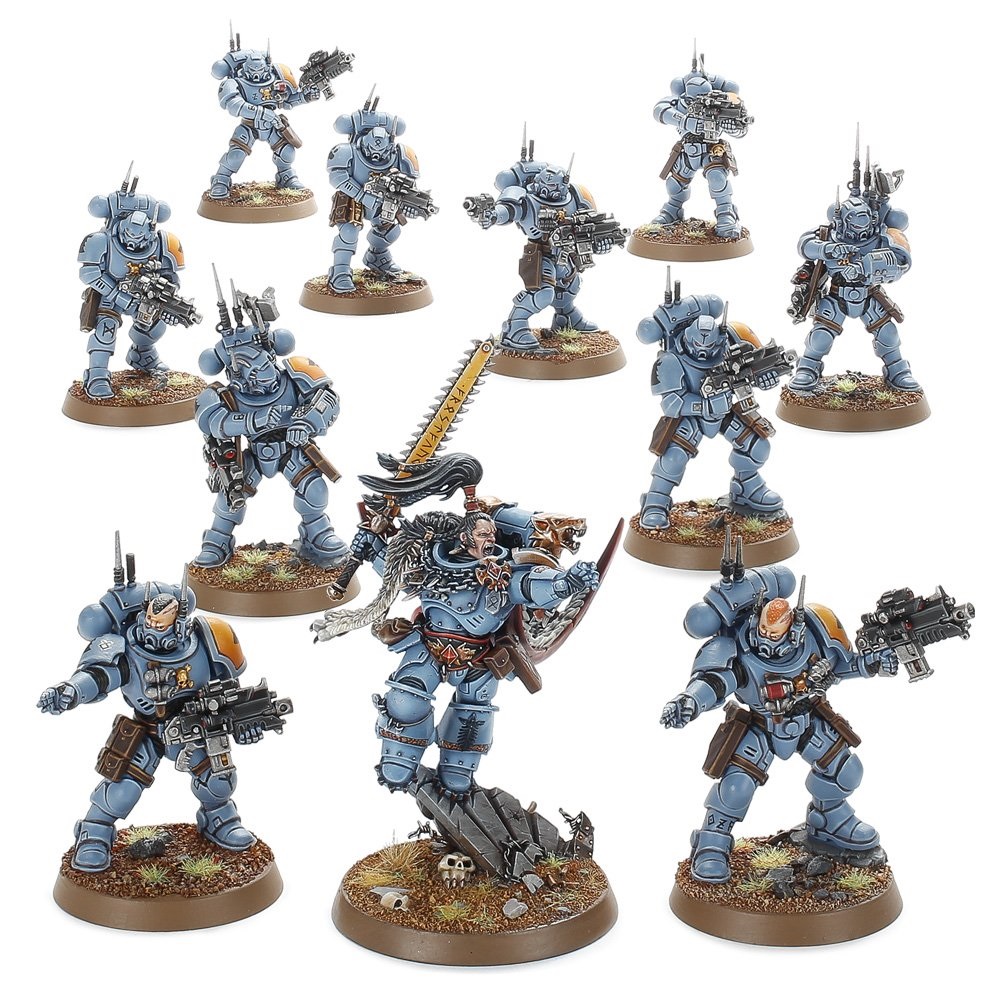 Ragnar is good but I wish we had other new units in this book.  It feels like it is missing some stuff like – maybe some Primaris Blood Claw like guys or other combo'd options.  If you really want to push the Primaris thing why not set up some Primaris Wolf Guard guys as the next level of awesome in the codex?  I don't think we need Primaris Wulfen but just some of the basic guy stuff upgraded to fit in this new era of the bigger and badder marine army.  It's just a thought and I don't think we need Primaris Grey Hunters but just missing out on an Assault variant of the Primaris is some I always feel like this book could have used.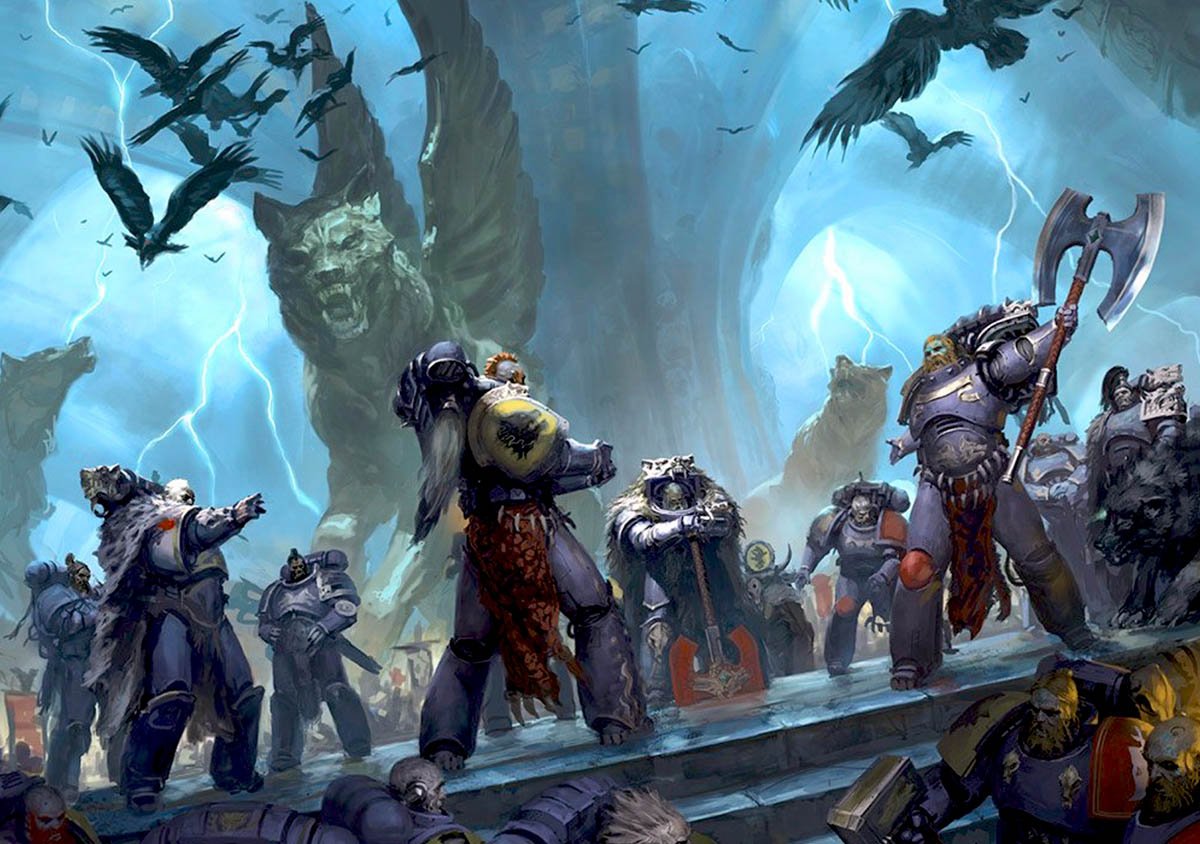 Also – where are my other Sagas and Warlord traits?  This would be the book to dump a few more interesting Sagas into the game and other ways to activate some interesting Auras when you leader's bring some of the Emperor's justice to the enemy?  Heck they could have set up a whole system of Saga defining your army choice and style within the book with a set of rules that start to activate as your Warlord does stuff.  This would cause you to have to get your Warlord mixed in and maybe generate a new style of game play that isn't just – waiting till the Assault Doctrine goes up and activates.  It's just something I thought would be interesting and would have made the army unique.

Overall is this bad?  No it isn't on the level of Clifton GSC Meme bad as there is useful stuff in here but it isn't nearly as interesting as I would have liked it to be.  If you read both the Dark Angel and the Blood Angel updates then you know exactly how this one is working out.  A few things, some extra strats, and usually someone that almost dies and then gets upgraded.  Thankfully Ragnar is really good so at least the Space Wolves got that.
~"I will be there at the end. For the Wolf-time."