Tabletop Kickstarter Round-Up: March 11, 2020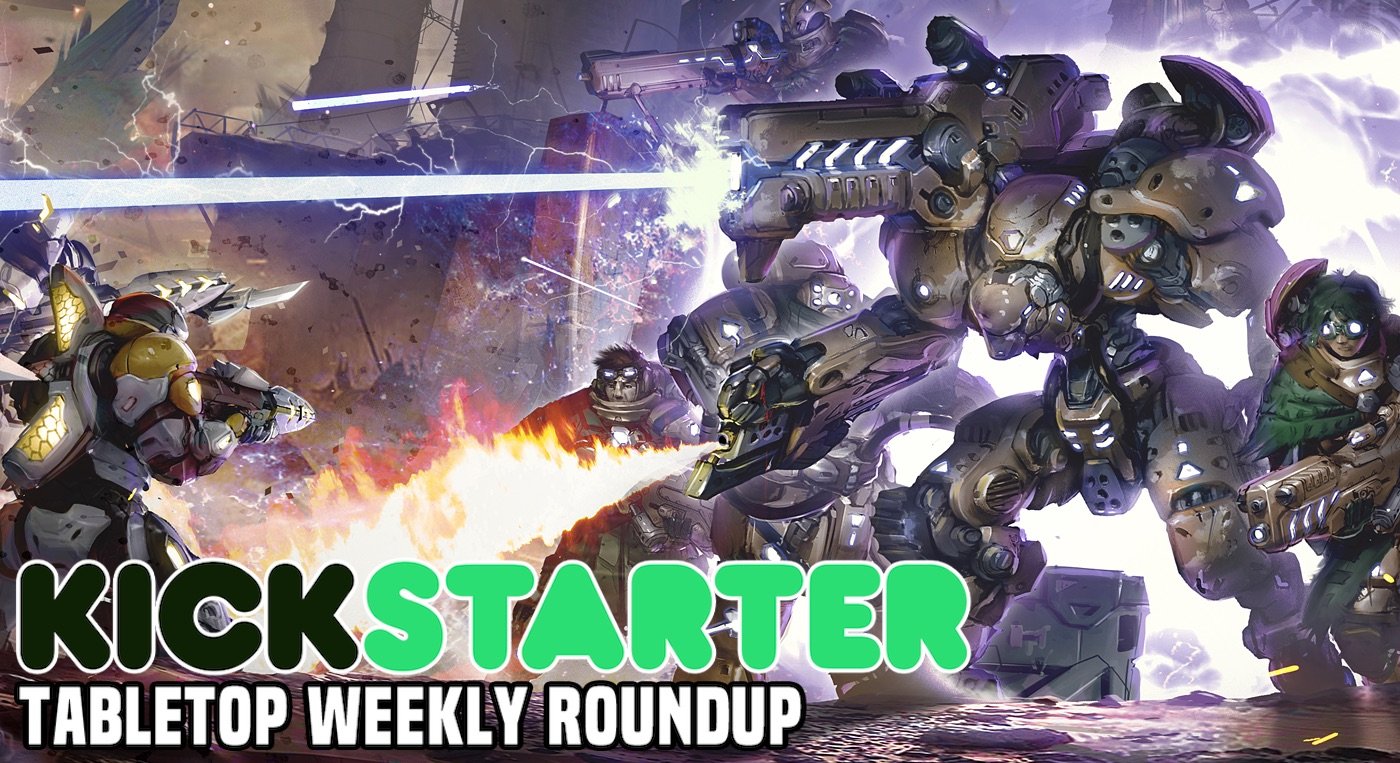 A new universe from Privateer Press, some badass lady miniatures, and a collection of ultra portable eurogames.  Come check out this week's batch of crowdfunding highlights!
Raise your torch high and delve deep into once-forgotten lore. Discover the arcana of RPG zines on Kickstarter.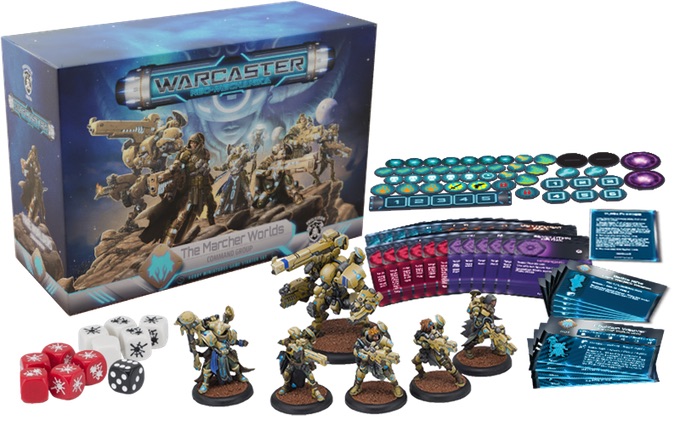 Warcaster: Neo-Mechanika is a high-speed hobby miniatures game in which players collect and customize a battle force of 35 mm-scale warriors and warjacks and play out epic, scenario-driven battles across a tabletop. In a galaxy beleaguered by constant conflict, the Warcasters are the champions of their nations, worlds, and empires, waging war with each other like gods moving pieces across a chessboard.
Two players can get started for $140 – includes two command groups and unlocked stretch goals.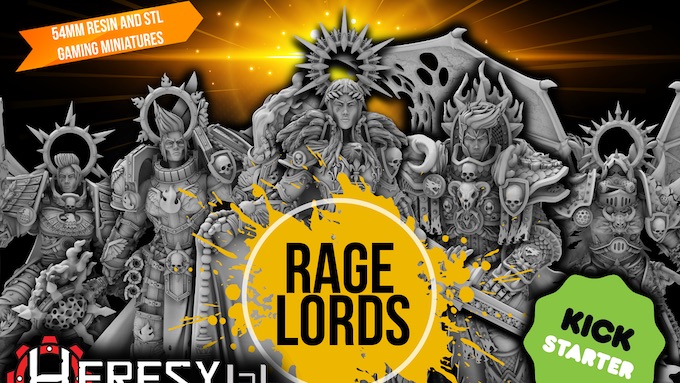 These 54mm resin models depict some really strong, warrior ladies with influences from the heavenly host to the demons of hell. This is Heresy Lab's fifteenth Kickstarter campaign, and have "delivered over 90000 miniatures" to backers.
Pledges start at $8 for an STL file and $15 for a single model.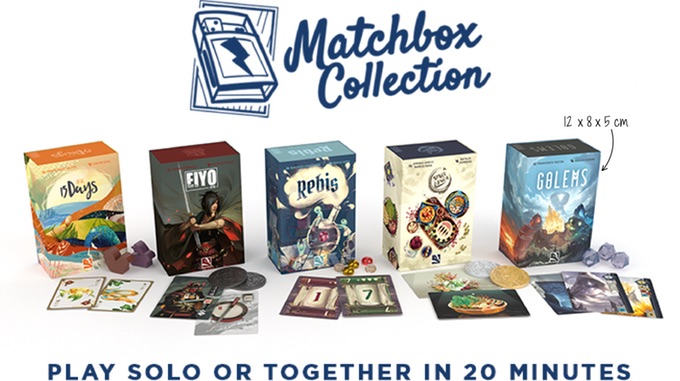 Presenting  5 euro-styled games, part of our new Matchbox Collection. All games have been created along Italian authors and the illustrators that you have already seen in our previous titles. Each game has its own identity and the boxes are as small as 12×8 cm. You can carry them with you, slide the matchbox and play in just 20 minutes with cards and small bits that will make the whole experience so satisfying!
The complete collection is $40.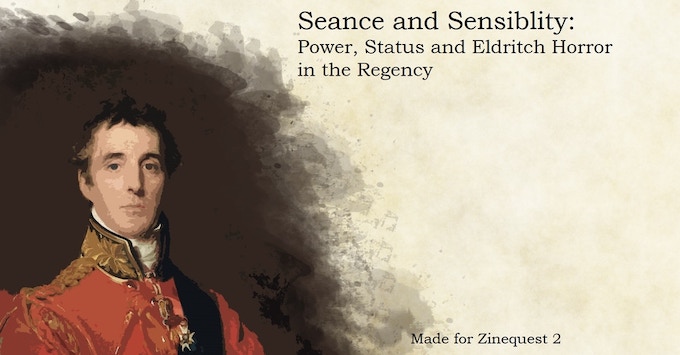 Subscribe to our newsletter!
Get Tabletop, RPG & Pop Culture news delivered directly to your inbox.
Seance and Sensibility is a TTRPG in zine format where players take the roles of attendees at a grand event set in a fictionalised Regency Era world. It is designed to be played in a One-Shot format and will include rules for running the game as a more typical "Guided" RPG with a Dance Master (DM) running the world around the players, and a "Collaborative" mode with no designated DM. It will be produced as a 24-page A5 booklet fully printed in black and white.
A PDF is $4 and a physical copy is $14, both come with unlocked stretch goals.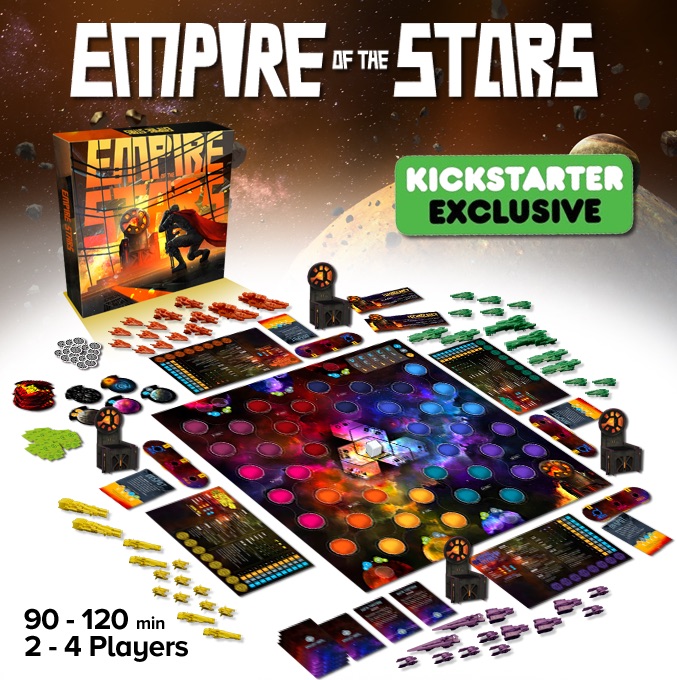 Empire of the Stars is a fast-paced sci-fi empire-building game of exploration, conflict, and struggle for dominance. The last galactic emperor has met with a sudden and quite fatal accident. Now there is a power vacuum in the galaxy, and you're one of the Planetary Dukes who wants to fill it.
Based on the award-winning Galactic Emperor game, this fantastically new experience gives each of 2-4 players one of 30 Asymmetric Powers and control of their own throne and sector of the galaxy. Using a unique action selection system, the game plays over several rounds, and within each round, the roles players choose determine what happens next.
The core game plus unlocked stretch goals is $49.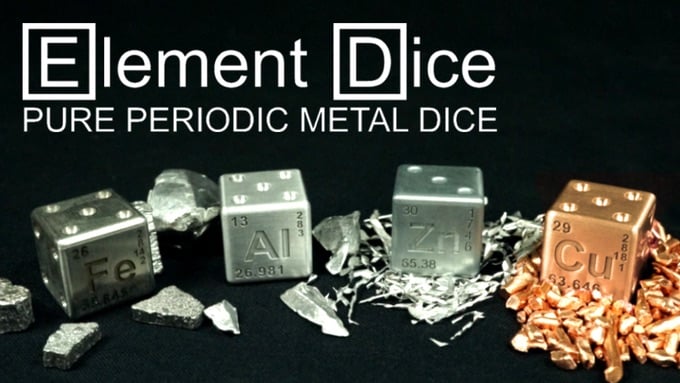 Each die is made only from the periodic element each die displays on its "1" face. No filler. No plating. No fluff. When you pick up an element die you are feeling the true weight of 16 millimeters cubed of pure unadulterated metal element. The only exception is small amounts of alloys (such as carbon added to iron to create stainless steel) are added where necessary to prevent rust & oxidation of your Element Dice so that they stay just as beautiful as the day you bought them for years to come.
One set of four is $39.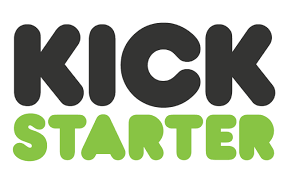 ~Which Of These Campaigns Caught Your Attention?